Surprisingly, installing toe kick on cabinets isn't as simple as some would expect. Due to variations in material, methods to attach and surprises like un-even floors and cabinet faces a few tricks and hacks are often needed.
In this guide learn:
Tools required to install to kick
Methods for installing various styles of toe kick
What piece to start with
How to adjust the toe kick for uneven floors
And lastly, how to hide the nail holes (hint: Color Putty)
Tools and Supplies Needed
Last updated on 2023-01-26 at 19:03 // Source: Amazon Affiliates
Tools Needed to Install Toe Kick
Chances are you'll have all the tools needed for this step if you've installed the cabinets. But if you haven't started, make sure to have the following on hand:
Tape measure
Belt sander
Construction adhesive
Steps to Installing Toe Kick
Step 1: Installing toe kick longest piece first
If you've installed trim before you know one trick is to always install the longest piece first.
And this same rule applies to installing toe kick.
What's so special about doing this? Well, by following this approach you can make mistakes with cutting longer strips and then use them for shorter pieces of toe kick.
Finally, be sure to consider that the longest toe kick might be designed to fit behind a base cabinet and extend to the wall (hidden).
Tip: One part of the puzzle can be keeping the pieces all in order. I like to layout the strips on the top of the base cabinet so I know where they'll go.
Step 2: Cut the toe kick to length
After you've set the toe kick in the right spots and are ready to start assembling it's time to start cutting.
A few tips on cutting toe kick:
Cut once, measure twice and try fitting the toe kick after each cut. You've made it this far on your cabinet installation, don't ruin it now.
Use a sharp blade: The back of some toe kick ends will be seen after installation. It's important to not "blow out" the toe kick back and create a splintered mess. I use the five-star rated Makita 80-tooth crosscut blade on my miter saw.

Avoid 45-degree cuts on inside corners. It's much easier to install at a 90-degree angle.
Cut the toe kick laying flat on the miter saw with the finished side up.
Cut slowly to avoid splintering the back of the toe kick – but not slow enough you burn the ends
Lastly use a wood sander to buff the cut end for later finishing/touch-up if it will be visible.
In this step you'll find that before installing toe kicks they will likely need to be cut to length. Because every kitchen is designed differently the toe kicks rarely come pre-cut.
Step 3: Rough fit the kick
Before finish installing the toe kick it I like to cut and fit all adjacent toe kicks. Because of variations in the floor or other gotchas this prevents having to rip out the toe kick later.
Start in a corner with the longest piece
Use a belt sander to adjust width or adjust joints
Work from the corner out one piece
Oh, and make sure you triple check the cabinets are perfectly level. Because once the toe kick is installed you wont be able to adjust the bases as easy. If you haven't started your installation yet,  check out the guide to
cabinet installation tools for levels and lasers
.
Sometimes toe kick will need a little sanding to adjust to the floor and a belt sander is one of the best tools to quickly remove wood to help with the fit.
Step 4: Installing the kick to the cabinet
Just two more steps to finish installing toe kick under your almost completed kitchen.
The quickest way to install toe kick is with a few well concealed nails at the base and then again at the very top of the toe kick. Why there? Well, if you hold the nail gun level and install brads at the very top you won't be able to see the nails. And again, at the very bottom you'll usually install base shoe as well so the nail will again be hidden (later).
However, if your toe kick is a thin 1/4″ strip of plywood then use construction adhesive and a few well-placed 18-gauge nails. 
Lastly, just be careful to not angle the nail up into the cabinet and poke a hole in the base of your new cabinets.
Step 5: Hide nail holes with Color Putty
Installing cabinets requires hiding your minor imperfections and nail holes.
And that's why every cabinet installation I've done uses Color Putty at the very end to hide any imperfections.
Since color putty just rubs in with a finger and wipes off with a paper towel it's easy to use. And with color options from white to dark browns or even black there are products you can use to hide the nail holes in the toe kick. Of course, these will all work well for hiding crown molding nails and any other trim you'll be tackling.
And Color Putty can be purchased in kits or individually based on your project (or comfort knowing you have the right color). I'd recommend the kit or at least 3-4 jars to allow you to custom mix the putty (yes you can do that!) and adapt to grain or wood tone changes.
Frequently Asked Questions for Installing Toe Kick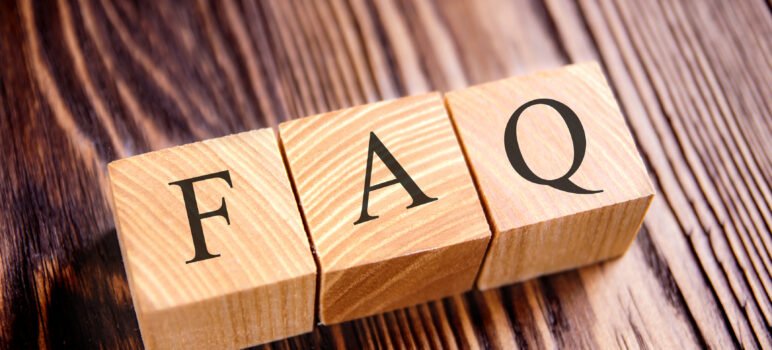 How do you attach toe kick?
Toe kick is attached with a nail gun or adhesive after the cabinets are installed.
What is the purpose of toe kick?
Toe kick allows for foot space under the cabinet to allow the user to stand directly in front of the cabinet. Without toe kick the user would need to bend forward.
How do you finish a toe kick on a cabinet?
Ideally the toe kick will be completed prior to the installation, but if the toe kick needs to be finished while on the cabinet a fast drying stain and urethane can be used.
Hopefully this article was helpful to complete your toe kick installation. 
Be sure to check out our cabinet installation series for more tips to finish your installation.
Recommended: How to Install Cabinet Knobs
Cabinet Installation Series
Planning & Tools To Install Cabinets
Guides for Cabinet Installation
Finishing Cabinets With Molding and Hardware
Last update on 2023-01-19 at 11:47 / Images from Amazon
About the Author
Latest Posts
Eric has been a professional woodworker for over thirty years and has worked in small cabinet shops making everything from kitchen cabinets to hand-made furniture. Now working from a home woodworking shop Eric is sharing his passion for woodworking, tool advice and how-to knowledge from his Minnesota-based woodshop.