Cordless nail guns make woodworking easier, faster and quieter. And by matching the best cordless nail guns to your projects you'll be able to ditch the air compressor, cut the cord and tackle projects outside of a shop.
Best of all, from construction-grade framing to DIY projects like building feature walls there is a nail gun for every budget and task:
BEST FOR FRAMING: Metabo HPT is a 20-degree, brushless nail gun (formerly Hitachi) with a rough duty

lifetime warranty

 that construction crews covet.
BEST FOR TRIMWORK: DEWALT 20V MAX 18-GAUGE will leave small holes but drive but drive up to 2-1/8″ nails that are perfect for interior trim projects.
BEST BUDGET: PORTER CABLE 18-GAUGE is complete with a battery and is a top selling tool for DIY'ers and serious woodworkers alike.
COMBO KIT: METABO FRAMER + 15-GAUGE there are few combination kits on the market, but this Metabo framing nailer and 15-gauge nail gun is a contractors choice. 
But the deciding factor for most professionals is always batteries. So, from Makita, Dewalt, Milwaukee, Ryobi and more you'll find a cordless nail gun to fit your current brand.
Best Cordless Nail Gun On a Budget
From woodworkers looking to try out a cordless nail gun to DIY'ers tackling a renovation a professional brand at an entry level price is what to look for.
And Porter Cable delivers just that nail gun:
All-in-one package with battery at a budget price
18-gauge nail great for trim and that leaves a small hole
Nails from 5/8 to 2″ long
Lightweight for DIY'ers
And for serious woodworkers Porter Cable has a 16-gauge tool only option you can upgrade to later for heavier nailing power.
What is a Cordless Nail Gun
Over the years you've likely seen CO2 powered nail guns. 
But, with the advances in batteries, there are now a number of manufacturers that build and produce a high quality nail gun that runs off your cordless battery ecosystem. 
Who Makes Them: Manufacturers
First, and it might be obvious, its often that your cordless drill will decide what brand of cordless nail gun you'll end up buying.
Why is that?
Well, most woodworkers and tradesmen like to stick with a battery that fits all their tools from brands like:
Lastly, while many brands make cordless nail guns, few brands support an entire lineup of nail guns from small 23-gauage pin nailers to full-size cordless framing guns.
Alternatives to a Cordless Nail Gun
The old standby for many woodworkers is always a pneumatic nail gun. And, personally, I've had a Bostich air nail gun make dozens of kitchens in m home garage and countless more in the cabinet shop.
But the predecessor to the modern cordless gun was the not-always-popular gas cartridge nailer that relied on a CO2 propellant to drive nails.
Cordless for sure. But not without the need to buy cartridges.
First: Decide on Nail Gauge For Your Project
One of the most important decisions when using a nail gun is picking the size of the nail. 
While that seems obvious, there is no one right answer for every type of application. And, there are even variations in the construction of the nail to consider such as galvanized, standard and even stainless steel.
Smaller Gauge Equals Larger Nail
Gauge of nails is something I've always found odd. From using penny to describe nail sizes to gauge size for nail gun nails its just another lingo to master.
So, to keep it simple: smaller gauge size equals a larger nail. And for regular "penny" nails a larger penny number equals a larger nail.
Best Nail Gauge for Finish Carpentry
When it comes to finish carpentry I like to use a nail gun in the 16 to 18-gauge range. While some very intricate work might call for a 23 gauge pin nail, generally an 18-gauge is popular for most trim in thinner materials as it is available up to 2-1/2″ and is easier to conceal.
However, for thicker trim material, building cabinet boxes or anywhere heavier wood requires an extra hold then either a 16 gauge nail is best. 
But lastly when it comes to heavy duty nailing like overhead tongue and groove I opted for a 15-gauge nail gun for extra head size and holding power.
Angled Nails vs. Straight Nails
While the choice between nails comes down to what cordless nail gun you decide on, after using both I have a few opinions on when to use one versus the other.
First, a straight nail gun lets you setup the nail at a perfect 90-degrees MUCH easier than an angled nail gun. However, the tradeoff is a straight nail gun won't fit into tight corners as easily as an angled nail gun.
But second, an angled nail gun offers up a few advantages in reach. For example, I recently installed a cedar tongue and groove ceiling in an outdoor porch area and the first row was at about a 15-degree angle. The 30-degree 15 gauge Milwaukee nail gun easily fit into the bottom row. 
Yes, I could have flipped a straight cordless nail gun around. But I wanted a heavier duty 15 gauge (stainless) nail.
The best answer for nail guns? Buy into a line-up that offers a framer, 15-gauage, 16-gauage, 18-gauage and 23-gauage nail gun. Then you can buy up or down in size based on your projects.
Best Cordless Nail Guns For Trim
So we started with a long list of manufacturers of cordless guns. But for most woodworkers you likely own a cordless tool collection built around Dewalt, Milwaukee, Makita or Ryobi.
Which makes choosing a nail gun for most woodworkers a decision on the nail guns gauage.
Don't own a specific lineup of tools? Well, take a look at the following cordless nail guns and see what best fits your use and budget.
My pick? Well, after putting thousands of 18-gauge nails through the Milwaukee I give it the nod for everything from speed, weight and its improvements as a second generation tool.
Dewalt tools are one of the most popular brands. And that makes this one of the most purchased cordless nail guns on the market.
So, if you are invested in Dewalt than stick with Dewalt to avoid the expense of adding more batteries.
Here's what to like about the Dewalt:
Works with their most popular battery lineup (20V MAX)
Brushless motor
Tool free design (eg. to fix jams)
LED light to illuminate work
Non-mar tip
Contact or sequential nail selector
Note: The Dewalt is also available as just the tool and without the battery at a price comparable to the Makita and Milwaukee.
Among woodworkers the Makita brand is always in the top 3.
New to woodworking? Well, it's worth getting to know Makita as a brand, but in cordless brad nailers you'll find this tool offers:
Sequential or contact nailing
Tool-less design
Anti-dry drive mechanism
Drives up to 2″ nails
Weight: 7.7 pounds with battery
As one of the most popular entry-level tool brands, you'd expect Ryobi to offer a cordless nail gun. And, if this is your line of power tools the P320 is a 18-gauage nail gun that will let you cut the cord.
This cordless nail gun offers up all the key features of other brands:
18-gauge nails up to 2″ in length
Works with over 225 Ryobi tools
3 year warranty
Contact actuated mode
Best General Duty Cordless Nail Guns
If your projects are more than trimming, then a 15 or 16-gauge nail gun is best for most woodworkers.
Not sure if you need an 18-gauge or 16-gauge? Well, consider:
16-gauge nail guns will install trim but will leave a larger nail head to fill/conceal
A 16-gauge is better for cabinet and plywood construction
While every project is different, and your construction needs are up to your design, I prefer a 15-gauge nail gun for tongue and groove overhead installation.
At just over 6 pounds this 16-gauge is lightweight.
And arguably the most popular cordless nail gun on the market.
Key features of the Dewalt DCN660B include:
Drives nails from 1-1/4″ to 2-1/2″
Brushless motor
Sequential or contact actuation firing
Tool free jam release
LED light
Tool-free stall removal
Angled design for fit into tight corners
Works with 20V MAX battery system
The only downside of the Dewalt? It carries a premium price tag.
As with most tool conversations, Makita and Milwaukee are compared to Dewalt. 
But as a professional unit the Makita is just ahead of the Milwaukee and features:
Drives nails from 1″ to 2-1/2″
Trigger lock
110 nail capacity
Sequential or contact actuation firing
Tool free jam release
Tool-free stall removal
Square design for quick 90-degree alignment
Works with 18V Makita battery system
The downside to this unit? It is a bit bulkier and weighs more than the Dewalt.
While shopping for features is important, as you know the brand of batteries you have or want to have can decide your tool.
And with Milwaukee, Makita, Dewalt and Ryobi being four of the mainstream tool vendors a Ryobi cordless nail gun is the budget-minded nail gun.
Key features:
Drives nails up to 2″
LED lighting
Low nail indicator (a great feature)
Sequential or contact actuation firing
Tool free jam release
Tool-free stall removal
Square design for quick 90-degree alignment
Works with 18V Ryobi battery system
Among tool forums you'll find Ryobi is argued to be a step behind the big three of Milwaukee, Dewalt and Makita. But as a DIY brand Ryobi is very popular.
Best Cordless Framing Nail Gun
While cordless nail guns have come a long way, most framers will stick to a rapid fire air powered gun. 
However, for smaller jobs or punch-list bracing where moving from room to room without a cord a cordless nail gun is a great secondary tool for framing.
Key features of a framing nailer:
Shoots standard angled nails (21, 28 or 30-degree)
Nail sizes from 1″ to  3-1/2″
Rapid fire mode 
Adjustable nail depth control
Compatible with other tools (cost / backup batteries)
Tool-less jam removal
As you'd expect from Dewalt, their cordless nail gun features all of the basic and advanced features you'd expect:
21-degree angle
Support for 2 to 3-1/2″ nails
Depth adjustment
20V battery (200+ other Dewalt tool compatible)
Rafter hook
Sequential and bump-fire modes
3 year warranty (see manufacturer details)
With over 400 nails per charge on a compact 3.0aH battery the Metabo is a brand-name framing gun that features:
30-degree angle
Support for 2 to 3-1/2″ nails
18-volt battery
Air drive spring system 
Drives 2 nails per second
Common uses of a Battery Powered Nail Gun
After recently building a deck, installing a room filled with trim, installing a cedar ceiling in a 3-season porch and hanging 500-square feet of LP Smart Side I've had the chance to put three Milwaukee cordless nail guns to the test.
And, after finishing these jobs, will never go back to an air powered nail gun again.
Ever.
So, based on my experience, here's where I'd I use each type of nail gun:
15-gauge nail gun for holding power in constructing cabinets, installing tongue and groove panels or anywhere hardwoods will be put under stress. The downside to this size nail is it's harder to hide than the 18-gauge. By a lot, actually. 
18-gauage nail gun for trim installation or cabinet installation where a nail up to 2-1/2 inches is required but you want a narrower head to hide screws with (my favorite) Color Putty.
Cordless framing nail gun for, well, framing, installing siding, and just about any other job where a hammer and nail would come into play. 
After years of swinging a hammer on smaller woodworking projects I finally had a need for a cordless framing gun: a large, time sensitive siding project with LP SmartSide. 
While it was tempting to hook up a cheap siding nail gun I decided to splurge on a Milwaukee cordless nail gun that would last me well past the project. 
Of course, the #1 reason to go cordless is portability but consider:
Jobs without electricity
Dragging an air hose creates a safety issue
Smaller or specialty jobs (it's hard to beat an air compressor for high volume, FAST nailing)
Most air nail guns support one of three styles of nails:
Coil nails
21-degree nails
The trick? Make sure to pick a cordless framing nailer that has a popular sized nail you can buy in bulk or at a nearby home store.
Features of a Cordless Nail Gun
Cordless nail guns make their air powered cousins look bad when it comes to features. 
While air powered guns can be adjusted, the controls are limited to the compressor they are attached to or, quite simply, the lack of electronics built into the tool.
So if this is your first look at a cordless nail gun there are a few considerations worth taking a look at.
If you've used an air powered nail gun you know the length of the nail, gauge of the nail, wood and the PSI (pounds per square inch) all play into how far into the wood a nail will go.
I'll typically set the compressor to 90 PSI and everything works.
But, with a cordless nail gun you'll have the advantages of:
Dial-the-depth that allows you to raise and lower the tip
No fuss with the air compressor output
Quick adjustment from softwoods to hardwoods
At first this might seem like an odd feature. But, since you won't be dragging the air hose around you'll be freed up to have your nail gun attached, well, to you.
Be sure to look for this when buying. While I don't always have it on me, I have found the hook works great on ladders to keep the nail gun accessible.
Most popular in cordless framing nail guns, contact actuated firing allows for the nail gun to be fired when the tip is pressed against the wood. While most nail guns have this, I prefer to use the single shot mode. Safety, I guess.
So my cordless framing nail gun is powerful, but it is also extremely HEAVY.
While I'm a big guy with a moderate amount of muscle, it's still a chore to hold at shoulder level for hundreds of nails (like I experienced when putting on 500 sqf of LP Smartside).
Would I trade some extra weight to avoid an air hose? Yes.
But, as you're making a decision be sure to consider the cordless nail gun weight as you make your final purchase. Generally, the three nail guns I own increase in weight by the size of the nail. 
Frequently Asked Questions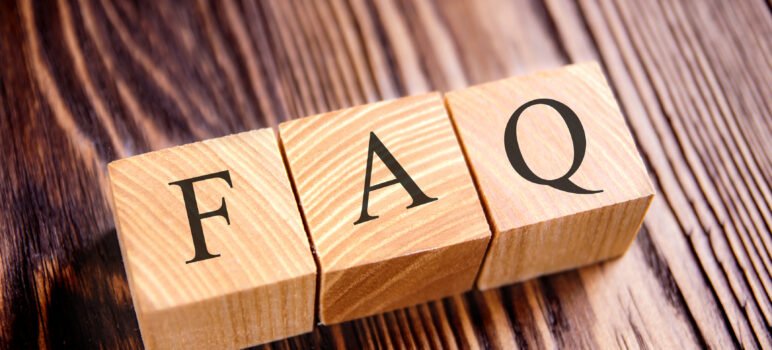 What size nailer do I need?
When it comes to choosing size of nails it comes down to the project you'll be tackling. For trim where you'll be hiding the head of the nail, an 18-gauage nail works in most applications unless the trim is unusually thick or heavy. Which is where a 15 or 16-gauge nail gun works best to supply additional holding power. On the other hand, a 23-gauage pin nail is best for small projects where there is little structural integrity required. Lastly, a framing nail gun is best for any sheeting or dimensional lumber projects.
What's the best cordless nail gun brand?
While Bostich and Paslode are traditional brands in air-powered and CO2 cartridge nail guns, Dewalt and Milwaukee are top brands with the widest selection of cordless nail guns.
Should I use straight or angled nails?
While a straight nail has the advantage of helping align the nail gun, an angled nail allows better visibility and fits into tight corners. Which nail you choose is a bit of personal preference and project type.
While ditching your air compressor is a huge change for most woodworkers it will only truly be a lasting experience if you choose the best cordless nail gun for all your projects. And, in most cases, that means being prepared to own at least two nail guns for interior trimwork.
Bestseller No. 1
Sale
Bestseller No. 2
Sale
Bestseller No. 3
Bestseller No. 4
Sale
Bestseller No. 5
Last update on 2022-12-06 at 12:31 / Images from Amazon
About the Author
Latest Posts
Eric has been a professional woodworker for over thirty years and has worked in small cabinet shops making everything from kitchen cabinets to hand-made furniture. Now working from a home woodworking shop Eric is sharing his passion for woodworking, tool advice and how-to knowledge from his Minnesota-based woodshop.