The best cabinet hardware jigs are designed to be used for jobs of any size, are made from all metal components and are easy to use. But, for budget minded projects or one-time use, a less expensive jig with a reputation for durability and precision is what DIY'ers or occasional woodworkers will choose. 
When looking at cabinet jigs there are three things to keep in mind:
All aluminum construction is a must to ensure accuracy from door to door.
Width and length for larger hardware and handle bars requires a professional grade jig
Ease of use with clear instructions to achieve an accurate layout.
After building over 100 custom kitchens, installing thousands of handles and knobs and of course using jigs in this guide you'll learn what jig is best for your project. Before deciding to go cheap, however, remember the jig likely costs a fraction of the total hardware you'll install with it.
Our Picks for Hardware Jigs
Best for standard sized hardware:
Best for DIY (all metal):
Last updated on 2023-01-26 at 17:33 // Source: Amazon Affiliates
Subscribe for a FREE directory to 300+ hand-selected local and online hardwood retailers.
While there are dozens of import knock offs, the  Original Cabinet Hardware Jig is a professional jig with a 25-year history and Made In USA quality. 
When it comes to shaker cabinets, large drawers or handle bars up to 36″ there is only one jig that will do it all. 
While other jigs come in one standard size, the True Position Tools jig comes in three sizes:
TPT-1934 that works for almost all doors and drawers
TPT-1934E with an extended ruler for wide drawers
TPT-1935 that drills holes up to 38″ on center
Featuring an all metal design, best in class accuracy and shaker spacing screws there just isn't another jig that matches its capability.
After trying a few jigs, I've kept the Lontan jig in my toolbox for small jobs as its simple to use, accurate and has an almost all metal build.
Back in the 1990's when I first started building cabinets we used a tape measure, combination square and awl to mark the center holes. 
After using this inexpensive jig on a cabinet a few years back I'll never go back. While the first jig I used (Valiant) was inaccurate, this jig was square, easy to setup and costs less than a few handles.
For projects with standard sized doors and drawers a simple template will eliminate most measuring mistakes. 
But, while easy to use, the trade-off is not being able to perfectly center holes on door stiles.
While a standard jig requires measuring, fractional math and planning a template is, well, simple. By simply matching your hardware to the holes (and marking them), you can quickly drill holes.
The downside? Templates are best for a few doors or drawers only as repeated use will eventually wear out the plastic holes. 
What is a Cabinet Hardware Jig?
This jig is an adjustable tool designed to allow accurate, repeated drilling of cabinet handle and knob holes. A jig is commonly designed in a "T" shape with two intersecting rulers that allow for fast and infinite hole layouts on doors and drawers. These jigs feature steel guide bushings and locking screws for ease of use and durability.
Alternatively, cabinet hardware templates are plastic molded guides that are used for small projects. Due to a plastic design they do not work best for repeated, large projects.
I've built hundreds of cabinets from raw lumber in a 2-person cabinet shop. 
And, while we started using homemade jigs for a very specific style of cabinet hardware there are jigs available today that make manual methods obsolete.
So what makes one cabinet hardware jig better than another?
Here's what I look for in the best cabinet hardware jigs:
All metal construction
Able to handle wide drawers with precision
Support for metric and imperial (inches) measurements
Firm, metal adjustment knobs to avoid slips
Squareness (not always a guarantee!)
Pilot hole bushings with hardened steel inserts
Support for long handle bars of 12″+  
Personally, I prefer to not use a clamp for speed.
Best Cabinet Hardware Jigs
While there are countless jigs on the market, most woodworkers will opt for a brand name solution. Or, one that has been proven to be accurate through reviews and reputation.
For a serious DIY'er or professional woodworker the TPT-1934 from True Position Tools is the best on the market. 
Period.
As in, there are usually a few jigs or tools at the same price point but True Position dominates the higher end jig market for installing knobs and handles.
The TPT-1934 cabinet hardware template is one of the popular "T-style" cabinet handle jigs.
It's design allows for positioning of cabinet knobs or handles on the door or drawer in an infinite number of settings through the use of sliding adjustments.
Steps:
First, assemble the all metal jig according to the included instructions.
Then, use the jig to measure the distance required between your handle holes and set the hole spacers.
Or, if installing knobs, use the supplied center spacer built into the vertical rail
Finally, for both drawer and doors set the stop to the appropriate depth (middle of the door stile, center of the drawer front)
If installing knobs or handles in the middle of a door (or for handle bar installations) use the optional extended ruler attachment
Use a 5mm jobber bit for drilling the holes
Make sure to test one door or drawer first and fully install a handle or knob to verify you have the right cabinet hardware placement and the jig is properly adjusted.
So why is this #1 on the list of the best cabinet hardware jigs? 
True Position Tools owns the market for accurate cabinet hardware jigs. 
And there just isn't any all metal jig competition. Sure, Kreg is a competitor but their jigs are a different design and don't offer the flexibility.
While technically a bigger and better cabinet hardware jig than the TP-1934, I've put this #2 due to the extra cost that most hardware installations won't require.
So why would you consider the TP-1935?
Easy. If you have long handle bars on your cabinets over 12″ this jig is a must have.
And with the cost of those style handles a jig of this size (and cost) is reasonable.
Since the TPT-1935 is the same jig as the TPT-1934 it is setup and used the same.
However, as it works for long handle bars it's extended length ruler allows for handle bars out to 38″ in length.
Manufacturer info: True Position Tools
After trying a Valiant jig (that I found out of square) I picked up this jig for my toolbox. 
And I was pleasantly surprised with it's construction and accuracy. It included a nice carrying case, was intuitive to use, and only had plastic on the horizontal (blue) guide bars.
But what sealed the deal with liking this jig was installing four doors and three drawer handles in under 10 minutes. 
As a T-style cabinet knob jig the Tourace is setup and used similar to the TPT-1934.
A few things to look out for, though:
Due to plastic components be sure to take care to firmly lock the sliding guides – but not strip them
Make sure to validate square of the assembled jig. 
For fans of the highly reputable Kreg line this jig is a great option for small projects. And due to it's no-frills design it can be easily used by just about anyone.
The Kreg jig departs from the T-style jigs and leverages a simple sliding design for it's guides. And, while this jig is plastic, the drill bit bushings are encased in hardened steel.
This style of jig is simpler to setup – and is best when used with Kreg's popular face clamp.
Simply match the guide bushings to the spacing of your hardware and clamp to the cabinet door or drawer.
Manufacturer: Kreg Tools
This Valiant is one of many True Position Tools-like budget T-style jig.
And, after purchasing this jig, I was disappointed with this jig due to a mis-aligned set screw on the main shaft of the jig that caused it to be out-of-square.
And not just a little, it was noticeable over just 5″ on the project I was installing.
Like other T-style jigs, including the TPT-1934, this jig is setup for drilling both handles and knobs. 
If your DIY skills are stretched to the max with measuring and drilling, a cabinet knob jig template might be best for you.
A cabinet knob jig is a plastic sheet with pre-drilled holes for most popular knob and handle spacing. 
To use on doors, simply select the right holes for your knob or handle and drill holes like you would have with a jig. 
And for drawers repeat the same thing, however you'll need to locate the drawer center (left to right, up and down).
Tip: Use blue painters tape to hide the holes you shouldn't use.
Of all of the jigs on this list, this one is the easiest to use:
First, there are no moving pieces or setup to the jig
Your choices are first finding the right hole layout for your cabinet hardware
Once you have the right holes, I recommend marking them off with tape (either mark the holes to use, or mark off the holes not to use)
Guide to Cabinet Hardware Jigs
Why do I need a cabinet jig?
For a DIY project here's a few things to consider:
Accuracy as manual methods are tough to repeat over large #'s of holes
Cost savings when manual methods may end up damaging a cabinet door or drawer front
Visual alignment for both knobs and handles to ensure they are perfectly aligned
When should I use a cabinet hardware jig?
So let's be economical. 
If you have 2-3 doors and a drawer there's an alternative: a tape measure, hole punch and some careful measuring. 
And triple check your measurements.
But when do you need a jig? Well, here's my criteria for a DIY project:
More than four doors and especially if the knobs or handles will meet "side by side" as any mis-alignment will be visible
Multiple drawers or a "drawer stack" where left to right perfection is a must
Adding and subtracting fractions isn't your thing
You or a spouse is a perfectionist 
What other tools will I need?
I'd recommend these four tools in addition to your cabinet hardware jig:
Lightweight cordless drill
3/16″ drill bit
High quality tape measure with a wide blade
Phillips screwdriver
Or, if you're installing, a complete set of cabinet installation tools
Installing cabinet hardware is a job for one. 
Or, two if you're not the decision maker on cabinet hardware placement. And I fall into this category. 
So I recommend help for:
Deciding initial knob placement
Validation after the first door and drawer has it's hardware installed
After that, a helper is great to work behind you with a Phillips screwdriver or cordless drill set to a low clutch.
Where do I place my hardware?
This is a question only the owner of the cabinet can answer. But, check out our guide to cabinet hardware placement for a few ideas.
How do I install cabinet hardware?
Let's look at the basic steps and we'll cover each in more depth later:
Order your hardware
Decide on your cabinet hardware placement
Setup your cabinet hardware jig to the desired hole locations
Double check your measurements
Triple check
Drill one door and test installing a knob or handle
KEEP the cabinet handle jig setup and drill all similar doors
Double check the jig hasn't slipped every few doors
Convert the jig to drawers and repeat steps #3-6
What's a sacrificial block and why do I need one?
If you haven't drilled cabinet hardware holes before then the term blow-out might not  mean anything to you.
But once you drill a fast hole in a door and find a splintered back of the door or drawer you'll realize what blow-out is.
How do you prevent damage with a sacrificial block?  Here's how:
First, make sure you are using a sharp (or NEW) brad point drill bit
The sacrificial block is a 3/4″x3″x6″ block of scrap wood placed on the backside of the door or drawer where the drill bit will come through
Firmly hold or use a face clamp (safest) to hold the block in place while drilling
When drilling make sure to clear the shavings a few times to keep the bit clean for optimal cutting
In the picture above you can see I used a scrap of pine as my sacrificial block. But it can be safer to use hardwood if your depth judgement isn't precise (takes longer to drill through hardwood!).
Why you want a metal jig and not plastic
It's all about slipping and durability when it comes to metal versus plastic.
But first, let's understand the three general types of cabinet hardware jigs and their construction:
Fixed jigs that are initially appealing due to price and the ability to skip measurements. But that makes the less flexible and accurate for perfectly centering your holes.
Clamp-on jigs like the Kreg and a dozen other varieties of mostly fixed-hole jigs. While these jigs are suitable for smaller projects they are harder to get that perfect 31/64-th's alignment that is surprisingly required on highly symmetrical installations. 
Inter-locking rule jigs that depend on two intersecting rules and sliding bore mounts. And while these are a mix of plastic and metal construction, they are my preferred jig and focus of this section.
When it comes to the inter-locking rule cabinet jigs it just doesn't make sense to choose plastic as the material when this jig is built around extremely precise measurements. 
Due to that plastic can fail if:
Over-torquing the adjustment screws can strip the metal housing that is embedded in plastic.
Plastic will not be as straight as a machined metal rule. Period.
For jigs with a plastic vertical rule squareness to the horizontal rule will be an issue. Maybe not the first use, but over adjustments, inevitable drops, and normal wear-and-tear it will shift out of square.
Cabinet Hardware Jig Review
The reason I recommend the True Position Tools jig is it's reputation for being exactly square and made from high quality materials throughout.
I found this out recently when I purchased and tested the Valiant jig. Due to a design flaw in the set screw the Valiant jig, pictured below, is almost 1/32″ out of square. And that can be noticeable on a cabinet with short handles and a disaster for longer handles or bars.
To demonstrate this, in the below diagrams the TOURACE is in aluminum and blue; while the more expensive Valiant is in black. Notice the TOURACE has a set screw to keep the jig square and the nearly identical Valiant does not.
Plastic vs. Metal Construction
If your project involves a few doors and no drawers then a plastic jig might work. While a plastic jig is $10-15 cheaper there are a few considerations:
Plastic jigs with pre-drilled holes and no adjustment might not allow you to place the holes exactly center on your workpiece.
Sliding jigs with a plastic ruler should hold up for a few doors. But for larger projects with many adjustments metal is preferred for holding power.
Drawers require a long clearance from the jig edge and metal will outperform plastic for accuracy.
Cabinet Jigs for Long Handles
If your cabinet project involves handles that extend over 12″ you'll want to go with the True Precision 1935 jig to ensure accuracy of holes door-to-door. 
Why? Simple, shorter jigs would require two setups and holes to be drilled. And a simple difference in door or drawer front length will throw off your handle hole spacing and cause a disaster.
Frequently Asked Questions for Cabinet Hardware Jigs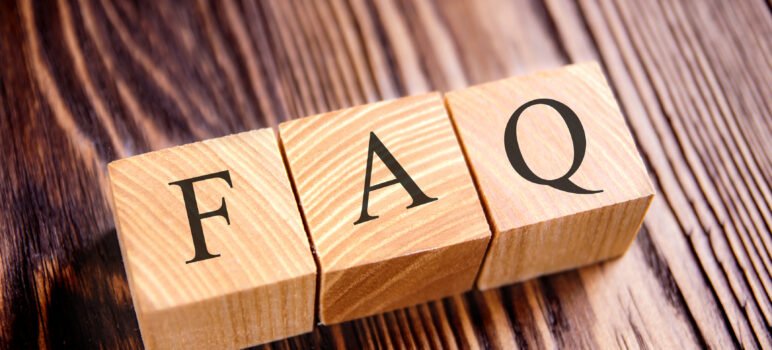 How do you install bar pulls on cabinets?
The best method is to use a cabinet hardware jig built for bar pulls. Because you need repeated placement across multiple drawers and doors a jig built specifically for this will improve accuracy and visual placement.
How do you use cabinet hardware templates?
While each cabinet hardware jig will vary in it's use there are three basic steps. First, do all similar doors or drawers together and avoid changing your jig settings. Second, use a face clamp to secure the jig to the door or cabinet before drilling. And lastly, use a large backing block on the back side of the door or drawer to avoid "blow out".
How do you make a cabinet jig?
While it's possible to make a simple, fixed hole jig I advise to purchase one as they are relatively inexpensive for small jobs. But, for a quick door jig, you can create a jig using two plywood strips nailed in an "L". Then use a third piece of plywood as the face piece that you will drill two guide holes in. But, this method is not as accurate as commercially available jigs.
What is a cabinet hardware jig?
A cabinet hardware jig is a tool built to help install cabinet handle and knob hardware. The jig provides guide holes for holes to be drilled with repeatable accuracy. Cabinet hardware can be quickly installed without concern for crooked handles or knobs.
While you can drill your cabinet hardware without a jig, it's error prone and typically will not yield as high a quality job. Which makes matching the best cabinet hardware jig to your job a must before picking up the drill.
About the Author
Latest Posts
Eric has been a professional woodworker for over thirty years and has worked in small cabinet shops making everything from kitchen cabinets to hand-made furniture. Now working from a home woodworking shop Eric is sharing his passion for woodworking, tool advice and how-to knowledge from his Minnesota-based woodshop.