Best Overall Cabinet Screw
In woodworking, there is a specialty screw for every task. And, not surprisingly, when woodworkers reach for the best cabinet screws for installing cabinets, there are specialty screws for the job.
Why won't standard drywall screws work? 
Well, the proper screws to install cabinets require the following:
Stay-on square drive or Torx heads
Shear strength rating (sorry, drywall screws)
Large heads to distribute weight
Self-tapping threads to avoid splitting the studs
And, surprising to some, some brands like Fastcap have screw head covers that hide the screw altogether once done.
Tip: While having suitable screws is a must, most DIY'ers and even some professionals don't use a cabinet jack. This inexpensive device will hold upper cabinets in place while you align, level, and screw cabinets together.
The number one job in any cabinet installation is connecting cabinets. This means the right cabinet installation tools and high-quality screws are a must.
Our experience, obtained through years of installing hundreds of custom and manufactured cabinet boxes, is that a few minutes of buying the suitable screws upfront can save hours later.
Warning: Installing cabinets is a high-risk project that could involve injury or damage. If you aren't sure, hire a kitchen professional to do the job for you.
From hanging cabinets to the wall, connecting them, or installing hardware, there isn't just one type of screw. 
There are, however, features that you'll want to look for:
Shear rating allows screws to hold heavy loads without "breaking." Standard drywall screws, for example, often lack a high enough shear strength for cabinets
Head size provides more surface area for screws to hold cabinets
Drive types like square drive are preferred as they will keep the bit on the drills driver during installation
Thread design, such as self-tapping, will prevent splitting or stripping 
Color of the screws is essential if you won't be covering the screw heads
Fortunately, a few manufacturers combine all of these features and offer a line-up of screws to choose from.
Types of Screws For Cabinets
What do professionals use if drywall screws aren't acceptable for installing cabinets?
Well, a variety of screws is the best answer. Since cabinet-to-cabinet, cabinet-to-wall, and cabinet-box designs all come into play, there is no single screw.
For a standard kitchen cabinet install, you'll want to have the following on hand:
~100 cabinet-to-wall screws
~100 cabinet-to-cabinet screws
For face frame cabinets, ~100 trim head screws
The heaviest duty screw is the one that will take the load of the cabinet and its contents, which makes choosing a screw designed for the weight of cabinets a must.
Features to look for:
Aggressive thread for a firm "bite" into the wood.
Self-tapping design to penetrate wood without splitting it
Large flat head for holding power
Shear strength to hold the weight
Proper screw length (installers: beware of utilities in the wall)
For this style of screw, both FastCap and GRK make a screw specially designed for the job.
Cabinet to Cabinet (Face Frame)
For connecting face frame cabinets together the challenge is always aligning the face of the frames and then removing any gaps.
While you can install screws behind the frame, connecting the face frames creates a stronger connection. 
So why trim head screws? Well, as the name implies they have a very small head that will disappear in the edge of the face frame. For installation be sure to use a cabinet claw.
Cabinet to Cabinet (Frameless or Face Frame)
As you likely know, connecting the cabinet sides is a must to hide gaps between the cabinet sides or face frames. 
And, not surprisingly, there are a few custom screws and methods that will let you achieve the best results. There are three types of screws you'll want to use depending on the construction of your cabinets.
Cabinet to Cabinet Post Bolts (Frameless)
Post screws have male and female sides connecting from either side of the two cabinets. It's common to install these in the top and bottom shelf pin holes to blend them in them. 
Tip: While a tight installation usually works, some installers will use Loctite to make these screws hold extremely close (removable but essentially locked).
Connecting Cabinet Frames with Trim Head Screws
After your first cabinet is installed and the second one is balanced in the air, hopefully on a cabinet jack, you'll want to use a cabinet claw to secure the frame.
Then, using an extra long 1/8″ drill bit (4-5″ or more), you'll drill a long hole using the guide bushing on the cabinet claw, complete through the first face frame and partially into the next.
Last, you'll install a trim head screw, like the GRK, at least 1/2″ into the adjacent cabinet or filler strip.
By using a trim head screw directly in the face frame, you'll have maximum control over the grip of the structure. While a cabinet-to-cabinet screw behind the frame can work, it won't hold the same power.
It's surprising to some that you'd even need to consider this type of screw.
After all, the cabinet hardware you just purchased should have come with the correct screws. Right?
Unfortunately, I've had bad luck with being able to use all the screws (both wood and machine screws) that come with cabinet hardware.
Stock up on machine screws for drawers
After the cabinets are screwed to the wall, you'll likely end up drilling cabinet knob hardware and installing knobs and handles.
And guess what?
There are specific screws for this job as well. After hacking and cutting many machine screws, I've learned always to have a box or two of 8-32 x 1-1/4 inch and 8-32 x 1-5/8 machine screws in your toolbox.
Why? Because most custom cabinet fronts are 3/4″, drawer sides are 5/8″, and knobs need about 1/4″  of screw length, a 1-5/8″ machine screw can make the installation smoother. And hardware manufacturers don't supply what you'll need.
Installing drawer slides requires buying your own
Installing drawers requires a mix of skill and the right Rok #8 screws
As I found in our guide to the best soft close drawer slides, beyond inadequate drawer slide screws, some manufacturers send the wrong screws. 
Lastly, you will almost certainly need screws in the frame for face frame cabinets. And nearly all hardwoods will require a pilot hole, best done with a self-centering pilot hole bit, to avoid splitting the wood (or worse – breaking the screw). But for the record, I rarely drill pilot holes in softwoods. 
While most traditional plywood and face frame constructed cabinets are glued and nailed, there are uses for cabinet screws in construction. 
screws to join melamine and particle board
If you've ever assembled IKEA furniture, you'll know what this is about. And their systems for connecting furniture and cabinets are ingenious.
But I still prefer to build plywood cabinets.
So how do you join melamine (aka particleboard) at right angles? With a confirmat head screw, as pictured below:
What is a confirmat screw? A confirmat screw is a special cabinet screw that leverages a large thread design suited to particleboard cores and a recessed flat head that can be concealed.
However, to use this type of screw, you'll need to invest in a specialty confirmat countersink.f
Frequently Asked Questions for Cabinet Screws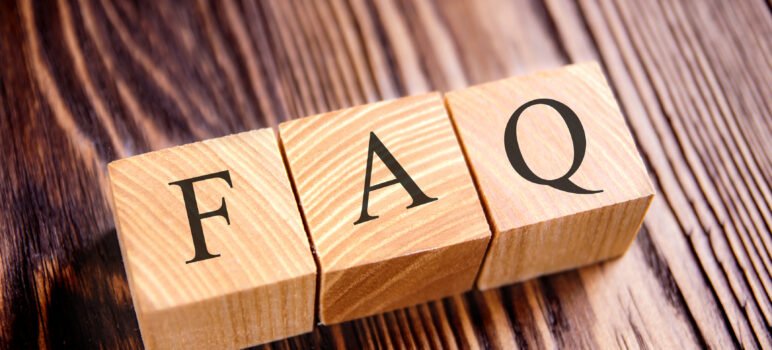 How long are screws to attach cabinets to the wall?
While wall construction determines the length, most screws are a minimum of 2-1/2″ up to 3-1/2″.
What screws are used to connect cabinets together?
There are three types of screws for connecting cabinets. Face frame cabinets utilize trim-head screws drilled through the frames. At the same time, frameless cabinets attach the cabinet with shorter screws or Chicago bolts.
How many screws do I need to install cabinets?
For wall screws, plan for four wall screws per foot of cabinet and then four screws per cabinet box for connecting cabinets.
So I promised three screws you should avoid.
And here they are:
Drywall screws are NOT to be used for installing cabinets.
Drawer manufacturer screws shouldn't be counted on – instead, buy an appropriate length Rok #8 screw used. And to be clear, I'll only use manufacturer screws in face frame connection points. Otherwise, what they send won't hold up to years of weight and slamming.
Deck/outdoor screws (see #1)
Hopefully, this article helped you understand the subtle differences in screws you'll need while building and installing cabinets. While not the most exciting purchase, a good assortment of screws will make an installation smoother.
And prevent the need for future adjustments caused by the wrong screw.
Cabinet Installation Series
Planning & Tools To Install Cabinets
Guides for Cabinet Installation
Finishing Cabinets With Molding and Hardware
Sale
Bestseller No. 1
Bestseller No. 2
Sale
Bestseller No. 3
Sale
Bestseller No. 4
Bestseller No. 5
Last update on 2023-09-28 at 02:20 / Images from Amazon
About the Author
Latest Posts
Eric has been a professional woodworker for over thirty years and has worked in small cabinet shops making everything from kitchen cabinets to hand-made furniture. Now working from a home woodworking shop Eric is sharing his passion for woodworking, tool advice and how-to knowledge from his Minnesota-based woodshop.