Cordless table saws allow contractors and homeowners to build just about anything off-grid. While there are just a few makers of these portable table saws, the best cordless table saws from top brands are surprisingly capable.
As an offshoot of a benchtop table saw, a cordless table saw has the unique job of being lightweight, capable of cutting hundreds of feet of plywood or lumber without power.
And thus using a massive battery that few manufacturers have mastered.
In this article we'll cover:
Features of a cordless saw
Battery considerations and why amp hours matter
Ripping and cutting capacity
Accessories you'll need
While other cordless (and job site saws) stop at a 24″ rip capacity, the Metabo offers a larger table and a 30″ total. Combined with a famous brand for finish nailers, the Metabo will fit in with most professional (and DIY'er) tool collections.
Until a few years ago, Milwaukee and Dewalt dominated the cordless saw landscape.
But Metabo has entered the market with an attractive saw at a great price. It has features like a 30-inch rip, a 10-inch blade for maximum cut capacity, and the option of a cordless or corded solution (with an included adapter). 
Dewalt is arguably the most popular cordless tool maker around. And when it comes to portable table saws, you'll want to consider your tool brands first. Why? Well, batteries, of course – when you buy a cordless table saw, you'll need high amp-hour batteries for power.
This cordless saw is both portable and capable, featuring an 8-1/4 inch blade, rack & pinion fence, and capacity for a full sheet of plywood.
Combined with a 3-year warranty and fit with tools you'll likely already own, the decision on Dewalt vs. Milwaukee will come down to the batteries you own (or want to). 
If your batteries are Milwaukee it only makes sense to buy a Milwaukee saw. And, compared to the Dewalt you'll find nearly identical features with a 8-1/4 inch blade and 24″ cut capacity.
With a brushless motor that matches a 15-amp corded saw, the Milwaukee features all the power. And with 600 linear feet of cutting power on one charge,, you can push sheet after sheet of plywood through (while your spare battery charges, of course).
Maybe you've used a table saw and understand the features you want in a cordless table saw. 
But, just in case, let's look at the features of both ALL table saws and then at a few unique cordless saws.
Standard Saw Features
The depth of cut should be at least 3.5″ to handle most dimensional lumber. 
Table saw fences should support at least 24″ from the blade to the bar to rip 48×96″ plywood sheets.
Blades should angle to at least -47 degrees and support a thickness of 1.75."
Blade guards and riving knives are a must to help prevent injury
Dust ports are needed in order to avoid airborne dust and to connect to dust collection
Stands and mobile bases are required to support and mobilize the saw in most workshops
Continuous-duty motors are required for all-day use
Cordless Saw Features
As the battery is the star of a cordless saw, you'll need all the features of the best table saw but with a battery that has:
Battery life with power to last for a few dozen cuts in a 4×8 sheet of plywood
Interchangeable batteries that can be used in your other tools (this often determines what saw you pick!)
Lastly, weight is essential as this saw will likely be portable
1. Dewalt DCS748B (Best Value)
Last update on 2023-12-10 at 04:00 / Images from Amazon
Are you looking to rip 35+ 3/4″ 4×8′ OSB sheets on a job site with a cordless table saw?  This Dewalt can handle it.  Similar to the Milwaukee but slightly behind in (advertised) cordless battery power, this saw will allow you to set up and use it without a generator or electricity.
Battery
The Dewalt cordless table saw leverages the FLEXVOLT™20V/60V battery pack that offers:
12ah / 240Wh Capacity
Operates down to 0 degrees F. 
Fuel gauge
This battery pack is also compatible with all Dewalt 20/60/120V Max tools (check with Dewalt for the final tool listing).
What comes out of the box?
Standard features for the bare tool are:
Blade:  8-1/4″ carbide blade with 2-1/2″ depth of cut
Fence:  Yes
Rip Capacity:  24″
Dust Port:  2-1/2″
Arbor:  5/8″
Voltage:  20V
Weight:  48 lbs
Stand:  Optional
Motor:  Cordless 5800 RPM (no load) 
Anti-theft:  No
Safety:  Blade guard and riving knife
Warranty: 3-year limited, one year service, 90-day money back
What Optional Equipment is Available?
While you can use this saw on a benchtop, popular options for the Dewalt cordless table saw include:
Last update on 2023-12-10 at 04:00 / Images from Amazon
Bottom Line
With Dewalt's famous line, this is an easy choice if you are a Dewalt owner of the FLEXVOLT batteries.  It will, by default, be the best cordless table saw as the features of the saws are similar enough that the batteries are the differentiator and it is almost prohibitively expensive to switch brands.
2. Milwaukee 2736-21HD Cordless Saw (Best Overall)
Last update on 2023-12-09 at 19:56 / Images from Amazon
Milwaukee has manufactured professional-grade cordless tools for decades, and the power system for this saw builds on that.  
And out of the box, the Milwaukee cordless table saw supports the mighty M18™ REDLITHIUM™ that can be interchanged across the Milwaukee tool line.
Battery
If you haven't followed the Milwaukee battery, then the M18™ REDLITHIUM™ High Output™ 12.0 advertises it delivers the same power as a 15A corded saw.
They have advanced cooling capabilities to run at full power without overheating.
Performance enhancements in extreme cold (below 0F) for taking the battery from your table saw to your cordless chainsaw.  
It cuts almost 750 2x4s in a circular saw.
The fuel gauge displays the remaining run time.
What comes out of the box?
The Milwaukee is available with and without a battery at about a $125 difference. With most batteries on the market over $150, it makes sense to consider buying the combination to add another battery at a discount.
Blade:

  8-1/4″ carbide blade with 2-1/2″ depth of cut

Fence:

  Rack and Pinion

Rip Capacity:

  24-1/2″

Dust Port: 

 Unknown

Arbor: 

 5/8″

Voltage: 

 18V

Weight:

  41.6 lbs

Frame Construction: 

 Metal

Stand:

  Optional

Motor:

  POWERSTATE™ 5800 RPM 

Tool Storage:

  Yes, for included tools

Anti-theft:

  Yes, using the ONE-KEY™system

Safety: 

 Tool free guard and riving knife
Bottom Line
The Milwaukee is premium priced and makes sense if you have already bought into the Milwaukee battery system. However, for the price of this saw, you can buy yourself into the Festool cordless track saw and, with a set of rails, have a portable system with much higher cut quality.
3. Milwaukee Track Saw (Table Saw Alternative)
Makita XPS01PTJ 18-Volt X2 LXT Lithium-Ion (36V)…
Powered by two LXT batteries; x2 LXT technology delivers more power, speed and run time without the hassles of a cord
Makita built electronically controlled BL Brushless motor delivers 6, 300 RPM for maximum performance and 50% longer run time per charge
Last update on 2023-12-09 at 22:06 / Images from Amazon
Not sure a table saw is your best bet? For some, it's unnecessary if your projects mostly involve cutting plywood sheets. And that's where a cordless track saw is an option to:
Cut plywood by yourself – both safer and almost as fast.
Double duty as a circular saw
Reduce storage needs in a small garage
Have improved cut quality
Who Doesn't Make a Cordless Saw
Whoa, you're saying – where are the other tool brands?
Well, they don't make a cordless table saw. 
Even with the popularity of cordless saws, these are the popular woodworking manufacturers that don't produce a cordless table saw:
Makita cordless table saw check: not yet, according to their website.
Bosch cordless table saw check: not yet, according to their website.
Ryobi cordless table saw check: also, not yet, according to their website.
The culprit? Demand. Returning to the track saws, including Kreg moving from jigs to power tools, the woodworkers have just tended towards these saws for portable power that does much the same job as a cordless table saw.
Last update on 2023-12-09 at 21:45 / Images from Amazon
Since you're investing in a mobile tool, pairing it with a rolling stand makes sense.
And, considering you'll be moving your saw around your shop over obstacles, loading into a truck, and moving on a job site, you'll want features like:
Large wheels for portability outside or on a job site
Lightweight (under 40# ideal)
Broad base to provide a firm foundation for ripping 4×8 sheets
Folding design to stow in your garage (and truck)
Some of the best cordless table saw stands to take a look at:
Best Blades for a Cordless Saw
For a cordless saw, you'll want to consider the following:
Thin kerf (width of cut in wood) to minimize power needs.
Fewer teeth for rougher cuts (plywood, 2x4s, etc.)
More teeth for finish cuts (e.g. trim)
5/8″ arbor size vs. larger on cabinet saws
Maximum 8-1/4″ blade on Dewalt and Milwaukee
Beware, the stock blades are often too thin of a kerf and don't offer up a solid cut quality because they deflect with the slightest sideways pressure.
Cordless Battery Amp Hours Matter
So why are batteries so important? 
Well, a high-end battery can cost upwards of $200 to maximize the performance of your cordless saw. Due to the power demands, an entry-level battery will not last, and a Dewalt 12.0Ah or Milwaukee 12.0Ah battery is expensive. That will make you want to invest in either the brand you own or plan to re-use the storm in other tools (each manufacturer has 100+ tools the batteries are compatible with).
Once you've invested in a cordless table saw, you'll want to stick with Dewalt or Milwaukee for other purchases so you can re-use the batteries.
Frequently Asked Questions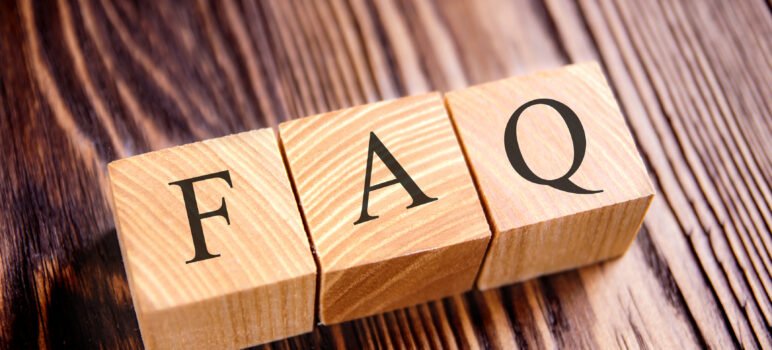 Do cordless table saws come with a 10-inch blade?
Yes. Metabo offers a 10-inch cordless table saw with a standard sized blade.
Does Makita make a cordless table saw?
As of mid-2022 Makita does not make a cordless table saw.
Can I use a dado blade with a cordless table saw?
The Metabo cordless table saw features a 5/8-inch arbor and according to the manufacturers specifications supports use of dado blades.
You really can't go wrong in choosing any of the available saws from Dewalt or Milwaukee, as they do what they advertise. But if you're buying for plywood portability, check out a guide kit for your existing circular saw. 
About the Author
Latest Posts
Eric has been a professional woodworker for over thirty years and has worked in small cabinet shops making everything from kitchen cabinets to hand-made furniture. Now working from a home woodworking shop Eric is sharing his passion for woodworking, tool advice and how-to knowledge from his Minnesota-based woodshop.