After building and installing over 100 kitchens I have a good perspective when someone asks "can I install kitchen cabinets myself".  How?  Well, I was trained (and have trained) cabinet installers and know what skills are needed.  
But since the answer isn't black & white the final answer is yours.  
Maybe one of your motivators for attempting a self-install is to save money.  How do I know?  I've installed quite a few factory cabinets to save friends thousands. And these aren't small numbers: a typical range is $2500-4000 (or more) depending on the size of your kitchen.  
Warning
Not comfortable installing cabinets? Hire a professional if this project is out of your skill range. Installing cabinets may cause harm or damage.
Can I Install Kitchen Cabinets Myself?
1. Make sure a DIY installation is allowed
If you haven't started the search for your cabinets yet then keep one thing in mind: not all cabinet manufacturers allow their cabinets to be installed by a do-it-yourself.
Rule of thumb:
Custom shops that build the cabinets install them.  No DIY installers allowed.
Big box stores and retailers like Home Depot and Lowes will allow DIY installation.
Internet orders assume a DIY or third party, homeowner hired installer.
There may be exceptions to this rule so be sure to check .
A big part of cabinet installation is patience and the willingness to learn.  But, you also need the right skills and some level of construction or woodworking experience.  Why?  Installing cabinets requires skills such as:
Ability to read fractions on a tape measure and knowing how to add/subtract them as needed for laying out the kitchen and doing cuts.
No fear of saws, drills or other tools as they will be needed for the installation.
Eye for quality to ensure that each piece installed is … perfect.  What separates a lot of cabinet makers from home construction framers is an eye for detail and knowing they need to be perfect.
Layout skills and ability to follow directions.  A cabinet layout is complicated and requires some time spent laying out pieces, figuring out appliance widths, and where cabinet filler strips will be needed.
If you are not willing to take the time or aren't comfortable with power tools then look to an installer to do the job for you.
3. Having the right tools
There are not many projects on the interior of the home that require more tools than cabinet installations do.  How many tools will I need?  It depends on what you already own but a drill ($100-200), miter saw ($100-400), jigsaw ($50-200), circular saw ($50-150) and a myriad of smaller hand tools and drills bits are generally the minimal tools required. 
For a comprehensive look at the tools required check out our guide to cabinet installation tools.
4. Muscle to lift the weight
When I was 20 I could, and did, lift any cabinet to anywhere I wanted.  Now, fast forward 20 years and two back surgeries later I will still lift what I need but smartly.  Why is this a discussion here?  Because cabinet construction is a mixture of being (a) heavy duty for decades of use and (b) cost-effective through use of particle board materials vs. lighter plywood.  Cabinets are heavy and if you can't lift over 50 pounds this might not be the job for you.
With that, most kitchens have five or more upper cabinets that need to be lifted, held in place, and then screwed in place.  There are tools, such as the cabinet jack, that can alleviate the strain of holding them up.  However, you still need the strength to lift the cabinet in place to start.
5. Transporting the cabinets to the kitchen
Depending on the size of your kitchen this could be a problem.  A real big problem.  Sometimes I've rented covered trucks, like a 26′ U-Haul, to ensure the cabinets were in the right spot safely (and dry).  You might be thinking about your space now and considering doors, elevators, hallways, and ground transportation.  
The good news is this problem is generally easy to solve but hard to execute.  It will require some extra muscle (at least two people) to move kitchen cabinets into position for installation.  Keep in mind this is part of the installation cost you are charged and it might take a few dollars to safely ensure your cabinets arrive. 
Oh, and don't forget to recycle the pile of cardboard you will likely have.  That cleanup is a small job to itself.
6. Working under a time constraint
Kitchen's are a finicky thing.  With their complexity to build, order, ship, install and then dependencies on flooring, solid surface installers and tile crews for back splashes they often fall right in the middle of a complicated construction plan.  
Are you lucky enough to be the project manager?  Excellent.  Or, are you trying to save some money on a new home or remodel and step in for this expensive task?  
Make sure you are aware of the time window, plan for it, and work out contingencies to avoid schedule changes from eroding your savings.  
How long does it take to install a kitchen?  Some estimates say plan 1-1.5 hours per "box".  I think that's a great place to start with.  Most kitchens are at least 10-12 boxes so plan for at least a long weekend.  I can typically install a good size kitchen with help in an day, but that's knowing all the tricks and not having to do rework.   
7. Comfort with power tools
Over the years you may have heard the saying measure twice and cut once.  Well not only does that saying go for cabinet installation but it also means you will have to use some dangerous saws.  Really?  At minimum a miter saw, circular saw, jigsaw or table saw will need to be used.  If you can't or won't use these saws then you shouldn't install a kitchen.  
8. Don't trade quality for cost
Perhaps this should be #2 on this list but I am keeping it here in the hopes serious would-be-installers will pause to consider it.  A typical kitchen is $4,000-10,000+.  Include your appliances, solid surface counters, and fancy knobs and we are looking at a complete kitchen cost of $15-,000 or more.
Do you want to look at cabinet joints that don't align, sloped counters, or dinged cabinets (it happens!) you couldn't afford to replace?  If you are committed to doing a quality installation, and re-doing what may have been damaged or done incorrectly, then keep on the path to a self-installed kitchen.  
But, if you think spending a few thousand more for a professional installation is going to result in a higher quality installation and more enjoyment later then go that route.    
As we all become more specialized and pay others to do work for us we lose some of the skills that once were common-place.  One example?  Reading a tape measure. 
I grew up with one and was lucky to learn from ten years old how to read fractions.  I can find 5/16″ on a tape without trying, subtract fractions with different denominators (7/8″ – 5/16″ = 9/16″), and layout kitchen cabinet cut sheets without a calculator.  You, however, won't need that level of skill but it is a must that you can read a tape measure and use it to layout, plan for cabinet filler strips, and make cuts.
10. Knowledge behind the wall
What does that mean?  Well, the only way an upper cabinet stays on the wall after it's loaded with piles of dishes is if it is properly screwed to the wall.  Second, you need to make sure you don't damage any utilities (pipes, wires, venting) in the process.  If you have been around construction and seen the bare studs, wires, water lines and such then you have a good visual.  
A part of this puzzle is making sure you use the right cabinet screws – including the right length.  For most 1/2″ drywall applications a 2-1/2″ screw is perfect.  Check out our guide to cabinet screws for more on what you'll need.
Frequently Asked Questions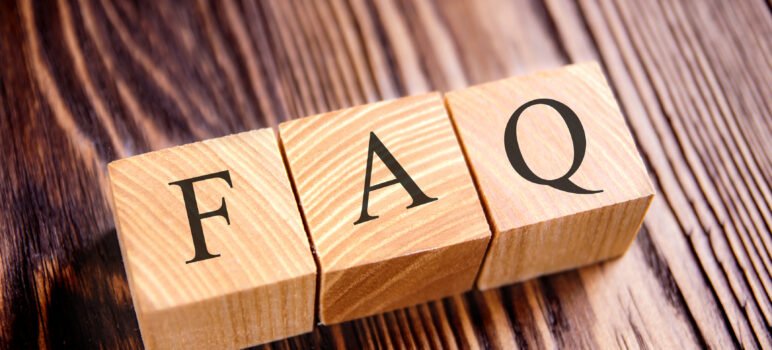 How are cabinets attached to the wall?
Cabinets are usually attached to the wall with cabinet-grade screws or cabinet hanging rail systems.
Are there tools to help lift upper cabinets in place?
Cabinet makers and DIY'ers can use either a cabinet lift to lift and hold cabinets or a cabinet jack to hold an upper cabinet in place once lifted. Both allow for easier installation.
What is the hardest part of installing cabinets?
The most time consuming and, for most, hardest part of installing cabinets is making sure the cabinets are properly leveled, shimmed and scribed to each other and the wall.
For more guides on selecting tools, supplies and tips on installing cabinets be sure to check out our series:
Cabinet Installation Series
Planning & Tools To Install Cabinets
Guides for Cabinet Installation
Finishing Cabinets With Molding and Hardware
Last update on 2022-12-31 at 11:20 / Images from Amazon
About the Author
Latest Posts
Eric has been a professional woodworker for over thirty years and has worked in small cabinet shops making everything from kitchen cabinets to hand-made furniture. Now working from a home woodworking shop Eric is sharing his passion for woodworking, tool advice and how-to knowledge from his Minnesota-based woodshop.