If you buy something through our links, this site might earn an affiliate commission. 
If you haven't installed a kitchen before you likely haven't heard of cabinet jacks. Not sure if you really need one? Or, maybe you need help picking the right length cabinet jack priced to your budget. In this article learn what the best cabinet jack is and where else you can use one.

Lifting and holding cabinets in the air is hard work. 
Which is why on my last few cabinet installations I've used the FastCap UpperHand to hold cabinets in place. And not only does it reduce the physical strain, these jacks make it easier to clamp, level and screw the cabinets.
Which means a BETTER quality cabinet installation.
In this article you'll learn:
What a cabinet jack is
Choosing the right cabinet jack length (#1 issue for DIY installs)
Best cabinet jacks
How to use a jack
Who manufacturers jacks
Top Picks:
A cabinet jack is a specialty tool that will hold upper cabinets in place during installation. The jack incorporates large surface pads to provide stability and micro-adjustment knobs or levers to set the cabinet at a precise height. Since the weight is off the installer the shimming and screwing are made easier.
When looking at what makes for the jack there are some obvious and subtle things to consider:
Maximum and minimum length
Weight support
Extendable lengths
Size of top and bottom pads
"Freestanding" vs. swivel heads
Reach for microwave and fridge cabinets
Brand reputation
Micro-adjustment of the lever or adjustment screws
When considering all of these, however, the #1 need is the right length. While all jacks differ in other areas, the wrong length will ruin your upcoming cabinet installation.
Choosing the right cabinet jacks requires understanding where you'll start the installation from.  But not sure if it's your first time installing cabinets? Well, you'll almost always install the UPPER cabinet first. 
And, to make your choice of jacks simple and economical I recommend looking at the FastCap UpperHand. While one jack will work, consider picking up two for longer cabinets and extra stability.
1. FastCap UpperHand Cabinet Jack (28-60")
Last update on 2020-10-27 at 04:44 / Affiliate links / Images from Amazon Product Advertising API
This cabinet jack is my choice for a DIY install due to it's proper height and economical price point.
First, this jack has a wide base and top pad, supports heavy cabinets up to 150 pounds, and with a 28-60″ reach will work for almost all upper cabinet installations.
And hey, I own this cabinet jack, and here's a few features I like about it:
Stands in place without falling over on large 6×6 pads
Heavy duty upper squeeze handle for adjustment
Micro-adjustment with positive grip top extension
Quick adjust tab to slide the jack to rough height
Top and bottom pads have a rubberized gripping surface
Extends from a shorter working range to longer with dual locking detents
A pair of these is ideal as you can set one under the already installed upper cabinet with a little tension for a firm ledge. And then set the next jack under the upper cabinet you are installing  after it is lifted in place.
The only downfall? Due to it's maximum reach of 60″ it falls short for microwave and refrigerator cabinets. But hey, woodworkers are innovative right? Just set a base cabinet underneath the jack with a board as a resting place to reach those taller cabinets.
2. FastCap 3-HLITTLE Cabinet Jack
Last update on 2020-10-27 at 04:44 / Affiliate links / Images from Amazon Product Advertising API
A FastCap Little Jack works great for a remodel or for updates to cabinets when the bases are already in place.
With a 6×6″ top and bottom pad these jacks will easily hold an upper cabinet in place. To use simply place on top of a board spanning the lower cabinet (or counter for finished kitchens). Then place the cabinet on top and use the lever to adjust the cabinet to it's final height.
Consider Installing Uppers First
A short jack is great for remodeling or adding cabinets, but lifting upper cabinets over the bases is cumbersome. If you're not sure, start with installing the upper cabinets first.
3. Quick Support Jacks (49-114")
XINQIAO Support Pole, Steel Telescopic Quick…
MULTIPLE USAGE: This 3rd hand support system is well made and handy for…
DURABLE EXTENSION POLE: The extendable rod has GS certification. The weight…
ADJUSTABLE SUPPORT TOOL: The adjustable height and textured rubber face…
ADDITIONAL FEATURES: Spring-loaded pins that pop out into holes in the…
Last update on 2020-10-27 at 01:06 / Affiliate links / Images from Amazon Product Advertising API
Similar in design to the FastCap jacks, these quick support poles feature a working range great for all cabinet jobs: 49-114″. And these jacks have a 154 pound load capacity to support just about any upper cabinet you can throw at them.
4. FastCap 3rd Hand Support Cabinet Jack FOR dUST shIELDS AND cROWN mOLDING
Last update on 2020-10-27 at 01:06 / Affiliate links / Images from Amazon Product Advertising API
With the FastCap 3rd Hand Support features a long range of reach will work great for taller upper cabinets and crown molding. While typically too long for the 54″ under-cabinet height they will serve other purposes.
With this entry the "3rd hand support"  jack extends 57 to 144″ and has fully articulated ends that can support angled tasks like crown molding. And maximum load is 150 pounds per jack.
5. Fastcap Heavy Duty Upper Jack (57-144") for Cabinets and Drywall
Fastcap 3HANDCPACK FC-98000 Concrete-Screws,…
The 3rd Hand HD is the help you have been looking for
If you ever wished you had an extra hand
Its easy to use and easy to install. Outer pole diameter – 1 3/16 inches
Pump Jack Component Type – Brace
Last update on 2020-10-26 at 21:14 / Affiliate links / Images from Amazon Product Advertising API
A Fastcap H2PCSystem jack will do more than just cabinets. With it's 57-144″ reach this jack will help with crown molding, drywall and many other jobsite projects.
By adding another seven feet of reach FastCap has one of the longest cabinet jacks on the market. And with removable feet this jack will convert from a jack with 6×6″ pads to a support with 3×3″ articulating pads for finesse jobs like crown molding.
With it's range of 57-144″ this helps it double as a drywall jack and can hoist anything from HVAC runs, joists, drywall, crown molding, decking and anything else you can fit on top of it. You can even use it apply pressure for gluing.

Key features:
Creating a dust shield
Mounting a laser level
Supporting drywall
Holding microwave or over-fridge cabinets
Crown molding
Window coverings
HVAC
For a professional contractor this jack, in combination with the 28-60″ UpperHand, make a great pair.
6. Professionals: T-Jak Jack for Drywall and Upper Cabinets (53-84")
T-Jak TJ-104D Drywall Kit with T-Jak, 2-Foot…
Ideal for installing kitchen cabinets, ridge rafters, ductwork, and crown…
Designed with screw-on top plate
Quick-adjustment knob for easy height configuration
Handles up to 400-pounds
Last update on 2020-10-27 at 04:16 / Affiliate links / Images from Amazon Product Advertising API
The T-Jak 104 supports a 53-84″ working range to meet all heights of cabinets. And for contractors it serves a second job as a drywall jack with pads.
One of the pro choices because of it's screw-type adjustment and 400 pound rating.
This jack also features extension rods to take it's working height close to 12 feet. And when paired with it's drywall tabs it is built for holding a sheet of drywall to the ceiling.
You can find the T-Jak, including the Mini-Brute (for installing uppers last) on the manufacturer's website.
7. Two-in-One Stand and Jack
Rockwell RK9034 JawStand XP Work Support Stand
[MICRO HEIGHT ADJUSTMENT KNOB] allows you to place the project precisely…
[RUBBER GRIP SURFACES] Holds the project securely in place without marking…
[TRIPOD BASE] With no-slip/no-mar feet that will stay in place on uneven…
[LOW FRICTION SURFACE] When you're ready to release the project just…
Last update on 2020-10-27 at 06:03 / Affiliate links / Images from Amazon Product Advertising API
If you are planning to install your base cabinets first and just aren't sure if you'll use a cabinet jack later then this might be your best option.
For example, while other jacks are good at, well, jacking, the Rockwell JawStand will do both. While NOT as good of a jack (due to it's design) it will offer up support and then turn into an outfeed support later.
FastCap JACK The Jack of All Trades (2 Pack)
Multi-purpose jack that does double-duty as a clamp, spreader, and lift
Easily lift base cabinets, install shims or adjust leg levelers
Use it to install heavy doors and flooring
Pack of 2 for maximum versatility
Last update on 2020-10-27 at 01:54 / Affiliate links / Images from Amazon Product Advertising API
A Jack of All Trades base jack will help shim and level base cabinets. And this often frustrating task needs all the help it can get.
What other kind of jack could there be? Leave it to FastCap to introduce a tool most cabinet installers may not even be aware of: the "Jack of all Trades" for base cabinets.

This jack isn't the same style as others on this list as it's meant to lift base cabinets. And typically just a fraction of an inch.

So why would I want this jack?
If you've knelt on the floor trying to grab a heavy cabinet and insert a shim at the same time you'll know it isn't the easiest job. This jack allows you leverage to lift the base cabinet slightly and then insert the shims.

How to use a Cabinet Jack
If you haven't installed cabinets before it's tempting to start with the base cabinets. 
But in most cases this will lead to more issues, heavy lifting in awkward positions and a potential for damaged base cabinets.
Why I Install Upper Cabinets First
I'm the kind of carpenter that doesn't build things on the floor, lift things more than I need to or make a mess I don't have to.
So it sounds tempting to use the base cabinets as a resting place for upper cabinets right? 
Well, unfortunately it creates a few issues:
You will be leaning over the 24″ deep bases for *everything*
Increased risk of damaging the base cabinets with your tools
Awkward lifting angles, even with a jack
And, to use a jack you'll need a sturdy plywood base spanning the lower cabinets
But, if you're adding a cabinet to an existing kitchen (rare!) there might be a few uses for a shorter jack.
Two Jacks are Better Than One
If you're installing with a partner, you'll have the luxury of being able to use two cabinet jacks instead of one.
And, by doing so, you'll gain the advantage of stability as you start to install shims and screw the cabinets to each other.
With most upper cabinets maxing out at 48″ you'll be able to lift the cabinet in place by yourself.
And that's when a free-standing jack, like the UpperHand, is useful to allow you to lift and rest the cabinet in place.  Then once the cabinet is set:
Use the adjustment lever to set the height of the cabinet
Then, install screws into the adjacent cabinet
Insert shims as needed against the wall and screw the cabinet to the wall.
Release the jack
Seven other uses for a cabinet jack after the project is done
For $50-100 you'll be able to re-use a miter saw, cordless drill or other cabinet installation tools.
But what will I do with a cabinet jack when the project is over?
Here are seven things you can use a jack for after the kitchen is installed:
Use as a load bar in your truck to prevent shifting of cargo (the FastCap 3rd Hand works best)
Make dust shields for drywall projects
Hold microwave cabinets in place during installation
For the taller jacks, like the T-Jak, hold drywall to the ceiling
Use as a spreader for framing projects to nudge (or hold) walls in place
Support laser levels for tile projects
Hold deck beams in place during rough framing
After you've set the cabinet on the cabinet jacks the next task is to install shims and cabinet screws. And that's where the cabinet claw comes into play:
Now obviously the cabinet claw will only work for face frame cabinets, so for a frameless design you'll want to consider the FastCap Jack of all Trades (above) that will provide a secure grip will the cabinet is installed. And it even doubles as a cabinet jack for base cabinets.
Frequently Asked Questions About Cabinet Jacks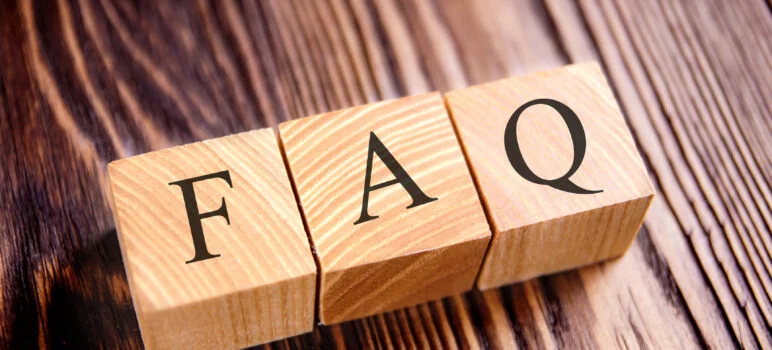 How do you hang upper cabinets yourself?
Upper cabinets are best installed using a cabinet jack that will hold the cabinet in place so your hands are free to screw the cabinet to the wall.
What is the best cabinet jack?
There are two types of cabinet jacks in this article and which one you choose will depend on your installation style.
How many cabinet jacks do I need?
For upper cabinets under 18″ you can use a single jack. However, for cabinets over 18″ two jacks will allow the installer to more easily balance the cabinet during installation. Due to most upper cabinets lengths at 24-36″ two cabinet jacks are recommended.
How do you use cabinet jacks?
With a cabinet jack, you can install cabinets using these steps:
Lift the cabinet into position
Position the cabinet jack underneath
Make height adjustments with the cabinet jack
Attach a cabinet claw or cabinet clamp to the adjacent cabinet
Level the cabinet
Install face frame or cabinet-to-cabinet screws
Install shims against the wall as needed and screw cabinet to the wall
Now without a cabinet jack you'll be manually holding the cabinet in place during each of these steps. While I'm 6'3″ and have years of manual labor to make this job easier, if you're tackling this as a DIY'er you'll appreciate this small investment in your health.
For the price of a dozen cabinet knobs you can improve your cabinet installation with a cabinet jack – and use it for future projects.
Cabinet Installation Series
Installing cabinets is a journey.  Follow our 3 part series for more guides, tools and techniques to complete your project: