While professionals know how to install cabinets, most DIY'ers struggle with the steps and tools required for a high quality installation.
And, as cabinet installation tools have advanced so have the techniques.
In this guide learn:
Modern tools like cabinet jacks and cabinet claws
Steps to follow like installing upper cabinets first
Tricks to laying out screw holes for studs
While this is a DIY task, if you're not up to cutting, leveling and screwing then it is always best to hire a professional.
Top Cabinet Install Tools
Align and clamp cabinets:
Professional stud finder:
Last updated on 2023-01-26 at 18:34 // Source: Amazon Affiliates
1. Plan the cabinet install start-to-finish
First and foremost: you won't be able to measure the kitchen until the walls and drywall are installed. While you can attempt measurements from a blueprint there's always a surprise in new construction or remodels that could be costly later.
The best way to plan your cabinets? Have a cabinet supplier or big-box store take the measurements and design the space. Then they'll order the boxes and plan complex items like cabinet filler strips and door swings for you.
But if you are going to plan your own cabinets consider the following:
Choose your cabinets first so you'll understand their installation requirements.
Minimize cabinet filler strips whenever possible.
Center the base kitchen cabinet under a window (if applicable)
Keep even spacing around trim and other openings
Pay attention to finished ends vs. unfinished.
For islands, keep consistent walking space around the face and sides of the island
Factor in countertop overhang – especially near doors or openings.
2. Have the right cabinet installation tools
Perhaps spending another $500 in tools after you just put $5000 or more in cabinets isn't what you want to do. But not having the right tools can damage the cabinets (or you). And keeping in mind an average kitchen installation costs around $5000 a small tool budget makes a lot of sense.
From cabinet claws, cabinet jacks to a basic miter saw the right cabinet installation tools are a must. Due to the specialty nature of cabinet installation there are time and quality improving tools that will make the install easier.
We'll reference these tools as we go and you can decide what you'll need.
3. Have all your cabinet installation supplies ready
Did you know a few bundles of composite shims will be your best friend when shimming base cabinets?
Make sure you have all the right cabinet installation supplies on hand and in the right quantity. Because cabinet installation is custom work the supplies are not standard.
And don't even think about using drywall screws to attach the cabinets to the wall. Learn what the right screws are in our guide to cabinet screws.
4. Finding a reference point to install upper cabinets from
The first cabinet of an installation is always the most important. Choosing the wrong cabinet or setting the first upper cabinet at the wrong height can cause a lot of time lost and possibly damage to the cabinets.
Choosing the right upper cabinet is the first step, then.
If your upper cabinets are all on one wall then this is an easy step. For most cabinets simply measure up 54″ from the finished floor and make a mark. Why 54″ for hanging upper cabinets? Well most base cabinets are 36″ with counters and an 18″ gap is standard clearance over the counter surface.
However, if you are installing upper cabinets on multiple walls and the floor isn't level you can run into issues with the upper cabinets not meeting or appearing "off" across disconnected walls.
How do you find a perfect "plane" for the uppers and lowers? Well just start with a cabinet installation laser level, typically mounted on a pole, in the middle of the room.  Using a tape measure and the 360-degree line the laser provides measure every few feet around the entire kitchen. When you find the shortest measurement (the high point) you have a reference point to start from.
Then using this high point measure up 54″ and reset the laser to that height. And voila, now you have a perfect reference line around the room to hang the upper cabinets to.
5. Lighten the load by removing upper cabinet doors
This step is simple, but will reduce weight and prevent dings in the cabinet doors.
Carefully remove the cabinet doors from the cabinets. By doing so you will have less to lift and have easy access to the face frames or sides during installation.
6. Picking an upper cabinet to start installation
Now this step can be a little more art than science.
And by that I mean there are a few best practices, but no absolute right or wrong way to approach which cabinet goes first in the installation.
Here are a few potential starting points:
For L-shaped or U-shaped kitchens start from one of the 90-degree corner cabinets.
On single wall cabinets start with the cabinet against the wall (a must); or if both sides are walls consider the refrigerator cabinet to set the height.
Or, start with the refrigerator cabinet; or at least measure it's final height to ensure it will fit later.
7. Mark stud locations to attach cabinet screws
If you learn nothing else on how to install cabinets you must know that cabinets have to be screwed firmly into a wood or metal stud. Due to the weight of the cabinet and it's contents a drywall hanger or other approach just won't work.
Using a stud finder, locate the center of the studs throughout the kitchen so you can reference them later. There are many high quality stud finders and most will help you avoid plumbing and live AC wires.
8. Drill pilot holes in back of the first upper cabinet
Once you have your studs located, one of the most important steps is to properly transpose the stud location to the cabinet.
First, mark the back of the cabinet with the stud locations. To make this step easier, simply butt the cabinet into place against the wall and transpose the stud location to the top of the cabinet.
When you have the stud location identified, drill a 3/16″ pilot hole at the top and bottom of the cabinet using a brad point drill bit.
Tip: Be careful to not splinter the inside of the cabinet by using steady but slow pressure. 
9. Lifting upper cabinets in place
Not everyone can lift a 75-pound cabinet and hold it in place while screwing the upper cabinet to the wall.
And that's where a nifty tool called the cabinet jack comes in. A cabinet jack enables the installer to set the cabinet on the jack and then using a fine adjustment lever hold the upper cabinet in place. Also, when paired with a cabinet claw you'll be able to balance an upper cabinet in place and firmly clamp to an adjacent cabinet.
Need help lifting? While expensive, a cabinet lift will hoist and hold the upper cabinet into place for you.
10. Installing face frame screws
With the upper cabinet resting on the cabinet jack and the cabinet claw in place, attach the face frames of the cabinets together first.
By doing this before you screw the cabinet to the wall you will have leverage to ensure a smooth fit
Mos cabinet claws have a bushing for a pilot drill. Using this bushing, drill a hole through the first cabinet face frame and into the second. Then using a specialty face frame screw firmly attach the cabinets.
Make sure you don't over-torque the screws as they are strong, but can twist off in hardwoods.
11. Screw upper cabinets to the wall
First make sure the cabinet is level using a 72″ level and that it's at the right height as set earlier. Then, using a proper length cabinet screw (consult your cabinet instructions) insert all screws firmly.
If you have gaps or curves in the sheetrock a composite shim inserted between the cabinet and the wall will keep everything square.
12. Installing filler strips
When you reach a point of needing to install a filler strip make certain it's needed and works in alignment with any base cabinets.
Because filler strips can be tricky to install between cabinets or against the wall check out our guide on how to install cabinet filler strips for a full walk thru.
13. How to install cabinets - picking the first base
Similar to installing the upper cabinets, you'll need to decide which cabinet to install first. Personally I like to start in a corner or an end wall and work out from there.
But perhaps you have a fridge cabinet and it will be an anchor for other cabinets. Since a fridge cabinet has limited flexibility to be raised or lowered it often sets the base cabinet height.
Using common sense and some advanced layout decide which cabinet fits best in your installation. Note however I rarely start with an island cabinet as it is floating and can be installed last.
Finally, make sure you set the height of the first cabinet using the high point "laser level" line.
14. Installing the first base cabinet
Using the highest point as a reference, set the first base cabinet in place against the wall and use shims to make it perfectly level left to right and front to back.
After it's level screw it to the wall using cabinet screws and composite shims as needed. Remember, the shims will keep the cabinet level and prevent the screws from tilting the face of the cabinet front-to-back.
15. Keeping the base cabinets level during installation
Do you know what the biggest risk of a base cabinet install is? No, not putting them in the wrong place. Rather, having to re-install the bases if you don't maintain a perfectly flat surface for solid surface counters.
This happened to me once. And on a job that was a few hundred miles away.
The trick to this is slowly and methodically ensure your base cabinets are installed flush and level is maintained. Because base cabinets can extend many feet apart a six foot level is a great tool to have on hand.
16. Clamping, screwing and filler strips
For base cabinets follow the same steps as for upper cabinets.  While cabinet claws are a must for upper cabinets they also ease lower cabinet installation as base cabinets are heavier to position in place perfectly.
To keep good visual lines make sure to keep filler strips in the base cabinets in the same line as for upper cabinets.
For kitchens with center islands now is the time to install.
First, make sure the floor is finished and ready for the island. While there are a few tricks to installing the island you'll need to plan for:
Use a hole saw to cut plumbing lines as needed.
Screw 2×4's to the floor as blocks to screw the island cabinets too.
Make sure you watch for in-floor heating or other utilities in the floor.
18. Double check the cabinets are level
Learning how to install cabinets means becoming friends with a level. And on the base cabinets there needs to be a 100% level surface cabinet to cabinet. Once the toe kick is installed the options to level the cabinets are much tougher.
Double check level in all directions before proceeding and make all adjustments now.
19. Installing base cabinet toe kick
And now we're more than two thirds through our guide on how to install cabinets.
This should be one of the easiest trim jobs of the entire kitchen.
Toe kick is a piece of 3-1/2″ wide by anywhere from 1/4-3/4″ thick piece of trim that fits at the base of the cabinet. While the basic steps are to start with the longest piece and work to the smallest piece you can follow our complete step-by-step guide to installing toe kick for all tips and tricks.
20. Install base shoe on cabinets
So this step is optional but hides any imperfections. Base shoe is 3/4″ trim that matches the cabinets or wood floor and hides small gaps. It also provides a finished look.
While most trimmers will choose to install this with 45-degree angles you can also cope the trim for a gap-free look.
21. Install crown molding
Now that you're warmed up with trimming at least the toe kick we can move up to the crown molding. Because of the compound angles involved with crown molding there are a few tool requirements. I recommend at minimum a miter saw with a good quality brad nailer to handle the complex cuts required. 
For a complete step-by-step guide check our guide to installing crown molding for tips and tricks plus a few helpful tools to make compound cuts easier.
22. How to install cabinet end panels
This step may be optional, but some cabinets do not have the end panels attached since they are "universal" up until the exposed end is chosen by the installer.
While not as big of a headache as it seems, just follow the included directions.
If you don't have directions then for most installations a contact cement will work fine. Using the directions on the can you can install most end panels in under an hour. But make sure you use a mask for chemical-based contact cement.
23. Hide nail holes and any gaps in face frames
If you've ever walked into a kitchen where the installer didn't hide the nail holes in the trim you noticed.
So don't be that installer and use a magic mixture I've used for decades: Color Putty. Simply rub it into the gap or nail hole and wipe away the excess with a shop towel. Nothing else, no waiting or applying finish. All the holes will immediately blend in and disappear.
24. Clean up the cabinets
After drilling pilot holes, plumbing lines and cutting outlet holes you'll have a dusty mess inside the cabinets.
Before putting the cabinet doors back on and inserting drawers take a small vacuum and pick-up all the wood chips. Follow that up with a damp rag to get all the fine dust.
25. Re-install the doors and drawers
Since you've removed doors and drawers to allow easy access to the inside of the cabinet, now is the time to put them back on the cabinets.
Since doors and drawers all appear the same size, one trick is during removal use painters tape on the inside of each door or drawer and number them according to the cabinet.
Lastly be careful in this step to avoid dings and dents. From experience hanging a cabinet door is a balance of a cordless drill, a small screw and a heavy door.
Tip: be sure to store your cordless batteries in a lithium fire bag for maximum safety.
26. Install outlet covers
This is almost a guaranteed step in the microwave cabinet. Before you start installing shelves make sure the outlets are covered and safe.
Depending on your installation an outlet box extender may be required to bridge the gap.
Now that you have the interior of the cabinets cleaned up and ready to be used the shelving can be installed.
Choose a shelf height for the upper and lower cabinets that best suites your uses. And if in doubt go for centered on the base cabinets and equally spaced on the uppers.
Lastly, cut a wood stick to the desired shelf pin height will make quick work of installing the pins.
28. Install cabinet door handles or knobs
One of the final steps in this project is to install your knobs or handles. First, determine where you want to place your cabinet hardware and then use a cabinet jig to make perfectly aligned holes. Finish up with a quick knob installation and you're on to the last step.
29. Call in counters, plumbing and electrician
With the cabinets ready to be finished there are a few trades left to do. For solid surface counters make an immediate call to confirm a measurement date. Wrap-up by calling on an electrician for any outlet boxes in the island or a plumber for finishing up the sink connections.
Frequently Asked Questions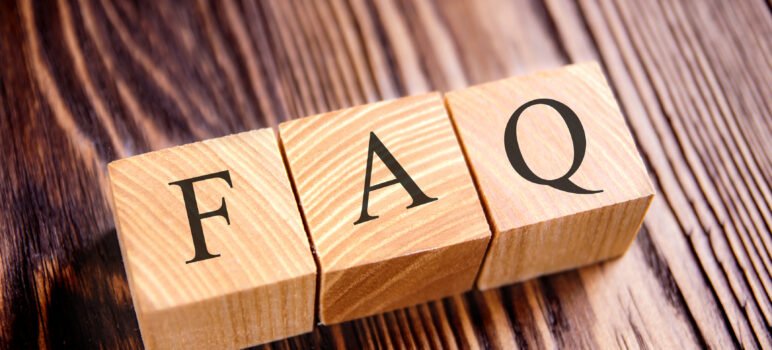 Is it hard to install kitchens yourself?
There are two answers to this question. First, if you aren't comfortable drilling, screwing or cutting wood then hire a professional. However, if remodeling is a skill you have or want to learn, then basic cabinet installation is something a DIY'er can tackle but only by following all instructions of the manufactured cabinets you purchase. If in doubt, hire a professional.
When installing cabinets where do you start?
Always start in the corner of a room as that allows you to set a main level point, and install cabinets to the left and right from there.
Do cabinets go in before or after drywall?
Cabinets always are installed after drywall is installed and preferably primed or even a first coat of paint completed.
While a cabinet installation requires many steps, with planning, tools and patience it might be a job you can do yourself. Any doubts? Hire a professional.
Cabinet Installation Series
Planning & Tools To Install Cabinets
Guides for Cabinet Installation
Finishing Cabinets With Molding and Hardware
About the Author
Latest Posts
Eric has been a professional woodworker for over thirty years and has worked in small cabinet shops making everything from kitchen cabinets to hand-made furniture. Now working from a home woodworking shop Eric is sharing his passion for woodworking, tool advice and how-to knowledge from his Minnesota-based woodshop.