One of the first questions of many DIY cabinet installs is this: just how are kitchen cabinets attached to the wall? While the quick answer is with cabinets screws installed firmly into the house studs there are other options.
If you're not sure, the best option is always to hire a professional as this is a potentially dangerous job. 
But if you choose this DIY job we'll discuss:
Determining wood studs vs. lathe
Cabinet hangers as an alternative to screwing through each cabinet
Considerations for metal studs
Concrete walls and installing screws
Tools to find studs and avoid plumbing and electrical lines
Using the right screws and tools to connect cabinets
Holding the cabinets in place with a cabinet jack
And lastly, avoiding utility lines with a multi-function stud sensor
Basic Cabinet Hanging Tools
Best cabinet-rated screws:
DIY cabinet hanging system:
Cabinet jack to hold cabinets:
Last updated on 2023-01-26 at 19:33 // Source: Amazon Affiliates
Warning
Not comfortable installing cabinets? Hire a professional if this project is out of your skill range. Installing cabinets may cause harm or damage.
How Cabinets are Attached to the Wall?
In most kitchens, cabinets are attached with screws through either the drywall or plaster into the wood stud behind. An installer will first locate the stud, mark the cabinet for the screw location and then lift the cabinet in place and install the screw. Generally a cordless drill, level and shims are the basic tools to require to attach cabinets to the wall.
But, there are a few other options, including cabinet hanger rail systems, that offer a simpler solution for some DIY'ers.
Most Common Installation Issues
When it comes to installing cabinets there is a lot that can go wrong.
Sure, I expect walls to be bowed, floors to be sloped and cabinets to be heavy. While with experience these can be worked around, there are basic issues to avoid:
Locate the studs!  Not locating the stud center and securely installing the cabinets can cause cabinet failure later.
Use the right screws 
Woodpecker cabinet backs from missing stud locations and creating many holes. Measure carefully to transfer stud location to cabinets. It's just not acceptable to have 3 or 4 holes where the stud was supposed to be
Not using the proper shims and cabinet installation supplies
Crooked cabinets caused by lack of required installation tools like a level and having 
But most importantly? Follow the manufacturers instructions and seek professional installation services if you cannot do this yourself.
Steps to Attach Cabinets to the Wall
1. Determine your wall construction
Step #1 is understanding how your wall is constructed. Because the screws you will need to to attach the cabinet to the wall varies by what's behind it, you need to determine if you construction is:
Drywall with wood studs
Drywall with metal studs
Plaster and lathe with wood studs
Masonry (brick, concrete, block)
If your home is newer there's a great chance it's drywall with wood studs as it is the most common construction. So how do you find out if your walls are wood studs or lathe? One great method to find out is by looking in the attic under the insulation to see how the ceiling is constructed. Using this method you'll quickly find drywall or lathe/plaster.
Lastly, you can find metal studs using a magnet or stud finder built for metal walls.
2. How many screws do I need to use?
The required number of screws should be specified by your cabinet manufacturer. If they didn't supply this, call them and find the specifications (including screw length and design).
3. Attaching cabinets to wood stud walls
For installing cabinets on wood stud walls there are four basic steps:
Find the studs using a stud finder.
Mark the cabinet back with the hole location and drill a pilot hole.
Position the cabinet. For upper cabinets I recommend a cabinet jack.
Use cabinet screws to attach the cabinet. But, make sure to use the manufacturers specified length for a proper hold.
4. How to attach cabinets to metal stud walls
Metal stud walls are detected by running a magnet along the wall – or even some higher end electrical stud finders.
While the steps are exactly the same as for wood stud walls, you'll need to use metal screws that will firmly hold the cabinet in place.
Lastly, depending on how much weight will be placed in the cabinet some installers like to put two screws into the top and bottom of upper cabinets. For even more holding power you can use Liquid Nails and install an under-cabinet block for added support.
5. Attaching cabinets to brick or concrete walls
The great thing about hanging cabinets on masonry walls is ease of placing screws and strength of connection. But, the hard part is needing to pre-drill holes and fuss with concrete dust.
Since you won't need to worry about locating studs on brick and concrete walls your focus is on having the right screws and a pilot hole drill bit (or several). Don't want to see the screws? You can use screw covers to hide the concrete screw.
Want to make the job easier? Use a pair of cabinet jacks like these FastCap cabinet jacks to hold the upper cabinet in place will drilling the holes.
Frequently Asked Questions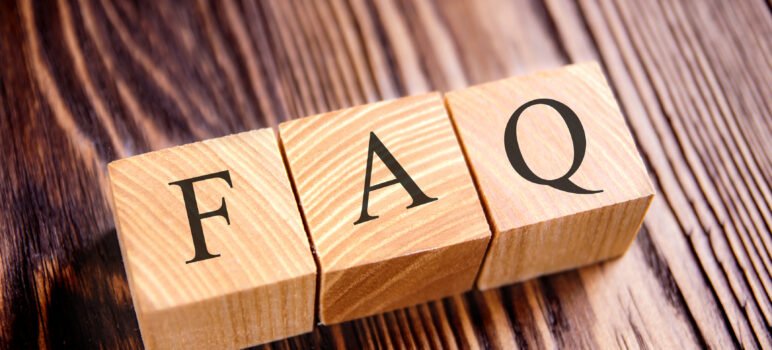 Are kitchen cabinets glued to the wall?
Kitchen cabinets are not glued to the wall. Instead, they use either cabinet hanging rail systems or cabinet screws that firmly connect the wall to the studs or wall structure.
Can I remove cabinets without destroying them?
Almost all cabinets can be carefully removed without damage to the cabinets. Most professionals will start by removing the trim with a small pry bar, then working from open ends start to locate screws holding the cabinets in place and simply remove cabinets one-at-a-time.
Can cabinets fall of the wall?
When improperly installed cabinets can and do fall of the wall. Professionals will use the properly rated screws, screw length and number of screws per cabinet to allow the cabinet to reach its loaded weight rating.
Understanding how your cabinets are attached to the wall is one step of installing cabinet.
For more tips be sure to check out our cabinet installation series.
Cabinet Installation Series
Planning & Tools To Install Cabinets
Guides for Cabinet Installation
Finishing Cabinets With Molding and Hardware
Last update on 2022-12-31 at 11:20 / Images from Amazon
About the Author
Latest Posts
Eric has been a professional woodworker for over thirty years and has worked in small cabinet shops making everything from kitchen cabinets to hand-made furniture. Now working from a home woodworking shop Eric is sharing his passion for woodworking, tool advice and how-to knowledge from his Minnesota-based woodshop.