The best sanders for wood projects depend on your project, budget and amount of time you'll be investing in the project. While sanders can range from a few dollars up to a few thousand dollars, you can easily get started with a couple of the basics. In this article we'll show you tools for beginners to professionals.

If you're new to woodworking or have been at it for years there's always something to learn about sanding.
After sanding cabinets for over two decades I've ran into what I thought were all of the sanders on the market. 
But, as part of this article I found something I hadn't seen before (we'll get to that).
In this guide we'll cover the best sanders for wood projects, including:
Small, one-time projects
Sanders for hardwoods and softwoods
What sanders remove material fast
Sanders to use before finishing
Hand powered sanders
Battery powered sanders for mobility
Sanders professionals use
Top Picks:
Random orbit sander: If you only buy one sander, the battery powered Dewalt 20V MAX is my recommendation. With course 40-grit paper it can grind off wood, then move up to 240-grit to make a polished finish.
Professionals best sander for wood: Festool dominates the top-of-the-line market, and doesn't disappoint with the 576028 Mult-Mode Sander . When connected to a dust collector this sander is glass smooth.
What Makes the Best Sanders for Wood
After decades of use with each tool, here's my list of the best sanders for wood:
1. Best Sander for Wood: Multi-purpose Random orbital sander
DEWALT Random Orbit Sander, 5-Inch (DWE6421K)
3.0 Amp motor that spins the pad at 12,000 OPM
Dust-sealed switch to protect against dust ingestion for longer life
Improved dust collection and interfacing with our vacuum locking system
Innovative one-hand locking system on dust bag
Last update on 2021-01-27 at 07:33 / Affiliate links / Images from Amazon Product Advertising API
With a random orbital sander you'll be able to use course grit sandpaper to remove large amounts of wood. And, then switch to finer (and finer) sanding discs to achieve a finish-ready surface.
A random orbit sander will quickly remove wood with available 24-grit hook-and-loop sanding discs. By use of a 10,000-RPM+ design the sander generates a fast cutting action that will smooth any planed surface quickly.
And to use, simply start with a low-grit sandpaper and move up to at least a 200+ grit for your finish pass.
Tip: Just be careful to not apply heavy pressure to the sander to avoid "swirl" in the finished wood.
2. Best Sander to Remove Wood Fast: Belt sander
TACKLIFE Belt Sander 3×18-Inch with 13Pcs Sanding…
【2 In 1: Bench & Belt Sander】 Provided with two metal screw clamps,…
【13Pcs Sanding Belts】 Come with 6pcs 120 grits and 7pcs 80 grits…
【Power & Variable-Speed Design】5 Amp motor offers great power to the…
【High Performance Dust Collection System】The dust collecting box is…
Last update on 2021-01-27 at 13:00 / Affiliate links / Images from Amazon Product Advertising API
With a belt sander just about any wood surface can be quickly ground smooth. But sometimes too fast, so this sander is used to prepare wood for finish sanding.
With a belt sander I've sanded thousands of wood cabinet door panels flat after they were ran through a planer. While eventually I went to a drum sander, this sander is versatile in sanding everything from face frames, door panels, even fitting cabinets and filler strips to walls.
Due to it's aggressive design a large platen (metal surface between wood and sander) is desired, but a professional 4×21″ is a handful. So for a DIY'er I recommend a 3×21″ that is more affordable and is less strain on your arms.
3. Best Sander to Use Before Applying Finish: Palm sander
DEWALT Palm Sander, 1/4 Sheet (DWE6411K)
2.3 AMP motor sands at 14,000 OPM
Locking dust-port system that allows the user to lock vacuum hose up with…
Reduced overall height of the sander to get the user closer to their work
Separate counterweight for reduced vibration
Last update on 2021-01-27 at 16:29 / Affiliate links / Images from Amazon Product Advertising API
A palm sander is the perfect sander for putting the final polish on wood after a random orbit sander. With fine-grit sandpaper this wood sander will prepare wood for stain.
Chances are you've used this sander in the past, but if not it works on a simple design of using a "quarter" sheet of sandpaper locked in it's clamps. Due to it's  design it's best suited for putting a final pass on wood before applying finish.
4. best sander for large wood projects: Drum Sander
JET JWDS-1632 Drum Sander with Stand (723520K)
MONITORING: Sandsmart control continuously monitors the load on the drum…
OPTIMIZATION: Separate feed and drum motors provide independent control.
OPTIMIZATION: Separate feed and drum motors provide independent control.
EFFICIENCY: Dust hood includes a channel that mirrors the shape of the…
Last update on 2021-01-27 at 15:17 / Affiliate links / Images from Amazon Product Advertising API
A drum sander is needed for the same reason you don't use a circular saw to rip boards to width (right?). And for any serious woodworker this is an investment worth having.
While #4 on this list, it's not because it isn't the best wood sander on the list. Because it is and I've owned two (a 16″ and then upgraded to a 22″) of these sanders. Due to it's wide drum design and aggressive cutting capability it can grind through just about any project, including upper cabinet face frames up to 50″ tall if you opt for a 25″ model.
And this machine hooks right into the dust collector you already have for your table saw.
5. Power Disc Wood Sanders for Edge Sanding
WEN 6502T 4.3-Amp 4 x 36 in. Belt and 6 in. Disc…
Two-in-one sanding machine includes both a 4-by-36 inch belt and a 6-by-6…
Belt tilts anywhere from 0 to 90 degrees
Sturdy cast iron base prevents any heavy vibrations
4.3 Amp motor provides up to 3600 RPM
Last update on 2021-01-27 at 16:29 / Affiliate links / Images from Amazon Product Advertising API
A power disc sander moves this list of best wood sanders into the specialty sanders. For intricate or small sanding tasks a disc sander provides precise control as you hold the wood, not the sander.
If your projects have a number of small pieces or you need to precisely sand the end grain of small sticks then this is a sander for you. Since you won't need to hold the sander you can have precise control over the wood as you sand.
6. Best Sander for Wood Sealer
Sanding Sponge, Auerllcy…
4 different grit includes: 60, 80, 120, 220. Coarse, Medium, Fine and…
Grit printed on the sanding sponge, easy to distinguish and use, no need to…
Washable and reusable sanding block, can be used directly in water.
The sanding sponge using high density sponges as base material, made from…
Last update on 2021-01-27 at 04:04 / Affiliate links / Images from Amazon Product Advertising API
A sponge sander is often overlooked by woodworkers, but it's a versatile sander you'll use throughout your projects. From sanding raised panels to sealer on finish it's a must have.
I have dozens of these on hand for cabinet making projects as they are cheap and I'm always running out. Due to their soft design they work great for getting into heard to reach places and bending to the profile of curved wood.
My favorite use of this sander? Sanding wood sealer before applying the final coats of finish.
7. Block sander for wood (or metal)
Last update on 2021-01-27 at 16:29 / Affiliate links / Images from Amazon Product Advertising API
A block sander is one of the few tools that just hasn't evolved over the years. While chances are you own one, it's invaluable for quickly taking edges off shelving or face frames.
So I turn to this sander every time I'm finish sanding a cabinet with face frames. Why? Well, I don't want to use a pad or orbital sander inside the cabinet and often they don't fit. Or I needlessly wreck a sanding disc tackling a job that this sanding block is honestly faster at.
Buying Guide for the Best Sanders for Wood
As you look at purchasing your next sander you'll want to consider both current use but also future needs.
Choosing Between Cordless and Corded
With the batteries available now you'll be able to choose cordless on a number of sanders. While convenient, there are a few considerations on choosing a cordless wood sander vs. a corded version.
Choose cordless if:
Your budget allows the extra cost
You own the battery line that supports your sander.
Portability of tools is a must
Remember your needs today may not be the same as tomorrow. For example, after completing that first piece of furniture you may keep building. 
So, here's a few tips on what sanders you'll want to consider as upgrades now (vs. replacing later):
No matter your project size, buy a top grade orbital sander now. Because they are cheap enough to be upgraded just buy the best now
Belt sanders are one of the seldom used tools but in two drastic cost categories. For most hobbyists an entry level belt sander is fine. However, if you plan to make cabinets and aren't planning a drum sander than consider a top notch sander from Porter Cable or Makita.
While close to $1500-2000 with a dust collector but a drum sander is a necessity for any larger cabinet or furniture projects or plans. And if you are purchasing one consider spending the extra money now for a 22″ version. Just that extra 6″ gives you so much more versatility for larger cabinet doors.
If your sights are set on a drum sander remember you'll need a dust collector to go with that. And, that's not just a sander need as you'll be able to connect it to your table saw, miter saw station, planer and many other tools.
Lastly, for smaller tools you can still consider a downdraft table like the Grizzly Downdraft Table Kit.
Frequently Asked Questions for the Best Sanders for Wood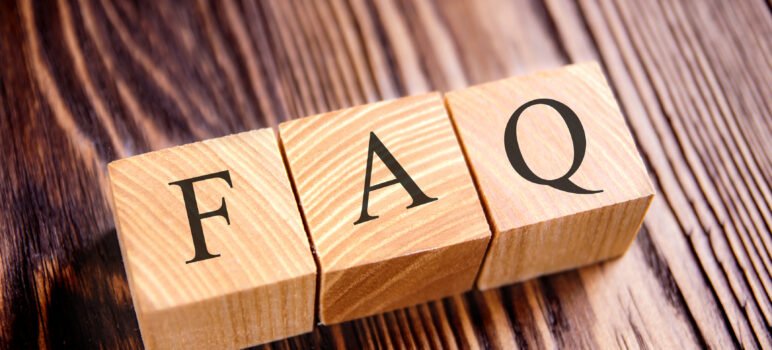 Is an orbital sander good for wood?
An orbital sander is one of my top three recommended sanders due to it's versatility and wide range of grits.
What is the best sander to use for refurnishing furniture?
A combination of an orbital sander and a mouse sander that can reach into 90-degree corners is my preference.
Is an orbital sander better than a sheet sander?
Each sander is good at different tasks, but if I had my choice of one sander I would buy just an orbital sander due to it's wide range of grits it can support.
While the best sanders for wood working might depend on your budget and projects there is always a combination of sanders for your budget. So remember your current and future plans when purchasing and avoid the costly mistake of having to upgrade too soon.