After over a decade with my Makita miter saw I decided it was time to upgrade. And while the decision was mostly around needing a miter saw that would fit on my bench without needing 12-inches of travel behind the fence, I also wanted advanced features like a laser guide and improved accuracy.
So, after hours searching, comparing prices and browsing at the tool stores my choice was easy: the Festool Kapex was hands down the best miter saw not he market.
When looking at a miter saw here are the key features:
Sliding rails for improved cutting capacity
Compound and dual bevels for angle cutting
Blade size is standard at 10″, but 12″ is best for large cuts (eg 6×6 lumber)
Safety features like hold-down clamps
Laser guides for improving cut accuracy
Dust collection to keep the workshop clean
While this saw is twice the price of most others, the features and functionality of it make it the only choice for a professional woodworker.
When you look at Festool tools you need to consider the old adage of "buy once, cry once". While premium priced, the Kapex hasn't disappointed in hands on use:
The laser guides are a bonus for some, but make cutting easier.
The top thumb trigger keeps your hand in a more natural position
Hold down clamping is a breeze with an easy-to-interact with design that improves safety
Dust collection is very good, but as with all saws not perfect.
Noise is average, but the blade brake minimizes extra "spin down" time
After a few months use my only complaints are the button to turn the laser on is hard to access and the dust collection is a bit less than hoped for. Even with a Festool dust extractor attached.
With a bench friendly zero rear clearance design this Makita features many of the Festool key features at a budget friendly price.
In the $500-700 range this Makita fits both your bench and budget. Featuring a 10-inch blade (a 12-inch configuration is available), zero clearance, a tall fence and easy-to-use angle adjustment there's little to not like about this model.
Key features:
Laser guides
12-inch crosscut capability
15 amp motor
Soft start
Dust collection port
See-thru blade guard
Choosing the Right Saw for Your Shop
Budgets are important, and when it comes to woodworking tools there are potentially tens of thousands of dollars in tools to consider.
Which makes matching your projects to your tools important to make sure you can invest in the right dust collectors, pocket hole jigs and the variety of other tools that make up a typical workshop.
So, with that, lets take a look at the best miter saw for YOUR uses.
Best Mitre Saw for First Time Buyers
Tools should be purchased to last a decade.
Or, at least that's my principle as the one constant with tools is you'll always need another one. 
Which for most woodworkers is a constant budget and trade-off issue.
So what should you look for in a first-time miter saw? Well, consider these as the basics:
10″ blades are a must, but 12″ is too big unless you plan to cut off 6×6's
Sliding is required for cutting plywood
Single bevel is fine, but with most sliding saws you'll also get dual bevel
You might be asking if this excludes buying a fixed single bevel miter saw? It does, unless your budget is so tight you can't afford the extra $100 or so for an entry level sliding miter saw.
Never buy a tool and then upgrade it a few years later. You'll lose out on using that lost capital for other tools.
Best to Replace Your Current Saw
If you've used up the life span of your current miter saw or need an upgrade then choosing the next saw will certainly require a bit of research.
And, for upgrades, features are important and include:
Laser aided cutting
Larger cutting capacity
Potentially a 12-inch blade vs. 10-inch
Less weight for jobsite saws
Space saving design without sacrificing on capacity
Powerful motors
And, of course, accuracy for perfect cuts
Unless your passion is fine furniture and Festool is your upgrade tool of choice, then the MAKITA LS1219L SLIDING is a great place to start. First, it has all of the upgrade components you'd consider from a large 12″ blade to 15-inch crosscuts at 90-degress, laser aided cutting and dual dust ports for maximum dust extraction.
High Quality Budget Saws for Infrequent Use
While serious woodworkers use their saw a few weekends a month (at minimum), if your search for a saw is focused on cost then a smaller saw with less capability is justified.
Which, as you may know, requires trimming back on features and looking for:
Single bevel
Non-sliding
10″ blade
But, still a BRAND name
Yes, there are imports to choose from. And, of course, they offer up a $50 or more discount. But, you're trading manufacturing durability that's brand managed for an import gamble.
As you've seen a few times, Metabo covers a solid specturm of miter saw price points and has a single bevel saw with the METABO C10FCH2S that has all the key features at a budget price point.
While most woodworkers are homeowners, not all homeowners are woodworkers. 
Which, of course, requires a miter saw that is suitable for a homeowner and includes the core features for projects from building a bench, creating outdoor furniture or perhaps even a deck build.
So, with that in mind, you'll want a saw like the METABO FSHCT10 LASER that has:
A 10″ blade for cutting most wood
A slide as plywood projects are easier to make with a sliding miter saw
Dual bevel for trim work (it's standard on almost all sliding miter saws)
And most importantly, lightweight since not everyone can heft a 50+ pound saw
Even with top of the line miter saws you'll find the need for accessories that will make your saw more usable, safer and enhance portability.
So, as you're making your decision on a saw, be sure to consider the following miter saw accessories that will enhance your purchase.
As you can see above, a dust collection hood simply fits around the back of your saw like a hood. Since you likely know your miter saw dust can NEVER be caught by the (ineffective) dust collection bag, these hoods work to capture all of the dust.
And, when paired with your dust collection system (there's a hookup at the bottom back of the bag) you'll be able to capture a high volume of that dust.
10 Million Dollar Stick from FastCap
If you're not familiar with FastCap, they produce innovative tools that make woodworking BETTER. From fast setting glue, cabinet screws, cabinet jacks and more their main focus is safety and making your day in the workshop more efficient.
So, as you might have guessed by the name, the 10 Million Dollar Stick is a miter saw safety tool that keeps your million dollar (all 10 of them) away from the saw blade.
For well over a decade I used my Makita miter saw without a miter saw fence system.
But after upgrading my saw to a portable workstation and installing a fence I'll never (ever) NOT having a miter saw fence because they:
Allow for quick left and right stops using the t-track
Use an integrated ruler for 1/32″ precision
Speed up multiple cuts
Improve accuracy
While these systems require a bit of setup and build (it's woodworking, though, right?) you'll never regret the decision to install a fence later.
Dewalt DWX726 Miter Saw Stand
After unboxing most miter saws you'll find that they aren't small.
In fact, most miter saws take up a good 24″ x 24″ of benchtop space and need 8-10′ of free space to either the left or right of the blade. And, for portability to job sites, you'll face the 30-50 pounds (on average) weight of this unwieldly tool to be a bit much.
So, a lot of woodworkers choose to mount their miter saw to a stand that's on wheels. And by doing so can fold up their saw (by bolting it to the stand, of course) for both storage and transport.
Frequently Asked Questions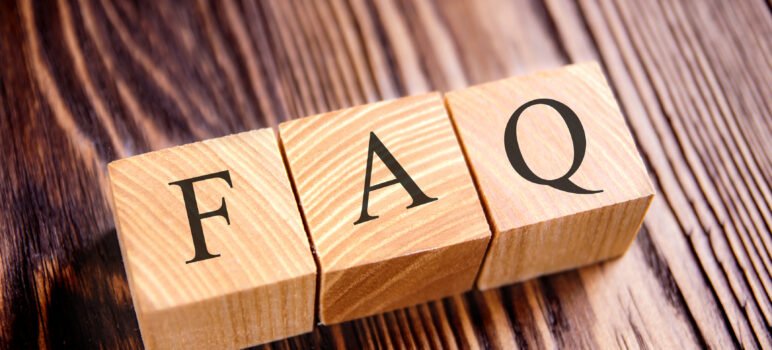 What size miter saw blade is best?
For most woodworkers a 10″ blade is more than sufficient in a miter saw. However, if your jobs include cutting 6×6 lumber, ,you need that extra bit of reach for crosscuts, or you just want the biggest miter saw on the market then consider a 12″. Generally, anything smaller than 10″ is not recommended unless it's a portable miter saw.
How much does a miter saw cost?
Miter saws generally cost between $150 for an entry level unit up to $1700 for a high quality, precision unit for professionals.
How do I control dust on my miter saw?
The best way to control the dust generated by a miter saw is to use a dust hood that is connected to your dust collection system. By doing so, the dust that is normally exhausted into the air is caught and pulled into the dust hood and chute.
Is a sliding miter saw really worth it?
For most woodworkers you'll find the need to crosscut plywood or larger boards is a mainstay of your miter saws job. And, for that reason, you'll want a sliding miter saw that can make larger cuts than a fixed version.
While choosing the best miter saw for your workshop requires a bit of research it will pay off in the end when you're setup and the saw has the features and capacity for all of your jobs.
About the Author
Latest Posts
Eric has been a professional woodworker for over thirty years and has worked in small cabinet shops making everything from kitchen cabinets to hand-made furniture. Now working from a home woodworking shop Eric is sharing his passion for woodworking, tool advice and how-to knowledge from his Minnesota-based woodshop.