With the retirement of the radial arm saw the miter saw has become the central cutting station of any woodworkers shop. But there isn't just one type of miter saw as blade sizes, angle cutting options and other features require some research before buying. In this article learn what the best miter saw is for small and large workshops.
While there are dozens of miter saws on the market, not all are built to last. And with the brand names competing with dozens of direct imports finding the best saw for long term durability with great cut quality is hard. 
So, when choosing which miter saw is best for you, it's important to consider:
Sliding miter saws are the best place to start for cut capacity
Compound and dual bevel miter saws are needed for trim
Blade size is standard at 10″, but 12″ is best for large cuts (eg 6×6 lumber)
Safety features like hold-down clamps
And lastly, dust control solutions
| Saw | Product Desc. | Shop |
| --- | --- | --- |
| | BEST OVERALL: Makita LS0815F sliding miter saw is a top brand, features and durability | CHECK PRICE |
| | BUDGET PICK: Metabo C10FGCS has all the basic features in a brand name (formerly Hitachi) | CHECK PRICE |
| | UPGRADE OPTION: Makita LS1219L is a professional-grade option for serious woodworkers | CHECK PRICE |
| | CORDLESS FREEDOM: Cut the cord with the Dewalt 20V miter saw | CHECK PRICE |
| No products found. | CONTRACTOR CHOICE: The Dewalt DWS779 has a massive 12″ blade and capacity for construction work | No products found. |
Like any tool, it's best to understand all the possible features of a miter saw first.
While not all features are required, knowing which are available will let you grow into or maximize the use of the saw.
So when it comes to miter saws, here's the top features to consider:
Blade size
Single vs. dual bevel
Fixed vs. sliding blade
Positive stops
Fixed vs. sliding fences
Maximum cut capacity
Bevel and angle cut range (over 45-degrees)
Weight of the machine
Integrated workpiece clamps
Laser markers and other features
Now, as you know, the best miter saws will pack all of the features we just took a look at into one saw. But the tough part is separating out what you need for your projects versus what you won't.
With that in mind, and to help you pick the right saw, let's take a look at the different types of miter saws:
1. Basic Single Bevel Miter Saw
If your search for the best miter saw is purely for an entry level saw that will cut 2×4's by the hundreds then a single bevel saw is a great place to start.
This type of miter saw typically features:
A standard 10″ blade
Dust bag
Positive stops to hold the saw at common angles such as 22.5 or 45-degrees
Ability to cut from 0-47 degrees
However, this saw has a big limitation if you plan to do any trim work: it won't cut crown molding without a trim jig.
2. Fixed Dual Bevel Miter Saw
While similar in all features to a basic miter saw, the dual bevel allows for both left and right compound cuts. Which, if you plan on crown molding installation of any kind, will be a needed feature. 
But, this saw is less popular.
Why? Well, with a fixed blade a dual bevel is great for its compactness (less weight, no slides in the way). But, at around $100 more than a standard single bevel its price point nears the entry point of sliding compound miter saws.
Which are up next and offer up a deeper cut for larger projects.
3. Sliding Compound Miter Saw
Shown: No products found.
A sliding compound miter saw is arguably the most popular miter saw on the market.
And for good reason. 
With blades ranging from 8 to 12″, huge cutting capacities and all of the features imaginable packed into one saw there just isn't a more feature-rich miter saw than this. 
This type of miter saw almost always features:
Cutting capacity of at least 12″
Dual bevels
Numerous positive stops for locking in angles
Ball bearing slides
Adjustable fences with workpiece clamps
And, the top of the line units will feature sliding fences, laser markers and enhanced dust control
While surprising to some, most saws are now available cordless. And that includes cordless table saws that can power thru dozens of sheets of plywood.
With the most popular miter saws featuring dual bevels and mounted to a slide, you'll find a good selection of smaller-bladed cordless miter saws that feature all of the capability of a larger corded version. But with two key features: ability to work off the power grid, and often weighing up to 25 pounds less than their corded equivalent.
So what's the tradeoff? Consistent power for large jobs and a smaller blade size.
5. Zero Rear Clearance Miter Saw
As you've probably experienced or can guess, a sliding miter saw has a huge disadvantage: it takes up a lot of space.
Because the slides on most miter saws are 6-10″ they require room behind the fence. Which, in a small shop, creates a space dilemma as you need the cutting capacity but don't need a 24″+ deep miter saw jutting into your walkway.
Bosch solves this with a unique articulating head that unfolds versus slides
Meanwhile Makita uses a  slide-over-fence design that allows for a deep cut but limits the space required behind the saw
The bottom line? If you have the budget and need a compact saw this type of miter saw is worth considering.
For making cuts on small pieces of wood there is a miter saw that solves one of the biggest problems with miter saws: the blade is large, dangerous and it is almost impossible to cut small pieces without ripping and tearing.
Which makes the mini miter saw a unique addition to almost any woodworking shop. And, for builders of small projects and hobbyists an inexpensive solution and alternative to the full size miter saw.
Trouble finding the right miter saw and accessories? Check out Woodcraft for a great selection. And, for some tools, they offer up a regular 10% discount for new buyers.
While a chop saw and a miter saw share the same form, these saws difer greatly in use:
Chop saws specialize in cutting metal while miter saws are usually for wood (but can cut metal with a special blade)
Miter saws can cut angles while chop saws are for straight cuts
Chop saws use abrasive blades while miter saws use metal blades with steel or carbide teeth
So, for purposes of this article we'll stick to use of miter saw terminology and review.
Choosing the Best Miter Saw for Your Shop
Budgets are important, and when it comes to woodworking tools there are potentially tens of thousands of dollars in tools to consider.
Which makes matching your projects to your tools important to make sure you can invest in the right dust collectors, pocket hole jigs and the variety of other tools that make up a typical workshop.
So, with that, lets take a look at the best miter saw for YOUR uses.
Best Miter Saw for First Time Buyers
Tools should be purchased to last a decade.
Or, at least that's my principle as the one constant with tools is you'll always need another one. 
Which for most woodworkers is a constant budget and trade-off issue.
So what should you look for in a first-time miter saw? Well, consider these as the basics:
10″ blades are a must, but 12″ is too big unless you plan to cut off 6×6's
Sliding is required for cutting plywood
Single bevel is fine, but with most sliding saws you'll also get dual bevel
You might be asking if this excludes buying a fixed single bevel miter saw? It does, unless your budget is so tight you can't afford the extra $100 or so for an entry level sliding miter saw.
Never buy a tool and then upgrade it a few years later. You'll lose out on using that lost capital for other tools.
Editor's Pick: MAKITA LS0815F SLIDING is a decades old design that is similar to the saw I've used to build multiple kitchens. Featuring a portable-friendly weight just over 30 pounds, positive stops, wide angles and a huge cutting capacity this 10″ saw will handle just about any woodworking job.
Best Small Workshops: METABO HPT-10 ZERO CLEARANCE is a bench-friendly saw that doesn't require space behind the rear of the unit for sliding. And, best of all, still maintains a 12-inch plus cutting depth.
Cordless Choice: DEWALT 20V DCS361B is a compact, cordless solution with 8″ of crosscut capacity that will cut up to a 2×8. And for jobsites without power, portability to a cabin or anywhere off the power grid will work with the full line of Dewalt 20V MAX batteries.
Best Miter Saw to Replace Your Current Saw
If you've used up the life span of your current miter saw or need an upgrade then choosing the next saw will certainly require a bit of research.
And, for upgrades, features are important and include:
Laser aided cutting
Larger cutting capacity
Potentially a 12-inch blade vs. 10-inch
Less weight for jobsite saws
Space saving design without sacrificing on capacity
Powerful motors
And, of course, accuracy for perfect cuts
Unless your passion is fine furniture and Festool is your upgrade tool of choice, then the MAKITA LS1219L SLIDING is a great place to start. First, it has all of the upgrade components you'd consider from a large 12″ blade to 15-inch crosscuts at 90-degress, laser aided cutting and dual dust ports for maximum dust extraction.
High Quality Budget Miter Saws for Infrequent Use
While serious woodworkers use their saw a few weekends a month (at minimum), if your search for a saw is focused on cost then a smaller saw with less capability is justified.
Which, as you may know, requires trimming back on features and looking for:
Single bevel
Non-sliding
10″ blade
But, still a BRAND name
Yes, there are imports to choose from. And, of course, they offer up a $50 or more discount. But, you're trading manufacturing durability that's brand managed for an import gamble.
As you've seen a few times, Metabo covers a solid specturm of miter saw price points and has a single bevel saw with the METABO C10FCH2S that has all the key features at a budget price point.
While most woodworkers are homeowners, not all homeowners are woodworkers. 
Which, of course, requires a miter saw that is suitable for a homeowner and includes the core features for projects from building a bench, creating outdoor furniture or perhaps even a deck build.
So, with that in mind, you'll want a saw like the METABO FSHCT10 LASER that has:
A 10″ blade for cutting most wood
A slide as plywood projects are easier to make with a sliding miter saw
Dual bevel for trim work (it's standard on almost all sliding miter saws)
And most importantly, lightweight since not everyone can heft a 50+ pound saw
Even with top of the line miter saws you'll find the need for accessories that will make your saw more usable, safer and enhance portability.
So, as you're making your decision on a saw, be sure to consider the following miter saw accessories that will enhance your purchase.
As you can see above, a dust collection hood simply fits around the back of your saw like a hood. Since you likely know your miter saw dust can NEVER be caught by the (ineffective) dust collection bag, these hoods work to capture all of the dust.
And, when paired with your dust collection system (there's a hookup at the bottom back of the bag) you'll be able to capture a high volume of that dust.
If you're not familiar with FastCap, they produce innovative tools that make woodworking BETTER. From fast setting glue, cabinet screws, cabinet jacks and more their main focus is safety and making your day in the workshop more efficient.
So, as you might have guessed by the name, the 10 Million Dollar Stick is a miter saw safety tool that keeps your million dollar (all 10 of them) away from the saw blade.
For well over a decade I used my Makita miter saw without a miter saw fence system.
But after upgrading my saw to a portable workstation and installing a fence I'll never (ever) NOT having a miter saw fence because they:
Allow for quick left and right stops using the t-track
Use an integrated ruler for 1/32″ precision
Speed up multiple cuts
Improve accuracy
While these systems require a bit of setup and build (it's woodworking, though, right?) you'll never regret the decision to install a fence later.
After unboxing most miter saws you'll find that they aren't small.
In fact, most miter saws take up a good 24″ x 24″ of benchtop space and need 8-10′ of free space to either the left or right of the blade. And, for portability to job sites, you'll face the 30-50 pounds (on average) weight of this unwieldly tool to be a bit much.
So, a lot of woodworkers choose to mount their miter saw to a stand that's on wheels. And by doing so can fold up their saw (by bolting it to the stand, of course) for both storage and transport.
Frequently Asked Questions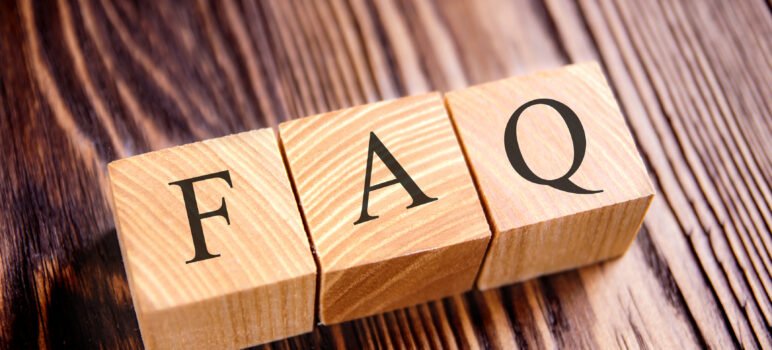 What size miter saw blade is best?
For most woodworkers a 10″ blade is more than sufficient in a miter saw. However, if your jobs include cutting 6×6 lumber, ,you need that extra bit of reach for crosscuts, or you just want the biggest miter saw on the market then consider a 12″. Generally, anything smaller than 10″ is not recommended unless it's a portable miter saw.
How much does a miter saw cost?
Miter saws generally cost between $150 for an entry level unit up to $1000 for a high quality, precision unit for professionals.
How do I control dust on my miter saw?
The best way to control the dust generated by a miter saw is to use a dust hood that is connected to your dust collection system. By doing so, the dust that is normally exhausted into the air is caught and pulled into the dust hood and chute.
Is a sliding miter saw really worth it?
For most woodworkers you'll find the need to crosscut plywood or larger boards is a mainstay of your miter saws job. And, for that reason, you'll want a sliding miter saw that can make larger cuts than a fixed version.
While choosing the best miter saw for your workshop requires a bit of research it will pay off in the end when you're setup and the saw has the features and capacity for all of your jobs.
Sale
Bestseller No. 1
Bestseller No. 2
Bestseller No. 3
Sale
Bestseller No. 4
Bestseller No. 5
Last update on 2022-06-28 at 11:33 / Images from Amazon