If you haven't installed cabinets before you probably don't know the benefits of a cabinet jack and claw. While ominous sounding, a cabinet claw is a bi-directional clamp for gripping face frames. And a cabinet jack is a tool to hold upper cabinets in place so the installers hands are free.
As you can guess, combining these tools gives you a way to suspend cabinets in place, clamp them and then install the cabinet screws. And without these tools you'll be lifting the cabinets and holding them in place manually.
Warning
Not comfortable installing cabinets? Hire a professional if this project is out of your skill range. Lifting and screwing cabinets may cause harm or damage (see our disclaimers).
How to Use a Cabinet Jack and Claw
Steps to Use a Cabinet Jack and Claw
Here's ten easy steps to using a cabinet jack and claw:
Lift the upper cabinet in place
Place the cabinet jack under the cabinet
Clamp the cabinet claw over the face frames
Loosely tighten the cabinet claw in both directions (I recommend clamps at the top and bottom of most upper cabinets)
Making sure the bottoms of the upper cabinets align, firmly clamp the "front to back" adjustment screw
Tighten the side to side adjustment screw
Drill a pilot hole between the face frames using the cabinet claw guide bushing
Insert face frame screws
Screw the newly placed cabinet to the wall using composite shims as needed
Remove the cabinet jack and claw
Purchasing Guide for a Cabinet Jack and Claw
First, while they seem like a  pair, these tools are not sold together.
So you'll first need to decide what the best cabinet jack is for your installation approach. And then second you'll need to decide on a Pony or Bessey cabinet claw. For most, the decision will come down to price and the Pony generally comes in cheapest with similar features.
For most installations, I'd recommend the FastCap UpperHand and Pony Cabinet Claw. Both are solid tools and readily available at a low overall price.
Features of a Cabinet Claw
Pony 8510BP Cabinet Claw, 2-Pack
The Cabinet Claw Is An Unique Tool Which Combines The Multiple Steps Of…
Clamp Specifications: Works On Stiles From 1-1/2 Inch To 2 Inch; Jaw Width:…
Easy Use To Install And Highly Durable. Protective Pads Protect Cabinets…
Face Frame Stiles Can Be Tightened, Aligned, Pre-Drilled And Fastened While…
Last update on 2022-12-06 at 02:02 / Images from Amazon
Since this may not be a clamp you've used before, let's take a look at the key features of the cabinet claw.
Cabinet claw features:
Bi-directional clamps to flush face frames front-to-back and firmly clamp frames side-to-side
Padded surfaces to avoid marring cabinets
Drill bushing to enable drilling straight (90-degree) holes through 2″ of hardwood.
That's a lot of features built into a clamp. Especially since most clamps just grab two pieces of wood in one direction.
Features of a Cabinet Jack
Last update on 2022-12-06 at 00:32 / Images from Amazon
Unless you've installed a kitchen it's unlikely you've used a cabinet jack. But it's pretty simple to use, fortunately.
Cabinet jack features:
Available in lengths from 12″ to 144″ (typically in distinct jacks 12-24″, 27-60″, and 60-144″)
Quick adjustment lever to adjust to bottom of cabinet
Fine adjustment to position cabinet with positive locking force
Quick release
Large, gripping pads
As a cabinet installation it really does act like a third hand – partly why the FastCap UpperHand is my recommendation.
While I like to install the upper cabinets first you can choose to do base first and there is a jack for either method.
Frequently Asked Questions - Cabinet Jack and Claws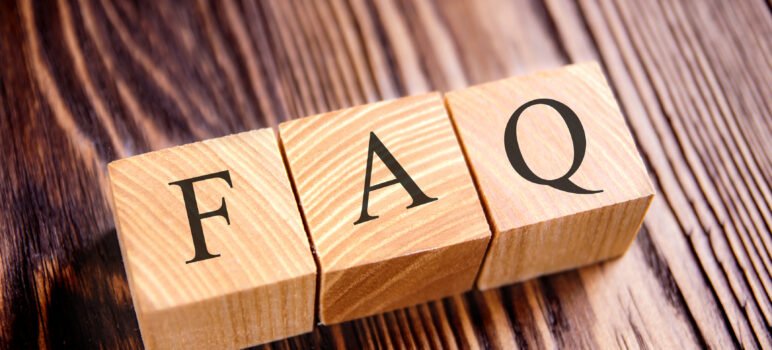 Can I buy a jack and claw together?​
I haven't seen these available together. And since Pony (or Bessey) and FastCap offer great individual products at a reasonable price I would recommend starting there.
What else can I use a cabinet claw for?​
The honest answer is not much. Because this is a purpose-built tool designed to clamp face frames together it's not useful for too many other tasks.
What else can I use a cabinet jack for?​
While a cabinet claw is single purpose, a cabinet jack can be re-used for many other tasks. For instance, almost all jacks with 60-64″ reach will fit in compact trucks and jacks over 64″ should work in most full size trucks to hold cargo in place. And I've even heard of uses for installing microwaves and other appliances.
While the combination of a cabinet jack and claw sounds odd, for a first-time cabinet installation it is one of those must-have combinations.
Recommended Additional Reading
Cabinet Installation Series
Planning & Tools To Install Cabinets
Guides for Cabinet Installation
Finishing Cabinets With Molding and Hardware
About the Author
Latest Posts
Eric has been a professional woodworker for over thirty years and has worked in small cabinet shops making everything from kitchen cabinets to hand-made furniture. Now working from a home woodworking shop Eric is sharing his passion for woodworking, tool advice and how-to knowledge from his Minnesota-based woodshop.