Makita vs. Dewalt. Milwaukee vs. Festool. Woodworkers are used to comparing tool brands to decide what their next tools should be. But what most woodworkers miss is the unique tool brands that make woodworking faster, easier and improve quality.
For example, FastCap has a glue bottle that takes the hard squeeze out of that Titebond bottle your stressed hand is used to gripping.
Or, Powertec has a huge line of high quality tools at a much discounted price vs. large (marketing heavy) brands. 
Learn what tool brands you should be shopping in this article.
Top Picks:
1. Kreg Tools - The "Blue Brand"
Starting with simple cabinetry joints, Kreg has grown since 1989 to be one of the top brands in woodworking tools.
With a careful eye to keeping products affordable for, well, home woodworkers to professionals they always have a jig or solution in budget. 
And while they specialize in hand tools in their infamous blue color they have recenly started venturing into power tools.
Top Tools From Kreg Tools
Pocket hole jigs: Kreg started and first filed a patent on the pocket hole craze so it's only fair to make this the first on the list.
Drawer slide jigs: for making sure your expensive drawer slides are perfectly installed the first time.
Adaptive cutting system: similar to a track saw, this power tool solution is portable, quickly clamps and adjusts for reducing plywood sheets to size.
Plans: with integrating their products in mind, Kreg offers up plans for building a variety of projects. Including your next bench.
With the company built around this jig its only fair to make it a highlight.
And for many woodworkers this jig has launched them into every project from cabinetmaking to furniture. Since a pocket hole jig is fast, easy to use and affordable it is a must for every workbench.
Founded in 1997 by a cabinetmaker turned inventor, FastCap is aptly named after the stickers the founder invented to cover screw heads in cabinets.
From there the company has exploded and continues to innovate through ideas from, well, woodworkers.
Unique Tools From FastCap
Cabinet jacks: to hold upper cabinets in place during installation.
Glue bottle: GlueBot that doesn't drip and can apply glue in both a horizontal and vertical position. Yep – vertical.
Track saws: rip guide that pairs with your track saw system to quickly setup measurements on both sides of your track.
Organization: Kaizen foam that can be custom fit to storage drawers to make a perfectly organized shell for your tools. 
Safety tools: like the innovative $10 million dollar stick for holding wood pieces on the miter saw
Adhesives: CA glue with activator for filling micro craks to large dents.
Every woodworker could use a better glue bottle. With the standard Titebond bottle you can only glue horizontally and drips are inevitable. 
The GluBot fixes that. With a couple of  sizes and a unique design that allows even vertical gluing it's a solution any woodworker can appreciate.
In business for almost a century, General Tools is an old name.
But, they are not commonly seen on big box shelves. Which makes their tools something woodworkers see online or through word of mouth.
Featuring over 1,000 tools they offer a wide selection of both common tools AND unique woodworking tools. 
Their #1 niche? Integrating Bluetooth and digital into everyday woodworking tools.
Unique Woodworking Tools From General Tools
Dovetail jig: while a professional dovetail jig is an expensive option, General Tools has a simple solution that even new woodworkers will find easy to use.
Pocket hole jig: competing with Kreg is tough on pocket hole jigs. But General Tools has a portable, all-in-one budget friendly pocket hole jig.
Bluetooth angle finder: that lets you calculate angles on an app and send to the tool.
Crown jig: anyone who has installed trim and crown molding knows that crown is hard to cut. But not with the General Tools crown jig.
Our Pick: Pinless Moisture Meter
Choosing hardwoods is hard enough.
Stop guessing what the moisture content is if you're purchasing from a 3rd party who "says" the wood has been kiln dried and stored in a controlled environment.
With a pinless moisture meter that costs about the same as one board you'll be confident in your purchase.
4. Powertec Woodworking Solutions
This rapidly growing woodworking tool supplier offers up everything from high quality connectors for dust collectors to router jigs and budget friendly track saw guides.
With top brands charging more for their accessories, Powertec has stepped in and offers alternative solutions at a fraction of the price.
Woodworking Tools From Powertec
Ratcheting table clamp: that quickly adjusts to any material thickness and holds workpieces firm. Including miter tracks for various brands of track saws.
T-track hold-downs: with woodworkers accessorizing their workbenches with t-tracks, Powertec has quickly adapted and offers a host of clamping solutions.
Abrasive cleaning stick: every woodworker needs one to avoid needlessly replacing sandpaper.
Workbench casters: that lift and mobilize a workbench and firmly set it back down again.
Dust collection parts: for turning a maze of hose into a well-organized dust collection system.
Our Pick: Powertec Ratcheting Table Clamp
Compatible with many track saw guides, including Powertec's of course, this innovative clamp will quickly secure your workpieces. 
When woodworkers think of precision tools they start with Woodpeckers.
While a first reaction from woodworkers is WHOA! that's a bit expensive, like other top brands (Festool) you get what you pay for. 
Making a precision end-grain cutting board and need precision layouts? A Woodpeckers precision gauge will pay for itself after avoiding a few crooked cuts.
Precision Tools From Woodpeckers
Miter fences: while there are DIY kits, a Woodpeckers miter stop system is the most accurate and all-in-one kit available.
Jigs and more jigs: from coping sled jigs, dovetail jigs to router jigs and more Woodpeckers has a complete line of jigs.
Clampzilla: for a perfectly flat glue-up this 4-dimension clamp will keep your panel as flat as the boards you put in it.
Corner planes: while the traditional plane is dead for many woodworkers, a fast corner edge is a precision alternative to the sander or router.
Our Pick: Woodpeckers Precision Square
When woodworkers gain enough experience to start collecting precision tools they turn to Woodpeckers. And for everything from finding the center of boards to marking precision cut lines this square is the go-to for accuracy.
6. Festool - The "Pros Brand"
As another tool brand that is almost a century old with a 1925 start, Festool is widely known as the premier woodworking tool brand. From patented solutions like the DOMINO for making loose tenon joints to coveted saws and sanders they are the brand professionals prefer.
While they started innovations with chainsaws their lineup of tools now covers just about every power tool a woodworker would need.
Top Tools From The Festool Brand
DOMINO joiner: with articles written on alternatives to this unique joint, most woodworkers that see the DOMINO want one.
Routers: Festool features a router of almost any shape and size for free-hand to router table work.
Sanders: With legendary vibration-free performance the Festool solutions are premium priced. But premium performance.
Track saws: Top of the line cutting and chip-out reduction makes their track saws a premium solution. 
While biscuit joiners, doweling jigs and pocket hole joinery are three ways to join wood the DOMINO offers a twist on one of the oldest and most durable woodworking joints: the mortise and tenon.
With a unique plunge and rotate action the DOMINO will cut an on oblong loose tenon that offers a square shoulder to hold pieces during glue-ups. And features top strength as well. 
7. SawStop - An Innovator in Table Saw Safety
With over 100,000 saws shipped and countless fingers saved SawStop started in 1999 with a mission to revolutionize table saw safety.
And table saws are dangerous enough that there up to 10 amputations A DAY in just the USA. So with a company built around table saws, and a patent on their unique technology, woodworkers of any skill should be protecting their #1 asset.
The SawStop system works through an electrical sensor that detects a change in current when skin contacts the blade. Once detected, a brake is instantly deployed that stops the blade and pulls it below the surface of the saw.
Unlike other saws where the blade keeps running not knowing its cutting wood…or you.
SawStop Contractor Table Saw
Suitable for most home workshops, this saw is a jump in price from a standard contractor saw. But, compared to medical bills and life changing amputations, well worth the extra investment to protect your hands.
8. Leigh Woodworking Jigs
Started in 1980 after the founder needed a better solution for dovetails, Leigh has grown to be the top-of-line choice for dovetail joinery.
In fact, their jigs cover every size and type of dovetail possible. Well, with the exception of what can be hand-cut with a marking gauge and Japanese saw.
Leigh Brand Dovetail Jigs
When a company invests heavily in just one solution you know it has to be good. And with Leigh their dovetail, box joint and other similar jigs are both innovative and premium quality. 
Other standard dovetail jigs work fine for most woodworkers.
But when a maker moves from simple to advanced the tools have to keep up. Which makes these Leigh jigs popular:
D4R Pro – capable of just about any style of dovetail.
Super 12″ – with almost the capability of the D4R
Super 18″
Super 24″ – for large drawers and furniture
RTJ400 – for router tables
B975 – box joint jig
Leigh Router Table Dovetail Jig
There are a lot of dovetail jigs on the market.
But there are very few router table dovetail jigs. And with most woodworkers having premium router table routers and top of the line router tables why not have a dovetail jig to match?
For over 20 years JessEm has been making routers happy in router tables.
Or is that router table users happy that they aren't having to reach under the table to adjust their router?
Either way, JessEm is known within woodworking circles for their router lifts and router tables. Which for most serious woodworking shops is in the top five woodworking purchases alongside the miter saw, table saw, drum sander and dust collector.
JessEm Router Tables and Supplies
While JessEm specializes in world class router table lifts, they also offer a few other woodworking tools:
Doweling Jigs
Router Plates
Marking Gauges
Miter Jig Slides
Table Saw Stock Guides 
Our Pick: JessEm Stock Guides
For woodworkers in the market for a router lift there are plenty of ways to find one.
But for unique tools, JessEm offers up one of the best stock guides that will help keep your fingers safe. And, for those SawStop owners, help prevent an expensive blade and brake replacement.
Frequently Asked Questions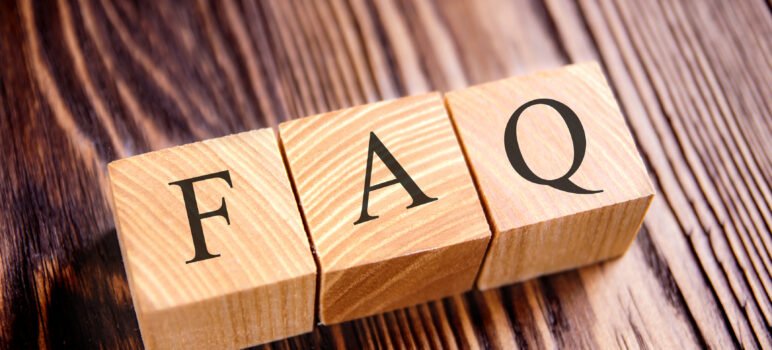 What is the most popular brand of tool?
While you could start with Dewalt as one of the most popular brands of tools the answer depends on the trade. While mechanics would perhaps say Snap-on, a woodworker may say Kreg and a welder could choose Lincoln. But at the end of the day brands of tools are deceptive as most brands are owned by a much larger conglomerate that, well, "brands" colors and styles of tools. Its best to research your tools by need, then decide what brand is best for you.
What power tool brands are popular for woodworking?
Some of the most common power tool brands in woodworking are Dewalt, Makita, Festool, Grizzly and Jet. While there are many more that have niche tool selections these four manufacturers are known for high quality tools that cover everything from cordless tools to high end table saws.
What tool brand is best for jigs?
Kreg Tools defined the market for woodworking jigs back in the late 1980's and has been building and innovating with jigs every since. If they don't have the jig you're looking for, Porter Cable, Woodpeckers or General Tools are other suppliers to check out.
About the Author
Latest Posts
Eric has been a professional woodworker for over thirty years and has worked in small cabinet shops making everything from kitchen cabinets to hand-made furniture. Now working from a home woodworking shop Eric is sharing his passion for woodworking, tool advice and how-to knowledge from his Minnesota-based woodshop.