For small workshops a workbench on wheels is a must to allow moving your working surface around while in use. And then storing it against a wall when not being used.
And while these benches are popular with woodworkers, many homeowners are looking for a mobile bench for anything from mechanical work to metal and welding projects. 
In this guide we'll cover:
Manufactured options from simple designs to 9-drawer tool chests
Design considerations when building a mobile workbench
Caster choices, sizes and features
Bolt-on kits for existing workbenches
Read more:
Workbench on Wheels: Build or Buy?
Most woodworkers will build their workbench. But for some the balance of cost, time and skill to produce a quality bench makes buying a bench best.
When Building a Movable Workbench is Best
If your passion is woodworking and you have the basic tools then building your own bench will allow you to:
Pick your own dimensions
Adjust the workbench height to your height preference
Customize the drawers and storage areas
And most importantly have the satisfaction that you built it
Power tools you'll need include:
And lastly, expect to spend anywhere from $200-500 (or more) as you'll need to use high quality casters and wood for the bench frame and top.
Buying a Workbench With Wheels
Choosing a manufactured product is sometimes the best choice as they offer features like adjustable legs and wood tops you might not be able to build yourself.
So what should you look for in a manufactured workbench? 
Well, consider the following:
Size of the casters (bigger is better)
Weight capacity
Adjustable legs
Drawers vs.  open design
Surface material
Dimensions
And lastly, ease of assembly
Types of Manufactured Mobile Workbenches
Choosing a workbench with wheels will come down to what your project and storage demands will be. And fortunately there are a variety of options available that support most uses.
1. Heavy Duty Workbench With Large Casters
For small shops that need a heavy duty bench for woodworking or other garage projects you'll want to look at weight capacity as an indicator for build quality.
And a bench like this, with 2200-pounds of capacity, checks the box on:
Large casters
1″ thick bamboo top
Height adjustable from 27.5 to 39″ inches
Oversized drawer for tool storage
Overhang for using a vise
2. Mobile Tool Chest on Wheels
For smaller areas or as an add-on to a larger workbench a compact 36-inch cart with drawers is worth considering. As many garage projects require a surface for collecting parts, wood pieces while thickness planing or just a place to set a miter saw this size tool box on wheels is a great pick-up.
3. Metal Utility Cart on Wheels
While a wood top is great for woodworking and hobby projects, it doesn't stand up to garage activity like welding. 
And that's where a utility cart with a heavy duty metal top with holes for clamping is a mobile bench welders will prefer. However, since the top has holes you won't find features like drawers that could pose fire hazards.
4. Plastic Mobile Utility Cart
Since some projects are best done on an easy-to-clean surface a plastic workbench on wheels is a great option for dirty mechanical jobs. 
Which makes  a plastic utility cart with a drip-saving ledge and easy-clean surface worth looking at.
The cons? Well, the weight capacity will be much reduced and features like locking casters are harder to find.
5. All Purpose Stainless Workbench on Wheels
While a great option for a garage workbench, a stainless construction is also popular in everything from a kitchen to warehouse use.
Why spend extra for a stainless top? Well, most businesses are regulated to have stainless for food sanitation. But if you are using it at home that same cleanliness and smooth metal top means you'll have a clean working surface.
And, for size options, these can usually be found from 12″ x 24″ up to 24″ x 72″.  But be sure to look for locking casters, like shown above, as the size increases.
7. Basic Workbench on Casters
Don't need all of the storage and just need a wood top with casters?
Then purchasing one or two adjustable top workbenches will be an instant upgrade to your work area. And for extra length or depth you'll be able to fill up a wall with room for under-bench storage.
Building a Mobile Workbench on Wheels
While it might be a surprise to many, most workbenches with a sturdy construction and wood legs can be mobilized with a simple bolt-on.
Or, if your skills, tools and time allow you can custom build a workbench that offers just the right amount of storage, drawers and room for add-ons like wood vises.
When building a workbench on wheels you'll want to:
Sketch up a design first with attention to shelving, drawers and even doors
Buy the casters first as they set the height of your bench
Decide on a cabinet-frame or timber-frame design
Assemble with high quality joints and weight capacity in mind
Apply a protecting finish for durability
Add vises, hardware and even t-tracks for clamping
Mobile Workbenches Start With the Right Casters
Whether you've been woodworking a long time or are just learning how to woodwork benches are a project most only make 2-3 times in their life.
Which makes designing your bench before you start a must, including:
Types of casters and height
Design of the cabinet and weight considerations
Drawers and shelving
Type of wood and plywood
Accessory tools
Top overhang
A Mobile Workbench on Wheels Starts With the Right Casters
If you have purchased casters before you know they are EXPENSIVE. And while that makes it tempting to simply buy what's cheapest that seldom is best in the long run.
Considerations with casters:
Metal casters will last for decades without collapsing
Cheap, plastic casters can flatten and not roll over time
Larger casters will move a workbench over dust and uneven surfaces better
Small casters are harder to roll
Cabinet Frame or Timber Frame Design?
As you probably know, the base of the bench will take all of the weight. 
But since a mobile bench introduces torque and twisting a standard bench won't undergo, the design requires a base frame that can:
Support the weight of the casters on the corners
Allow for a sturdy construction of the bench sides
Support the required drawers and shelving
By designing carefully most woodworkers will ensure the casters are connected by a sturdy frame that connects the four wheels and supports rigid weight vertically.
Adding Heavy Duty Drawers Is a Must
There is no sense creating a large workbench that can offer storage without including at least a drawer or two.
And while they can be challenging to make, you don't necessarily need to go all-out and build fancy dovetail drawers. Most drawers, when assembled properly, can be built using half-lap joints that are an age-old solution to easy to make drawers.
A Workbench on Wheels Requires Heavy Duty Joints
One of the oldest woodworking joints is the classic mortise and tenon. 
Why? Well, it by interconnecting the grain of wood with the right wood glue woodworkers achieve a joint that offers dimensional stability in many directions.
All of which to stay: spend a bit of time on the design and if you are have time learn how to cut mortise and tenons. They are a valuable type of joint not just for your workench.
Spend Time Building a High Quality Bench Surface
Over the years a workbench will incur many dings, scratches and scrapes. And pounding, sanding, and sliding of sheets of plywood or lumber across it.
All of which to say: investing in a high quality wood top is a great way to have a long-term surface you'll use for decades.
A few things to consider:
Add t-tracks embedded in the top for clamping and assembly
Avoid particle board as it chips easily over time
Leave room (and depth) for a wood vise
For solid wood tops be sure to seal both sides evenly to avoid a warped wood top
Protect Your Investment With a Quality Wood Finish
After a weekend or two building your bench you'll want to make sure to apply at least a clear finish or paint to protect your wood.
Why bother? Well, wood stains, grease, dirt from non-woodworking projects and more can easily stain a bench. Buy applying a finish you'll not only protect the wood from moisture but also provide a cleanable surface.
Frequently Asked Questions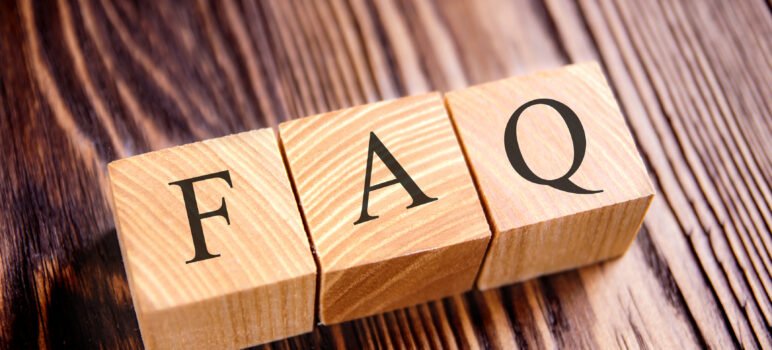 How do you make a workbench with casters?
Building a workbench with casters typically involves four basic steps. First, you will want to purchase the caster as it decides the height of the workbench. Then second design a wood frame that incorporates heavy duty joints between each leg. In the third step you'll build the wood frame, typically from dimensioned lumber, and then finally assemble and finish the workbench.
What height should a workbench be?
While a standard kitchen counter is 36-inches a lot of taller people find it is not a comfortable height for repetitive work in garage projects. And for that reason many above-average height woodworkers will choose a bench that is closer to 40-inches. To test, simply grab a sander and hold it in a comfortable position over an existing surface and measure where tools are most comfortable to use. But beware, going too high can create a stability issue with narrower benches.
How thick should a workbench top be?
To support vises, reduce vibration and allow for t-tracks the ideal thickness of a workbench is 1.5 inches.
For DIY'ers a workbench on wheels is a project most can build in a few weekends. But for those just looking for an out-of-box bench there are many great options.
About the Author
Latest Posts
Eric has been a professional woodworker for over thirty years and has worked in small cabinet shops making everything from kitchen cabinets to hand-made furniture. Now working from a home woodworking shop Eric is sharing his passion for woodworking, tool advice and how-to knowledge from his Minnesota-based woodshop.