The best router for mounting in a table is first and foremost one that will fit your router lift. Once fit is confirmed, then features like ease of bit change, electronic speed control and horsepower are where woodworkers will go to decide what is best overall for their needs.
Key features to look for include:
Overall horsepower for large panel bits
Ease of bit change
Fit to a router lift
Electronic speed control
Speed adjustment
Removable for use in a fixed, plunge or d-handle base
And, of course, brand reputation
Lastly, and surprising to some, with the variety of manufacturers supporting router tables almost any router can be put in a table – including a plunge router lift using a JessEm lift.
Best value & lift compatibility:
Last updated on 2022-12-06 at 11:04 // Source: Amazon Affiliates
Subscribe for a FREE directory to 300+ hand-selected local and online hardwood retailers.
From bench tops to thousand dollar floor-model router tables there are a huge variety of routers to choose from. 
And while budget is always the deciding factor, the choice between a premium, low-vibration Festool or a get-it-done value priced Bosch can be tough.
Low Price + Top Performance 
While a router table is indispensable in most woodworking shops the downside is you lose a router to a single purpose. Which makes this budget friendly and lift compatible Bosch a popular pick.
Bosch owns a unique niche in hand-held routers. With all of the features of routers many times its cost this 3-1/2 inch router will detach from its base and smoothly slide into a router lift.
Key features:
Constant speed control
Variable speed from 8,000 to 25,000 rpm
1/4 and 1/2 inch collets
Editor: I chose the Bosch 1617EVSPK router for my router sled and it spins a 2-1/2 spoil board bit with ease. High quality components and no complaints on small and large projects. I'm upgrading my router table soon and opting for the Festool (after recently buying both a DOMINO and Kapex) when I do.
Makita is a dominant brand in woodworking tools. And with their top rated 1101 model you'll find a feature-packed, Jessem compatible router that will spin your bits for years.
While a 3HP+ machine is arguably best overall, if your projects don't involve spinning a huge raised panel bit a smaller router is fine. And while there are a half dozen routers in the running the top brand and performance make Makita a professionals choice.
Key features:
Variable speed: 8,000 to 24,000 RPM
Electronic speed control
Soft start
Quiet at 81 dB
1/4″ and 1/2″ collets
Lastly, the bits are installed and removed with two identical sized wrenches.
Pairing Routers, Tables and Lifts
When shopping for routers to be mounted in a router table there are three classes of routers to consider.
First, for a benchtop router table you'll be looking for a budget friendly, 2HP+ unit that will perform well and fit your tables style of router lift.
Second, for a full size floor router table and uses that won't include continuous duty or large raised panel bits a standard 2HP+ router will work.
But third, if your uses include raised panels or heavy duty cutting you'll want to invest in a 3HP+ unit with a matched router lift (Jessem is a popular choice).
Popular Combination From Bosch
For both benchtop routers and full size units the combination of two (or all three with the table) popular Bosch routers and lifts are a great budget way to improve your router tables efficiency. 
For benchtop router tables there are few competitors to Bosch. Because their 1617-series routers are highly regarded they dominate the entry level router table router field.
But with a hex key router lift for (usually) under $75 both existing and new tables can be upgraded to precision control of router depth.
Jessem Lifts: Fit For Almost Any Router (Even Plunge)
Even for experienced woodworkers the decision on what router will fit which lift can be a confusing search. 
But the best way to simply the process is start with (arguably) the best lineup of router lifts: JessEm Tools.  
And their three lines of lifts offer up compatibility with:
Standard 3″ to 3-1/2″ base (02310 to 02314) that fits Porter Cable, Dewalt, Bosch, Makita 1101, Hitachi, Milwaukee and Rigid routers. Check the JessEm site for exact models.
Heavy duty 3-1/2″ to 4.3″ routers (02120 to 02123) for Porter Cable, Bosch, DeWalt, Makita, Hitachi, Milwaukee, Craftsman, Rigid and Portamate. 
Plunge routers with pre-drilled holes for Festool 1100 & 1400, Dewalt 625, Makita and Bosch
The bottom line? Most routers can fit a router table with a JessEm router lift. 
Best Router for Benchtop Tables
For smaller workshops or mobile woodworking a benchtop router table can store easily and still perform well. 
And, while a benchtop router table lacks the larger table of a professional floor model it doesn't mean the router should be smaller or any less quality.
With table and lift compatibility in mind, the standouts for benchtop router tables (all compatible with Bosch benchtop table) are as follows:
Most popular: Bosch 1617 
Just the motor: Dewalt 616
Upgrade pick: Makita RF1100
Bosch 1617EVS Wood Router Combo Kit
Bosch is a top brand in professional tools and their router lineup is one of their key products.
In fact, their router table is a top seller and partly why they have targeted a router to match it.
All of that means if you're not sure on a fixed base or plunge router, won't be using raised panel bits (honestly, they are out of style in most new cabinets!) and want a name brand than Bosch is a great choice.
But to the point, here's what makes this worth a look:
Combination kit
Constant speed circuitry to maintain speed in tough cuts
1/4 and 1/2-inch collets
Chip shields
2.25HP motor for up to medium sized bits
RPM range of 8,000 to 25,000
Top brand = top router table compatibility (including Bosch's own router table)
Dust sealed router switch for longevity
Carrying case included for portability and storage
Tool-free conversion between bases
And lastly, this router features the #1 feature on my list: above table height adjustment
Dewalt D616 Router (Motor Only)
For a dedicated router that won't leave you wondering what to do with the base the D616 is a budget friendly choice.
Key features include:
12 Amp
8,000-24,000 RPM
Electronic variable speed
Makita RF1101 (Upgrade Pick)
For woodworkers with a brand preference, Makita is one of the "big three" tool makers. And, the RF1101 is a router that features soft start, performance off the table and excellent vibration-free quality.
Just check your router lift for compatibility with a 3.25″ router motor casing.
Best Router For Large Bits and Continuous Duty
As I mentioned at the beginning of this article, I've been using a Dewalt plunge router in my Rockler router table for well over a decade.
But first, if you are looking for a full size table because you have the room, and need to use the router off the table more than on it I'd recommend going back to the Bosch in the benchtop review.   
However if you want a fixed router that stays in the table and needs to work for larger bits in sustained duty then let's take a look at these size routers.
So, targeting high horsepower routers of 3HP or more, these are the key manufacturers:
Dewalt 
Makita
PorterCable
Metabo 
WEN
Triton
My choice in a plunge router? The Makita 3-1/4 HP plunge router is a top brand with the best features for the most power in a router table.
Makita RP2301 Plunge Router
While this Makita is designed for high horsepower plunge routing off a router table, it's features make it attractive if you're looking to use a router table for larger projects with bigger router bits.
The biggest drawback of any plunge router in a router table? They won't work with a router table lift. But I've worked around that for a long time.
Here's what to like about the Makita:
3-1/4 HP motor (15 AMP)
Variable speed of 9,000 to 25,000
Electronic speed control
Soft start
Electronic brake
Adjustment range of 0 to 2-3/4″
1/4″ and 1/2″ collets
And oversized ball bearings for longevity
So why would I pick this over the Dewalt I own now? The Makita RP2301 offers up the same features and ADDS the electronic brake and oversized bearings.
Purchasing for Double Duty (Table & Hand Held)
Routers are a big investment for most small woodworking shops. 
And, with budget in mind,  most woodworkers will face the choice of (1) leaving the router in the table for speed of setup or (2) taking the router in and out of the router table for using hand-held tasks.
So how do you buy a router that can work well in both situations, but WITHOUT a headache of a painful conversion? Look for a router, like the Bosch 1617EVSPK, that has a motor that mounts in a router lift and slips out for use in your plunge or d-handle base.
Beyond ability to convert to your hand-held operations, you'll also want to consider the key features of router table mounted routers:
Fit with router table lifts
Adjustable speed control to match bit size and wood species
Soft start to not "jerk" on when started
Horsepower for large raised panel bits
Fixed Base vs. Plunge Routers
Before taking a look at routers for router tables it's best to first understand the difference between a plunge router and a fixed base router.
Fixed based routers have a fixed depth, as the name implies, and to make a deeper cut will require stopping the router and making an adjustment.
Plunge routers allow you to set a starting depth and then push the router down into the wood further (plunge) to cut deeper.
Sounds simple, right? 
Fixed Base Routers Are Best
Taking a step back and thinking about a router table what do you think is the biggest challenge?
If you guessed adjusting the depth of the router bit you're right.
A fixed base router, while adjustable, is by design a bit harder to adjust. And, most models are not as high horsepower as the plunge routers.
But, a fixed based router is MUCH easier to hold and control for off-table uses like routing edges of workpieces that won't fit on your table. In fact, some plunge routers weigh over 12 pounds and are a beast to manage off the table.
Editor: Look for a 3-1/2″ motor diameter size for the most compatibility with router lifts. These routers usually come with a fixed base and plunge base.
Plunge Routers are Best for Continuous Duty, Large Bits
For maximum clearance and access to your router bits, plus the most horsepower, a plunge router is a contender for a full size floor model router table.
But beware these don't fit router lifts, making them a choice for (in my opinion) a shop with two router tables. 
While you won't be using the plunge feature, these routers feature:
 1/4″ and 1/2″ collets
Wide range of speed adjustments to slow down for large bits and speed up for smaller bits
Horsepower up to and over 3HP for continuous duty routing
Slow-start technology to not "snap" on. 
Combination Router Packages: Fixed & Plunge Router Kits
If you're not sure on use, and plan to take your router out of the table, then there's a great solution: a combination package.
With this package you'll find:
Fixed router base for off-router-table projects
Plunge base for either router table or other uses
And, lastly, most will feature a D-handle that's perfect for maximum control in larger projects
While the horsepower with these units is often less than a stand-alone plunge router it is usually enough if you aren't planning to spin raised panel bits.
Frequently Asked Questions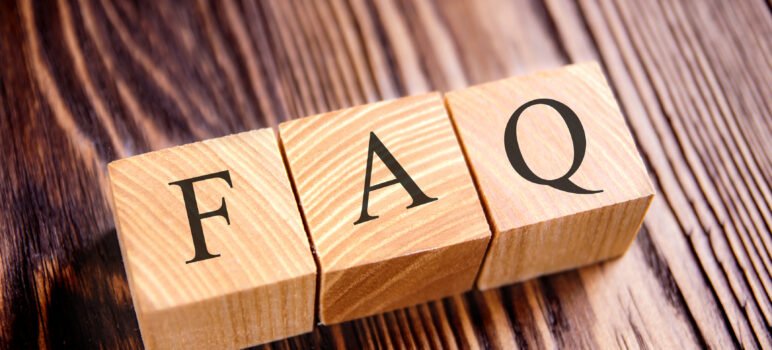 What's the best router for a router lift?
While a router lift is the most desired feature in a router table, they don't fit all routers. The best router for a lift will have a detachable base that allows it to be installed directly in the lift. The most popular brands for lift installation are Porter Cable, Bosch and Makita.
Can you mount any router to a table?
Almost any fixed base or plunge router can be mounted to a router table by drilling holes in the router table insert. While this excludes the compact routers like a trim router, this flexibility allows for older routers to be mounted in a table.
How do you adjust router table height without a lift?
If you install a router in a router table without a lift you'll still have the option of adjusting the height. The best way to do this is to turn the power off, disconnect from the power supply (safety first) and then adjust the bit up or down (from underneath the table).
While there are dozens of options in a router for a router table, the best option is the router that fits your table, projects and of course budget. Looking for a router table too? Be sure to check out our guide to router tables to help decide on your package.
Bestseller No. 1
Bestseller No. 2
DEWALT Router Motor, 2-1/4 HP (DW618M)
2-1/4 hp (maximum motor hp), 12.0 Amp electronic variable speed motor provides the power to rout smoothly through the toughest hardwoods
Electronic variable speed with full feedback control for constant speed under load from 8,000-24,000 rpm and soft start to reduce start-up torque for enhanced control
Dust-sealed switch protects against dust ingestion for longer switch life
Spindle lock button allows for single-wrench bit changes
heavy-duty, precision machined, die-cast aluminum base and motor housing for durability and low tool weight; Nickel plated motor housing for a smooth, long-lasting depth adjustment
Sale
Bestseller No. 3
BOSCH 1617EVS 2.25 HP Electronic Fixed-Base Router
FIXED BASE: threaded holes for mounting to router table positioned in common 3-hole pattern; includes RA1161 fixed-base with system for adjusting bit height from above a router table
DURABILITY: aluminum construction makes this one of our most durable wood routers yet with wooden handles on a fixed base and a soft grip handle on a plunge base
EASE OF USE: rounded hardwood handles maximize user control; microfine bit-depth adjustment
CONVENIENT: with the built-in constant response circuitry, our 1617EVS wood router will maintain a constant speed throughout the cut, so you get cleaner, more accurate results
12 AMP MOTOR AND ADJUSTABLE SPEED DIAL: user can set the optimal speed (8,000-25,000 RPM) for more or less power
Bestseller No. 4
Genmitsu GS-775M 20000RPM 775 CNC Spindle Motor...
DC: 24V. Speed: 20000/min.
Experience a quick and easy upgrade for your Genmitsu Desktop CNC.
Pre-installed motor noise suppression PCB provides enhanced performance.
It's compatible with All 3018 Series CNC router. Applied to lathes, mills, car hoists, pumps & conveyors, etc.
Double ball bearing brush. CW/CCW rotation.
Last update on 2022-11-23 at 01:03 / Images from Amazon
About the Author
Latest Posts
Eric has been a professional woodworker for over thirty years and has worked in small cabinet shops making everything from kitchen cabinets to hand-made furniture. Now working from a home woodworking shop Eric is sharing his passion for woodworking, tool advice and how-to knowledge from his Minnesota-based woodshop.