There are few miter saw upgrades better than adding a miter saw fence system. From quick one-time cuts to series of dozens or hundreds of cuts a fence on your miter saw workstation is a huge time saver.
And, a miter saw fence will improve the accuracy of the cuts.
In this guide learn about:
All-in-one fence systems from major manufacturers
DIY components
Combination miter saw stands + fences (mobile or workshop)
Features to look for in a fence system
Review of the Kreg KMS8000 fence
Lastly, while it's tempting to build a DIY fence, the value and accuracy of an all-in-one system is generally worth the cost.
Professional stand + fence:
Last updated on 2023-04-01 at 09:02 // Source: Amazon Affiliates
Subscribe for a FREE directory to 300+ hand-selected local and online hardwood retailers.
What is a Miter Saw Fence System
A miter saw fence system is an add-on to your existing miter saw that provides an integrated fence with stop blocks and a measuring system. Using the measuring system you can put away your tape measure and pencil while making cuts. And, using the stop blocks you can quickly cut 5, 20 or 500 cuts with the same precision on each cut.
Who Makes Miter Fence Systems
Not surprisingly, this niche of products isn't widely covered. But you will find fence systems from the following well known tool suppliers:
What's the most popular miter fence? Arguably, the Kreg KMS8000 as it's sold by Kreg (the makers of dozens of woodworker helping jigs) and it's market longevity. In fact, for over a decade, this model has changed very little.
Alternatives to a Miter Fence System
Not sure you want to invest in a complete system? There are a few options, but you'll give up some flexibility, speed and very likely precision:
DIY miter fence tracks can be made using t-track and a custom wood block. But, what you save on cost, you give up accuracy of the custom-made rails found on purchased kits.
Custom wood fences are the "old school" solution with a self-adhesive ruler and custom stop blocks
Or, something I've used a few times, a simple wood stop block pounded into the bench. Not exactly a fence, but an effective stopper. It's just slow and good for 12″+ cuts on most benches where you miter saw is integrated into the bench.
Best Miter Saw Fence Systems
Perhaps surprisingly, there are NOT a lot of suppliers of miter saw fence systems. So, with that, there are both all-in-one systems and DIY kits to economically expand your saws capabilities.
New in 2022, the StealthStop resolves a few of the biggest complaints about the Kreg jig: ability to firmly lock in the stop. and maintain pre-sets.
However, Woodpeckers (a top brand in woodworking) went further and created a unique flip-up design that allows for multiple pre-sets to be made. And, when you're done with that cut length, simply fold it away and use the saw with other stops.
Editor: I decided to replace my Kreg Miter Saw System with this after I upgraded to a Festool Kapex. I'll update this review the results soon.
Four stops
Left to right or right to left tape
Two 48-inch tracks
Installation brackets
Set screwdriver
A Made In the USA product, this precision track and stops will allow or industrial grade cutting without needing to worry about the flip stop  moving or flexing. 
The primary drawback of this fence? Well, versus the Kreg or like your table saw, the stop doesn't directly connect to the measuring tape. So you'll need a combination square to link the two. A bit slower if you are making dozens of different length cuts.
From the popular Kreg Tools comes the Precision Trak system that offers both miter saw and drill press fences up to 96″. And with Kreg's track record of providing durable products that last, this is a fence system to seriously consider.
Using a decade-plus old design this system operates in combination with a wooden fence to offer a left and right hand fence setup that installs in just a few hours.
And, of course, with this being part of the Kreg lineup of products there are instructions included on building the fence system with the popular pocket hole system from Kreg.
Editor: After needing a miter saw on my own saw, I ultimately chose the Kreg and have installation instructions and a further review below. I chose it because I wanted ALL of the pieces in one package. And I liked the wide ruler and two stops.
Includes two stops for production use or swing-away functionality
Precision lens for clear view to your cut length
8-feet of track in 2-foot lengths
2 self-adhesive measuring tapes that can be cut to length
Review - Kreg Miter Saw Fence Stop System
By giving you a complete box of all the parts you'll need, Kreg lets you decide your configuration. And, includes the stops, measuring tapes and short lengths to allow you to setup equal fences on both sides of your saw. Or 24″ to the right and 72″ to the left. Or…you get the picture.
After installing this system one of the features I really liked was the tension adjustable swing-away stopper. Since sawdust inevitably pushes its way down the fence you can lift the stopper off the fence and let the dust slide by. Thus preventing an inaccurate cut.
Along the similar lines of the Kreg, but allowing for flexibility in length (and reduced cost), the Rockler system lets you buy shorter lengths and customize your track.
With this 36″ DIY kit you'll be able to make left or right handed systems by adding in your own tape measure and stops (sold separate, also from Rockler).
36″ overall length
Double T-Track design for a stop and tape measure
Aluminum construction
Pre-drilled holes for easy installation
Review - Rockler Miter Saw Fence Stop System
Where Kreg packs everything you'll need into one box, Rockler has taken a different approach and lets you buy a shorter length of double T-Trak. And, by adding on extras of your own choosing you can custom build your stop system to your saws needs.
For a tighter budget, the POWERTECH system offers up a double T-Track kit that includes the track, measuring tape and plastic track. However, the POWERTECH flip stop is optional but an economical add-on.
36″ overall length
Double T-Track design
Right and left measurements
Extruded aluminum
Pre-drilled holes for easy installation
Review - POWERTECH Double T-Track Fence System
The biggest factor with POWERTECH versus similar offerings is it's price.
If your view is $5 savings on the same product can be spent on a drill bit, then the POWERTECH miter saw fence system was built for you.
Installing the KREG KMS8000 Miter Saw Fence System
After looking at the options, I decided to go with the Kreg KMS8000 as it had all the components I needed:
One kit with all the components
Enough for 48″ to the right and left of my miter saw (I chose 54″ right, 24″ left)
While restricting double bevel cuts, I chose to install it as a zero clearance fence (more later)
Single track with the BEST visibility to the Kreg left to right and right to left tape
It's worth repeating and noting that. The Kreg system is a single track with the best visible tape system. You'll thank your eyes later when you're not squinting into a smaller T-track based tape.
Unboxing the Kreg Miter Saw Track
Kreg isn't the leader in jigs by luck. So, it wasn't a surprise when I opened the miter saw track kit and found everything neatly packed in a well thought out tray system. 
All the pieces were separated during shipping, no dings, and no mars.
However, like any woodworker, your first reaction might be a reaction to the volume of parts that were shipped. But, in the end, it took more thought on designing the fence box system.
Choosing Your Fence Extensions - Longer Left or Right?
Even though my saw is a 15-year old Makita I didn't think twice about building around it given it's durability. So, the first order of business was setting up a 24″ left fence and a 54″ right fence. 
It's worth noting, when you're building the fence there is a bit of freedom here:
Your bench may dictate which side has the longer fence (right or left)
Or, if you're like me, I've grown accustomed to feeding stock left to right. So while it could be easier to have the primary fence stop to the left, it would undo 25+ years of cutting experience.
Making the Fence System Supports
First, you may notice from the picture that the 3/4″ plywood was pre-finished. For some reason, this plywood was cheaper than an unfinished sheet of the same B-grade. So, rather than spend time later on finishing I went with it.
For the fence supports there are all kinds of options. But, having been down the build path, I'd recommend:
Well, first, read the instructions. Kreg offers up a simpler solution than I conjured up using their pocket hole system. Of course.
Make sure to plan the height of the box so it is perfectly flush with the miter saw.
Remember to think of the overall fence length, and match the box to that length (plus overhang).
Use glue and screws
Adapt the Fence Table and Stop to your Saw
While I chose to install the fence as a zero-clearance fence, I still needed the saw to move left and right to a full 45-degrees.
Which, you are probably guessing, means clearance to the right and left is required both for the saw AND your hands. So, be sure to plan this out ahead of time and make the proper adjustments.
Editor: Make sure to setup, test out your configuration, and adjust every part of the fence system before making final glue-ups and screwing.
The Biggest Fence Decision: To Extend or Overlap
If your miter saw is anything like mine, you'll find you will have at least 10″ to the left and right that won't have a fence stop.
Unless you take the (not so obvious) approach of installing the miter saw fence system IN FRONT of the existing fence. 
So, while you lose a double bevel capability, you gain a much more accurate fence system with stops up to about 3″. And, this is where the the FastCap 10-million Dollar Stick comes into play. Holding short sticks next to a saw is an absolute DO NOT attempt.
The other option? Sacrifice a miter fence stop the first 10-14″ and start the system further away from the blade.
Installing the Miter Fence and Stops
Following the instructions, and after your fence blocks are built, simply install the Kreg T-trak on top of a 3/4″ thick fence block (you'll need to drill the holes).
A few things I ran into:
On the left of the saw I only needed one 24″ track, and due to my saws existing fence had a 8″ setback before the fence stops could come into play
On the right of the saw I had two joints where the 24″ rails butted together. Be sure to spend some time and PRECISELY align them…
…or you'll be catching the sliding stops on the tracks for years to come.
Choose Where Your Miter Saw Fence Stops Will Go (Carefully)
Interestingly, and something I didn't think through first, the stops are made to be assembled for use on the left or the right of the fence.
So, take a few minutes and decide which miter saw stop you want on which side. 
Personally, I like the swing away stop on the long side of the fence. If you adjust the tension correctly it can sit 1/4″ off the fence block base and allow sawdust to slide by.
Install the Adhesive Tapes
After the fence is setup, one of the last steps is installing the adhesive tapes. So, in this step the biggest trick is setting the tape EXACTLY in place.
With that, as you might have guessed, follow the instructions carefully as the tape will decide your long term capability.
Frequently Asked Questions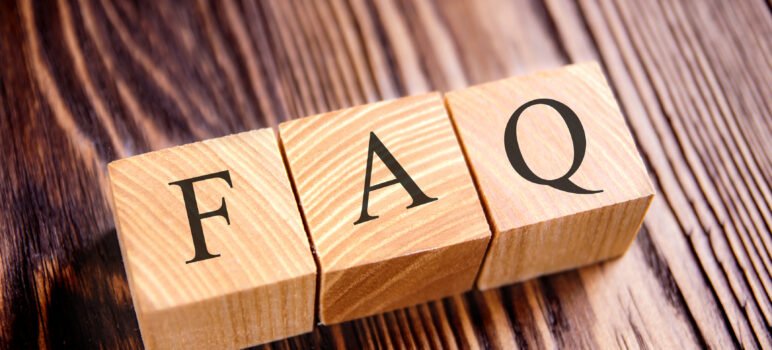 How do you make a miter saw fence?
The best way to make a miter saw fence is to use a fence system. These systems come with either a single or a double T-Track that hold an adhesive tape and the miter saw stops. Then, simply build a fence to the specifications and attach to your bench.
Does a miter saw need to be bolted down?
Bolting or screwing your miter saw down is both an improvement in safety as well as improved accuracy. In fact, for sliding miter saws bolting it down is a necessity as the sliding action will pull the saw back and forth.
What is the best way to control dust on a miter saw?
For miter saws the best way to stop dust is by installing a dust hood that wraps around the saw and connects to your dust collection system. And, the best hoods are lighted to ensure the shroud doesn't darken the cutting area.
With just a handful of miter saw fence systems on the market, the Kreg jumps out as a top solution for most. But, if cost and a smaller fence stop is your goal there are a couple of dual T-Track systems for your saw. 
Bestseller No. 1
Bestseller No. 2
Bestseller No. 3
Bestseller No. 4
Bestseller No. 5
Last update on 2023-03-14 at 05:50 / Images from Amazon
About the Author
Latest Posts
Eric has been a professional woodworker for over thirty years and has worked in small cabinet shops making everything from kitchen cabinets to hand-made furniture. Now working from a home woodworking shop Eric is sharing his passion for woodworking, tool advice and how-to knowledge from his Minnesota-based woodshop.