Best All Around Dovetail Jig
With the best dovetail jig, any woodworker can produce a joint that is both strong and adds to the character of the drawer. 
However, not all jigs are made the same.
When choosing a jig, you'll need to consider:
Width of the jig to accommodate wide drawers
Faceplates that can cut standard half-blind dovetails and countless other styles of dovetail joints (through, box, miniature, etc.)
Aluminum design for durability
Easy adjustment knobs and levers
Clear measurement guides for setting depths
And of course, brands like Porter Cable and Leigh are trusted sources for woodworkers
What is a Dovetail Joint?
Before picking a dovetail jig, it's best to understand the different types of dovetail joints.
At the very basics, a dovetail joint is defined by two pieces of wood that are interlocked through a "tail" and "pin" section that, when assembled, form an interlocking joint. And, as no surprise, given the strength of this joint, it stands with the mortise and tenon as one of the oldest joints in woodworking.
Here's what makes this joint superior:
Dovetails offer high tensile strength as the mated surfaces are interlocked together over a large surface area and resist separation
And, with a greater glue surface area, have more wood contact and strength
Lastly, dovetails don't "flex" as the wood is locked. In fact, it is more common that the surrounding wood will fail first, making them durable for centuries of use.
There are four common types of dovetail joints:
Through dovetails are a joint style where both ends of the wood are visible once assembled. Since the exposed ends are usually desired to be seen, they are used less in drawers and more in boxes and furniture.
Half-blind dovetails are used when the face of one board conceals a dovetail joint behind it. This style of dovetail joint is most prevalent in drawers.
Secret mitered dovetails, as the name implies, take the wood construction to the next level by completely hiding the dovetails once assembled. These are used mainly by professionals and high-end woodworkers.
Sliding dovetails are the easiest to produce and are simply an angled slot that holds an equally cut wood end. 
Beyond these classic styles of dovetails, you'll find an assortment of techniques that more advanced jigs (like Leight) or hand-cut solutions offer.
Alternatives to a Dovetail Joint
So, what are your options if skill, time, or budget don't allow for the use of a dovetail jig?
Well, there are a few alternatives to a dovetail jig, including:
Pocket hole jigs are the most popular alternative and use screws and are low cost (drill, screws, starter jigs)
Biscuit joints can be used to secure the joint.
Domino joiners (Festool) are a hidden joint option at a high cost.  
Dovetail vs. Pocket Hole Joints
With the rapid rise of pocket hole jigs as a wood joinery method, there's a bit of a debate over which is best for casual woodworking. 
First, while a pocket hole jig is FASTER, it does not produce as strong a joint as a dovetail. If that is your top criterion, then keep moving ahead.
But, if strength isn't your top consideration, you can consider the following:
Pocket hole joints require less skill and tools and reduce the risk of wasted material. But at the loss of joint strength and durability.
Dovetail joints take more skill, higher-cost jigs, and a decent router to produce a joint. 
Dovetail Joint vs. Box Joint
Chances are you've seen wood drawers made from table saw jigs that produce a dovetail-like joint.
And, without investing in a router and dovetail jig, it's possible to use your table saw and a proper jig setup to produce box joints.
But the tradeoffs are:
Box joints are only through joints, so you'll see the ends of both boards
And a table-saw-based solution requires a high-quality dado blade that won't rip the end grain (a significant risk)
Lastly, box joints are stronger than pocket hole jigs but require more time to build
With every skill level, budget, and project type, a different dovetail jig is potentially needed.
So which is best for you? In this section, we'll look at jigs based on types of dovetail joints, popularity for home woodworkers, and overall product quality and durability.
1. Best Value: Porter Cable 4216 Dovetail Jig
As you probably know, many tool manufacturers have a few specialty tools they make that can go unchallenged for decades.
And when it comes to dovetail jigs, Porter Cable has been a leader for decades. In the 90s, I learned dovetail joinery in a cabinet shop using the same jig as they sell on the market today.
This jig contains all the templates you'll need to create half-blind, rabbeted half-blind, sliding, through, and miniature dovetails. Plus, you can even generate box joints. If you're unsure of your woodworking plans and have the budget, this tool will let you grow into it.
Made from machined aluminum for durability and accuracy
Manufactured by Porter Cable
Includes three template guides (4211, 4213, 4215)
Fits standard 1-3/16″ router bases
If you're upgrading from a smaller jig, this is the best midrange dovetail jig on the market.  However, there are a few different bundles and packages to consider:
Great for beginners or advanced
Brand reputation
Makes all the popular dovetail styles
Easy to use
Lacks advanced capabilities of a Leigh jig
2. Professional Pick: Leigh D4R Pro 24-Inch
For the best dovetail jig for advanced woodworkers and professionals, the Leigh models have a few features you won't find in other jigs:
Variable spacing for custom width dovetails
Support for box joints (aka finger)
Simple, obtuse, and acute angle joints
And more…
The Leigh jigs come in four adjustable models, including the D4R Pro and the Super 12, Super 18, and Super 24.
If you've been around woodworking, you'll know Leigh Tools is a premium brand in jigs for dovetails and mortising. 
And if you are eying an upgrade to your current jig, the Super series offers up a variety of dovetails you can't make with a standard fixed-width jig. However, and keep reading, the D4R Pro offers up a few more advanced features.
Creates variably spaced through and half-blind dovetails, sliding, box, inlaid, end-on-end, and many other styles of dovetails.
Variable joint spacing for custom looks
Needle pins
Obtuse joints
Mortise and tenon joints (with optional attachment)
Infinitely adjustable spacing width
1-1/2″ maximum board thickness
1/8″ minimum thickness
Durable aluminum construction
Most configurable jig on the market
Adjustable width dovetails
24″ board capacity up to 1-1/2″ thick
Most advanced setup options
3. Value Option: Leigh Super Series
The Leigh "Super" series of dovetails offers almost all of the premium D4R series capabilities. But, rather than force you into the premium size, this lineup offers a 12″ and 18″ width that allows for the features at a more budget-friendly price. 
Creates variably spaced through and half-blind dovetails, sliding, box, inlaid, end-on-end, and many other styles of dovetails.
Variable joint spacing for custom looks
Needle pins
Infinitely adjustable spacing width
1″ maximum board thickness
1/8″ minimum thickness
Depending on your projects, you'll find three Super Series jigs:
Super 12-inch will work for almost all cabinet and most furniture projects
Super 18-inch adds 6-inches for constructing furniture or boxes
Super 24-inch is in the highest capacity dovetail jig category on the market (there are few other 24-inch brands) but offers up the Leigh adjustable options others don't. 
Adjustable width dovetails
24″ board capacity up to 1-1/2″ thick
Most advanced setup options
Price
Lacks all features of Leigh D4R
4. Leigh RTJ4000: Best Dovetail Jig For Router Tables
Surprisingly, many woodworkers never use their router table to cut dovetail pins and tails. 
But with a high-quality jig like this model from Leigh, it's easy to cut a high volume of dovetails using the simplicity of your router table. 
The downside? Dust. Invest in dust collector accessories to capture all the material you'll remove.
Supports five sizes of dovetails
Half-pitch dovetails
Cut single-pass half-blind dovetails
Four sizes of box joints supported
Includes user guide and DVD
Router table speed and accuracy
All the core types of dovetail joints
Leigh precision
DVD included
Harder to contain dust
Lacks all features of Leigh D4R
5. Budget Option: General Tools Basic Dovetail Jig
You might be surprised to find a dovetail jig for around $50. But that's precisely what you get from General Tools (a famous woodworking brand) and this one-piece jig.
With flexibility for both use on router tables and clamped to a bench, this router will cut:
Half-blind dovetails
Through dovetails
Box joints
Boards of any width
And, for beginners, the simplicity of this device will let you start understanding the pattern of the pins and tails without the more complex dovetail jigs.
Inexpensive
Can be used with a router or router table
Easy to use
Lower quality setup knobs
Limited gripping surface on router table (dangerous)
6. Clarke brothers: Hand Cut Dovetail Jig
Dialing it back from routers and getting to the basics of how dovetails have been made for ages, you'll end up with a simple jig for cutting dovetails.
Paired with a Japanese saw and marking gauge, this simple jig will let you cut irregular dovetail patterns without the fuss of a router setup.
Inexpensive
Doesn't require a router
Easy to use
Slow
Limited styles of dovetail joints
How to Use a Dovetail JIg
Making dovetails is a rewarding process. But, as with any delicate woodworking process, it is time-consuming. 
Which makes the first step in using a dovetail jig PATIENCE. 
Tips to Using a Dovetail Jig
You'll want to read the instructions when you're first unboxing that new dovetail jig. While not always something you want to do, with these styles of jigs, the permutations of router bits, templates, and guides could be more precise and need a guide.
With that in mind, consider some of the following as you start your first test drawer or box:
Test on scrap wood first
Make sure you're turning the router off while on the jig to avoid damaging jig parts (I've done this!)
Label your drawer parts using the 1-2-3-4 system so you know where the finished pieces connect
Pay attention to sides versus fronts, especially on four-corner dovetails
Lastly, I always make an anti-chip cut across the face of the wood to prevent splintering. This is as simple as making a 1/16″ deep cut across the length of the board.
As a jig, your experience will only be as good as the router you pair with it. 
While inexpensive routers can cost less than the jig itself, for a top-quality experience, I use a brand-name lightweight router.
With that in mind, look for:
Routers with dial-in height adjustment for ultra-fine adjustment
High-quality bearings to lower vibration
Lightweight to avoid fatigue over 15-20 drawers or more
As you know, routers are dangerous as they have an exposed bit known to "bite" the user.
But there are other considerations, including:
Always wear protective eye covering
Dust collection is a must for more than a  drawer or two
Frequently Asked Questions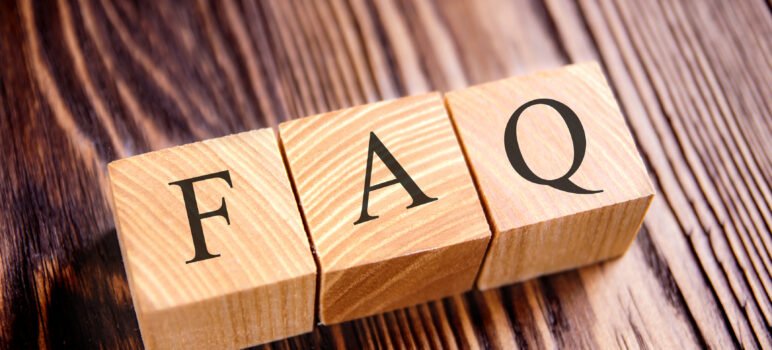 What is the best dovetail jig to buy?
Choosing a dovetail jig is a balance between your budget, your current projects and future projects. While a hand cut dovetail jig may work for small projects, a larger project will require a router and dovetail jig with guides to allow for fast cutting.
How do you make a handmade dovetail?
The easiest way to hand-make a dovetail joint is by using a crosscut or Japanese saw in combination with a hand dovetail jig. While slower and not as precise as a router-based jig, for small projects on a budget these style of dovetails are both a challenge and satisfying to build.
What is the most common dovetail angle?
While the most common dovetail angle bit is 7-degrees, they range up to 17-degrees. Angles will vary based on the material strength of the wood as well as the type of dovetail joint. Lower angles can be used for hardwoods as the material strength will prevent deflection of the wood. However, softer woods like pine will require a steeper angle.
About the Author
Latest Posts
Eric has been a professional woodworker for over thirty years and has worked in small cabinet shops making everything from kitchen cabinets to hand-made furniture. Now working from a home woodworking shop Eric is sharing his passion for woodworking, tool advice and how-to knowledge from his Minnesota-based woodshop.