One of the hardest parts of woodworking is knowing when there is a tool that will make your woodworking easier.  And while woodworking jigs are known to many, there are a huge variety of them to know (and use).
To help your woodworking we've assembled a list of the most popular jigs that will help you cut, drill and align all phases of your projects. 
Think you have them all? Well, even professional woodworkers might be surprised by a jig or two on this list.
1. Pocket Hole Jig For Joining Wood
You are probably familiar with this jig, but a pocket hole jig for those new-to-woodworking is a must-have. 
What it does:
Allows for fast and reasonably strong wood joints
Uses pocket holes (hence the name) drilled at an angle and tapped into the second piece of wood to form a screw-based joint
Jigs are used to hold the wood together and maintain depth control
2. Woodworking Jig for Knobs and Handles
One of the more time consuming steps in finishing cabinets or furniture can be installing the handles and knobs. 
But, with a woodworking jig like a cabinet hardware jig you can speed through the process. 
How it works:
Jigs are typically T-shaped and are setup according to the handle or knob location
Once the hole position is set, the jig features pilot holes to guide the drill bits
Drilling 50 doors is then as simple as moving the jig and drilling…no measuring
And while manufacturers like Kreg offer a tool, True Position Tools is the king of this style jig.
3. Cabinet Hinge Jig For Concealed Hinges
With almost all major hinge manufacturers offering the "European" hinge to provide for soft closing, one of the trickiest steps in cabinetry is drilling 35MM holes.
And, without a jig, this process is tedious and risks a ruined door if the drill bit goes too deep.
How it works:
Hole placement is crucial and most jigs will set both the location from the ends of the door plus set the hole the proper depth into the door stile.
Hole depth is controlled with a collet or stop
4. Drawer Slide Jig for Proper Alignment
As most woodworkers know, a drawer slide installation is either frustrating or REALLY frustrating if you aren't using a jig.
While drawer slides are a 3-dimension headache (up/down, left/right, in/out) one of the hardest dimensions to control is up & down. And this jig solves that easily.
How to works:
Clamps to the face or side of the cabinet and provides a 90-degree resting spot for the drawer slide
Supports the drawer slide during installation to maintain a perfect level
While there are a few woodworking jigs that are a nice to own, this jig is a MUST for anyone building drawers.
5. Stair Tread JIg for Accuracy and Speed
While a tape measure is a must it just plain fails woodworkers on inside corner measurements.
And no woodworking task is more difficult than measuring stair treads as they are always different lengths. But worse, they also are slightly angled at each end and impossible to measure with standard means.
How this jig works:
Using adjustable angled ends, a telescoping rod and locking knobs these jigs simply fit between the walls, are set to the shape of the needed tread and locked in place.
Then, the jig is placed on the tread (or riser) and the outline scribed to set the tread cuts 
6. Woodworking Jigs for Drilling Dowels
With wood dowels continuing to be popular for the simplicity there is a hard and easy way to drill them.
And, you guessed it, there is a dowel jig that will do everything from self-center the holes to ensure proper depth of the hole. 
7. Shelf Pin JIg for Level Shelves
Keeping on the theme of round holes in wood, there are few hole drilling exercises in woodworking that match the demands of drilling shelf pins. In fact, with the retirement of shelf standards from most cabinets the ubiquitous shelf pin now holds the weight of most cabinet loads.
Fortunately, the shelf ping jig will:
Quickly layout the holes required
Support self centering drill bits used to drill the pins
And for taller shelves most jigs can be indexed to continue holes
8. Dovetail JIgs for Durable Drawers
First, as you know, dovetail joints can be intimidating. 
Since these joints require precise placement, tricky layouts and a bit of skill with a router there is little room for error.
Fortunately, a dovetail jig will:
Hold the drawer sides and fronts in place
Control the depth and router placement
Leverage templates that allow for various styles and types of dovetail joints
Finally, of all the woodworking jigs, the dovetail jig is arguably the most complicated.  But the results it produces are also professional-grade.
9. Thin Strip Table Saw JIgs
Your first guess about how this woodworking jig works might just be wrong.
In fact, the ingenuity of this jig is it works WITH your table saw fence to  be an adjustable stopper that the fence closes into to create perfectly repeatable thin strips.
Without the dangerous positioning of having thin strips set right next to the fence.
And I'll admit, this is one of the woodworking jigs I didn't know about until recently.
10. Woodworking JIgs for Cutting Tenons
While there are a variety of ways to create woodworking joints, the wood tenon is arguably the oldest and most durable. 
But while simple, jigs like a tenoning jig make producing a high volume of these joints faster and easier. And, rather than buy an expensive Domino tool or alternative, a tenon jig  will:
Work with your existing table saw
Heavy duty clamps for a firm hold
Safety features like large handles
11. Woodworking Jig for Flattening Slabs
First, even with a drum sander or large planer a slab is hard to flatten. 
While its possible to use a planer, the risk of ripping or gouging a slab that can be worth MORE than the planer is very real.
Which is where slab jigs have emerged as a safe (and less arduous) way of accurately flattening a wood slab from 48″ up to 96″ long and more. While little more than a carriage on wheels with a (very) flat bed to hold the router the simplicity of a slab jig is also its strength.
Even though modern woodworking has shied away from large fluted designs, there is still a place for making these classic designs.
But trying to lay them out and accurately control a high powered router is a challenge (at best). And, where a fluting jig comes in handy to control your router through simple to complex flute jobs. 
While some jobs can be done without woodworking jigs, fluting requires either purchasing or building a jig.
Frequently Asked Questions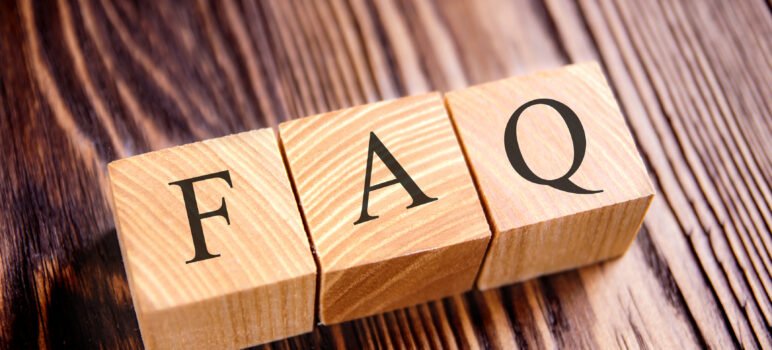 What are woodworking jigs used for?
Woodworking jigs are used to layout, setup or align your projects during all phases of construction. From cutting tenons on saws to aligning hundreds of shelf pin holes these tools are available to purchase and will make your woodworking projects safer, faster and with higher quality.
What pocket hole jig is best?
Pocket hole jigs come in a variety of sizes and capability from single hole clamp on units to full-size machines used for production shops. The best pocket hole jig for a woodworker generally lands in the middle of the price range and features a base, clamp to hold the work piece and adjustable depth control stops.
What is the best doweling jig?
When it comes to doweling jigs the features that make for the best jig include a well-machined frame, high precision clamping screws and tempered steel guide bushings. Other features required are well-marked alignment holes and easy to read gauges for quick alignment.
Even though woodworking is possible without jigs, using woodworking jig that are built specifically for the task at hand is worth the investment. And not just in time saved, but also cost as most wood projects exceed the cost of the jigs and hand tools used to create them.
Bestseller No. 1
Bestseller No. 2
Sale
Bestseller No. 3
Bestseller No. 4
Bestseller No. 5
Last update on 2022-09-25 at 05:53 / Images from Amazon