Concealed hinges are used in almost all new cabinetry as they enable soft close features and are hidden from view. But the best concealed hinges have advanced features like soft closing action that prevents them from slamming shut.
Experienced woodworkers know that not all cabinet hardware is equal. While some brands like Blum undergo both their own testing and industry durability tests, others are mass produced knock-offs that just won't function the same. All of which makes the following Blum hinges a great starting point:
BEST CONCEALED F/F: BLUM 38N SOFT CLOSE are a budget friendly, hidden hinge for face frame cabinets with Blums top-of-line soft close function.
UPGRADE OPTION: BLUM BLUMOTION are a face frame hinge that allows the door to be detached from the cabinet with the flick of a lever.
FRAMELESS CHOICE: BLUM CLIP TOP F/L offers soft closing, quick detach and Blums durability in concealed hinges.
What is a concealed hinge?
A concealed hinge is a style of hinge that is completely hidden once the cabinet door is closed. First, these hinges are typically made with a hinge "cup" that is drilled into the back of the cabinet door and then attached to the cabinet. By doing this, all screws and cabinet hardware are, as the name implies, concealed.
Other, more popular names for these hinges include Euro hinges or European hinges. 
Who Makes Them: Manufacturers
As with all types of cabinet hardware there are DOZENS of manufacturers of concealed hinges.
But, keeping things simple, there is only one manufacturer that I trust and use for my projects: Blum.
Why Blum?  Well consider they:
Apply rigorous testing to their own products through something called cycle testing. And, as you can guess, cycle testing is subjecting hinges to tens of thousands of simulated open and close cycles to ensure they operate.
And if that's not enough, Blum uses BHMA certification (and others) to prove their product quality via an independent authority.
Alternatives to a concealed hinge
It's always good to know what your options are.
And if you're looking at hinges for cabinet doors, there are a few other options:
Surface mount (visible)
Wrap-around hinges
Inset hinges
Knife hinges
Flush / full inset hinges
Types of Concealed Hinges
While there are dozens of manufacturers there are fortunately a fairly limited count of concealed door hinge types. 
The following is a list of the variety of concealed hinges and how you can use them in your projects.
Compact Face Frame Hidden Hinges
If you're looking for a budget concealed door hinge the Blum 38N is a great place to start. With all of the key features in a compact and easy to install form this hinge is excellent for:
Face frame cabinets
Applications for door openings up to 110-degrees
When soft close is desired
But, when can't you use this type of concealed hinge? Frameless cabinets. 
Frameless Detachable Concealed Hinges
When aesthetics of your project are important you'll want to consider investing a bit more into the premium concealed hinge: the Blum clip top. 
First, this hinge gets it's name from it's ability to "clip" and un-clip from the cabinet-mounted base.
When to use this type of hinge? Consider:
Higher end kitchens
Furniture projects
When removing doors is occasionally needed (but I find this useful only during cabinet installation)
Glass cabinets where the hinges can be seen when the doors are closed
Face Frame Wide Opening Angle Hinges
While I typically mount a lazy susan door directly to the lazy susan, another option for both base and upper cabinets is a wide opening concealed hinge. 
When else would you use this type of concealed hinge? Other options include:
Entertainment cabinets where you want to open the doors wide
Larger furniture cabinets such as wardrobes 
Display cabinets
Face Mount Concealed Hinges
This hinge is an alternative to the compact concealed cabinet door hinge like the Blum 38N. So when should you choose it? Consider using this hinge if:
You are building a cabinet where the interior will be visible (eg. glass sides). Since the hinge screws to the front of the face frame, when the door is closed there is NO hinge visible.
Since these require more precise installation, unless you really want to try out a new hinge I'd recommend something like the 38N for ease of installation.
Face Mount Concealed Hinges
For specialty applications where the hinge can't be seen from either side of the door a mortised hinge is the woodworkers choice.
Key features:
Mortised into edge of door and frame holding door
Large hinges unfold from within the hinge to allow for opening
Available for small doors up to full size passage doors
Face Mount Concealed Hinges
Most commonly used with large wardrobe doors, a concealed hydraulic hinge will hold a heavy weight. And, as shown above, do not require the 35mm hinge cup to be drilled.
How to Use a Concealed Hinge
Like most hinges you'll find there are a few tricks of the trade for designing, installing and adjusting the hinge. In this section we'll take a look at a few of the key considerations for proper hidden hinge installation.
How to Install a Concealed Hinge
First time using this style of hinge? Well, fortunately there are a few easy steps you can take to improve the experience and avoid damaging to your project:
Buy the right style of hinge
Buy a hinge jig (more on that below)
Before drilling any hole, use blue tape to mark the hinge side of each door.
Then, layout the hinge location on the door and make sure it won't interfere with the face frame (typically this happens if you place the hinge too low or high on the door edge)
Drill your first hole in a TEST piece of wood the same thickness as your door.
Adjust your drill press or jig stopper until the hinge cup hole is JUST deep enough to have the hinge lay flush.
Drill and install a door to make sure you have the depth and hinge location correct 
Use a self centering drill bit to drill the pilot holes for the door screws.
Tips to Using an Invisible Hinge
I'll be the first to admit, there are a few things about the concealed hinge that make them tricky to use. But, with the right tools and some patience you'll find you can install these hinges accurately and without damage to your project.
So, here's 5 things to keep in mind:
Frameless vs. face frame. Be sure to buy the right style of hinge.
Overlay width. I ALWAYS plan my overlays on face frame cabinets and make my door widths for clean visual lines. Don't be afraid to use a mix of 1/2″, 3/4″ or wider overlays to achieve a good visual appearance with concealed cabinet door hinges.
Use a jig. Never attempt to free-hand the hinge cup hole. I like to use a jig made just for this purpose with a stopper for the Forstener bit.
Buy soft closing. There is no sense to save a few dollars and go with a regular self closing hinge. Because soft close is so smooth you won't regret it later.
Adjust & adjust. Once your project is finished and installed plan time to adjust your doors perfectly. I like to pick a reference door on the end of the cabinet or furniture, align it perfectly and then move door to door and align others.
With almost all concealed hinges having a 35mm hinge cup you'll want to use a hinge jig for proper installation.
While an extra cost, these simple jigs will:
Properly set the hinge hole from the edge of the door (preventing binding)
Most come with the flat bottom 35mm forstener bit
Guide bushing will allow you to set a stop depth on the hole to prevent drilling through the door
Frequently Asked Questions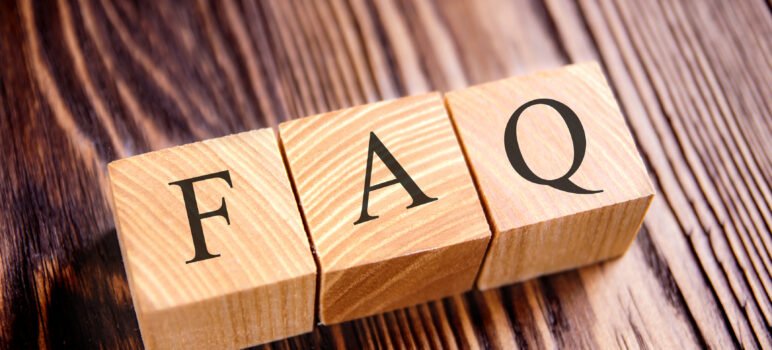 What is a concealed hinge?
A concealed hinge is a common type of hinge used in most kitchens to hide the hinge from the face of the cabinet when the door is closed. These hinges are popular in European countries and are now the standard in North America cabinetry. Using a hinge cup installed into the cabinet door, these hinges install on both face frame and frameless cabinets.
Is a hidden hinge the same as a concealed hinge?
While a hidden hinge serves the same purpose these hinges are designed differently. A hidden hinge is usually mortised into the edge of the cabinet door, while a concealed hinge is typically drilled into the back of the cabinet door using a 35mm forstener bit.
With concealed hinges coming in all types, mounting options and most importantly durability from brands like Blum there is a hinge for just about any project.
About the Author
Latest Posts
Eric has been a professional woodworker for over thirty years and has worked in small cabinet shops making everything from kitchen cabinets to hand-made furniture. Now working from a home woodworking shop Eric is sharing his passion for woodworking, tool advice and how-to knowledge from his Minnesota-based woodshop.