Best Pocket HOle System For Pro or DIY
While there are dozens of ways to join two pieces of wood, one of the most popular is the simple pocket hole jig. This inexpensive solution is popular with DIY'ers and woodworkers, featuring an easy-to-use design and quick screw-based assembly.
In this guide, learn about the various types of jigs, key features to look for, and recommended jigs based on our tests and research.
Related articles:
Editor: After using both the bench top jigs and the new 520 Pro from Kreg the decision isn't as much which to buy – it is which to buy first. While the ultra-portable and easy to use 520 Pro is handy, the 720 Pro properly mounted on a bench is faster for larger projects.
How Pocket Hole Jigs Work
True to their name, a pocket hole is drilled at an angle into the wood, then aligned and screwed to another piece – forming a, well, pocket. 
Critical to this process is the accuracy and tip of the screw to ensure a proper fit. Pocket hole jigs solve the alignment, depth, and angle challenges of this joint by:
Clamping to the wood with a secure screw or clamp-like jaw
Then, allow for one, two, or more holes to be drilled using a depth stop
A particular drill bit is then used that has a "shoulder" that allows the pan-headed pocket hole screw to be firmly set
Lastly, all of this using an optimized angle that is pre-set by the jig to ensure the screw doesn't break through the face of the connecting wood
Types of Pocket Hole Jigs
At first glance, this should be easy because there can't be more than a few varieties. Right?
Based on my use and research, I have found over 18 different variations of pocket hole jigs that range from single hole jigs for under $20 up to $500 for pocket jig workstations built for industrial use.
Let's look at a few of the most popular, then venture into some specialty jigs.
Type #1: Bench Top Pocket Jig System
There is a lot of blue in the pocket hole jig industry because Kreg is a significant player. Not only do they have a full line-u of jigs jigs, they have all the accessories and screws to go with them.
So what makes for a classic jig? Consider:
Integrated toggle clamp to horizontally hold one piece of wood while the other is vertically clamped
Quick adjustment
Support for multiple holes at one – for example, two holes in a 2″ face frame with one jig setting 
Systems:
Kreg K4 System
Armor Auto-jig System
Massca Pro M2 System
Type #2: Single Pocket-Hole Jigs
A single-pocket hole jig is a great, inexpensive way to dabble with this type of joinery.
And an almost must-have for a DIY'er that's building or fixing furniture.
Key features:
Small format that allows it to fit almost anywhere you can insert a screw
Uses a simple clamp for securing the workpiece
Lastly, it uses the same drill bit and driver system as a full-size jig.
The only downside? This jig is best for just a few holes. Any larger project will quickly make you realize a jig like the K5 is best.
Type #3: Clamp-On Pocket Hole Jig
Unique to Kreg, a clamp-on jig reverses the style of other jigs where clamps are applied to the jig. Instead, the 520P is the clamp and jig in one unit, making this a highly portable solution.
Key features:
Available in imperial or metric
360-degree rotatable clamp that holds up to 1-1/2 inch thick wood
Most packages come with a starter kit, clamp, and drill bit
Three pocket holes
Kreg's unique GripMaxx coating that holds the jig to the wood
Lifetime drill guide warranty
Type #4: Heavy Duty Pocket Hole Jigs
A heavy-duty jig that supports longer and thicker screws is required for larger projects. And, with a heavy-duty jig, you can bore for larger diameter screws and achieve a stronger joint than the standard-duty jigs.
Key features:
Supports material over 1-1/2 inch thick
1/2-inch bit
2-1/2 inch screws
Uses a steel step drill bit
Type #5: Pocket Jigs for Decks
This is a jig I wish I had known about before I built my last cedar deck.
Do you know how it works? By using a combination of a specialized drill and screw guide with a deck, spacer boards are kept free of screws.
Steps to use:
Secure the board with a red spacer against the previous board.
Then, drill and screw the outside edge.
With one side of the board secured, remove the red spacer and repeat. 
The only drawback? For securing screws near a wall, you'll need to do free-hand or face-nailing. And there are reviews that these work best for thicker boards (and to use screws in every joist).
Who Makes Pocket Hole JIgs?
Like most tools, there are a few primary manufacturers and dozens of imports. The following are leading manufacturers to start with:
Kreg is the most established manufacturer in this niche and owes a lot of its brand to the popularity of its jigs.
So how do you compare the dozens of jigs available and decide what's best for you? 
In this section we'll get specific on the best pocket hole jig for your needs.
But first, let's take a look at what features you should consider:
Multiple drill guide holes for fast drilling of wide boards
Integrated depth stop to allow fast drill depth setting
Toggle clamp for fast clamping and high pressure
Dust collection to remove the wood chips
Imperial and metric measurements
Heavy duty and micro jig support
Easy to clamp to bench (or work surface)
And of course, setup speed
1. Best Overall: Kreg

 720-Pro
Key features:
Ratcheting toggle clamp for fast clamping
Dual-purpose storage wings for storing drill bits and drivers and holding stock
Fast indexed stops for setting pocket hole depth
Index block for setting drill bit collar 
Adjustable workpiece stop
Dust control
Lastly, an integrated stop block for repeat hole drilling
Drawbacks:
Premium price (but features to justify)
Plastic/composite construction
2. Value Option: MASSCA M1

 Pocket Hole Jig 
Key features:
Aluminum block construction
Dust control port
Fast toggle clamp with large padded grip
And fast depth and drill bit collar indexing
Drawbacks:
Lack of ratchet and side storage of the Kreg 720-Pro (if desired)
3. Budget Pick: Kreg Pocket-Hole Jig 320
Key features:
Clamp-anywhere size 

Ultra portable with a carrying case

Anti-slip base and clamp adapter included

Material-thickness stops for common materials: 1/2″, 3/4″, 1 1/2″

Versatile design for indoor and outdoor projects and household repairs

Variable pocket hole spacing with twist-apart drill guides and removable spacers
Drawbacks:
Longer setup time versus a pocket hole system
Requires a clamp (separate, $10-20)
4. Kreg Jig R3 - Best Portable Jig
Key features:
Top-notch repair jig and a great toolbox addition

Simple to use (clamp not included)

Great for DIY or novices for one-time use

Supports materials 1/2-inch to 1-1/2-inch

Metal drill guide

Lastly, this set includes drill bits, a drive bit, a locking collar and five sizes of screws stored in a handy case
Drawbacks:
Best for repairs and occasional use.
5. Kreg Foreman Pocket-Hole Machine (Professional)
As an upgrade to a jig, this pocket hole machine will make quick work of your joinery.
While I've used biscuit joinery for years due to the speed of the cuts, this machine offers a similar rate and faster assembly with less wait time for glue-up.
Key features:
Pull the lever to start the motor, engage the clamp, and drill the hole
Support for 1/2″ to 1-1/2″ stock
Compatible with micro, standard, and heavy-duty bits
And, for control of your workpiece a 14 x 23-1/2″ table top
How to Use a Pocket Hole Jig
After carefully selecting your wood pieces, cutting them to length, and being ready to drill pocket holes, you'll want to place and mark all joints. 
Due to dozens of pieces moving all over during this joinery step, marking will provide the following:
Clear directions on which pieces are connected – both during drilling and later during assembly
Clamping clarity for knowing the face and back of the frames
I like to number the joints using a wood crayon or construction pencil to keep things clear. Not only do I know where the joints are during dull, but later during assembly.
First, this type of joinery creates a moderate force on the wood pieces. 
As you can guess, a standard trigger clamp is NOT a recommended alternative to a more robust face clamp. With that, check out our cabinet clamp guide if you need help with options for a woodworking clamp.
Setting Drill Depth & Drilling
With variations in wood thickness, you'll need to adjust the drill bit depth. Fortunately, all jigs provide an easy-to-use drill bit collar that can be set according to the wood thickness.
This is why I like to try out a test scrap first, verify depth is correct, and then proceed with drilling the project's holes.
Pocket Hole Jig Accessories
While the jig is one component of a screw-based wood joinery project, there are other supplies and accessories you'll want to consider. 
So, in this section, we'll explore a few accessories you'll want to consider at least. 
Face Clamp for Clamping Jigs and Leveling Surfaces
Dust Collection Adapters to Keep Work Area Clean and Drill Bits Working Their Best
Unfortunately, the model of Kreg I own doesn't have a dust collection port. 
And that makes for a messy time drilling as an abundance of wood chips generated after 20 holes.
The solution? 
You guessed it. Most of the higher-end pocket hole systems have a built-in dust collection port. And depending on your dust collection system, you can quickly hook in and help control the dust and improve your drilling speed and quality. 
Lastly, with this port, you'll likely need a few custom adapters to fit your dust system (or shop vacuum).
While pocket holes used in the construction of furniture and cabinets are typically hidden, there is a need to hide the screws at times.
And that's where pocket hole plugs come into play to cover the hole left by the jig and the installed screw.
When would you want to cover the screw hole? While sometimes necessary if the hole is visible, at times, it's a craftsman's choice:
Picture frames – while hidden, a plugged hole provides a complete "finish."
Table top joints – where they may be felt (especially if close to the edge)
Visual contrast where the pocket hole plug is part of the finished surface
Lastly, when pocket hole plugs are seen, some applications use contrasting woods like maple and purpleheart to create a design and call attention to the joinery.
Purchasing Pre-made Pocket Hole Plugs
Kreg offers five varieties of standard-sized pocket plugs that can quickly cover your holes and allow matching species:
Oak
Maple
White
Pine
Paint-ready
The only issue? You must make your own if your species isn't listed or you want a higher-quality grain and color match.
Using micro-jigs and need plugs? Well, Kreg has you covered there with two packaged options for oak and paint-ready.
Making Your Own Pocket Hole Plugs
Since you're making your furniture or cabinets, why not make the perfect plug yourself? 
And did you know common woods like red oak have dramatic differences in grain:
Midwest red oak is slow growing versus warmer climate – causing variations in color and texture of the grain
Certain red oak species appear orange, while others can be a paler white
Old-growth wood tends to have a denser grain pattern
So why does that matter? If you aim to avoid having the joinery featured in the finished piece, you'll want to use the same lumber stock for the plugs.
Once the holes have been drilled and the surfaces clamped, a pocket hole screw is used to finish the joinery.
This should be a simple, one-size-fits-all screw.
Unfortunately, it isn't. Due to variations in wood thickness, hardwoods vs. softwoods, and even indoor vs. outdoor applications, there are a variety of screws to choose from.
Choosing The Right Pocket Hole Screws
While this can be confusing, let's start with the most common application: joining a 1/2″-3/4″ piece of wood in a "butt joint" or perpendicular. 
And rather than stress about picking the perfect screw, the best approach is grabbing a project kit of screws. By using equipment, you'll have access to various lengths and be able to learn what's best for your joinery projects.
After that first trial run, you'll be ready to explore more advanced pocket hole screws.
Pocket Hole Screw Material For Indoor and Outdoor Use
While indoor furniture projects may be the traditional use for pocket hole jig joinery, the outdoors offers just as many project opportunities.
And this creates a need for pocket hole screws that can be used indoors and out:
Zinc Coated – for traditional indoor use in dried woods
Stainless – for wet, outdoor projects where the screw will be exposed to consistent moisture
Kreg Blue-Kote(tm) – for use in treated lumber with corrosive resistance (typically outdoor)
The cost will increase as you venture from the standard zinc screws. But to prevent your projects from failing a few years later, the extra spent now is worth it later.
Screw Design Matters to Avoid Breaks and Splinters
One of my biggest concerns when using screws in hardwoods is breaking the screw. 
And that fear is a consequence of having it happen more times than I'd care to admit.
So how do you plan for this when choosing a pocket hole screw? Let's consider two additional factors.
First, the purpose of the pocket hole jig system is to ensure the screw and its path into both pieces of wood are ready for installing a screw.
But, variations in wood require consideration for the thread design to ensure the best fit:
Fine thread screws are best for hardwoods like oak and maple.  Since hardwoods require less thread contact for a firm hold, look for this style of screw. And since less installation torque will be required, the risk of splitting the wood or breaking a screw will be reduced.
Course thread screws, on the other hand, are required in softwoods, plywood, or MDF applications. So what's worse than a broken screw? A stripped screw where the threads don't hold and the joint fails.
#2 - Pocket Hole Screw Head Style
While screw head design isn't always a first (or even second) thought for woodworking projects, it does matter.
First, I've found hardware manufacturers suffer from some of the most significant issues with their improper choice of screws. For example, drawer slides should use aggressive thread pan-head screws, but some vendors ship fine threads and flat-head screws. 
So what do you think you should consider?
For softwoods, most head designs will work. 
But for hardwoods, use a flat head so the surface of the head follows the pilot hole shape. Not only will this ensure maximum contact for a firm fit, but it will also reduce the chances of breaking the screw.
Pocket Holes for Professionals
A pocket hole machine is your best bet if you're a production shop owner looking to maximize volume.
Since these are meant for daily and continuous duty, they will feature the following:
Larger motors

Floor or bench mounted

Fully automated boring hole boring with a step-engaged drive

Fast drilling and bit simple changes

Low decibels for hearing safety
The only downfall? These machines are expensive. But, with savings versus biscuit joinery on glue and clamp time, you can justify it.
Alternatives to Pocket Holes - The Biscuit Joiner
Does the thought of aligning, clamping, drilling, re-clamping, and screwing have you nervous?
While I've done many projects with pocket hole joinery, I have made hundreds of kitchen cabinets with biscuit joinery. 
A biscuit joiner has a few advantages, in my mind:
No need to worry about depths of holes and screw lengths
Fast and easy to cut for high-volume jobs
Easy to assemble
But the biggest downside? I always let the glue joints rest for 4 hours to un-clamp, and a day before, I'll brave sand them. And that's where a pocket hole joinery system wins over on assembly time.
Check out the Festool DOMINO joint and alternatives for more wood joint alternatives, or compare dowels vs. biscuit joinery as a cheaper alternative.
Frequently Asked Questions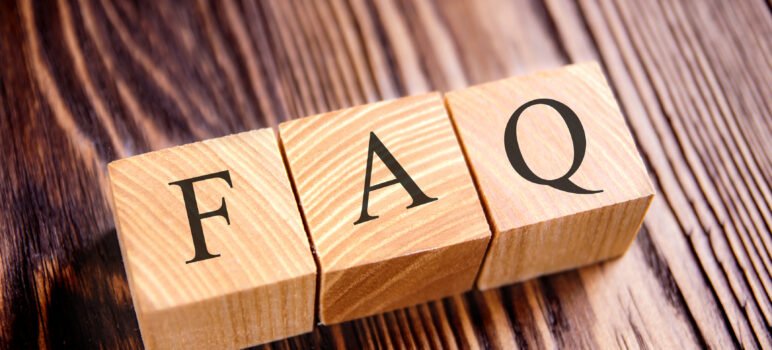 What's the difference between a pocket hole jig and a pocket hole system?
There are three tiers of pocket hole guides: jigs, systems, and machines. First, a pocket hole jig is meant to be clamped to the piece of wood. Second, a pocket hole system attaches the wood inside the jig itself. But lastly, a machine is a higher-end professional unit that makes high volumes of pocket holes and is often free-standing, like a shaper or industrial planer.
What is the best pocket hole jig?
The best pocket hole jig aligns with your woodworking needs. While one version is best for a high volume, a production-ready jig might not suit a DIY'er who uses only the jig 3-4 times a year. Due to that, before deciding which is the best pocket hole jig for you, it's best to determine HOW you will use it and then match your uses to the features of the jigs.
Will any screw work in a pocket hole?
You should consider a few things when determining what types of screws will work in a pocket hole. First, will the project be indoors or outdoors? Second, hardwoods require a less aggressive thread design, while softwoods and MDF require a more aggressive strategy. Third, the screw head design matters as a hardwood will need the screw head to match the hole's contour (typically flat head). And last but not least, the length of the screw must match the depth of the hole and provide a secure connection without breaking the surface of the wood.
While budget and your projects will ultimately determine the best pocket hole jigs for your workshop, it's best to plan if your part-time ambitions grow.
About the Author
Latest Posts
Eric has been a professional woodworker for over thirty years and has worked in small cabinet shops making everything from kitchen cabinets to hand-made furniture. Now working from a home woodworking shop Eric is sharing his passion for woodworking, tool advice and how-to knowledge from his Minnesota-based woodshop.