After decades using a biscuit joiner for face frames in kitchen cabinets I was dumbfounded by how well the Festool works when I converted to a Domino DF 500. While I knew the loose tenon was a superior joint; the surprising speed, accuracy and dust collection was a welcome benefit. So while there are Festool DOMINO alternatives that might do bits and pieces of what this tool does the simple fact is there isn't an equivalent.
There are very few tools over $1000 that you can hold in your hand. 
And, due to the patent Festool has on the DOMINO technology, that is likely to remain true for quite some time. 
As woodworkers know, within any trade there are tools that everyone will covet. And for any carpenter, cabinet or furniture maker, that tool (and brand) just happens to the be the Festool DOMINO. 
But, its hard to know the advantages of this tool until you plug-in the unique power cord to (hopefully) your dust extractors power port:
Almost no dust escapes the dust collection
Centering lines are clear and easy to see
Wide center gauge allows for simple center marking
Easy to adjust height with built-in stops
Fast tenon plunge depth adjustment
And, best of all, the stress of trying to glue-up wobbly biscuits is gone.
However, not every woodworking budget can afford a tool that retails over $1,000. So while we'll take a look at the features of the DOMINO and why it's worth the price for many woodworkers; there are a few lower priced tools for specific jobs.
Festool DOMINO Alternatives: Overview
While there are more advantages to a DOMINO than listed above, you can see this tool has almost every other option combined into one. And, minus a cordless option, there just isn't much else this tool could be designed to do. 
Where to Buy a Festool DOMINO
Combining woodworking popularity with pandemic supply chain issues has created a unique shortage in even high-end tool markets. Which has made the DOMINO hard to find at times. While these tools are almost never discounted, here's where I checked before purchasing:
Amazon – DOMINO DF 500 or DOMINO DF 700
Woodcraft – DOMINO DF 500 or DOMINO DF 700
Rockler Woodworking
ACME Tool Crib
What Makes a DOMINO Worth The Money
While mortise and tenon joints have been used for centuries, they have always required a chisel, square drill bits, skill and lots of time. 
Until the DOMINO came along and disrupted a type of woodworking joint that allow woodworkers to:
Mortise small to large projects
Create joints for indoor and outdoor projects
Take the tool to the work (vs. benchtop mortisers where the wood must fit to the bench)
Cut mortises 4″+ deep (DF700)
Make joints on rounded surfaces with optional jig
Perform repeatable cuts between surfaces for perfect matching joints
Connect to your dust extractor
Easy setup and support for angled joints
Complex gluing without the wobble of biscuits
And of course, ultra-fast joints.
The only drawback to a Festool DOMINO? It doesn't use the projects wood for the tenon, which limits some joints such as through tenons.
DF 500 Set In a Festool Systainer
Festool DOMINO Alternatives: 9 Options To Consider
With no generic or similar machine on the market, these are the alternatives to a Festool DOMINO:
#1- Plate Joiner (aka Biscuit Joiner)
Overview
If the Festool DOMINO is appealing because of the hidden joinery it does so well, then there is a more economical option: a biscuit joiner.
After building countless face frames, dozens of pieces of furniture and even counters with a biscuit joiner it provides a portable and high quality joint.
While it has limitations versus the DOMINO with the depth and joint strength, it is certainly a great second option.
Features
Key features:
Fast joinery
Works equally well for plywood and angle joints
Uses purchased joints (vs. the wood)
Helps align pieces during glue-up
Available in cordless for portability
When to Buy vs. Festool
So this is a tempting buy at around $200 versus over $1000 for the Festool right?
Here's when you should consider this as an alternative:
You won't be building furniture with volumes of 90-degree joints
Your projects will involve edge gluing a lot of 3/4 to 1-1/2″ thick wood
And, most joints won't require the structural integrity of a loose joint
Overview
This Festool DOMINO alternative is a breeze to use thanks to it's ultra-simple, self-centering design. And since dowels can be drilled from 1/4″ to 1/2″ a dowel jig offers the ability to do small, intricate projects similar to the Domino.
All for about 5% of the cost of an entry level Domino.
Features
Key features:
Easy to use with minimal instructions
Dowels form a strong joint, and when installed in pairs will prevent twisting.
Inexpensive
Can work on small to large projects
However, this is a slower tool, doesn't have the setup for complex joints, will work in plywood but not as accurate.
When to Buy vs. Festool
If you are truly a beginner this is a great budget tool to see if you will use doweling longer term.
So, here's when you should consider this as an alternative:
You won't be building high volumes of furniture
Projects you'll tackle will be low volumes of plywood joining
Festool may be in your future, but your budget and projects need to grow into the domino joints.
#3. Plunge Router to Make Loose Tenon
Overview
First, this isn't an obvious choice.
In fact, many experienced woodworkers don't consider using a plunge router to with their router table to cut mortise and tenon joints.
But, it's a fast, portable, and precision alternative.
And when paired with a router table it's an even better combination.
And, best of all, you can still use the DOMINO tenons if you match a fluted router bit to the thickness and length of the factory available DOMINO tenons.
Features
A plunge router features:
Easy depth adjustment
Large base and edge guide for precision placement
Inexpensive router bits
Similar "plunge" style joints as a DOMINO.
Is it as fast? No. But will it work with a little extra setup? Yes.
When to Buy vs. Festool
If hand-held mortise and tenons are your goal, then this is about your only option (shy of drilling dozens of holes, which we'll touch on in a bit).
With a savings of about 75% for just the base tool, plus avoid the cost of Festool dust collection, it's a HUGE budget saver too.
And, if you want to upgrade to the Festool later? Well, every woodworker needs a plunge router so you're not out any investment.
#4 - Triton Hand Held Dowel Joiner
Overview
If you polled most woodworkers they probably wouldn't know this tool exists.
The Triton is a unique doweling jig that one-ups the plate/biscuit joiners by offering the SAME hand-held design but offers a superior joint strength by drilling dual dowels using the same action.
Oddly, the Triton seems to be the only dowel joiner of it's kind (similar to Festool).
Features
Similar to a biscuit jointer you are likely familiar with, only with dowels, expect:
Simple to use
Drills dual 5/16″ holes spaced 1-1/4″ apart
0-90 degree angle joining
Adjustable drill depth to 1-1/4″
Dust port for keeping working area clean
The downside? Similar to a Festool DOMINO this alternative requires EXACT placement as there is no moving or shifting the dowels once drilled.
When to Buy vs. Festool
If joint strength is a priority and your projects tend to be larger, this this is a must consider. 
While biscuit and plate joiners offer ease of use, this machine will:
Produce strong joints for a fifth of the Festool DOMINO purchase price
Improved joint strength over the biscuit joiner
Suitable for angles, straight, small and large projects
The key gap is the Festool oval biscuit offers a non-twist design with one tenon. Which is important for glue-up and long-term joint strength in applications with rotational torque.
#5 - Rockler Beadlock (Mortise & Tenon)
Overview
Like the dual hole doweling machine, this jig offers an easy to use, fast system that offers the strength qualities of a DOMINO joint but at a lower cost.
While a standard, drill bit based mortise jig requires you to chisel the holes clean the Beadlock works around this by including the material left as part of the finished joint.
And, for maximum flexibility, router bits are available to cut your own tenons for use in through joints or exterior projects.
Features
Key features:
Easy to use
Fast drilling with no chisel clean-out
Packaged / off the shelf tenons.
Strong joint with anti-torque capabilities similar to the Festool DOMINO
Economical
Router bits for making your own tenons
When to Buy vs. Festool
As Rockler is a leading innovator, they have created a system that is very appealing. 
But it has a few limitations:
Beadlock does not work with angled joints
Slower vs. Festool with multiple drilling actions required
Not meant for plywood joints
But, that doesn't mean you shouldn't consider if:
Your mortise and tenon joints are lower volume
You have a plate or biscuit joiner for angles and connecting plywood
#6 - Mortise & Tenon Router Jig
Overview
So this jig IS NOT a cost saving option.
In fact this jig typically costs more than the Festool DOMINO 500-series. 
But, it is an alternative and is one of the premier router jigs for making mortise and tenons. In fact, it supports tenon layouts that the Festool cannot do.
Features
Key features for this Festool DOMINO alternative:
Precise mortise and tenons
Leverages a router base and jigging for controlled depths and easy stock removal
One setting for both the mortise and tenon
Smallest tenon: 1/16" x ⅛"
Largest tenon: ½" x 5"
And, 68 sizes of tenons within this range
Single, double, triple, quadruple and even angled tenons are possible
Ability to create bridle joints
Build floating tenons for breadboard ends on tables
Dowel joints, louvers and much more
When to Buy vs. Festool
So for more money than Festool, there must be reasons to buy this router mortise and tenon jig, right?
Fortunately, there are a number of reasons:
Supports decorative tenons that extend through the wood and in a variety of layouts
Choose when you need the same wood in both the mortise and tenon (Festool is only beech or mahogany)
Your projects don't demand joining plywood on edge (or, you use a biscuit joiner for that)
Most of your projects are small(er) and can be fit into the jig
However, if your projects aren't as intricate, your skill level with a router is low, and the return on investment is uncertain then keep reading for more economical options.
#7 - Benchtop Mortise Machine
Overview
Maybe you're expecting this to be the #1 Festool DOMINO alternative?
Well, I've ranked it well behind as an option because it doesn't automate the "tenon" part of a mortise and tenon jig. However, if your time, projects and skill allow you to cut a tenon (table saw or bandsaw, among other ways) you'll find this a low(er) cost option with plenty of machines on the market.
Features
Key features:
Fast and repeatable mortising of stock (usually) up to 6″ thick
Uses a square bit that will align the holes – and require some chiseling to flatten later
High quality machines are all metal and have durable fences for repeat clamping
Creates an ultra-strong joint when the tenon is properly cut
But, if you're on the fence and have ambitious woodworking plans you'll find a Festool DOMINO will just plain work BETTER and FASTER.
When to Buy vs. Festool
The #1 reason to consider this mortiser is you'll be making a low volume of mortise and tenon joints and don't have the time (or skill) to learn the more complicated router jig mortise and tenon (the Leigh jig) and biscuits / dowels just won't cut it.
#8 - Basic Mortise and Tenon Jig
Overview
Like the dual hole doweling machine, this jig offers an easy to use, fast system that offers the strength qualities of a DOMINO joint but at a lower cost.
General Tools is an innovator in woodworking tools and this aircraft aluminum all-in-one jig allows for cutting both tenons and mortises in one setup. While Festool uses a purchased tenon, this jig one-ups the benchtop mortiser by creating a jig for the tenon.
Features
Key features:
Cut matching mortise and tenon in one setup
Utilizes a router
Integrated clamps for holding material
Handles stock from 1/2 to 1-1/2″
Integrated marking lines with clear vue
Most kits include a spiral up-cut bit
When to Buy vs. Festool
Why you can consider this jig vs. Festool:
Medium complexity for all skill levels to learn and master
Fraction of cost for mortise and tenons
Ultra strong joints and allows for through tenons (vs. concealed Festool tenons)
But like most other jigs, if angles, through tenons or plywood joining is in your future you'll want to augment this jig with a plate joiner or other jig.
#9 - Square Hole Mortising Chisel Drill Bits
Overview
While these are used in the mortising machine noted above, if you are looking for a cheaper alternative to try out mortise and tenon joinery then this is a great alternative.
Simply put, these bits will create a square mortise hole in your stock. You'll just need to create the tenon with a router or table saw.
Festool DOMINO Alternatives: Other Types of Joints
We'll go into each domino alternative in detail, but before we do it's worth taking a look at the different styles of joints.
Mortise and Tenon
Of course, the Festool DOMINO is a modified mortise and tenon system. Which allows for alternatives such as:
Router mortise and tenon jigs
Benchtop mortise and tenon jigs
Floor model mortise and tenon jigs
Manufacturer custom solutions like the Rockler Beadlock
Hand tools and saws
Why the variety of tools for mortise and tenons? Well,
dating back 7000 years
these joints have been proven durable and strong. 
Biscuit or Plate Joinery
One of my preferred joints for it's speed, ease of glue-ups, and for most projects, sufficient joint strength. 
A biscuit joint is made by using a small diameter cutting wheel mounted in a hand-held tool. Similar to the DOMINO it is pressed on the wood, makes a cut, and the cut is filled with a football-shaped biscuit that is used to form a joint.
Doweling Jigs
This is arguably the most economical Festool DOMINO alternative and allows for similar furniture-style joints but at a fraction of the price.
A doweling jig creates a set-diameter hole that, when lined up between the two surfaces, produces a VERY strong joint. 
Surprise to most woodworkers (even pros) is a plate-joiner like doweling jig that drives dual dowels at a rapid pace. It is possibly THE machine you're looking for.
Pocket Hole Joints
While just about any starting woodworker has evaluated or purchased a Kreg pocket hole jig, they are really NOT a DOMINO alternative. So, in this article we'll stick to jigs that use a biscuit, tenon or other wood (or composite) to bridge the wood faces.
Frequently Asked Questions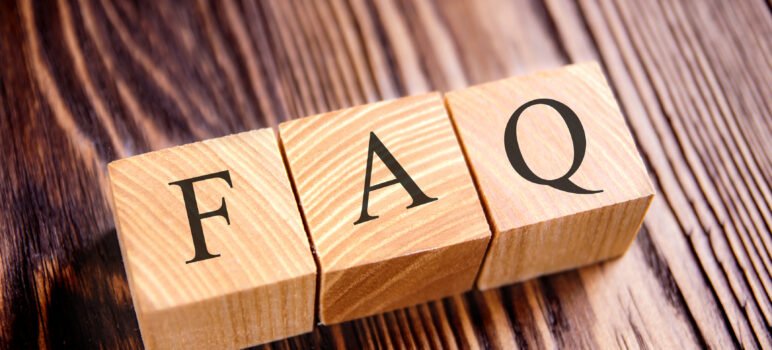 Is Festool DOMINO worth the money?
A Festool DOMINO is worth the money if you USE it often enough on projects that need the strength (and concealment) of this rather expensive jig. But with no similar jig on the market there is a bit of premium to pay – including some of the accessories you'll need to accompany it.
Do I need a Festool DOMINO?
If your woodworking is regular, you build a lot of furniture and your budget allows a Festool DOMINO is a premier tool that serious woodworkers need. While biscuit joiners and dowel jigs are good performing tools, a DOMINO jig just plain outperforms these jigs.
What is a Festool DOMINO joiner?
A Festool DOMINO joiner is a power tool used to drill a mortise into two matching pieces of wood or plywood. As a power tool it quickly creates a space for a custom Festool tenon that is glued and inserted into the mortises.
What is the strongest wood joint?
A mortise and tenon is the strongest wood joint and has been in use for over 7000 years to build lasting structures and furniture of all sizes.
Are dowels or biscuits strongest?
The strength of a joint is comprised of a quality glue joint and the surface area of the joint (biscuit or dowels) used to help connect the wood. And since dowels are typically drilled deep into both sides of the wood a dowel joint will be stronger in most situations. Why? Well, a biscuit joint is great for initial stability but with a shallow groove in the wood it doesn't ADD to the joint strength significantly.
Are pocket holes stronger than a domino joint?
No, a pocket hole relies on screws and glue to form a joint. On the other hand, a DOMINO joint uses a mortise and tenon design that provides for superior strength, rigidity and anti-torque power due to an oval-like tenon inserted into both pieces of wood forming the joint. Due to this secure connection, and with glue, a DOMINO joint will outperform a pocket hole screw joint.
The Festool DOMINO is like a SawStop table saw: neither has competitors. 
While the SawStop features a must have safety device, the DOMINO offers a joint that is both fast and strong. And in many cases a Festool DOMINO alternative requires two tools such as a dowelling jig AND a biscuit joiner.
Hopefully this article was useful and we'd like your comments on other (power)  alternatives.
Recommended Reading