When purchasing or upgrading a dust collector the dust collector hoses and connections will help ensure maximum efficiency of the system.
But for new woodworkers its more than simply connecting point A to point B. Its understanding there are dozens of unique add-ons that will make your system more useful.
In this article you'll learn:
Choosing hoses for maximum flow rate (CFM)
Solutions for both shop vacuums and full size collectors
Unique hoods, shrouds and ports to maximize dust capture
Static electricity prevention
Proper connectors and clamps
Blas gates to concentrate air flow
Dust Collector Hoses and Parts Overview
After finding the right dust collector for your shop the biggest project isn't assembling the machine.
Instead, having the right dust collection system hoses and connections to your machines is what will consume your time.
But, as woodworkers know, the best way to focus on your work and stop fussing with setup is to invest time upfront.
Which makes a few extra dollars and hours time on setting up dust ducts to your machines well worth it.
Related Articles:
Part 1: Collection Hoses and Parts For Shop Vacs
For woodworkers just starting out a shop vacuum dust collector is a great place to start. And while a shop vacuum doesn't generate the high CFM of a full size machine they work fine for small projects.
When setting up this style of dust collector look for:
2-1/2 inch dust collector hose
Cyclone separator
Dust collection blast gates
Machine hose clamps
Y-connectors
Hose hanging brackets
Reducing cones (variety of sizes)
Floor and table top collectors
Shop Vacuum Dust Hoses (2-1/2)
The first step with any dust collection system is matching your hoses to the machine.  And for shop vacuum systems that means starting out with a 2-1/2 inch hose that can be routed to your machines.
When buying hose for a shop vacuum consider:
Heavy gauge wire embedded in the hose that allows for a sturdy design that won't collapse
PVC see-through hose is the preferred style to see any visual kinks in the hose
A steel helix will both hold the hose firm and allow for grounding to reduce electrostatic build-up
Lastly, while you'll want to make sure all machines are connected be sure to minimize both the length and corners in the hose.
One of the most common problems with shop vacuum dust collectors is quickly clogging the dust filter on the shop vac. 
And as the filter clogs, air flow and suction are reduced and more dust is left, well, everywhere.
The solution? A dust cyclone like the popular cyclone from Oneida Air. When installed between your tools and the shop vacuum these simple devices will deposit both small and large dust into a 5-gallon pail (or other holding tank of your preference). 
Shop Vacuum Dust Collection Hose Blast Gates
As woodworkers know, air flow the key to a dust collection systems success.
And the best way to increase air flow is to decrease the length of pipe the shop vacuum will need to pull air through. 
The solution? The explosive sounding blast gate which simply slides up and down at various points of your hoses to cut off air to machines that aren't in use.
Dust Collector Hose Clamps (2-1/2 Inch)
After all of your hoses have been cut to length and assembly is the next step you'll need to firmly connect the hose to the machine.
However, you'll want to have a strong hold but also one that can be quickly released for tool maintenance and moving.
Which means you won't want to have your hoses cranked onto the machines with a standard clamp. Instead, opt for a large thumb screw design for tool-less usage.
Dust Collection Hose Reducer for Shop Vacs
Already have a maze of 2-1/2 inch dust hose and are upgrading from a shop vac to a standard dust collector?
Well, for lower CFM tools one option is to use a step-down reducer that let's you connect a 4-inch hose to a 2-1/2 inch hose. Which lets you instantly keep using your in-place hoses and upgrade to larger 4-inch dust collection hose later.
Shop Vacuum Dust Hose Y-Fitting
The enemy of a dust collector duct system is a sharp bend that mixes up the air pressure within the hose. 
Which is why both manufacturers and woodworkers know to use Y-fittings that will allow you to redirect your hoses without creating sharp bends and angles.
Dust Hose Machine Adapters
The best way to positively improve your dust collection systems performance is to make a proper connection at the tool itself.
While this is easy for planers or machines where dust ports are included, for some tools like router tables, drill presses and miter saws the connections are more difficult. 
Shop Vacuum Fittings and Connections
If your goal is a shop floor that is 95% clean at the end of the day you'll want to invest in a complete dust collection fittings,  connectors and blast gates.
And, if your dust collection hose is clear PVC opting for a design with clear y-fittings will let you see your dust all the way to the cyclone or shop vacuum.
Floor Sweep With Shop Vacuum Connectors
While your dust collection system might contain a large percentage of the dust it won't manage to capture it all.
Which will leave some dust on the floor. So, rather than sweep it up and into the garbage woodworkers will install a floor sweep that allows dust and small debris to be deposited where it belongs.
Note: for shop vacuums you'll need to run a short 4-inch hose, then use hose reducers and clamps to meet up to your shop vacuum.
Part 2: Collection Hoses and Parts For Full Size 4-Inch Systems
Stepping up to a full size dust collector with higher CFM and capability to support professional-grade tools you'll find a lot of the same hoses and connectors just, well, larger.
When setting up this style of dust collector look for:
Dust collector hose
Dust collection blast gates
Machine hose clamps
Y-connectors
Hose hanging brackets
Floor and table top collectors
Heavy duty cyclone separators
With many woodworkers using floor or wall mount dust collectors the volume of dust is always an issue. And for even larger capacity 1100 CFM or more canister systems a pre-filter that can catch large debris is desired.
The solution? Much like a smaller shop vacuum system install a cyclone filter in-line of your tools and dust collector.
4-Inch Dust Collection Hose
Once woodworkers start building a dust collection ducting system there is one guarantee: miles of hose.
And while blast gates will help enable the system, a high quality see-thru hose is still a must to identify where clogs occur.
Lastly, since these hoses are connected to larger capacity machines its a good idea to use a grounding wire to prevent electrostatic build-up.
While the helix coils running through dust collection hoses offer no-kink support, they have another function. 
To allow grounding of the dust hose to prevent electrostatic build-up. 
Why is this important?
Well, by connecting the steel wire at both ends of the machines a negative charge can be released back into the machines. Be sure to follow your dust collection manual on how to properly achieve a ground.
Blade Guard Dust Collector
Dust collectors can only capture the dust that enters the pipe.
And with table saws that means a small percentage of dust is never captured as the saw blade spins.
Which, for putting the final touches on capturing dust, means adding a dust collector on top of the saw. And as you know a guard should always be used – this added feature just makes it even more useful.
In most woodworking shops the largest generator of uncaptured dust is the miter saw.
Because of this tools open design the dust tends to "fly" off the back of the saw and then, well, everywhere.
The solution? Either build an enclosure around your saw and connect a dust collector hose. Or, opt for an after-market solution that creates a foldable tent that connects at bottom to your dust hose. 
Note: With a reducer fitting these typically work for both a 4-inch and 2-1/2 inch shop vacuum.
Your saws will only cut wood when the saw is on.
And your shop vacuum will only capture dust when its on.
Not surprisingly, a number of woodworkers will simply not turn the dust collector on for a few simple cuts. The solution however is simple: an automatic switch that detects power usage of your tools and turns the dust collector on for you.
Of course, for larger machines and dust collectors you'll need to watch overall power usage and amperage. Which makes these switches best for lower amperage tools.
Frequently Asked Questions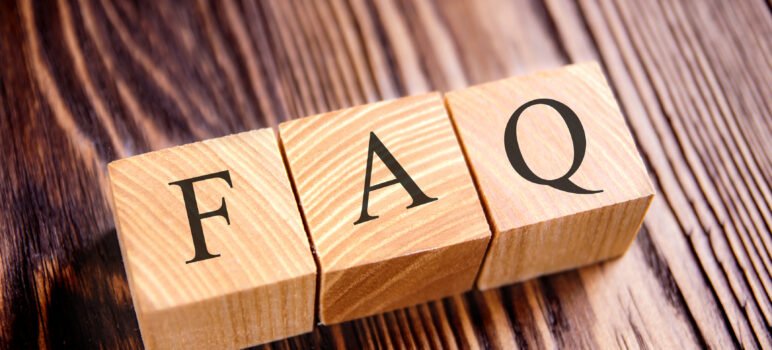 What can I use for a dust collector hose?
The proper dust collection hose features a thick wall, see-through PVC design and a helix wire running through the hose to allow for proper grounding. Additionally, a hose will not kink when making a corner.
Can I use metal ductwork for dust collection systems?
Many larger woodworking shops and dust collection systems will use metal for the piping. As this pipe can be larger in diameter and move more air it makes for a great ductwork system. However, your power source must be designed to handle the air flow requirements to avoid loss of CFM that can degrade your system. Be sure to use blast gates to only supply air where for active machines.
How many CFM does a dust collector need?
For larger woodworking tools like table saws a dust collector should have at least 500 CFM to properly capture large and fine dust particles. Which, for most machines, excludes use of a shop vacuum as their maximum CFM typically stops at around 400 CFM.