Woodworkers know that free-handing a router won't always work for their projects. Which is why router tables are used to produce higher quality and more advanced woodworking projects. Learn what makes the best router table and why features will matter to you.
For anyone familiar with a router the most common use of one is to move the router while the wood is held still.
But, there are certain projects in woodworking, like making cabinet doors, that require using a router in a fixed position while the wood is feed to the router. Woodworkers do this for improved cut quality, safety and simply because some router bits just can't be used freehand.
| Product | Product Desc. | Shop |
| --- | --- | --- |
| | BEST OVERALL: Bigger workshops will enjoy a floor-style router table for larger jobs. | CHECK PRICE |
| | BEST BENCHTOP: For small workshops the benchtop mounted Bosch RA1181 features an aluminum table and all the key features. | CHECK PRICE |
| | BUDGET PICK: For an occasional project on a budget Bosch offers the RA1141 that folds up and easy to store. | CHECK PRICE |
| | BEST ROUTER LIFT: Kreg PRS5000 router table lift is a must for your floor-style router table | CHECK PRICE |
Best Router Tables: Buying Guide
Why Woodworkers use a Router Table
Along with a table saw, drum sander, dust collectors and other tools a serious woodworker will always have a router table in their tool collection. 
But what makes this table so special? Well, with a router table you can make projects like cabinet doors and trim that you can't with a free-hand router. 
Key Features of a Router Table
Having trouble finding the right router table? Woodcraft is a premium supplier of woodworking tools and stocks many of the best router tables.
A router table has a surprisingly large number of features – and especially as you look at professional tables that will need to support high precision routing.
However, not every budget can afford the features. So, we'll take a look at features in three categories for beginners, intermediate and professional woodworking.
Beginners Router Table Features
While a professional table with all of the accessories can cost over $1000, that's out of reach for most woodworkers. 
Just starting out and want a benchtop table to fit your existing router?
Entry level tables will generally have:
Compact size for benchtop use
Shorter and narrower tables than a floor-model
Dust ports
Fit for most plunge or fixed base routers
Some may have integrated on/off switch
And, as these are compact additions to your garage and use your existing router, they won't take over precious space in small shops.
Intermediate Router Tables
Stepping up in both size and height, you'll find an intermediate table offers a larger working surface and ability to use jigs to further enhance your work.
If you have any ambition of making cabinet doors, this is the router table to start with.
And, this intermediate router table offers enhancements like:
Leverage stands to be mounted from floor
Larger table sizes
Longer and better integrated fences
Enhanced dust collection
Capable of supporting a baby power feeder
Above table router lifts
Fixed legs typically paired with portable tool bases
While the features are similar to a benchtop model, the key upgrade here is a larger table for making cabinet doors.
And, my favorite, is a power feeder compatibility that will allow for larger projects with better quality.
Professional Router Table
When it comes to a professional router table it's possible to recreate a cabinetmakers shaper. 
Or, at least come close.
Paired with a heavy duty router a shaper table can do everything from furniture to complete kitchens. But, how would I know? Well, I've built large cabinets with raised panels using just a router table and it wasn't much harder than using a shaper.
Key features:
Large, high quality table with low friction
Tracks for feather boards and gauges
Power router table lifts
Oversize aluminum insert
Power switches
Choosing a Router Table Best for Your Projects
From just starting out to looking to leap into an intermediate or professional table the first consideration is ALWAYS the types of projects you'll be making.
With that in mind let's take a look at common projects and help match a router table to your shop.
Recommended: Intermediate or professional tables are best for cabinet doors
The reason I own a router table is to make cabinet doors. And, while my doors started out using large raised panel bits in a 3-1/2 HP Dewalt router, I gradually moved to more simple doors like shown above.
But, that doesn't mean you'll want to start lower as these larger tables offer:
Better support for cutting edge profiles on the doors
Smoother surface that will not damage softer woods
Enhanced feather board support – both on the fence and table
Support for a power feeder – a must for any cabinet project to ensure a perfect routed edge
Making Trim for Cabinets, Furniture and Home
There's something unique about making trim, and it might surprise anyone who hasn't tried.
What is it? Well, surprising to many, top quality trim is made with a controlled feed rate and pressure.
Which means a hand-held router isn't a great option for most trim, even when considering the limitations of narrower stock.
So, if you plan to make trim (a great side business, for some) a router table capable of supporting a power feeder is a MUST. 
Furniture and Simple Round-overs
Perhaps you're wondering when you'd use a basic, benchtop router table? 
Well, there are plenty of reasons for a small workshop to have this type of table:
Basic edge rounding on narrower wood stock
Cutting rabbets and dados in narrow strips eg. for drawer backs
Small stock that can't support the size of a router (this is often the #1 reason to step up to a router table)
For occasional projects in small shops a benchtop table makes a lot of sense. And, it doesn't require a dedicated plunge router so you can free up your router for free-hand work.
As you might guess, there are tradeoffs in this size table. But the ease of storing this size table under your bench, quickly setting it up, and tackling complex routing projects you can't with a hand-held router make it a great place to start.
While most benchtop tables feature the basics of a fence, slot for a miter gauge and dust control, the Bosch goes beyond with:
Integrated power switch (extremely useful!)
Support for fence-mounted feather boards
Aluminum fence
Broad range of router compatibility
Support for (optional) above-table router height adjustment
I've spent a lot on accessories for my Rockler router table, including installing a mini power feeder on it. With their kit you can build your own table to include just what you need:
Fence and feather board kit to hold workpieces in place
High pressure laminate top that will fit a wide variety of Rockler branded router table insertsRouter table stand or make your own
Swivel casters for lockable portability
Router inserts custom-fit for your table
And a router table lift
As you can see from the list above there's a lot of features and add-ons with a router table.
In fact, at this level, only the table saw can arguably have as many options and accessories.
Larger tables will offer better work support on pieces like assembled cabinet doors
A floor model router table is typically best with a dedicated plunge router for fast setup
Advanced router lifts will allow for precise router height adjustments
And a power feeder is a must for larger scale repetitive work to improve quality and reduce strain of feeding boards through the router
If you know anything about Kreg you'll know they are famous for making jigs. And, beyond a table and fence, most of what a router table is about is just that: jigs.
Their all-in-one offering here is a great option if you know you want all the features bundled into one kit (and price).
Key features:
Huge 24×32″ table
Router power switch
Table fence
Casters
Inserts
Set up bars
Lastly, beware, this setup is sold in many variations so just double-check what's in the kit you're looking at.  And make sure you install a mobile base under this to move it around if you opt out of the caster.
How to Use a Router Table
In many regards a router table is as complex as a table saw, or even more so if you move into advanced projects. 
But, first and foremost, a ROUTER TABLE IS A DANGEROUS MACHINE. If you're not comfortable or capable of using power tools then don't. Because a router table inverts your router it exposes the bit and extreme caution is required. Read and follow the manufacturer instructions.
Disconnect the power before adjusting, changing or otherwise getting anywhere near the router bit. Don't trust just the power switch.
Invest in a router lift if you'll be a frequent operator. You'll thank me later.
Fence alignment is critical to a clean cut. Because of that, use a straight steel rule about 24″ or longer and make sure the fences match PERFECTLY before cutting stock.
Always start with a scrap piece to set bit height
Dust collection is a must to keep the bit clean and operating correctly
Key Maintenance and Storage Considerations
While maintenance and keeping tools protected isn't always #1 on the list, a router table is a precision tool.
And for that reason, with a benchtop model you want to make sure to dedicate storage to keep the fence from abuse.
Have your sights on a floor model? Be sure to use caster or a mobile base. While I've picked mine up a few times it's heavy and awkward.
Frequently Asked Questions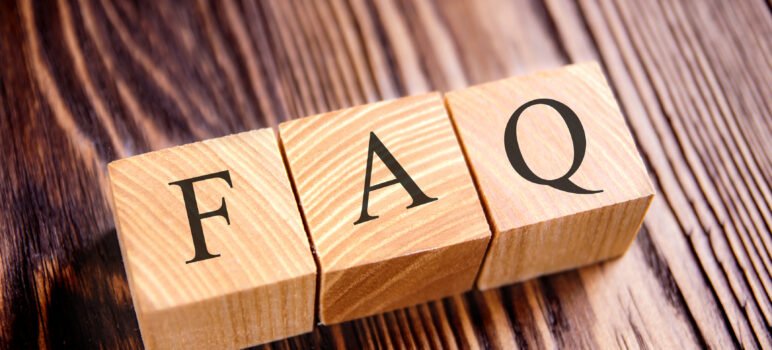 What is the best router table?
Choosing a router table requires matching your woodworking projects to the router table. While the BEST router table is a professional router table, it's expense rivals most table saws and takes up significant room. However, under-buying can't be undone, so choosing a router table with enough "room to grow" is important.
What are router tables used for?
There are many uses for a router table. For example, the problem with routing narrow wood is it doesn't give a solid surface for a hand held router to sit on. Which prevents a smooth cut. Other uses, though, include using a router table to hold large bits that couldn't safely be hand-held or used such as a raised panel bit.
Is a router table the same as a shaper?
While both a router table and shaper are the same general size, a shaper differs from a router table in that it has a dedicated spindle and motor. Due to the shapers design, it offers many advantages such as easier bit changing and height adjustment.
While a router table isn't for every woodworker, once you start using one you'll swear you won't go back. And, buying the right size is important upfront as you'll be adding a lot of accessories to it as you find new uses.
Bestseller No. 1
Sale
Bestseller No. 2
Sale
Bestseller No. 3
Sale
Bestseller No. 4
Sale
Bestseller No. 5
Last update on 2022-09-24 at 22:53 / Images from Amazon