The best dust collection systems for woodworking shops vary with the number of tools, size of the shop and ultimately your budget.
While the best dust collectors are usually the highest cubic feet per minute (CFM) and generated by high horsepower machines, for some shops a lower CFM unit makes the most sense based on space and your use.
While purchasing a dust collector for large dust producing machines will help, most woodworkers will have a combination of three dust solutions:
MULTI-TOOL SYSTEM: JET-DC1100 is a full size canister-based collection system for use with multiple tools. Jet specializes in large dust collectors.
DUST EXTRACTOR: Festool HEPA Dust Extractor will suction dust from hand tools that a dust collector cannot.
DUST FILTER: SHOP FOX 21830 works to capture fine dust particles that can stay in the air up to 30 minutes after your tools are turned off.
Best Dust Collectors By Shop Size
Not all woodworkers will need a 1100 CFM dust collector.
In fact, quite a few small woodworking shops can get by with a 500 CFM solution and a flexible hose that can move from machine to machine.
But from varying brands, horsepower, ducting, vortex options and decisions on canisters vs. bags there many decisions before choosing what is best for your shop.
Dust Collection For Small Shops
For small shops dust collection can come in four different shapes and sizes:
Shop vac dust collection
Wall mounted
Portable floor units
While physics comes into play with hose size, corners and distance the simple math is locate the dust collection as close as possible to the machines. A higher CFM machine can perform worse than a lower CFM if not properly placed.
Small Shop Vacuum Dust Collection
Shop vacuum dust collectors utilize a shop vacuum and hoses connected directly to your machinery. While inexpensive, these systems are designed for smaller tools and usually require moving the hoses and vacuum when you switch tools.
The drawbacks of this system are fast clogging and filling of your main collection tank. But, that is addressed through use of a shop vacuum dust vortex. More on that later.
Wall Mounted Dust Collectors
According to one of the popular benchtop planer manufacturers (Dewalt), you'll need over 500 CFM to properly operate their planers. While a shop vacuum can limp along and work for small jobs, it won't provide the sustained volume. 
Which takes most woodworkers up to a traditional dust collector. But, as with most small workshops space is always a premium. 
So, top manufacturers like Shop Fox, Grizzly and a few others converted a traditional stand-based collection unit into a simple-to-mount wall dust collector. 
With these machines topping out at 1HP you'll find most generate suction just above 500 CFM and are extremely easy to use with just a flexible 4″ hose.
Compact Portable Floor Dust Collectors
As anyone who has worked a dust collection system before knows, the closer the vacuum is to the machine the better the CFM where it matters. And thus overall quality of the dust control.
Which makes a compact unit like this brand-name Grizzly a top option to mount under a bench, attach to a hybrid table saw or simply move to machines when needed.
Portable Benchtop Dust Collectors For Small Projects
For projects where dust collection hoses can't connect to the machine a portable dust collector is a great option. 
Have a benchtop disc or belt sander that spits out dust? Or, carve wood and need a way to keep the dust down? Then a portable dust collector that works much like a dust filter (but meant to be on the bench) is a great upgrade.
Dust Collection Systems for Large Shops
Space is always a luxury in a home woodworking shop. Whether its a dedicated 600sqf shop or a 1000sqf shop that has to be shared during the week with cars space allows for better, well, everything.
And, for dust collection systems, that means the ability to install a ducted solution that lets you keep machines permanently connected.
Lastly, you'll find three types of these dust collectors:
Budget friendly "bag styles" that start out under $400.
Canister style uprights with higher CFM, more horsepower and better small micron filtering performance
Two stage vortex filters that offer the best performance, but all-in-one units are $2000 or more.
Standard Upright Bag Dust Collector
Upgrading from a wall or portable floor model to an upright dust collector is a significant boost.
Not only does these upright units start with about 40% more CFM, they hold more dust and are on mobile carts that can be moved easily around the shop.
Canister System Single Stage Dust Collectors
Canister dust collectors are distinct enough from a bag that separating them into their own type of dust collector is worth it.
While a bag system inflates and deflates, a cartridge system is static and it's grooved fin design offers greater surface area for filtering dust. And, they are generally able to capture more 1 and 2-micron dust particles.
Lastly, it is common to spin the agitator paddle to remove any built-up dust on the inside of the canister to prevent suction loss.
Cyclonic Two Stage Dust Collectors
Cyclonic dust collectors are the king of dust collectors as they feature two-stage dust separation and the most cubic feet of air flow.
While you may have seen larger units parked on top of industrial buildings, these have been shrunk down to size to fit into most larger workshops. 
Why a cyclone? Well, the air movement allows large particles to fall to the bottom and out into a large chip container. Meanwhile, smaller particles are suspended and pushed into a neighboring collection bin that collects the fine "cake dust" into a smaller bag.
Large Shop Dust Collectors
When it comes to large workshops that will run multiple tools with high CFM requirements then the game steps up to more power.
And while most small workshop dust collectors start at 1HP, these units start at 3HP and go to 6HP or more. Which means 30 to 50-amp breakers and specialized power to handle heavy workloads.
Of course, these systems are all meant to be ducted and the top brands like Laguna offer up HEPA filtration.
Dust Collection Solutions for All Shop Sizes
Both large and small woodworking shops all have tools that need dust control that a standard collector can't provide. 
For example, miter saws tend to blow dust out of the back of the saw no matter how hard you try to setup a hose. Or, lathes generate a pile of dust behind the chuck that needs a bit more suction.
Dust Extractors for All Size Shops
Collecting dust in a workshop isn't simple. First, large machines like dust-generating planers and woodshop table saws must be addressed.
Then, as you know, your hand tools like routers, random orbital sanders and power track saws need to be addressed.
The solution? A dust extractor that can be paired with your hand tools. And, if properly paired with your tools will automatically turn on and off with your tools.
After investing in a new dust collector and setting it up you'll find one of the top dust generators in any woodworking shop still does what it does best: make a mess.
The solution? A dust hood that shrouds your saw and pulls the dust back into your dust collection. The Rousseau 5000, shown above, has a 4″ dust port to connect to your collection system of choice.
Best Dust Collectors - Top Brands
Like all tools, there are three categories of tools to wade through:
Imports found online that don't have a website (read: no warranty support or parts later)
Brands targeted to end consumers that haven't stood the test of time
Top woodworking brands that offer long warranties and decades of performance. 
So what does that mean for dust collectors? Shop at your price points within JET, Grizzly, Laguna and Shop Fox.
Dust Separators Improve Performance
Dust separators are in a class of their own as they are add-ons that make a dust collectino system work MUCH better. 
While there are a variety of systems, including the extremely popular Dust Deputy, the basics of a separator is in it's use of a cyclonic air movement that pulls heavy chips out and only passes finer dust upstream to your shop vacuum. 
Seems optional, right? Not really, you'll want to try one of these out to see why thousands of woodworkers rely on them.
Dust Collectors For Miter Saws
After spending a few months building an outdoor accessory building, re-doing my deck and even cutting aluminum hand railings my Makita miter saw was busy.
And, it generated a MASSIVE pile of dust. Since I was in the middle of upgrading my miter saw station I hadn't yet installed a dust collection hood. 
Dust Collection Hoods for Miter Saws
As you can see pictured above, a dust collection hood simply fits around the back of your saw like a hood. Since you likely know your miter saw dust can NEVER be caught by the (silly) dust collection bag, these hoods work to capture all of the dust.
And, when paired with your dust collection system (there's a hookup at the bottom back of the bag) you'll be able to capture a high volume of that dust.
Dust Extractors vs. Dust Collectors
All of this is great, you might say, but how do I control the dust of my hand tools?
With a dust extractor of course.
Where a dust collector is all about large volumes of air, a dust extractor is built for high suction. And convenience with features like:
Automated on/off to start and stop with your tools
Long, small diameter hose to work with your tools
Portability for use in the garage, home or on the jobsite
Lower decibel than a shop vacuum
Power plug on the machine to detect and enable the dust extractor to start/stop
The Best Dust Collector System Requires Accesories
Once you have a decision made on the best dust collector for your shop you'll want to take a look at a few additions.
While easy to either overlook, or just not know they are available, here's a few to consider:
Extra dust hose
Floor sweep chute
Pre-piping on tools with hard-to-reach dust ports (table saw)
Ducting supplies and reducers (router table)
Extra dust collection bags
Hand tool adapter hoses
And, the most innovative item, a switch that will automatically turn your dust collector on & off when a connected tool is installed
Frequently Asked Questions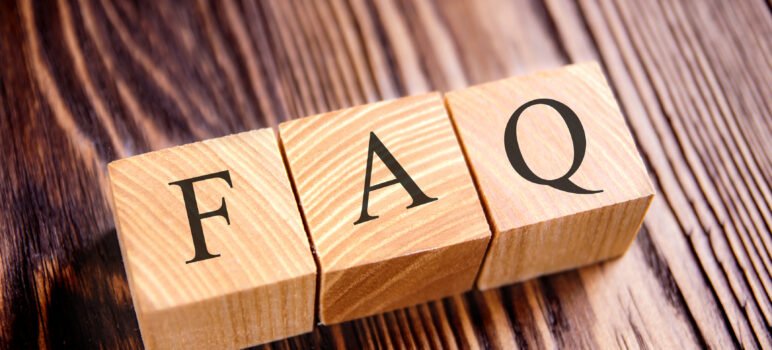 How much CFM do I need for a dust collector?
In general you'll want a dust collector that can produce at least 500 cfm. Since you'll lose suction to hose length, fine dust cake that accumulates on your bag, and simply some tools that just require 400-500 CFM. While this rules out a shop vacuum for most larger tools like a planer, if you are looking for dust collection with a smaller hand tools a 100-150 CFM shop vacuum can work.
How much does a dust collector cost?
A small shop vacuum dust collector with a dust separator can start around $125 and run all way up to $700 for a larger shop dust collector. Industrial dust collection units typically start at $1500 and cost upwards of tens of thousands of dollars for large furniture shops.
Do I need an air filtration system if I have a dust collector?
It's always best to pair an air filtration system with a dust collector. Since a dust collector only captures dust in range of it's suction you will not collect the fine particles that hang in the air. The air filtration systems, however, will circulate the air in your workshop and collect dust that remains suspended for up to 30 minutes.
Is a single stage or cyclonic dust collector better?
A cyclonic dust collector is generally better than a single stage dust collector as it separates heavy particles early and allows separated collection of large and fine particles.
Is a shop vacuum or dust collector better?
Because dust collection is all about cubic feet per minute (CFM) the best way to capture dust from a woodworking tool is the tool with the highest CFM. And, for that reason, a dust collector that is built for moving large amounts of air is the winner. However, shop vacuums for small shops and tools like orbital sanders can work.