We all know this. If you turn on a tool in a woodworking it needs to be connected to a dust collector. Because wood dust is both a health hazard and a mess as it layers on your workshops tools, storage, cars and well, you get the picture. And the best dust collectors are, surprisingly, less expensive than you might think. In this article you'll review what the right dust collector is for your size workshop, tools AND budget.
When I first started building cabinets in the 1990's we used a massive dust collector that piped dust into a pile outside. While effective for large tools (and feasible due to a countryside location) I've been using a JET Canister Collector for my home workshop. 
But dust collectors can be as small as a shop vacuum attached to a dust cyclone. Or, they can be portable bag collectors or extractors that can be stationed alongside your hand or power tools. And, of course, all the way to the JET canister style I use. 
In this article we'll review how to manage dust with:
Dust extractors that connect to your hand tools
Dust cyclones that separate large chips before they reach your shop vacuum or dust collector bag
Wall mounted dust collectors for small shops
Compact collectors for stationing alongside tools
Dust filtration systems that support your dust collector
Full size dust collectors with canisters for optimal air volume
Seems like a lot, right? Well, we'll keep it simple and point you at the right collector for your shop and budget.
Best Dust Collector: Important Features
Like any tool, it's best to understand all the possible features of a dust collector first.
While you won't need or buy all of them, some features may spark an idea on how you can best install or utilize the dust collection system.
With that, here's the top features to consider:
Large particle dust control
Air flow velocity
Air flow volume (cubic feet per minute or CFM)
Static pressure
Portable vs. stationary
Cyclonic dust collection
Remote controlled vs. push button vs. automatic activation
Fine particle filtration (cartridge vs. bag)
Lastly, fine particle dust control is best left to a dust filtration system
Now, as you know, not all dust collectors will pack all of these features into one. For example, larger shops demand more air movement (and horsepower) as machines are connected by runs of ducting. 
But on the other hand, small home workshops may only need direct attachment to smaller table saws and hand tools.
All of this has brought dust collection for woodworkers into six distinct types of shop dust collection systems:
1. Shop Vacuum Dust Collectors
Shop vacuum dust collectors utilize a shop vacuum and hoses connected directly to your machinery. While inexpensive, these systems are designed for smaller tools and usually require moving the hoses and vacuum when you switch tools.
The drawbacks of this system are fast clogging and filling of your main collection tank.
Which leads us to our next type of dust collector (well, technically, an add-on…).
Dust separators are in a class of their own as they are add-ons that make a shop vacuum system work MUCH better. 
While there are a variety of systems, including the extremely popular Dust Deputy , the basics of a separator is in it's use of a cyclonic air movement that pulls heavy chips out and only passes finer dust upstream to your shop vacuum. 
Seems optional, right? Not really, you'll want to try one of these out to see why thousands of woodworkers rely on them.
Dust Extractors are gaining popularity as a stand-alone unit designed to pull dust from small hand tools. We'll cover these in more detail later, but they are essentially a specialized shop vacuum designed only for hand tool dust. 
Thinking you've seen these before but can't remember where? Well, if you're familiar with Festool tools like the Domino joiner you've likely seen their dust extractor. 
4. Bag System Single Stage Dust Collectors
Single stage bag dust collectors are the next step up from a shop vacuum. With a simple design, larger horsepower, and ability to connect to multiple tools these are great choices for small workshops.
And, they come in wall mount, hand-held portable or classic upright design (like the cartridge version coming up next).
5. Canister System Single Stage Dust Collectors
Canister dust collectors are distinct enough from a bag that separating them into their own type of dust collector is worth it.
While a bag system inflates and deflates, a cartridge system is static and it's grooved fin design offers greater surface area for filtering dust. And, they are generally able to capture more 1 and 2-micron dust particles.
Every 30 minutes or so I like to spin the agitator paddle to remove any built-up dust that is prevent maximum suction.
Editors note: the Jet Dust Collector pictured above is what I've used in my workshop for almost 20 years.
6. Cyclonic Industrial Dust Collectors
Cyclonic dust collectors are the king of dust collectors as they feature two-stage dust separation and the most cubic feet of air flow.
While you may have seen larger units parked on top of industrial buildings, these have been shrunk down to size to fit into most larger workshops. 
Why a cyclone? Well, the air movement allows large particles to fall to the bottom and out into a large chip container. Meanwhile, smaller particles are suspended and pushed into a neighboring collection bin that collects the fine "cake dust" into a smaller bag.
Choosing the Best Dust Collector for Your Shop
First, classification is everything in tools.
For example, I wouldn't recommend a 2-car garage woodworker to buy an industrial sized SawStop table saw as it's likely both out of your budget and you won't have room for it.
So, instead, we'll take a look at the best dust collector based on your shop size and your likely tools.
Shop Vacuum Dust Collector for Small Shops
There are tens of thousands of home workshops using a shop vacuum to collect dust.
And, using a shop vacuum is an ok approach if you are starting out.
Will a shop vacuum work as good as a $700 dust collector? No. But, if you already own a shop vacuum you can start containing your dust issues by simply adding a dust separator. 
With that in mind, here are the key things to look for in a shop vacuum dust collector:
Largest possible CFM (cubic feet per minute)
Highest horsepower
Extra long hose to allow movement between machines
High quality hose that won't kink or break
Ideally cart based and not the clumsy, short push-and-kick around models in home stores
No matter how good your shop vacuum is you HAVE to use an upstream dust separator to avoid loss of suction caused by a clogged shop vacuum filter.
Best SHop Vacuum for Dust Collection
Vacmaster – Beast Professional Series 14 Gal. 6.5…
Best-in-class suction power and air flow easily tackles tough jobs around…
Durable and tough stainless steel tank and cart design allow for extra…
Integrated hose, accessory and power cord organization provide space…
Includes 7 ft. x 2-1/2 in. kink resistant premium hose, utility nozzle,…
Last update on 2021-05-02 at 08:02 / Affiliate links / Images from Amazon Product Advertising API
While a wall mounted option in a shop vacuum is one way to go just remember you'll need to have it close to your tools. And in suction, distance equals loss of power.
Which means a floor model is your best bet.
But, if you're like me, you've fought and tripped over the standard portable shop vacuums on simple jobs like vacuuming the truck. 
Which is why the "Beast Series" from Vacmaster (above) is a place to start that features:
For a shop vacuum, a massive 123 Cubic Feet Per Minute (CFM)
14 gallon tank
6.5HP motor
27 feet of total reach with extension cord and hose
And, of course, a CART to move it around
And, most importantly, if you need to move the vacuum from point A to point B it's on a compact cart. Which leads us to the next point: you need a dust separator with this unit.
Don't Lose Suction: Use a Dust Separator With ALL Shop Vacuums
Dust Deputy Anti-Static Cyclone Separator (DD DIY)
INCREASED SUCTION POWER – The ORIGINAL shop vacuum cyclone, now 20% more…
LONGER LIFESPAN – Prevents fine dust and large debris from reaching your…
WET OR DRY – This simple and efficient design can be adapted for use with…
MADE IN AMERICA – Designed, patented, & manufactured in the USA, our Dust…
Last update on 2021-05-11 at 10:16 / Affiliate links / Images from Amazon Product Advertising API
Once you have your shop vacuum, you'll need to add a dust separator to make it work properly. 
Fortunately, these don't break the bank and can be had for a reasonable price. 
Maybe you'd like to skip this step and just "try it out"? Well, you'll face the frustrating issue of loss of suction. So, use one of these two options instead:
Good: Use a secondary cyclonic attachment like the highly popular Dust Deputy that will separate large particles and send only the small stuff to your shop vacuum.
Best: Use a dust separator like this Dust Right Dust Separator that uses a large 10 gallon bucket with an integrated cyclone.
Small Shop Single Stage Dust Collectors
If you total up the price of a shop vacuum that moves a lot of air PLUS the cost of a secondary cyclone you'll probably come close to $200.
So is there another option?
There is. 
A single stage dust collector that will give you over 500 CFM of airflow and run you a total of $200-250. 
Key small dust collector features:
Wall mounted or portable on casters
2 micron collection bags (make sure it has a zipper!)
4″ hoses vs. 2.5″ found on shop vacuums
Beware of generic brands that skimp on the basics like zippers on the collection pouch.
Important note: even a small single stage dust collector can generate 4-6x the air flow of a shop vacuum. Which means you can reduce airborne dust.
Wall Mounted Dust Collector
Shop Fox W1826 Wall Dust Collector, 2.5 Micron…
1-horsepower motor, 120 or 240V, prewired at 120V, 7 amp at 110V, 3.5 amp…
Features window to gauge how much dust is in bag and bottom zipper for easy…
Single 4-inch intake hole
2.5 Micron bag has 2 cubic feet capacity
Last update on 2021-05-11 at 05:09 / Affiliate links / Images from Amazon Product Advertising API
A wall mounted collector, like the name brand Shop Fox W1826 , will upgrade your dust collection over a shop vacuum. These units simply hang on the wall and connect up to your machines with a standard 4″ dust hose. 
Portable Single Stage Dust Collector
Last update on 2021-05-11 at 08:23 / Affiliate links / Images from Amazon Product Advertising API
If your tools are more spread out and you need to move the dust collector to the tools then this Rikon Portable dust collector is a great place to start. And, this unit has an added bonus of converting to a wall mount when you don't need portability. Great for storage.
While a longer  hose with a wall mounted tool is an option, the longer the hose the less suction you'll have. 
And, remembering short tools will be a stumbling hazard, this unit has a tall stance with a slick holder for your hose when not in use. 
Best Dust Collector System for a Larger Workshop
If you have the room for a larger dust collector that can be ducted to your tools it's a great investment. 
And with a larger motor and more surface area on the bags or canisters a full size dust collector will put you over 1000 CFM.
Key features:
Large collection bags (30-50 gallons)
1000+ CFM of air movement
Able to connect to multiple tools
Supports ducting over shorter runs
Most allow for two 4″ or one 6″ hoses
Optional canister systems for better fine dust control
Portable for moving around the shop
If you have the room and budget this is a big purchase, but with the higher air volume you'll capture more dust.
Just remember to install gates if you use ducting to limit airflow to one tool at a time.
Best Large Dust Collector
Jet DC-1100VX-CK 1.5-HP Dust Collector, 2-Micron…
VORTEX CONE: Improves chip separation and collector bag packing efficiency.
QUICK-CONNECT COLLECTION BAGS: Fast, easy installation and removal.
HIGH AIR VELOCITY DESIGN: Stands up to any competitive specifications.
PERMANENTLY-LUBRICATED, TOTALLY-ENCLOSED, FAN-COOLED MOTORS: Rated for…
Last update on 2021-05-11 at 07:54 / Affiliate links / Images from Amazon Product Advertising API
First, I've had an older version of the Jet DC-1100 in my workshop for almost 20 years. And it's handled thousands of board feet thru my planer, drum sander and table saw.
While there are a variety of brands on the market (Grizzly, Shop Fox, Powermatic) this is one area of the market that Jet Tools has dominated. Until you move up to an industrial, cabinet-shop grade unit with built-in cyclones you won't find much variations among units.
So, I go with a brand I trust.
Key features:
Support for 4″ or 6″ dust hoses
Large dust bags
Canister (preferred) or bags with at least 2.5 micron filtration
1.5 HP or more
1100 or more CFM
Lower noise (less than 80 decibels a must)
Lastly, not many woodworkers know about this device, but be sure to add a Automated Vacuum Switch to your dust collector. It will turn your vacuum on when you turn on you tools. 
Dust Extractors vs. Dust Collectors
All of this is great, you might say, but how do I control the dust of my hand tools?
With a dust extractor of course.
Where a dust collector is all about large volumes of air, a dust extractor is built for high suction. And convenience with features like:
Automated on/off to start and stop with your tools
Long, small diameter hose to work with your tools
Portability for use in the garage, home or on the jobsite
Lower decibel than a shop vacuum
Power plug on the machine to detect and enable the dust extractor to start/stop
Last update on 2021-05-11 at 09:01 / Affiliate links / Images from Amazon Product Advertising API
The Best Dust Collector System Requires Accesories
Once you have a decision made on the best dust collector for your shop you'll want to take a look at a few additions.
While easy to either overlook, or just not know they are available, here's a few to consider:
Extra dust hose
Floor sweep chute
Pre-piping on tools with hard-to-reach dust ports (table saw)
Ducting supplies and reducers (router table)
Extra dust collection bags
Hand tool adapter hoses
And, the most innovative item, a switch that will automatically turn your dust collector on & off when a connected tool is installed
Last update on 2021-05-11 at 08:39 / Affiliate links / Images from Amazon Product Advertising API
Frequently Asked Questions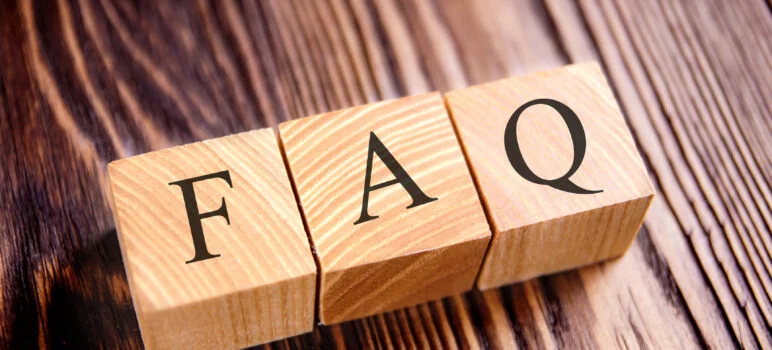 How much CFM do I need for a dust collector?
In general you'll want a dust collector that can produce at least 500 cfm. Since you'll lose suction to hose length, fine dust cake that accumulates on your bag, and simply some tools that just require 400-500 CFM. While this rules out a shop vacuum for most larger tools like a planer, if you are looking for dust collection with a smaller hand tools a 100-150 CFM shop vacuum can work.
How much does a dust collector cost?
A small shop vacuum dust collector with a dust separator can start around $125 and run all way up to $700 for a larger shop dust collector. Industrial dust collection units typically start at $1500 and cost upwards of tens of thousands of dollars for large furniture shops.
Do I need an air filtration system if I have a dust collector?
It's always best to pair an air filtration system with a dust collector. Since a dust collector only captures dust in range of it's suction you will not collect the fine particles that hang in the air. The air filtration systems, however, will circulate the air in your workshop and collect dust that remains suspended for up to 30 minutes.
Is a single stage or cyclonic dust collector better?
A cyclonic dust collector is generally better than a single stage dust collector as it separates heavy particles early and allows separated collection of large and fine particles.
While choosing the best dust collector for your workshop and tools isn't always easy, hopefully this article shed some light on where to invest.