While a cabinet door might seem like a hard thing to build there are only a few basic tools needed. And, of course, a few tricks to buying the right materials and assembling the doors. In this guide learn how to make shaker cabinet doors that you'll want to show off.
While often considered a job only for cabinetmakers, a shaker cabinet door is actually quite simple in its construction:
Four wood sticks with a groove to hold the panel
Rail ends cut to fit the groove
A plywood (or solid wood) panel
All glued together with clamps
And, of course, sanded and finished or painted
Tools Needed to Make Shaker Cabinet Doors
While a woodworker will have most of these tools at the ready, if your project is small you'll want to consider the following at minimum:
Table saw to cut the door frame and panel
Dado blade to make the groove for the shaker panel to fit
Wood glue (Titebond II is popular)
Orbital sander with 60, 120 and 180 grit to flatten the panel
Palm sheet sander for final sanding
And a concealed cabinet jig to get the door ready to install
But if you're looking to make a large quantity of shaker doors you may also consider:
Supplies to Build the Doors
For many, one of the hardest steps of how to make shaker cabinet doors is finding the right wood.
But, with a little planning and knowing where to shop you'll find the supplies you need:
13/16″ hardwood of the desired species for the door frame (and panel, if you opt for higher quality doors)
1/4″ plywood for inexpensive doors 
Not sure where to buy the wood? Be sure to check out a local hardwood supplier first for a larger project; and then for any painted project a big box store will have surfaced wood and plywood.
Look for straight lumber as warps will carryover into the door
Use poplar or birch for painted shaker doors
S3S/S4S lumber means surfaced on three or four sides and is best if your cabinet making tools are limited
Generally, plan for one "1×6″ for every door. This will give you two 2-1/2" strips and lets you sort out any warped or otherwise less perfect lumber later.
Avoid pine for painted wood as it can leach sap later. 
Step 1: Measure Your Doors
Before you start any step of the door making process you'll need to understand overlays. If you get this part wrong, you might face remaking the door.
Measuring Shaker Cabinet Doors on Face Frame Cabinets
On a face frame cabinet you can go with a variety of overlays (literally, how much the door lays over the frame).
Since hinges for face frame cabinets go from 1/2″ to 1″ and more you can choose to hide or reveal as much of the face frame as you want. 
But, to keep it simple, go with a 1/2″ overlay soft close hinge. Simply make the doors 1″ wider and (your preference) at least 1″ higher than the face frame opening.
Measuring Frameless Cabinets for Doors
For frameless cabinets the door measurements get a bit easier with two choices:
Full overlay hinges will cover almost the full 3/4″ side frame.
Half overlay hinges, meanwhile, will cover roughly 3/8″.
Before building your doors, its always best to buy your hinges and then measure your doors according to the hinges.
And, its never a bad idea to take a scrap of wood and test both drilling the hinge and confirming your measurements.
While tempting to start sawing the next step in making shaker cabinet doors is to sit down with your pen and paper (or design software) and write down the list of all boards you'll need to rip and cut to length.
Why do this?
Well, it will let you approximate the wood you'll need. And prevent you from ripping up 5 boards you might have been able to return.
Step 3: Rip the Shaker Door Stiles and Rails
While most woodworkers look forward to stepping up to the table saw others find it intimidating. Which, with safety in mind, is good as according to the NCBI there are over 30,000 table saw injuries annually.  That's almost ten a day.
In this step you'll need to run your boards over the jointer, then rip the rails and stiles to width. The standard practice is to rip to 2-1/2″ and then use a planer or drum sander to clean-up both edges of the door down to 2-3/8″.
Why 2-3/8″? Well it is simple math actually. Most shaker doors have a 3/8″ groove for the panel. And 3/8″ is half of 3/4″, so the cut math uses 4″.
Step 4: Make a Shaker Door Panel (optional)
With shaker cabinet doors you'll face an interesting design decision: make a solid wood door or use plywood. 
If your plan is to use plywood (and you've purchased it) jump ahead to step 5.
But, if you are making wood panels be sure to:
Glue the panels
Rough sand to 120 grit
Cut a back relief using a shaper or a router in a router table
Then sand to finish (up to 220+ grit)
Why do this now? Well, the next step is cutting a groove in the doors. And you'll want a perfect fit.
Step 5: Make a Groove To Hold The Shaker Door Panel
While professionals typically use cabinet door router bits, a router and power feeder to accomplish this task making a DIY shaker cabinet door groove can be done a few other ways:
Option 1 – use a dado blade to create a groove that is just slightly wider than the finished thickness of the door panel (plywood or solid panel). 
Option 2 – use a standard table saw blade and make two passes.
Option 3 – use a router in a router table with a shaker door panel bit.
Lastly, use the same tool as above to create a matching "male" spline on the rail.
Step 6: Cut The Panels To Width and Length
Most woodworkers will cut the cabinet door panels to width on a table saw, and then head over to their sliding miter saw to cut the doors to length.
Another option? Use a track saw if you have one available or to borrow. As a bonus, they are generally safer than a table saw as the blade is concealed.
Step 7: Glue the Shaker Door Together
After a bit of time find the lumber, cutting, sanding and prepping the parts the glue-up for doors is actually straightforward:
Start by laying one of the stiles on edge over bar clamps
Then glue the first rail (being careful to not let ANY glue into the panel cavity)
Insert the panel
And then repeat the process for the other rails and set the top stile
Lastly, use bar clamps or pipe clamps to firmly clamp the top and bottom of the door (use a single clamp on top of the door to prevent "pop out").
Step 8: Sand The Cabinet Door And Roundover Edges
You probably know this, but the secret to a professional finish is proper sanding.
While your approach will vary with your tools, in general follow these steps:
First, a foam pad or carpet padding on your bench will avoid scratching the door.
Then use a belt sander or orbital sander with 24 or 40-grit sandpaper to flatten the door. Be sure to use even, fluid motions and NEVER stop in one place
Continuing with a random orbit sander, move up to 80, 120 and 180 grits to remove scratches. Always being careful to never press on the sander to avoid swirls.
While you can use a router, if you want a simple round-over on the door you can use the 180-grit paper to slightly round the edges. 
And lastly, use a palm sander with 220 grit paper to give the door a final finish
Step 9: Drill Your Shaker Cabinet Door Hinges
After all of your hard work, you might damage your door beyond repair in just one mistake with the drill.
Since almost all cabinet doors use concealed hinges, a hinge cup jig is an absolute must to prevent accidently drilling the (large) hole too deep or in the wrong spot.
Step 10: Apply Finish or Paint
Since no woodworking project ends with bare wood, you'll want to apply stain, a clear coat or paint your project. Be sure, however, before applying the finish the doors are blemish free and all dust is wiped or blown off.
Frequently Asked Questions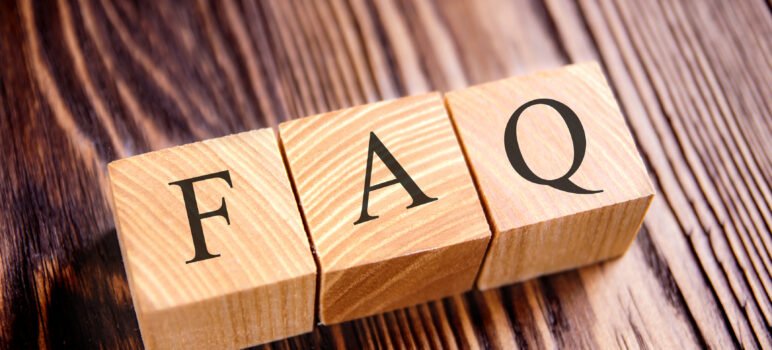 Can I make my own shaker cabinet doors?
Making your own shaker cabinet doors depends on the tools, workspace and time you have available. Generally, if you have a table saw, miter saw and a few sanders you will be able to make your own shaker cabinet doors.
What kind of wood should I use to make a Shaker door?
Choosing the type of wood for your door depends on the final finish. While poplar is best for painted doors, cherry and maple are common woods for traditional stained or clear coated doors. For an extra level of quality be sure to consider making the panels from solid wood and not plywood.
Do you glue the panel in a shaker door?
While a plywood panel could technically be glued with lower risk of damaging the door, it is best practice to not glue the door. instead, plan ahead and make sure the panel fits firmly but not tight.
While learning how to make shaker cabinet doors takes a bit of planning, when done properly the results are something even entry-level woodworkers will be proud of.
And, quite likely, launch you into other projects.
Sale
Bestseller No. 1
Sale
Bestseller No. 2
Bestseller No. 3
Bestseller No. 4
Bestseller No. 5
Last update on 2022-09-25 at 02:03 / Images from Amazon