Two Speed, Three Knives, Powerful Dust Control
A bench-top planer is a must for any small shop woodworker. A quality planer will help produce higher-quality projects in less time, from surfacing rough lumber to smoothing glued wood panels.
But finding a quality wood planer that will put an excellent finish on both hardwoods and softwoods can be difficult.
In this guild, learn what features of a benchtop planer are essential, such as:
Straight or helical blades
Support for boards up to 13-inches (33 cm)
Single phase 15-amp motors
Adjustable height up to 6-inches (15.2 cm)
Single or two-speed rate of feed
Dust collection ports for a clean cut
And the maximum weight of 95-pounds
When choosing a benchtop planer, it is essential to consider all of these features. And, like any tool, plan to buy more than you need today for future growth. As the old-time woodworkers say, "Buy once, cry once."
As a decades-long woodworker who has built custom cabinets for over one hundred homes, we know woodworking. While in the cabinet shop, we used a heavy-duty cast iron Powermatic; for my home shop, a bench-top solution is best for both space and cost. 
And, like many woodworkers, I use my 22-inch Jet drum sander for larger projects or chip-free needs like cutting boards.
So what matters in a benchtop planer? Well, consider the following:
Two speeds are a must for adjusting to the type of wood being surfaced
Quality in-feed and out-feed tables to avoid snipe
High-powered dust collection that doesn't allow the build-up
While debatable, a helical head reduces chipping but keeps a constant load on the motor 
Fortunately, in benchtop planers, while the choices are vast, the decision is easy: the Dewalt DW735X is king.
Editor: After testing the JET JWP-13BT, I decided to go with the Dewalt DW735X. While the JET has spiral-like inserts, the inserts are not set in a spiral pattern, and the plastic build is flimsy. The Dewalt 735X has a bulletproof body and had the two speeds I wanted.
Buying Guide: Best Benchtop Planers
When choosing tools, deciding which features you need and which you won't is essential. 
And with benchtop planers, your options, fortunately, are relatively limited. But that doesn't mean rushing into purchasing what many inexperienced woodworkers do: the cheapest tool on the market.
Features to Consider When Choosing a Planer
While even the best benchtop planers won't have the same features as a full-size floor model, that doesn't mean they won't perform well for home woodworking projects.
But when purchasing a smaller planer, there are features you'll want that can make your investment perform the best, including:
Adjustable feed rate is a must for woodworkers working with hardwoods
Helical cutter heads allow for less snipe, produce a better finish, and can be replaced one leader at a time versus an entire blade
Dust collection ports are a must for clean and efficient operation
Common Issues With Benchtop Planers
As you know, all tools have their issues.
And with benchtop planers, you'll need to consider the following:
Snipe is the tendency for any planer to cut the last few inches of a board thinner. While feeding arms and tensions are meant to control this, with longer boards, you'll need to help support the boards with a feed roller.
Feed rates that aren't adjustable mean a pine board will be cut at the same speed as an oak panel. Which means more passes through the planer for harder material.
Short warranties or imitation brands that seem cheap to buy but will leave you stuck with no replacement parts later.
Helical Heads for Thickness Planers (And Why You Want One)
Since most tools have a feature or two that distinguishes them, it's best to understand just why the hype.
And with helical cutter heads, as you can see above, the difference is all about the shape of the knives. First, a traditional planer will have two or three blades spinning in a circle, each hitting the wood the entire length. But a spiral head will have only a few knives at once hit the wood.
The benefits? Well, consider the following:
Snipe is reduced as the blades aren't hitting the board as it enters or exits
The board is continually under pressure from the blades
Less vibration
Fewer blades to change if a nail is hit
The downside? The motor will be continuously in contact with the surface of the wood, and lighter passes or slower speeds are necessary.


Lastly, some planers can be upgraded. But the cost of a new cutter head can set you back almost as much as buying up an entire floor model.
Best Bench Top Planers - Entry Level
Starting at the entry-level of benchtop planers, there are a good selection of brand-name planers and a few off-brand planers on the market. 
But with any of these benchtop planers, you'll find:
Mix of three and two knife configurations
Range of 12 to 13-inch widths
One to three-year warranties
Cost range generally from $300 – $500
Top Three Features For Entry Level Planers
While entry-level planers will all work, when it comes to buyers remorse, a few features you'll want to decide on include:
Number of knives because a 3-headed cutter will have 50% more cuts than a 2-headed cutter.
Dust ports are a must to keep the cutter head and your shop clean
Warranty to support replacement parts years down the road.
Lastly, the heavier the machine generally, the less vibration. So while a light planer is more portable, it will have less mass to absorb the pulse of the knives hitting the wood.
Top Picks for Entry Level Planers
Best Overall goes to the Dewalt DW734 
Runner-up is the WEN PL1303
Budget Pick is the Craftsman CMEW320
1. Best Entry Level: Dewalt DW734
Dewalt has cornered the market in benchtop planers by offering two planers that check the box for performance AND budget.
And in the budget category the DW734 offers a 12-1/2 inch planer that checks the boxes on all of the key features:
Heavy weight machine for reduced vibration
Three knife cutter head
Three year warranty
Dust port
Overall the Dewalt DW734 has all of the best features of an entry-level benchtop planer. And while it doesn't have a spiral head or adjustable speed for most home woodworkers, it will perform fine.
Are you working with a lot of hardwoods? Consider the two-speed upgrade DW735 that will slow the speed rate and handle hardwoods with less chipping and a smoother finish.
2. Budget Pick: WEN PL1303 Thickness Planer
While WEN has been around since 1951, it is only recently catching on as a popular option to (generally) higher-priced brands. And, for many woodworkers that might not have the budget (or frequency of use) to justify a higher-priced brand, it is a great option.
Within the small field of compact planers, this model offers an appealing set of features, including:
three knives
10,000 rpm
2.5 and 4-inch dust collection ports
Full 13-inch cutting width and a 2-year warranty
The WEN offers a few features for an entry-level thickness planer, and at a solid price point, that makes it worth considering. While generally just a few dollars less than the Dewalt, you'll enjoy a slightly wider planer width and, at almost 15 pounds lighter, more portability.
3. Best Value: Craftsman CMEW320
If you've ever spent time in a Sears tool aisle you've likely run across the almost century old Craftsman brand. 
And while they aren't a top manufacturer of woodworking tools like table saws, drum sanders or other tools they do have a quality, budget friendly planer that includes a 3-year warranty.
Key features:
2 knives
8,000 rpm
12-inch capacity
Lightweight at 61 pounds
For an entry level thickness planer the WEN does offer a few features, and at a solid price point, that make it worth considering. While generally just a few dollars less than the Dewalt, you'll enjoy a slightly wider planer width and, at almost 15 pounds lighter, more portability.
Best Thickness Planers (Standard Duty)
Most woodworkers with experience in planers know that a few features not found in entry-level planers are a must for a better-quality project.
And moving up to the next level of benchtop planers, you'll find a few features that are worth the upgrade:
Adjustable feed rate on one model
Full 13-inch support on most models
Warranties up to 5 years
Increased weight
Standard Thickness Planer Review
One planer rules this class of benchtop planers.
And as you can guess from the feature chart, it is the Dewalt DW735X:
Ability to slow down the feed rate to 14 fpm is a must-have feature for hardwoods
At almost 100 pounds, it is built to last and absorb vibration
And it leaves the other planers in the dust, literally, as having a higher price but with entry-level features
1. Best Thickness Planer: Dewalt DW735X
If you need help determining which benchtop planer is best for your shop, look at the DW735X. 
Not only does it have class-leading capability, but it is also one of the most popular and (per the manufacturer site) reviewed planers on the market.
Key features
14 and 26 feet-per-minute speed
Three blades
Three-year warranty
92-pound weight
Cast aluminum base
13-inch capacity
Since planers have the heavy task of taking a wide swath of wood off a panel, some conditions make for better performance.
And the number one feature is the SPEED of the feed.
While 26 feet per minute, the standard in thickness planers, seems fine, it is a bit fast for most hardwoods. This is why woodworkers opt for the DW735X over similarly priced and brand-competitive planers.
Best Helical Head Benchtop Planer
A discussion about the higher-end benchtop thickness planers always starts around spiral or helical head planers. 
And these planers move from 3 knives to 25 or more arranged in a spiral around the cutting head.
Do you know what the advantage is? Well, consider the following:
Continuous contact with the wood surface
Reduced motor strain as less wood is removed at each pass
Replacing just one or two knives if you hit a nail
However, these planers function similarly to standard-duty planers beyond a higher price.
Helical Head Thickness Planer Review
Moving up to a spiral head design, you'll find one of the professional planer line-ups from JET Tools as the class-leading entrant. But, for the budget-minded woodworker, a WEN helical head planer is available at an entry-level price.
The verdict? If you have the budget, a JET is a top pick over every other planer, as it has both the helical-like head AND the coveted two-speed feed rate.
1. SHOP FOX W1877 13-INCH SPIRAL-STYLE HEAD
The Shop Fox W1877 features a 26fpm (single speed) feet rate and a 26 spiral cutter head and is a top brand in woodworking. Unlike the easy-to-break casing of the JET tools model, this unit has a heavier-duty plastic shell and features similar spiral-like cutting heads.
Similar to other Shop Fox brand woodworking tools, there is a lot to like about this model's price and features:
Two year warranty via Woodstock International
Spiral head
One speed setting
4-inch dust port adapter
Vibration reducing 88-pound weight
3. WEN PL-1326 SPIRAL HEAD THICKNESS PLANER
While only some woodworkers can afford a premium helical head, if you plan to move to this style of cutter head, WEN offers a budget-friendly solution with the WEN PL-1326.
The drawback? This model doesn't have a two-speed configuration. But, with a spiral head, it was the distinct "middle ground" advantage of alternating contact with the wood.
While there are "camps" of woodworkers around brand names and only sticking to a Dewalt, JET, or another manufacturer, the WEN brand has been around a long time.
And for the budget price, this WEN is easily the best planer, around $500.
3. JET JWP-13BT HELICAL-LIKE PLANER
For woodworkers familiar with the next grade of floor planers, the JET Tools brand is likely one you are familiar with.
And to differentiate from the small-form benchtop planers, they offer two features combined into a planer that makes them unique:
Helical-like cutting head
And two-speed feed rates
So while the DW735 has adjustable speed, it lacks a helical head.
And where lower-priced units like WEN have a helical head, they lack dual speed settings.
This JET planer is the unique planer in the benchtop category since it checks the box on the:
Three year warranty
Brand recognition
Spiral head
Two speed setting
Dust ports
13-inch capacity
Frequently Asked Questions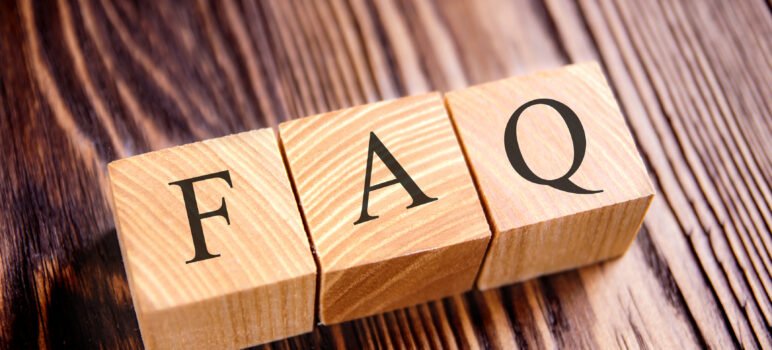 What brand of planer is best?
When looking at the best brand of planer, you'll want to consider the brand's time in business, reputation, and warranty. And, for planers, two of the top brands in benchtop planers are Dewalt and JET Tools, which offer up to 3-year warranties and highly rated planers with full features.
How do I choose a benchtop planer?
While there are a dozen features of a benchtop thickness planer, the decision comes down to needing a two-speed feed rate, helical vs. spiral heads, and opting for a brand name with a warranty (and parts down the road). With most planers offering 12-13″ of width, similar depth of cuts, and three-knife configurations, there are a few differentiating features.
Is a helical head planer worth it?
Since a helical head planer is generally a few hundred dollar upgrade over a standard two or 3-knife cutter head, its a luxury for some woodworkers, but, as it offers a cleaner cut with less strain on your motor, it is a feature to consider if your budget allows it.
When it comes to finding the best benchtop planer for your workshop, don't overlook the other tools that will help make your investment the best it can be:
About the Author
Latest Posts
Eric has been a professional woodworker for over thirty years and has worked in small cabinet shops making everything from kitchen cabinets to hand-made furniture. Now working from a home woodworking shop Eric is sharing his passion for woodworking, tool advice and how-to knowledge from his Minnesota-based woodshop.