The best drum sanders for woodworking factor your budget, frequency of use and the features you need. Not sure if a drum sander is for you? Or, how wide of a drum you should invest in? In this article learn what features matter and why woodworkers invest in drum sanders for project quality.
Whether you're looking for an upgrade or its your first drum sander we'll help you consider all the features:
Range of sizes
Drum sander features
Manufacturers of drum sanders
Dust collection considerations
Accessories you'll want to consider
Tips & tricks for using and setting up
And lastly, mobile bases to move your sander around the shop
While these sanders aren't cheap, if you are building work by the unit price they have a return on investment. And, drum sanders will produce a higher quality finish than any manual sanding.
Professional grade dual head:
Last updated on 2022-09-25 at 08:52 // Source: Amazon Affiliates
A drum sander is a large, fixed base machine used to produce a smooth finish on wood. It typically features a single or dual drum that is mounted horizontally over a moving belt. Due to it's design it is best for sanding and not removal of large amounts of wood.
When to Use a Drum Sander
So when do you know you'll need a drum sander?
Sure, they're expensive. So for most woodworkers or carpenters the decision will come down to doing frequent or large projects.
Here's a few signs it's time to take the plunge:
Your woodworking involves making large furniture or cabinets
Or, smaller projects that require excessive time with a belt sander to remove planer marks
Projects require perfectly flat surfaces – like table tops to be finished with epoxy
Thin stock sanding that require a precise thickness (3/16″
Lastly, you're a perfectionist and want the job done right
There are two basic types of drum sanders:
Closed drum sanders that are mounted on four pillars and stock must be smaller than the opening.
Open drum sanders where the drum is suspended over the moving belt.
So why would you choose one over the other? Consider:
An open drum sander allows you to double the width of stock you can sand. For example, a 16″ rated sander can sand a piece of stock just under 32″ wide.
On the other hand, a closed sander lacks the ability to "reverse" the stock. Due to this, most closed drum sanders are larger in size and for industrial use (and over 25″ in capacity).
Lastly, each type of sander is available in various sizes to meet the project needs (and budget) of the woodworker.
Bench top Drum Sander For Small, High Volume Projects
First, you'll find that JET is the go-to brand in drum sanders. So, starting at the smallest end of the drum sander range you'll find a JET that will comfortably fit on most workbenches.
Best for projects don't require a wide width but still need precision sanding – a bench top sander is a great place to start. 
While typically half the price of larger drum sanders this size doesn't sacrifice on quality:
Typically start at 10″ in width
Standard features like infinite speed control and dust collection
Stock thickness to 3″
But at a maximum (reversible) width of 20″ this size will not work well for cabinetry and most furniture projects.
Small Shop Sized Single Drum Sanders (up to 16")
After my experiences building cabinets, for cabinets and furniture you'll want a sander with at least a 32″ reversible capacity. 
At this size you'll be able to:
Sand all end panels and cabinet door
Tackle most base cabinet face frames (as most are 31-32″)
Sand flat trim, base board and cabinet door rails and stiles during construction
But the only drawback? Well, most upper cabinets are 42″. And that leaves this sander short (or narrow) of being the best drum sander for most cabinet jobs.
16" Wide is Great for Frameless Cabinet Designs
But if your projects require face frames or a consistent need for 16"+ cabinet doors consider the next size up.
Cabinet Grade Drum Sanders (22"+)
Keeping in mind face frames are 42″ and a 22″ drum sander reverses to 44″ width you'll understand why I upgraded my Jet Tools 16-32 to a Jet 22-44. 
And after I did, I tackled a massive walnut kitchen with no regrets on the investment.
At this size, you'll not only have a larger capacity but a few more features:
Optional closed cabinets
Overload protection to automatically slow the feed rate
Larger motors for longer runtime
Double and Triple Drum Production Sanders
Last but not least are the drum sanders typically reserved for a professional cabinetry shop.
These dual drum sanders offer time-saving features with larger motors, heavy duty sanding, and dual drums to remove twice the material in a single pass.
The only con? Cost. But compared to a wide belt sander they are a viable production solution at a fraction of the cost.
Combination Drum and Brush Sanders
Ever wondered how to distress wood to create an antique look?
Well, SuperMax has figured this out and offers a consumer-friendly brush attachment for their line of drum sanders. It's as simple as smooth board in and distressed board out. Just make as many passes as you'd like to achieve an antique look in minutes.
The only downside? This drum is expensive and fits only a few of their models.
After using belt sanders, production wide belt sanders and two drum sanders, here's what I see as the best drum sanders on the market:
Key features:
5×25″ extruded aluminum drum
Single nut conveyor alignment
Easy height adjustments, drum is directly attached to base to prevent mis-alignment
Highly reviewed for excellent, three package shipping with no damage
And my favorite feature? Incredibly easy access to the drum for sandpaper changes.
2. Jet 723544CSK Jwds-2550 25" Drum Sander With Closed Stand
Key features:
Sandsmart control monitors the load on the drum motor and regulates the speed of the conveyor to maintain the feed rate without overload
Conveyor bed-to-drum parallelism is easily adjusted without tools
Parallelism adjust dial features a stop to quickly return the conveyor bed to a flat position
Dust hood includes an integrated channel that mirrors the shape of the drum and directs chips and dust to the 4″ collection port
Precision-machined and dynamically balanced extruded aluminum drum is designed to dissipate heat and protect the work surface from heat-damage
3. PowerMatic PM2244 Drum Sander
Key features:
LED display for power, belt speed and DRO
Feed logic to control speed and avoid burns and gouges
Drawbacks:
Reports of shipping damage on many units (rectified?).
4. Jet 723520K JWDS-1632 16-32
Key features:
SmartSand to monitor feed rates and automatically adjust feed
Tool-less conveyor adjustment
1.5HP motor
4″ dust collector connection
Infinite conveyor speed adjustment
Which Sander to Buy?
If your plans will never include cabinets or large pieces then the Jet 16-32 is a solid choice. It's rated lower due to it's smaller size. But if your plans include cabinets the SuperMax 25-50 is an excellent choice from a vendor that specializes in these machines.
Looking for something larger for a commercial operation?
Try taking a look at these advanced drum sanders:
ShopFox W1678 26″ Double Drum
Powermatic 1791290 Double Drum
SuperMax 25×2
How to Install Drum Sander Sandpaper
I'll admit it – I've worn my thumb pads off installing heavy grit sandpaper on my Jet drum sander. 
But, that warning aside installing the sandpaper is the first and most common routine task you'll do with your drum sander.
Installing paper can be done in five easy steps:
Remove the existing paper and re-roll as you go
Insert the end of the new sandpaper in the clip (3/4″-1″ on my sander)
Evenly roll the sandpaper on the drum keeping it tight and ~1/16″ gap between the sheets
Continually check for alignment and tautness as you complete rolling
Insert the final piece of the sandpaper in the clip and make sure it's tight
What happens if you install the sandpaper wrong?
The sandpaper will slip and "pile up" at best case or even break completely. And this can cause wreak havoc on your wood (I've wrecked a cabinet door once doing this…).
Choosing the Right Drum Sander Sandpaper Grit Sequence
For first time users of a drum sander one of the first questions is what grit should you start with?
Here's my cheat sheet:
24 to 40 Grit – for bare wood or sanding panels (when a planer isn't an option)
60 to 80 Grit – for removing planer marks or minor surface differences (eg. glued up cabinet doors)
100 to 120 Grit – as a second pass after all wood height differences have been removed with 60-80 grit.
150 to 180 Grit – as a third pass to progressively remove sanding marks of prior grits
200+ Grit – as a clean-up pass to make wood ready for finish palm sanding
I'll skip a 150 or 180 grit in some hardwoods. 
But a rule of thumb? The harder the wood the more grit changes to remove sanding marks from prior grits. 
Adjusting the Drum Height to Remove the Right Amount of Wood
The first lesson in any tool is often important.
With a table saw you make sure the fence is locked in place and the blade adjusted to the right height. And with a router you do the same with a locked-in depth gauge and bit set to the right height.
So how about a drum sander? Here's my method of making sure depth is correct:
Adjust the drum high enough you can slip the panel into the sander
Then set the conveyor to a slow feed rate and feed the wood
Slowly crank the handle down until you hear contact between the drum sandpaper and the wood
Using either your best judgement (experience) based on the sandpaper grit and results on the wood slowly apply pressure. 
Lastly, remove the board and run it through with an un-changed setting.
It's better to go slow and have to do more passes as you learn your machine. After years of sanding wood I use sound and the Jet automated feed rate monitoring as a gauge.
Depending on the Machines Sensing
While your sander will likely detect load it's best to only let this happen with lower grits of sandpaper. A high rate of wood removal on 120+ grits can lead to burns and ripped sandpaper rolls.
Why is my Drum Sander Burning the Wood?
This should never happen if you're using the machine correctly.
And it's pretty upsetting to see machines rated poorly over what I see as a user issue.
So what causes wood burn? 
Removing too much wood at one time (use more passes, remove less material)
Excessive feed rates (slow down!)
Tension rolls are mis-aligned and allowing uneven pressure (common larger pieces like 72″+ tables)
Overlapped sandpaper – a stop the machine panic event!
Pitch build-up from sappy woods followed by hardwood sanding (clean the belt!)
When your wood burns just take a few seconds to evaluate if you need to halt the machine. And then evaluate why it's burning and what steps to take to remedy.
Unfortunately, if you've burned the wood you may have burned the sandpaper to the point it will need to replaced. 
What else will you need for your drum sander?
Beyond the obvious of having a stand – and choosing open or closed – you might be looking for a long list of accessories.
Here are 5 common add-ons to make with your purchase.
1. Have Extra Drum Sandpaper on Hand For All Grits
First, I like to have two types of grit on hand at all times.
Because I switch between hardwoods and softwoods (drawers) and tackle larger projects I'm always running the risk of damaging a roll of paper.
And since most sandpaper isn't available at the local big box store it's best to have backups.
Try Out a 24-Grit Sandpaper
This grit changed the way I used my planer. In fact, I stopped using the planer for all but a few projects. A 24-grit paper is incredible at removing large quantities of wood in a hurry.
2. Abrasive Cleaner to Remove Sap Build Up
Danger
Use this at your own skill and discretion (and higher grits only)
So what happens when the sandpaper is clogged? 
I've successfully cleaned out 80+ grits with an abrasive cleaner. But it's a dangerous task that I'll leave you to your own discretion and comfort.
In fact, I liken it to the first time you'll plunge a chisel into a wood stick on a lathe. Once you get the hang of it a full length cleaner will do a great job. And there are multiple videos available online to demonstrate just how this works.
3. Mobile Base for Your Sander
While typically not required on larger, closed base sanders the 16-22″ open table sanders don't always come with a mobile base. 
And because these sanders all weigh 150# or more you'll want a base from day 1.
4. 4" Dust Collection Hose
If your dust collector is like mine you'll have many ports to connect in additional components.
And of any tool in the shop the drum sander is one you CANNOT use without dust collection. So just make sure to have the right expansion supplies on hand.
5. In-feed and Out-feed Tables
I'll admit I haven't invested in these yet. But it's on my list.
What makes these tables handy? Consider:
The wider the sander the more you can insert into the sander. But that means you'll need to catch the pieces on the other side
Larger and heavier pieces require support going in and coming out
Avoiding "snipe" with out-feed support close to the sander
But what I do use is a stand (the same one I use on the table saw) to catch longer pieces 4-6′ out from the sander.
So what else do you need to know about drum sanders? 
In this section we'll bounce around to the nuances of setting one up, trying out your first project and maintenance you'll need to do.
Should I Invest in the Open Stand or Closed Stand?
While some models come with a stand others are sold as just the machine itself. So which do you choose?
The choice really comes down to budget and the style of your shop. For economy:
Invest in in-feed or out-feed tables instead if you are on a budget
Closed shelves keep your accessories contained, but it's easy enough to build a shelf or peg system in an open stand
But if budget isn't an issue then a closed stand offers out-of-the-box storage and a clean look to the machine
Frequently Asked Questions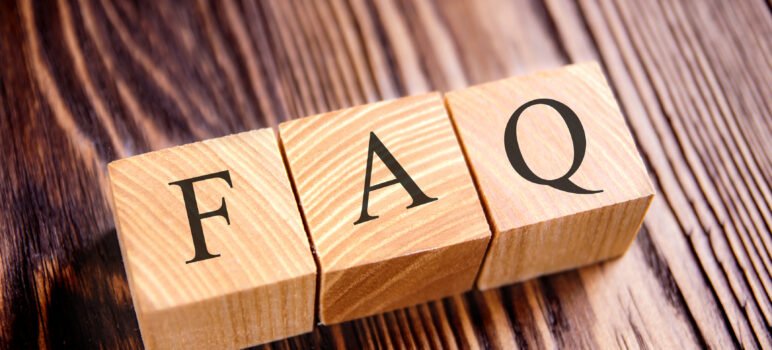 What is a drum sander used for?
Drum sanders are used for sanding larger pieces of wood perfectly flat. By using a fixed drum and conveyor system a drum sander can sand boards from 12″ long and any width perfectly flat. As a replacement for a belt sander, the drum sander will produce a higher quality finish.
How much is a drum sander?
Drum sanders cost between $700 for a bench top model up to $2500 and more for a professional cabinetmaker quality machine. While as costly as a table saw (for most woodworkers) they are just as important as they produce the final finish to wood projects.
Can a drum sander replace a planer?
A drum sander can replace many uses of a planer (but not all). While a drum sander is a chip-saving alternative to a planer for many uses it only lacks one thing: ability to remove large quantities of wood. However, if your projects don't require large thickness changes a drum sander equipped with 24-grit sandpaper can be a great substitute.
While Jet is one of the more popular vendors these are the primary manufacturers of drum sanders:
Which one is best for you? Sometimes it's a bit of brand preference and location of manufacturing.
Hopefully this article exposed you to things about drum sanders you didn't know.
Be sure to subscribe and check out our other woodworking articles for news on whats latest.