The best drum sanders for woodworking meet your projects needs, speed and budget. With sanders ranging from $1000 to $10000 finding the right sander for your shop can be difficult. In this article learn what features to look for in bench top, small shop and industrial-grade sanders.
Key features:
Closed drum vs. open drum
Conveyor speed with automatic motor load adjustment
Infeed / outfeed extensions 
Single or dual drum
Combination brush and drum sanders
Warranty
And lastly, mobile bases to move your sander around the shop
While these sanders aren't cheap, if you are building work by the unit price they have a return on investment. And, drum sanders will produce a higher quality finish than manual sanding.
In this review we have evaluated over 35 sanders from top manufacturers, put a JET machine to the test, read reviews and compared features to provide our top picks. While JET features the #1 must-have feature of intelligent load control at the entry level, other brands have key innovations in the professional and industrial grade class.
Expect to start out at $1200 for a bench top drum sander and around $2500 for a professional grade single drum. 
Lastly, if you have the shop space opt for at least a 16″ open drum model with intelligent load control. Bench top sanders work, but are notably slow in how they perform and are just a few hundred less than more capable floor units.
What's in My Woodworking shop?
My experience with drum sanders spans thirty years of woodworking in which I've used everything from a 37″ wide belt sander, various drum sanders and almost every type of hand-held sander on the market. And my home workshop currently features a Jet JWDS-2244 drum sander that I purchased in 2009 and is still going strong.
Of note, while a Jet 16-32 sander worked fine for a few years, the capacity and horsepower were underwhelming for larger projects. So I upgraded to the 22″ model. Something worth keeping in mind as you make a decision.
What Matters When Buying a Drum Sander?
At the end of the day there are seven criteria that matter when buying a drum sander:
Capacity of the sander to handle the widest stock possible. For example, a 16″ drum can sand up to 32″ by reversing the stock.
Adjustability of the conveyor belt. Anyone who's used a drum sander knows the conveyor needs constant adjustment. 
Feed rate control is standard on the best drum sanders and will vary the speed of the conveyor based on the load placed on the motor.
Drums are the center of these sanders and come in single, dual and even oscillating models. While most are open drums that allow for wider stock to be reversed, some are closed drums similar to a planer. And some brands offer "brush sanding drums" that allow for unique finishing.
Motor and power requirements can be tricky when moving past entry-level machines as you'll need to consider 220V or 3-phase for wider capacity or dual drum sanders.
Warranty and brand reputation of the machine as these are expensive machines you'll want to have time to be protected against any manufacturing defects.
Price is the deciding factor for many as these sanders start around $1,000 and go upwards of $10,000.
Other features like dust collection, ease of sandpaper change, closed or open stands and availability of sandpaper all matter but are nuances of how each brand or machine. 
Do I Really Need a Drum Sander?
If you're like me, I have to think long and hard about any woodworking tool purchase over $1,000. And with these sanders all in that range that means justifying the investment. 
But there's a bit of a secret when it comes to these machines: once you send a board through the sander you'll never regret the investment.
All of the hours you used to stand with a belt sander and random orbit sander go away. In just a few minutes these machines will sand a pile of drawer sides down to a finish-ready 
So, when looking at your return on investment consider:
Time saved is money earned. Any professional woodworker uses either a drum sander or wide belt sander to make projects profitable. 
Project quality. While belt-sanding a pile of shaker cabinet doors is possible, the finished quality will never be equal to the perfectly flat finish of these sanders.
Larger projects. My decision to upgrade to a 44″ drum sander was made when I took an order for a massive walnut kitchen that required extra drum capacity.
Fatigue. Sanding wood for hours is fine if you're twenty, but with age holding a heavy belt sander for an afternoon just isn't fun.
If your woodworking pursuit is to make money this is a timesaving machine that will increase your output. However, if woodworking is just a hobby then look to quality and project capability.
While there are dozens of popular woodworking brands there only a handful that make drum sanders. And even though some woodworkers stick to a preferred brand, with drum sanders there are a few niche manufacturers that make looking around worthwhile:
While you may know Jet, Powermatic and Grizzly the innovative SuperMax and Woodmaster brands specialize in both standard and specialty sanders. And, worth knowing, Grizzly owns the popular Shop Fox and South Bend brands. 
Jet Tools offers five sizes of open drum sanders that range from a bench top model up to 50″ total capacity. Most sanders are standard with an open stand, but some are available with a closed base.
Drum sanders:
10″ – JWDS-1020 Open Drum (bench top)
16″ – JWDS-1632 Open Drum
18″ – JWDS-1836 Open Drum
22″ – JWDS-2244 Open Drum
22″ – JWDS-2244 Open Drum (oscillating drum)
25″ – JWDS-2550 Open Drum
Why choose Jet? While often considered entry grade, their sanders have all the basic features and are designed for small woodworking shops. Plus a 2-year or 5-year warranty based on your use and machine.
SuperMax Drum and Brush Sanders (Laguna)
SuperMax is easily the most innovative drum sander manufacturer as they offer not just drum sanders, but brush sanders and combination drum/brush sanders. And on top of that they offer dual drum sanders with optional 3-phase power for larger shops.
Brush sanders:
24″, 36″ and 49″ closed drum single brush
24″, 36″ and 49″ closed drum dual brush
Drum sanders:
16″ – 16-32 (model 71632) open drum
19″ – 19-38 (model 71938-D) open drum
25″ – 25-50 (model 72550) open drum
25″ – Dual closed drum (model 913002)
37″ – Dual closed drum (model 937003)
Combination drum and brush sanders:
13″ – Closed drum, combination drum or brush (model 91067)
19″ – Open drum, combination drum or brush (model 219383)
Why choose SuperMax? If you need a brush sander for moldings or making grain relief or you want a mid-grade dual drum sander they have unique machines with a 2-year warranty.
While other manufacturers have a span of sanders from entry-level to professional grade Powermatic is a bit different. Instead of focusing on low-end machines, the engineers at Powermatic have four sanders targeted to serious professional or industrial use:
22″ – 22-44 Open drum 1.75HP (model PM2244)
25″ – Closed drum 5HP (model DDS225)
37″ – Closed drum 7.5HP (model D-237)
37″ – Closed drum 10HP 3 Phase (model DDS-237)
Why choose Powermatic? Most woodworkers will stick to brand preference and opt for Powermatic on brand. Their warranty is machine and use specific and ranges from 2 years to 5 years.
Most woodworkers know that Grizzly is a popular woodworking brand that competes with Jet, Powermatic and a few other US-based brands for woodworking tools. But not everyone is aware they own ShopFox, South Bend, Steelex and other high quality woodworking tool brands.
All of which makes Grizzly both a leader in woodworking machinery and able to offer the widest variety of sanding tools on the market:
10″ open drum 1HP (model G0716)
12″ closed drum, bench top, 1.5HP (model W1740)
12″ closed drum 1.5HP  (model G0459)
16″ closed drum 2HP (model G1079R)
18″ open drum, 1.5HP (model W1854, G0458Z)
22″ open drum 2HP (model G0920)
24″ closed drum 5HP (models G1066Z, G1066R)
26″ closed drum 5HP (model W1678, SB1102)
37″ closed drum 10HP (model W1772, G0449)
Note: In regards to models the prefixes indicate brand: "G" is Grizzly, "W" is ShopFox and "SB" is South Bend.
Lastly, looking for the latest generation of sanders? Their 26″ closed drum South Bend SB1102 model is the newest product on the market. 
Why choose Grizzly? This US-based manufacturer has ISO9001 factories, the best selection of small shop closed drum sanders on the market and a 2-year warranty on most machines.
With most woodworking brands you'll find a range of machines from 10″ up to 50″ of capacity. But with Woodmaster their machines start at 26″ and range to 50″ but all in closed end models. And with motors starting at 5HP:
26″ closed single drum 5HP
38″ closed single drum 5HP
38″ closed dual drum 7.5HP
50″ closed single drum 5HP
50″ closed dual drum 7.5HP
Why choose Woodmaster? While DIY-grade machines focus on features like variable speed with load monitoring, Woodmaster has innovations like bottom-draw dust collection, conveyor reversing switch and ability to run a dual-drum machine with only one drum. 
Classifying Sanders By Type of Use
Rather than compare a 10″ bench top sander with the innovative, industrial-grade Woodmaster the best way to distinct these sanders is by four categories:
Bench top drum
Small shop drum
Professional single drum
Industrial dual drum
And, to draw a line between small shop and industrial sanders, small shop sanders are generally up to 19″ in drum width, run on single phase power, and have a price point under $1900. 
From cutting boards to small furniture and cabinet projects a bench top drum sander will improve the quality and speed of projects. And, for many woodworkers, at a price point that allows them to step up to a drum-enabled sander.
As you would expect a bench top sander may not have all of the bells and whistles of industrial-grade sanders. But, that doesn't mean you shouldn't have the following:
Adjustable feed rate
Dust collection
Single pass width up to 12″
Double pass width up to 20″
Stock thickness up to 3″
While these entry-model sanders are generally not designed for continuous all-day duty you will find many models have built-in motor overload protection.
Bench Top Models Considered
Fortunately the bench top drum sander market isn't crowded with dozens of sanders as the manufacturers generally have one or two entrants in this class of sander. 
Manufacturer models to choose from include:
Jet JWDS-1020 10″ open drum 
Grizzly G0459 12″ closed drum
Shop Fox W1740 12″ closed drum
While Grizzly offers the G0716 10″ open drum model, it includes a stand and isn't technically a bench top model. It is, however, our overall pick for the top budget drum sander with its $695 MSRP (plus shipping). 
And while a closed drum sander might fit some woodworkers needs, the two 12″ models on the market cut a whopping 8″ of total board width from a woodworkers capacity.  All of which makes the JET JWDS-1020 the clear choice in the bench top drum sander category as it has the most capacity.
Unless your projects are all under 12″ and that limitation is ok with you, the closed drum sanders from Grizzly and Shop Fox are nice to own. But, like bench top planers, limited in their use for any larger project.
Bench Top Pick: Jet JWDS-1020 Sander
Drum diameter: 5 inches
Dust collector port: 4 inches
Maximum stock thickness: 3 inches
Minimum board thickness: 1/8 inch
Maximum board width: 20 inches
Motor horsepower: 1HP, 115V single phase
Weight: 73 pounds
Self-cooling aluminum drum
Motor over-heating prevention with integrated circuit controls
Fast abrasive changes with quick release fasteners
Infinitely variable speed conveyor
Open ended drum
Pros: What We Like About this Sander
First and foremost an open drum allows for wider widths of boards and JET, fortunately, understand this need. While a 10-inch sander seems limiting, by reversing the board for a second pass you'll have up to 20-inches of capacity through this bench top model.
When using this sander you'll discover that the basic capability of a self-feeding, adjustable rate sanding is much the same as larger units. Dust collection is integrated into the hood and height adjustments are as easy as a turn of the top handle.  
Versus using a belt sander this unit, with patience, will turn a pile of panels into a smoothly finished, stain-ready project.
Cons: What Could Be Better
This model doesn't have load sensing to slow the conveyor speed rate which is disappointing for a sander over $1000
If the manufacturer move to a 12″ capacity would add 4″ of total sanding width
Many buyers complain of poor packaging and dented fans that prevent the machine from working out of the box
Increasing to a 1-1/2HP motor would improve sanding speed
Outfeed tables are not available for this sander
Best Small Shop Drum Sander
For any woodworker or hobbyist looking to start woodworking this class of sander is the best place to start. While they do require some floor space, the trade-off in features and capability versus a less-equipped bench top model is well worth the price.
Sanders considered included:
Grizzly 16″ closed and 18″ open drum
Shop Fox 18″ open drum
SuperMax 16″ and 18″ open drum
Jet 16″ and 18″ open drum
While price isn't always number one, moving past a 16″ sander brings you close to a professional grade sander in both unit size and cost. 
Small Shop Drum Sander Pick: Jet JWDS-1632 Sander
JET realizes sanding with a drum sander requires constant cut depth and rate adjustment. And that making the user keep a motor from over-heating isn't possible. Which is the reason this model is our favorite small shop sander as it features "SmartSand" that slows the conveyor to avoid tripping breakers or ruining the motor. Other models in this class lack this must-have feature. 
Upgrade pick: If budget isn't a concern, the Performax 19-38 is larger and has the same (and more) features. But is almost 50% more than a JET 16-32.
Drum diameter: 5 inches
Dust collector port: 4 inches
Maximum stock thickness: 3 inches
Minimum board thickness: 1/8 inch
Maximum board width: 36 inches
Motor horsepower: 1.5HP, 115V single phase
Weight: 156 pounds
Self-cooling aluminum drum
SmartSand load control to prevent drum motor overload
Fast abrasive changes with quick release fasteners
Infinitely variable speed conveyor
Open ended drum
Permanently sealed motor bearings
Relative depth scale
Pros: What We Like About this Sander
Stepping up from the bench top models, this JET adds in a base, a larger motor and what we consider a must have feature: SmartSand. 
The JET model has been around for 20 years (I purchased an early version back in 2002) and has advanced through the years
SmartSand will automatically adjust the conveyor rate to the load placed on the motor
Easy to use and tool-less sandpaper change
Compact and easy to move around small shops when paired with a mobile drum sander base
Cons: What Could Be Better
The Supermax features an oversized table to support material when performing dual-pass sanding
In use of an early version of this product, the rubber drive cushion failed and had to be replaced
Maximum width of 32″ is fine for most furniture jobs but cabinet-makers will want a 44″ maximum width
Professional Grade Drum Sanders
By removing the size and cost of the drum sander from consideration, professional woodworkers know that focusing on the features of the sander will make for long-term tool satisfaction.
And, naturally, there are more sanders with additional features and higher price points to meet the needs of serious woodworkers:
Jet 22 and 25″ open drum, Jet 22″ oscillating drum
SuperMax 25″ open drum
Powermatic 22″ open drum, 25″ closed drum
Grizzly 22″ open drum, 24 and 26″ closed drum
With the engineering of open drums making them highly durable, for the money I prefer the capacity of an open drum over a closed "planer style" machine.
Professional Drum Sander Pick: SuperMax 25-50
SuperMax, now part of Laguna Tools, specializes in making professional-grade sanders. Period. And with that focus they have packed all of the top features into their premium-grade sanders and then innovated on all of the "little things".
Upgrade pick: SuperMax also offers a dual closed drum model with 37″ inch capacity for twice the speed.
Drum diameter: 5 inches
Dust collector port: 4 inches
Maximum stock thickness: 4 inches
Minimum board thickness: 1/32 inch
Maximum board width: 50 inches
Motor horsepower: 1.75HP, 115V single phase
Weight: 369 pounds
Simple conveyor to drum alignment with adjustment of just one nut
Intellisand for smart control of conveyor speed
No-flex conveyor bed
Patented abrasive tensioning system to prevent movement
Adjustable tension rollers
Integrated mobile base
Infinitely variable speed conveyor
Open ended drum
Pros: What We Like About this Sander
This sander, of course, has the Intellisand capability that is a must for any drum sander. But SuperMax also features: 
Extended table support to left of the conveyor for double pass sanding
Tensioning system to keep paper from shifting (a common problem)
Integrated mobile base (a $200-300 extra for similar weight sanders)
50-inch total capacity
Cons: What Could Be Better
Supermax moving to Laguna Tools may cause issues with longer-term parts and supplies
How to Install Drum Sander Sandpaper
I'll admit it – I've worn my thumb pads off installing heavy grit sandpaper on my Jet drum sander. 
But, that warning aside installing the sandpaper is the first and most common routine task you'll do with your drum sander.
Installing paper can be done in five easy steps:
Remove the existing paper and re-roll as you go
Insert the end of the new sandpaper in the clip (3/4″-1″ on my sander)
Evenly roll the sandpaper on the drum keeping it tight and ~1/16″ gap between the sheets
Continually check for alignment and tautness as you complete rolling
Insert the final piece of the sandpaper in the clip and make sure it's tight
What happens if you install the sandpaper wrong?
The sandpaper will slip and "pile up" at best case or even break completely. And this can cause wreak havoc on your wood (I've wrecked a cabinet door once doing this…).
Choosing the Right Drum Sander Sandpaper Grit Sequence
For first time users of a drum sander one of the first questions is what grit should you start with?
Here's my cheat sheet:
24 to 40 Grit – for bare wood or sanding panels (when a planer isn't an option)
60 to 80 Grit – for removing planer marks or minor surface differences (eg. glued up cabinet doors)
100 to 120 Grit – as a second pass after all wood height differences have been removed with 60-80 grit.
150 to 180 Grit – as a third pass to progressively remove sanding marks of prior grits
200+ Grit – as a clean-up pass to make wood ready for finish palm sanding
I'll skip a 150 or 180 grit in some hardwoods. 
But a rule of thumb? The harder the wood the more grit changes to remove sanding marks from prior grits. 
Adjusting the Drum Height to Remove the Right Amount of Wood
The first lesson in any tool is often important.
With a table saw you make sure the fence is locked in place and the blade adjusted to the right height. And with a router you do the same with a locked-in depth gauge and bit set to the right height.
So how about a drum sander? Here's my method of making sure depth is correct:
Adjust the drum high enough you can slip the panel into the sander
Then set the conveyor to a slow feed rate and feed the wood
Slowly crank the handle down until you hear contact between the drum sandpaper and the wood
Using either your best judgement (experience) based on the sandpaper grit and results on the wood slowly apply pressure. 
Lastly, remove the board and run it through with an un-changed setting.
It's better to go slow and have to do more passes as you learn your machine. After years of sanding wood I use sound and the Jet automated feed rate monitoring as a gauge.
Depending on the Machines Sensing
While your sander will likely detect load it's best to only let this happen with lower grits of sandpaper. A high rate of wood removal on 120+ grits can lead to burns and ripped sandpaper rolls.
Why is my Drum Sander Burning the Wood?
This should never happen if you're using the machine correctly.
And it's pretty upsetting to see machines rated poorly over what I see as a user issue.
So what causes wood burn? 
Removing too much wood at one time (use more passes, remove less material)
Excessive feed rates (slow down!)
Tension rolls are mis-aligned and allowing uneven pressure (common larger pieces like 72″+ tables)
Overlapped sandpaper – a stop the machine panic event!
Pitch build-up from sappy woods followed by hardwood sanding (clean the belt!)
When your wood burns just take a few seconds to evaluate if you need to halt the machine. And then evaluate why it's burning and what steps to take to remedy.
Unfortunately, if you've burned the wood you may have burned the sandpaper to the point it will need to replaced. 
When to Use a Drum Sander
So when do you know you'll need a drum sander?
Sure, they're expensive. So for most woodworkers or carpenters the decision will come down to doing frequent or large projects.
Here's a few signs it's time to take the plunge:
Your woodworking involves making large furniture or cabinets
Or, smaller projects that require excessive time with a belt sander to remove planer marks
Projects require perfectly flat surfaces – like table tops to be finished with epoxy
Thin stock sanding that require a precise thickness (3/16″
Lastly, you're a perfectionist and want the job done right
What else will you need for your drum sander?
Beyond the obvious of having a stand – and choosing open or closed – you might be looking for a long list of accessories.
Here are 5 common add-ons to make with your purchase.
1. Have Extra Drum Sandpaper on Hand For All Grits
First, I like to have two types of grit on hand at all times.
Because I switch between hardwoods and softwoods (drawers) and tackle larger projects I'm always running the risk of damaging a roll of paper.
And since most sandpaper isn't available at the local big box store it's best to have backups.
2. Abrasive Cleaner to Remove Sap Build Up
So what happens when the sandpaper is clogged? 
I've successfully cleaned out 80+ grits with an abrasive cleaner. But it's a dangerous task that I'll leave you to your own discretion and comfort.
In fact, I liken it to the first time you'll plunge a chisel into a wood stick on a lathe. Once you get the hang of it a full length cleaner will do a great job. And there are multiple videos available online to demonstrate just how this works.
3. Mobile Base for Your Sander
While typically not required on larger, closed base sanders the 16-22″ open table sanders don't always come with a mobile base. 
And because these sanders all weigh 150# or more you'll want a base from day 1.
4. 4" Dust Collection Hose
If your dust collector is like mine you'll have many ports to connect in additional components.
And of any tool in the shop the drum sander is one you CANNOT use without dust collection. So just make sure to have the right expansion supplies on hand.
5. In-feed and Out-feed Tables
I'll admit I haven't invested in these yet. But it's on my list.
What makes these tables handy? Consider:
The wider the sander the more you can insert into the sander. But that means you'll need to catch the pieces on the other side
Larger and heavier pieces require support going in and coming out
Avoiding "snipe" with out-feed support close to the sander
But what I do use is a stand (the same one I use on the table saw) to catch longer pieces 4-6′ out from the sander.
So what else do you need to know about drum sanders? 
In this section we'll bounce around to the nuances of setting one up, trying out your first project and maintenance you'll need to do.
Should I Invest in the Open Stand or Closed Stand?
While some models come with a stand others are sold as just the machine itself. So which do you choose?
The choice really comes down to budget and the style of your shop. For economy:
Invest in in-feed or out-feed tables instead if you are on a budget
Closed shelves keep your accessories contained, but it's easy enough to build a shelf or peg system in an open stand
But if budget isn't an issue then a closed stand offers out-of-the-box storage and a clean look to the machine
Frequently Asked Questions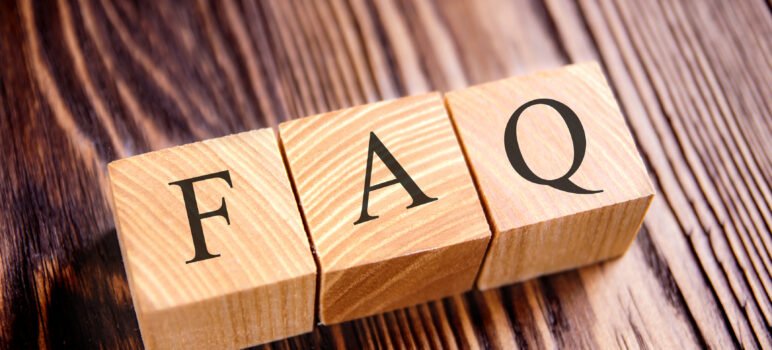 What is a drum sander used for?
Drum sanders are used for sanding larger pieces of wood perfectly flat. By using a fixed drum and conveyor system a drum sander can sand boards from 12″ long and any width perfectly flat. As a replacement for a belt sander, the drum sander will produce a higher quality finish.
How much is a drum sander?
Drum sanders cost between $700 for a bench top model up to $2500 and more for a professional cabinetmaker quality machine. While as costly as a table saw (for most woodworkers) they are just as important as they produce the final finish to wood projects.
Can a drum sander replace a planer?
A drum sander can replace many uses of a planer (but not all). While a drum sander is a chip-saving alternative to a planer for many uses it only lacks one thing: ability to remove large quantities of wood. However, if your projects don't require large thickness changes a drum sander equipped with 24-grit sandpaper can be a great substitute.
Once you've set a budget, decided on size and spent some time understanding the features the choice of the best drum sander for your workshop is usually clear. Just be sure to pay attention to the warranties, return policies and don't skip a feature since this is a tool you'll likely own for decades.
About the Author
Latest Posts
Eric has been a professional woodworker for over thirty years and has worked in small cabinet shops making everything from kitchen cabinets to hand-made furniture. Now working from a home woodworking shop Eric is sharing his passion for woodworking, tool advice and how-to knowledge from his Minnesota-based woodshop.