After using every type of random orbit sander to build cabinets and furniture the simple answer to which random orbital sander is best comes down to owning two orbital sanders:
Cordless. There's no reason to drag a cord around the shop or job site for small sanding jobs. And, not every sanding task requires a massive two-handed sander.
Festool. For professionals there just isn't a substitute. While there are dozens of sanders in the $50-100 range, when it comes to a professional finish you can't beat Festool quality.
Lastly, the tool buyers motto "buy once, cry once" is absolutely applicable to a random orbit sander. I've had units last a decade and what you buy today will be around for a long, long time.
Last updated on 2023-01-26 at 19:42 // Source: Amazon Affiliates
Choosing the Best Random Orbit Sander for Your Shop
Budgets are important, and when it comes to woodworking tools there are potentially tens of thousands of dollars in tools to consider.
So the trick with tools is to buy what you'll need now and thru it's intended life. And, while generally under $150, the best orbit sanders generally fit a few categories:
Budget random orbit sander for occasional use
Professional random orbital sander
Portable orbital sanders
Random orbit sanders for tight spots
Best random orbit sander for fast stock removal
Budget random orbit sander for occasional use
If your projects aren't that frequent, large or require a lot of wood removal then a basic corded orbital sander is a great place to start. And, as a basic unit, these sanders are readily available for around $50.
Key features:
5″ hook and loop pad
Dust collection
Variable speed control
Dewalt DWE6421 – is a newer version of a Dewalt sander I've owned over 10 years and have replaced multiple hook and loop pads
Metabo HPT – checks the box on all the basic features at a budget price.
Bosch ROS10 – is the entry model to the popular line of Bosch sanders
Makita BO5030K – is an upgrade pick that you'll find in serious woodworker shops.
Professional random orbital sander
For the best possible finish professionals will turn to high grade brands like Festool.
But, with precision machines known for their durability comes a cost. However, you'll have features like:
Reduced vibration for smoother finishes
Improved ergonomics for longer use
More efficient and longer-lasting motors
Lightweight
Soft start to avoid sudden jumps
Lastly, some units are built for connections to dust extractors
Festool 576070 – is from the popular maker of the Festool Domino and comes ready to connect to a dust extractor.
Festool 571782 Rotax – steps up to the top of the line from Festool and is dust collector compatible.
Portable Random Orbital Sander
Like almost all tools from drills to cordless table saws, orbital sanders have went cordless. And, for a lot of professionals these are either a second sander for the jobsite or a touch-up sander for smaller jobs.
But the primary benefit?
No black cord dragging around on your workpiece edge leaving marks on a finished surface. And yes, that's my pet peeve with the entry level sanders.
Key features:
Dust collection
Random speed control
One-handed grip
5″ orbit sander
Makita XOB01Z – features one-touch speed control for easy change in speed.
Black + Decker – is the budget-friendly option that fits the 20V battery ecosystem.
Milwaukee 2648-20 – features variable speed and a see-thru dust collection box.
Random Orbit Sanders for Tight Spots
As you may know, this is technically a detailed sander.
But, with the same form and random pad movement it's worth mentioning as (another) sander you'll want to have around for getting into corners.
Because, after all, a round random orbit sander won't fit into a corder.
Unfortunately, big name manufacturers aren't after this niche sander space. So, look to Black + Decker and Skil as two of the popular brands.
Best Random Orbit Sander for Fast Stock Removal
While my preference is to use a belt sander, then a random orbit followed by, lastly, a quarter sheet palm sander that's not always possible.
In part, belt sanders are notorious dust generating machines. 
So when you need fast stock removal you'll want to look to the right angle sanders that feature:
Eccentric modes for faster stock removal
Dust collection port
High amp motors for power and durability
Bosch GET75-6N – this 6-inch sander features "Turbo mode" that accelerates, well, wood removal
Festool 571782 – features an aggressive mode for fast stock removal 
Random Orbit Sander Accessories
Apart from the best sandpaper, you'll also need to consider a few unique products that will make your (compatible) random orbit sander work better.
Surprisingly not every woodworker knows about dust collectors.
But you should.
Basically, these are highly specialized dust collectors that suck dust from high-producing dust generators. Like a random orbit sander. 
Key features:
Most feature HEPA filters for maximum filtering
Can help with OSHA compliance (check your model for specs)
High CFM is better, and for single tools these can go as high as 150 CFM
Lastly, power tool activation to start with a compatible power tools switch
If you haven't guessed, dust is a #1 issue with random orbit sanders.
So, another option to help keep dust down is a downdraft table that (usually) hooks into your dust collector to keep small particles out of the air.
Do you need one if you have a dust extractor? Yes – since the extractor will not pull all of the dust.
Frequently Asked Questions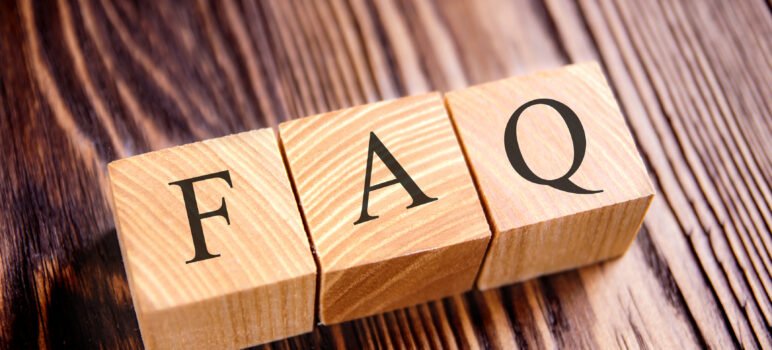 Are random orbit sanders available in cordless?
Yes. There are many makers of cordless random orbit sanders, including popular brands like Dewalt and Ryobi.
What is the standard size of sandpaper?
Almost all random orbit sanders are 5″ in diameter.
How do I choose a random orbit sander?
Choosing a random orbit sander is best matched to your use, need for electric power vs. portability and speed of stock removal.
What is the best entry-level random orbit sander for a small workshop?
A 5″ corded random orbit sander is generally the best entry-level sander as it is inexpensive and allows for future upgrades to professional units.
Choosing the best random orbit sander requires understanding your projects – both now and in the future.  However, with these tools generally starting under $100 there's plenty of room to try and upgrade later.
About the Author
Latest Posts
Eric has been a professional woodworker for over thirty years and has worked in small cabinet shops making everything from kitchen cabinets to hand-made furniture. Now working from a home woodworking shop Eric is sharing his passion for woodworking, tool advice and how-to knowledge from his Minnesota-based woodshop.