If you buy something through our links, this site might earn an affiliate commission.
A lipo bag is an overlooked safety accessory for most homes and garages. While most of us won't experience a lithium battery fire, like other accidents in life you'll never know when a battery will fail. In this article learn why you need a lipo safe bag for your toys, cameras and tool batteries.
Almost all homeowners have heard a story or two of a home or garage fire caused by a cordless battery fire during charging.
But most of us don't know there's a solution: lipo charging bags. 
In this article learn why this simple and relatively inexpensive bag can give you some peace of mind when you leave those batteries plugged in over night, plus:
Why lithium ion batteries are dangerous
How a lipo safe bag works
Storing lithium batteries
And a reference to some of the best lipo bags on the market
Along the way it might be worth inventorying what all you have for both lithium polymer and lithium ion batteries.  Don't forget to check your cameras!
Lithium Ion Bags
Last update on 2020-09-24 at 13:13 / Affiliate links / Images from Amazon Product Advertising API
Why lithium Polymer (lipo) and Lithium Ion (li-ion) batteries are dangerous
Unfortunately, fires happen every year from lithium batteries. And worse, these batteries are found in almost all of your cordless tools (like this North Dakota fire), toys and computers.
And if you've flown on a plane or shipped a computer you've probably ran into rules around no lithium batteries in the cargo hold.
So what makes a lithium battery dangerous? Consider:
Lithium allows for tremendous energy storage. Take a cordless table saw for example: think of the power storage needed to run a blade through dozens of sheets of plywood on one charge. Stored power isn't necessarily safe.
Slow power release is safe and the intended use of these batteries. And, what most of experience in our phone, computer, and cordless tools their entire life.
But when the battery components are damaged or fail (manufacturing defects) they can cause a chain reaction that turns this power into energy and a massive source of heat…and fire.
While you're thinking this hasn't happened to me you'd be right – most batteries run their life without fail. 
Or, MAYBE, you've replaced a phone or computer battery with a bulging battery. I know I have (immediately when I see it).
Why a lipo bag is a must have safety tool for every Home
If everyone had a house fire from lipo batteries then either (1) we wouldn't use lipo batteries or (2) we would own a lipo safe bag for these batteries.
First, we wear a seat belt IN CASE of an accident. And, we use a helmet on a bike in that off chance we'll have a fall.
Why wouldn't we do the same with our lithium batteries?
Knowing it's a hazard makes it a pretty simple safety precaution to put a lipo safe bag right there with a helmet or seat belt right?
Most of us plug in the charger and ... forget we did so
I do this all the time with the half dozen lithium batteries for my cordless tools. Sure, I'll usually remember the next day I left the batteries on the charger and unplug. However, I've left batteries plugged in inadvertently for weeks.
But, I'll bet a good percent of casual and serious tool (and phone, electric racing cars, hoverboards, etc.) don't read the directions. And what's in the directions? Well, a pretty explicit warning to NOT LEAVE THE BATTERY PLUGGED IN for longer than 8 to (12,24, etc.) hours.
Most batteries are charged on a wood bench
So where do you charge your batteries?
While a cement floor or metal bench is a (safer) option, I'll bet most of us are charging on what's convenient: your wood workbench, a shelf on the wall or somewhere in house that is close to wood.
While sheetrock is fire rated and offers some protection, the intensity of a lithium fire won't be guaranteed to prevent a full scale fire.
The solution? A lipo bag for fire safety
For protecting devices with lithium polymer or lithium ion batteries there is a solution: a lipo safe bag for CHARGING and STORAGE.
Through a design that is specifically made to contain a fire (or explosion) during charging and storage these bags will give you additional protection and help prevent fires.
Disclaimer: The performance of each lithium bag is subject to the manufacturers specifications and instructions on use. Check the manufacturer instructions for your specific application and if the bag will support your batteries.
Best lipo bag for lithium batteries
First, if you're up on your lithium, there is both lithium polymer (lipo) AND lithium ion (li-ion) batteries. And both are susceptible to fire.
But to help you find a fire safe bag for your batteries, and with size of the batteries and your budget a consideration, let's take a look at what the best lipo bags are.
1. Hobbymate lipo bag for lithium batteries
The Hobbymate lipo safe bag is a classic design that allows for storage of multiple lithium batteries all in one bag. 
Key features:
Larger size for multiple batteries
Blast proof and fireproof
Supports for all battery types (check manufacturer instructions)
Due to its compact size this battery protector is perfect for home and travel use.
2. Teenitor compact lipo bag for camera and small batteries
The Teenitor is great for smaller lipo batteries, such as cameras and RC cars.
Key features:
Compact design but still room for multiple batteries
Explosion proof and fireproof
Can be used while charging
3. Youdepot lipo safe pouch for Phones
While overlooked, storing cell phones or other small lithium devices during charge or while away from home is worth considering. 
This compact sleeve features:
Velcro sealed pouch that's easy to access
Fireproof material
Compact design
4. Mavic Pro lipo drone safety bag
Like other lithium battery users, not all drone owners are aware of the fire dangers of the lipo batteries.
And, since most drones have multiple battery packs / spares, this kit features:
Velcro sealed for easy to access
Fireproof fiberglass
Set of 3 for protecting all batteries individually
5. Extra large lithium battery bag for tools
Similar to other bags, but available in a pair, this kit features:
Heat tolerance up to 1800-degrees (F)
Supports various types of batteries (see manufacturer listing)
Large size
Frequently Asked Questions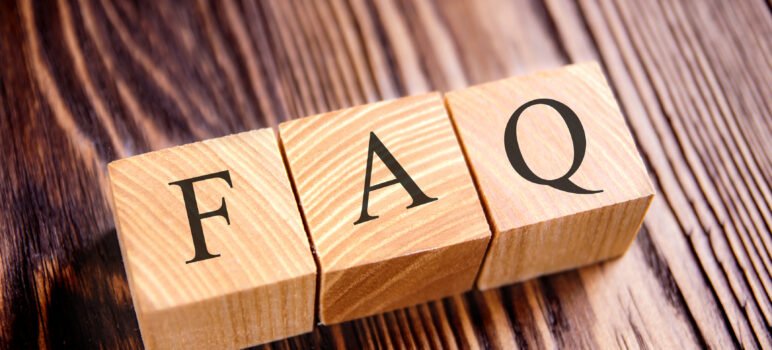 What is a lipo bag?
A lipo bag is a safety device used to store lithium polymer batteries. Due to damage, manufacturing defects or battery failure a lithium battery can catch fire and cause potentially catastrophic damage. A lipo bag can help prevent a fire by encasing the battery in a protective fireproof bag during charging and storage.
Can lithium ion batteries catch fire?
Yes, lithium ion batteries can catch fire due to anything from damage to manufacturing defects.
How safe are lipo batteries?
Due to the inherent chemical mixtures a lipo battery should never be considered safe. Which is why "lipo safe bags" are utilized to store a lipo battery to help prevent fires. Following the storage and charging recommendations of the manufacturer, however, can help reduce the risk these batteries pose.
Hopefully this article was useful in exposing you to the selection of battery bags capable of protecting your home, garage or even vehicle from the dangers of lithium battery fires.
Amazon Bestsellers
Last update on 2020-09-24 at 13:23 / Affiliate links / Images from Amazon Product Advertising API
Interesting Finds
Last update on 2020-09-24 at 01:55 / Affiliate links / Images from Amazon Product Advertising API