For a lot of home woodworkers our projects don't happen because setting up the tools to build can take as long as building the project. And I  know, because I've been in this situation. So, rather than continue to let organization prevent progress it's time to build your own wood garage cabinets. 
Sure, you could buy a wall of cabinets pre-made, like this sleek 6-piece Garage Set.
But if your woodworking aspirations are high why not build your own?
After all, the tools and techniques will introduce you to a variety of skills you'll need:
Cutting plywood
Measuring cabinets and layouts
Building face frames
Creating simple doors (or complex)
Building drawers 
Finishing
Will they look as sleek as a factory cabinet? Probably not.
But you'll save hundreds over buying direct and have the satisfaction of customizing the wood garage cabinets to your space.
Building Wood Garage Cabinets: Project Overview and Tools Needed
When I built my garage cabinets I followed the same design and build techniques as the kitchens I build.
And you know what? It makes it MUCH easier than trying to tackle this job with bulky 2×4's and other construction techniques. 
But don't let that discourage you – most cabinet construction is as simple as notching base cabinet toe kicks and learning a few basic measurements.
Cabinet Construction Steps
So, here's the basic steps you'll be learning:
Laying out and measuring your garage cabinets
Building a cut sheet to determine your supplies and guide construction
Pricing and choosing your lumber and learning where to buy
Cabinet box construction techniques
How to build face frames
Learning how to build and install drawers
Cabinet door construction and installation
Choosing hardware (soft close hinges and drawer slides on a budget!)
Cabinet installation techniques
Finally, plywood will be your #1 cost. But, if you're concerned with budget, you can use MDF and I'll show you where it's best used if you want to balance cost and quality.
First, you'd be surprised how few tools you can do this job with:  
Laying out and measuring your wood garage cabinets
First up is deciding how large to make your cabinets.
But where do you start? While going big is tempting, you'll want to consider a few things:
Minimum storage space for your current and future tools 
Then you'll want to consider your working space requirements and will this be a primary source for building projects
Most importantly, don't forget to leave room for your larger power tools (table saws, jointer, etc.)
While drawers are more difficult to make, it's wise to plan for them now. And, I like to build a stack of drawers to hold taller tools and supplies.
Building a large set of cabinets? While you can wing it, I'd recommend grabbing some graph paper and doing a full layout on paper.
Building a cut sheet to determine budget and guide construction
If you're looking to build your own wood garage cabinets chances are budget is a consideration.
So, in this step you'll want to start laying out your cabinets and find:
How many sheets of plywood
How many softwood (or hardwood) boards will be needed
Hinges and drawer slides required for the job
Not sure how to build a cut sheet? Well, let's walk through how to break down your cabinets through a couple of examples.
Planning Materials For Wood Cabinets
While I've built up experience with cut sheets and sizing by building over 1000 cabinet boxes, I can say this step is easy if you get a few of the basics right.
To help you start, let's look at how to build the boxes, doors and drawers.
Base cabinets use strips of plywood 23″ wide (23-1/4″ for end panels to hide plywood backing)
With upper cabinets use a 11″ (or 11-1/4″ strips of plywood on the ends)
Plan 3/4″ for the face frame (I don't recommend frameless garage cabinets)
Use a 35-1/4″ cabinet height
Plan a 3-1/2″ tall toe kick
I prefer 3/4″ birch plywood, but 1/2″ will work (as well as MDF, A/C plywood, or whatever your budget allows)
Use 1/4″ plywood for backs
Of all the tasks in cabinetmaking I enjoy building the boxes the most. Because you'll take a pile of plywood to cabinets in just hours you will have instant satisfaction in what you build.
And WITHOUT using 2×4's. 
I know, you've seen all the articles and guides that use 2×4 construction and there is just NO REASON to do that. 
So, here's how to make your cut sheet:
Base cabinet 3/4″ plywood: plan (2) 23×35-1/4″ ends, a 23 x (length of cabinet) base and if your cabinet is over 40″ long a ~23×32″ center divider (finalize that height later).
Upper cabinet 3/4″ plywood: plan (2 11-1/4 x 42″ ends, (2) 11 x (length of cabinet) top and bottom, and again if you cabinet is over 40″ a ~11×40″ center divider.
Backs: It's my preference, but I don't measure the backs. Rather, I overbuy on 1/4″ backing and simply plan based on linear feet of the total upper and lower cabinets when buying.
Drawers: plan (2) 1x6x8′ kiln dried pine boards per drawer, and for drawer bottoms a sheet of 1/4″ 4×8 birch plywood for every six drawers.
Shelving: plan (1) 22 x (length) for base and (2) 10 x  (length) for uppers
Doors: assuming 3/4″ plywood doors, do the same as for the backs. Total up your lineal feet. But, I like the wood grain to run vertical so plan accordingly.
Tip: For making face frame wood garage cabinets plan the face frame as the actual length, and a 1/8″ overhang on each side. So for a 48″ wide cabinet, plan the horizontal cabinet bottom or top to be (48″ – 1/4″ – 1-1/2″) = 46 1/4″.
Calculating how Much Material
In this step it's all about the rips. The number of 11 and 23″ rips that is.
To arrive at your total sheets of plywood simply calculate:
23″ material: Add up all your 23″ rips in total length, then divide by 192.  For example, if you have 624″ of material, divide by 192 to get 3.25. You'll need 4 sheets of plywood here. But if you're at say 3.6, I'd buy 5 sheets if the hardware store won't be accessible.
11″ material: Do the same as for the 23″, but divide by 384″
Drawers: Count up your drawers and multiple by 2, and plan for that many 1x6x8′ pine boards. And then one sheet of 1/4″ bottoms for every 6 drawers.
Face frames: I plan 1-1x6x8′ per cabinet, but double that for cabinets with drawer stacks or that are over 48″
1/4″ material: total feet of upper and lower cabinets divided by 8 (then add 1-2 sheets for good measure)
At the end of this step you should have the total number of 3/4″ and 1/4″ sheets and a count of 1x6x96″. One last addition? Add a sheet of 3/4″ MDF for making toe kick and angle blocks in the cabinet construction.
Pricing and CHoosing lumber for Wood Garage Cabinets (and where to buy)
This is a quick step, but next up is making sure this all fits in a budget. A few guidelines:
3/4″ birch plywood is typically $45-60 per sheet
1/4″ birch plywood runs $20-30 a sheet
A kiln dried, common grade 1x4x6″ is usually $3-4 each.
3/4″ MDF is around $25-30 for a 4×8′ sheet
For garage cabinet grade material don't worry about getting fancy. Just head to a big box store.
Getting Started: Cabinet box construction techniques
Now that we've established not using 2×4's to make your cabinets, let's look at a few tips on making the boxes.
If you haven't made cabinets before I'd recommend starting with cutting the plywood to width and length to help you with the dimensions of the cabinets. While I tend to make the face frames first (less bulk in the workshop for a day or two) it's easier for beginners to start with the plywood.
A few tips on cutting the plywood:
Use all your safety equipment, including a riving knife
Cut the 23″ strips first, and then make your final length cuts (I use my sliding miter saw, just flip the strips)
Leave enough strips for the base cabinet shelving.
And lastly, cut the 11″ strips
Why use this order? Well, it helps avoid waste and maximize your leftover plywood.
One final thing, I recommend leaving all the 1/4″ until assembling the cabinet so you'll have final measurements.
Every kitchen has a 3″ deep by 3-1/2″ tall toe kick that lets you walk up to the cabinet without hitting the base.
So, plan the same for your wood garage cabinets base for ease of use. 
After you have cut out the 23×35-1/4″ sides, notch it, then cut a 3-1/2″ strip of MDF and cut it to 19″. Then, using a generous amount of wood glue, staple it using 1″ staples and a Air crown stapler to the bottom of the base cabinet side. This will form the base nailing strip for the bottom of the cabinet.
Tip: I like to cut a 3×3-1/2″ block of MDF and use it as a template. Then I'll use the sliding miter saw to rough out the cuts and a handsaw to make the final cut.
While face frames are a must for cabinets, they are probably the least enjoyable task for many as they are slow to build and not a highlight of the final product.
But, without face frames your cabinets just will not look finished (or function as well).
A couple of tips, and you can learn more in our guide to building face frames:
Rip your 1x6x96″ boards to 2-1/8″
Then, pass them through your planer and remove 1/16″ with each cut to finish at 2″ to give you a perfect edge that won't need sanding
Use either pocket holes or biscuits to do the joinery (I do biscuits for speed…)
Lastly, make sure you have plenty of
pipe clamps
to make your gluing faster.
Building Drawers for WOod Garage Cabinets
First, don't skip putting drawers in your wood garage cabinets! I did this once, and regretted it as I lost dozens of feet of drawer space.
Even though you're not likely to use these drawers daily, it makes for fast access to tools, cleans up the bench surface, and gives you a great place to practice building drawers.
So, depending on your skill there are two options for making drawers: 
Dovetail drawers (my recommendation)
Half-lap drawers (great for true beginners)
For more on making dovetails, check out this guide to dovetail jigs.
Choosing a Cabinet Door Design
While we haven't talked much about the cabinet doors, for a set of affordable DIY wood garage cabinets I recommend staying simple: 3/4″ birch plywood.
The thing you'll find with birch plywood is it is straight, holds screws, resists warping, and with a little work finishes up very nice. In fact, a simple clear wood finish to protect the natural look will avoid stains over the years without darkening or hiding the grain.
But, if you're looking for a challenge, you can make anything from framed 1/4″ panels to raised panel doors. And the best part of garage-quality cabinets is you can learn as you go without worrying about perfection.
To Soft Close or Slam - Finding and Installing Hardware
For garage cabinets there isn't a reason to skip the soft closing feature (that should already be in your kitchen and other cabinets). There are economical slides for around $10 a drawer that work great.
So, check out our guide to soft closing drawer slides and soft close cabinet hinges and look for the economy recommendations.
How to Install Your Finished Wood Garage Cabinets (by yourself)
For some, installing the cabinets can be more challenging than building the cabinets.
But here's a few tips on how to install your cabinets:
First up – I've installed countless kitchens and have shared my tips in a guide to installing cabinets.  
Use a high quality stud finder to locate studs, wiring and plumbing
Start in the corners and work your way outward
I always install upper cabinets first
Worried about installing your cabinets alone? Check out these cabinet installation tools and look for a cabinet jack to help with upper cabinets.
10 Tips for Building Wood Garage Cabinets
As promised, here's my 10 tips for building your own wood garage cabinets:
Commit to doing the project! Not only will you learn, but when it's your garage the mistakes can be hidden (or reminders)
Plan your plywood and supplies upfront to set a budget
Opt for plywood vs. MDF whenever possible for both reduced weight and a better structural support (especially in high moisture areas)
Use soft close hardware for the doors and drawers. Due to other hardware phasing out, there are many budget options from top brands like Blum.
Be sure to use all safety equipment on your table saw. And especially when ripping 1/4″ plywood as it is poses a high kick-back risk.
Don't skip making drawers now as you'll regret not having them later.
Be sure to finish the top for a long lasting surface
Use the right screws for installing to the wall.
Install flush handles to avoid catching your pants or aprons on knobs.
Lastly, design a miter saw into the middle of your bench with Kreg miter saw stops (or similar) for a complete workstation.
Frequently Asked Questions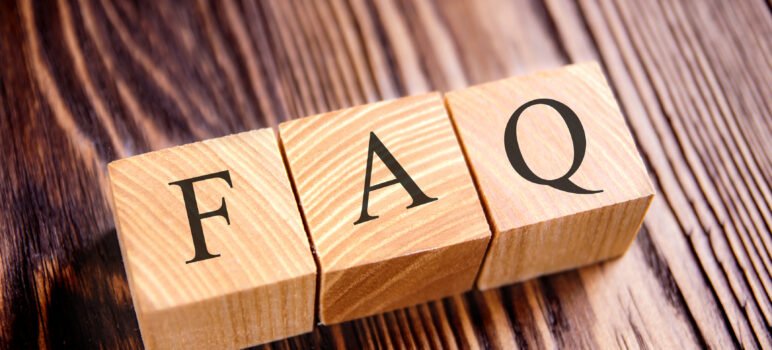 What type of wood is used for garage cabinets?
One of the most common woods for garage cabinets is birch plywood. Due to it's structural stability, low cost and good appearance it makes for a great garage cabinet wood. And, for drawers, a kiln dried common pine works great as a low cost drawer material.
Can I use kitchen cabinets in the garage?
While you can use kitchen cabinets in the garage the number one enemy of most kitchens is moisture. If you live in an area of high summer humidity the wood panels and frames will begin to absorb an excess of moisture (even if kiln dried). If the humidity is extreme this can cause doors and joints to fail. However, and if this becomes an issue, you can simply remake doors and re-use the cabinet boxes.
How tall should garage cabinets be?
Garage cabinets should be 36-40″ tall, depending on your height and preferences. While not ideal for all, a 40″ working height offers easier access to both see and, for some, a more natural working height without need to stoop or bend.
Hopefully this article was useful in understanding how to build wood garage cabinets. 
While not a simple project, building cabinets in your own garage is a great step to building confidence in tackling interior cabinet-grade projects.
About the Author
Latest Posts
Eric has been a professional woodworker for over thirty years and has worked in small cabinet shops making everything from kitchen cabinets to hand-made furniture. Now working from a home woodworking shop Eric is sharing his passion for woodworking, tool advice and how-to knowledge from his Minnesota-based woodshop.