Making dovetail drawers is easy once you conquer your fear of how to use a dovetail jig. In fact, many people have given up on this high quality drawer construction in fear of this simple jig. But, in this article we'll show you seven tips on using a dovetail jig to help you master building dovetail drawers .
I rarely take the easy way out when woodworking.
In fact, I prefer to build four corner dovetail drawers over the standard (front) corner dovetail drawers.
Why? Well, I've found using a four corner dovetail (front and back of drawer) isn't much harder. And it skips needing to dado the back drawer side.
In this article we'll show you:
How to setup your dovetail jig
Which router bit to use
Order and layout of drawer sides 
Cutting tips
Adjusting for errors
Avoiding chip-out
Four corner dovetails
TIp 1: Start With a Quality Dovetail Jig
Planning to make a lot of dovetail drawers? 
Not interested in just making the standard dovetails? 
Maybe you're not sure what a half-blind, rabbeted half-blind, sliding dovetail, through dovetail, box joint or even miniature dovetails are. But, if you're plans include experimenting you'll want a jig you can grow into.
Then my first tip is setting yourself up for future dovetail projects by having a jig that will produce a high quality dovetail and let you grow into it.
Tip 2: Finish all Planing and Sanding First to 180+ Grit
We'll get into measuring and dimensions of drawers in another article.
But prior to stepping up to the dovetail machine you'll want to make sure you've properly prepared the wood. Because once you've dovetailed the drawer you CANNOT change the thickness of the sides or you'll end up with a loose / gap-filled drawer.
Curious about the blue "X"? I use a wood crayon to mark my panels when I'm roughing them out. That way, in a pile of 50 panels, I always know the layouts and which boards go where.
Not happy about my surface glue? While I usually use a wood glue scraper I was going to toss my planer blades after this job. So I skipped the scraping.
So, here's the basic steps to prepare the wood:
Plane the wood to thickness (I like 11/16″ on most drawers)
Rip the sides to width and cut to length
Cut the drawer bottom dadoes on the table saw
Sand the sides in a drum sander to 180-grit or finer
Pictured above you can see a stack of drawer sides that are going through my 22×44″ Jet drum sander.
Tip 3: Cutting the Drawer Dadoes
As mentioned in Tip #2, I always cut the dadoes BEFORE I make the dovetail drawers.
Why do it in this order?
Two primary reasons:
In a soft drawer side the table saw will always leave marks. By cutting dadoes after planing you'l be able to sand those out.
You can't change the thickness of a drawer slide after the dovetails have been cut.
So when do we learn how to use a dovetail jig? 
Let's get started now that you have the preparation steps down.
There's not much to this tip other than speed.
You will make a wrong cut with your dovetails. At least until you've mastered the process and markings.
So, rather than stop production and try to manufacturer a few new boards just plan ahead and have 5-10% of your drawer sides as spares. Don't make a mistake? Well, then save them for next time.
Tip 5: Setting up the Dovetail Jig for the First Cut
Repetition is the key to success when using a dovetail jig. 
Since all jigs differ, the #1 rule is read the manufacturers instructions.
Haven't used a dovetail jig before? Then go with the most straightforward cut possible. 
Here's a few pointers to pay attention to:
Make sure the drawer side locks are firm and won't slip under pressure of the router.
Lock the top piece in first
Install the Porter Cable 7-Degree dovetail router bit into your palm router and set to the height of your wood thickness (verify with your jig settings).
Lock a 3-4″ wide test piece in both top and bottom
Cut a test dovetail, fit, and adjust until perfectly tight
Tip 6: Use the Dadoes for Guides
This is how I've made thousands of drawers.
With the dadoes on the outside of the jig. And the drawer front on the top of the jig. 
Find a pattern and a groove (no pun intended) and once you have a working drawer just remember the cycle.
Tip 7: How to Avoid Splintering with a Dovetail Jig
Want to avoid splinters on your dovetails? 
Well, if you've used a router long enough you probably have tried running the router backwards with every-so-slight pressure to knock the edges off.
And guess what? That same trick works on dovetail drawers and jigs.
So, on every drawer I always make a shallow pass across the entire inside of the drawer and carefully at the top edge of the drawer. After this, it's almost impossible for the wood to noticeably splinter.
Dovetail Jig Manufacturers
Like most other jigs, there are a variety of manufacturers of dovetail jigs.
Here's a few links to help you decide which is the right jig for  you:
Frequently Asked Questions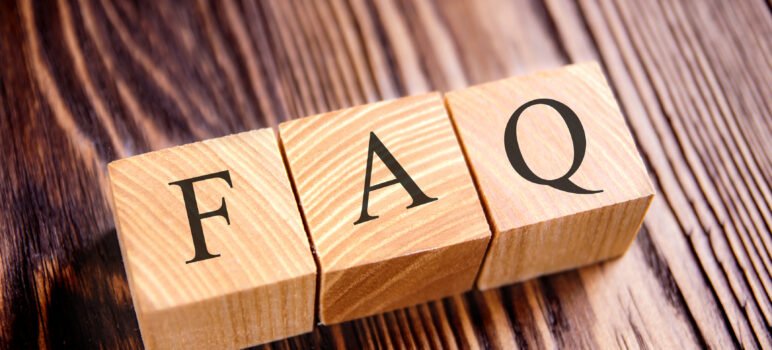 Do I need a dovetail jig?
While drawers can be made without a dovetail jig, drawers made with dovetails are considered higher quality for both their looks and durability. As dovetails provide a very tight drawer construction with interlocked wood joints and maximum glue surface they will withstand decades of use. So, choosing to use a dovetail jig is a choice in the style, quality and durability of your drawers.
What is the best dovetail jig to buy?
The best dovetail jig to buy is the one that's right for your budget and uses. While dovetail jigs are available for upwards of $200 and more, if that will be more than you'll use a jig then purchasing a jig for $50 will make more sense. And allow you to invest your tool budget elsewhere. Popular brands, however, are Porter Cable and Rockler.
What angle is a dovetail drawer joint?
Angles of dovertail drawers can vary by the hardness of the wood. Generally angles of 7-degrees to 14-degrees are common; with higher angles in softer woods.
There are a wide variety of woodworking jigs available to make projects easier. 
And honestly, they are all almost invaluable at allowing DIY'ers and professionals alike achieve a higher quality cabinet or furniture project.
Be sure to check out our other guides to jigs:
About the Author
Latest Posts
Eric has been a professional woodworker for over thirty years and has worked in small cabinet shops making everything from kitchen cabinets to hand-made furniture. Now working from a home woodworking shop Eric is sharing his passion for woodworking, tool advice and how-to knowledge from his Minnesota-based woodshop.