Deciding on a miter saw vs circular saw requires understanding the difference between ripping and cross-cutting. While a miter saw is more accurate and better at angles, a circular saw is more portable and best for rough cutting dimensional lumber.
And a miter saw is used for cutting across the grain (cross-cut) only. While a circular saw can do both but with less accuracy.
Which makes owning both saws a necessity for any serious woodworker (and most homeowners).
But, as with all woodworking tools, once you own one or both saws there are times and places to use one saw over the other. And because of that we'll take some time to run down the most common reasons to pull out the circular saw over the miter saw – and vice versa.
Top Picks for Miter & Circular Saws
Professional circular saw:
Circular saw speed square:
Last updated on 2023-01-26 at 19:23 // Source: Amazon Affiliates
Subscribe for a FREE directory to 300+ hand-selected local and online hardwood retailers.
First, woodworkers know that a miter saw is a fixed-base tool used primarily for cutting narrower boards to width. 
But for those new to woodworking the names aren't always descriptive of the saw. So, while a miter saw has a circular blade it is not the hand-based saw a circular saw is.
Miter saws are indispensable tools for most woodworking shops as they allow for fast, and precise cross-cutting of wood up to (usually) 12″ in width with features like:
Sliding head that allows for cutting wide boards
Larger blades up to 12″ in diameter for cutting 6×6 lumber in one pass
Ability to cut precise angles through a left and right-tilting base
Single or dual bevel head that allows cutting wood at an angle 
Dust collection ports to capture dust
A circular saw is a hand held saw that can be used for both ripping and cross-cutting lumber and plywood. By using a smaller blade that is engaged as the saw is pushed into the wood this saw can be used to cut straight and angled cuts.
But, what it trades in freedom of cutting it loses in precision of cuts. Since a miter saw has a fence to hold the wood and an accurate angle gauge the miter saw is more precise. 
Features of a Circular Saw
Circular saws are best used for portability when cutting rough lumber or sheet goods with features including:
Adjustable depth to allow cutting thick or thin material
Blade guard that conceals the blade while not cutting
Maximum cut depth to just over 3″ on most saws
Pairs with a square for cutting square or angled cuts
Rip guide for trimming long cuts
Lastly, a circular cuts upwards through the bottom of the wood. Which creates an issue for finer woodworking as these saws almost always splinter the face of plywood.
Which brings us to the alternative to a circular saw: the track saw.
Miter Saw vs Circular Saw
Since the saws are built for different uses, the decision of using a miter saw vs circular saw comes down to the task at hand. 
And since these are one of the dozen or so "must have" woodworking tools any woodworker will own both saws.
So how do you choose which saw to use when? Well, let's take a look at the variety of uses for each saw to help your decision making. And, remember safety is always first so be sure to follow the manufacturer safety information and use dust collection whenever possible to reduce airborne hazards.
When To Choose a Miter Saw
When deciding on a miter saw vs. circular saw there are a few reasons you'll want to consider a miter saw:
Superior in precision for furniture and cabinetry
Best for, well, mitered angles
Cutting crown molding or trim
Repeated cuts with (preferably) a miter saw fence system
Cross-cutting wood up to 12″ in width
When to Use a Circular Saw
While a miter saw is more precise it trades that accuracy for portability. And, a lot of woodworking projects both indoors and outdoors require freedom to move the saw to the wood (versus bringing the wood to the saw).
So, with that in mind, choose a circular saw for:
Rough cutting dimensional lumber (eg. 2×4's) to length when accuracy is close but not perfect
Ripping long sheets of plywood
Cross-cutting boards over 12-inches
Cutting long angles in plywood or softwoods
If, however, you'd like to have accuracy and portability then look to a track saw that will replace your table saw for cutting larger sheet goods.
Seven uses for These Types of Saws
While experienced woodworkers will just head for the right saw, if you're new to woodworking choosing which saw isn't always easy. So, to help your decision on choosing a miter saw vs circular saw we'll take a look at ten reasons to choose a miter saw. Followed by 10 reasons on when to use a circular saw.
No matter how skilled or steady your hands are a circular saw is never best for trim. 
Which is why you'll want to use a miter saw as a trim installation tool because:
Trim-work requires angled cuts that only a miter saw can accurately perform
Paired with a miter saw stand you'll be able to make cuts on long trim pieces
And lastly for crown molding only a miter saw can make compound angled cuts
2. Thick Wood Stock Cutting
While a circular saw has a 7-1/2 inch blade it doesn't match the larger 10 or 12-inch blade size of a miter saw. All of which makes a miter saw a better choice for single-pass cutting of wood over 2″ thick.
3. Repeated Length Cuts on a Miter Saw
Fifty yeas ago most woodworking was centered around the popular (and dangerous) radial arm saw. 
But, over the last 20-odd years most woodworkers have replaced their radial arm saw with a miter saw. And to replace the built-in fence of a radial arm have added fence systems to their miter saw that integrate stop blocks. 
Related Article: How to Add a Miter Fence System to Your Miter Saw
4. Cutting Crown Molding With Miter Saw
From cabinet installation to installing ceiling crown molding a miter saw is the only tool capable of handling the complex angles. Since crown molding requires an angle to match its connecting piece and an angle to retain its vertical position it is a cut no other saw can do.
Related Article: 20 Cabinet Installation Tools 
5. Building Cabinet Doors
There are few woodworking projects that require more precision than cabinet-making. First, doors and face frames must be cut at precisely 90-degrees or mis-aligned and crooked results are a sure bet.
But, more importantly, joint quality rests squarely on the vertical and horizontal position of the blade. Which, when deciding on a miter saw vs circular saw, makes a miter saw the only tool for making cabinets.
6. Cutting Dimensioned Lumber to Length
For anyone who has spent time on a construction site you'll have noticed most framers only use a circular saw. But, for smaller projects with dimensioned lumber a lot of woodworkers will opt instead for a miter saw as it produces a much cleaner cut.
And, for repeat cuts, can be setup with a miter fence system.
7. Cutting Metal With a Miter Saw
Surprising to most, a miter saw can be used to cut metal using a specialty saw blade. While aluminum is most popular using a specialty ferrous-blade, thin steel can be cut as well. As you can probably guess, using a circular saw for metal cuts introduces issues like cutting and grabbing that is prevented with proper use of a miter saw.
Four uses for a Circular Saw Vs Miter Saw
With a lot of focus on when you should consider a miter saw there are an equal number of good reasons to pick up a circular saw. 
Due to the circular saws portability it can make cuts in wood that a miter saw can't.
1. Rough Cutting Dimensioned Lumber
Millions of homes have been built using a circular saw. 
While most wood studs are now pre-cut to the proper length there are many cuts that need to be made for doors, windows, stringers and other framing tasks. And since framing doesn't rely on perfect joints a rough cut from a circular is just fine.
2. Ripping Plywood Sheets
When it comes to cutting plywood many woodworkers face a dilemma:
Do I left the plywood to a table saw?
Or, is a circular saw with a guide best for cutting plywood?
Well, for rough cutting OSB or plywood that isn't cabinet-grade a circular saw will be a wise choice.  However, for splinter-free cuts a track saw or table saw is usually best. 
As you might know, or can guess, a circular saw operates by cutting UP through the face of the board. Which leads to splintering on the face of the work surface.
3. Cutting Stair Stringers
One of the best examples of where a circular saw is useful for rough carpentry is on stair stringers. While arguably one of the hardest tasks in constructing a deck (or house), stringers require both precision in cutting AND ability to quickly change angles. 
So, while tedious in layout, a circular saw will make quick work of stringer cuts. Just be sure to have a handsaw or oscillating saw on hand to finish the cut.
4. Trimming a Table Top With a Circular Saw
Prior to the popularity of track saws, a circular saw with a guide is a great way to trim the ends of doors or even full size doors. 
Why not use a miter saw? Well, with only a 12-inch capacity a miter saw will force you to flip the panel. Which, as you can guess, can cause a mismatch in the angles.
With most woodworking tools you'll find there are a few key features that separate an entry-level tool from a professional or contractor-grade tool.
And with miter saws it is no different.
So, when looking at a miter saw you'll want to consider:
Fixed vs. sliding to allow for extra cutting capacity
Single vs. dual bevel to allow for complex angle cutting
Blade size of 10 or 12″
Corded vs. cordless miter saws
Related article: The Best Miter Saws for Woodworking
Similar to a miter saw, there is more than one style and size of miter saw. As you might guess a framers saw has a unique build and durability. Whereas a compact circular saw for homeowner use features smaller blades.
So, when choosing a circular saw you'll want to consider:
Blade size for maximum depth of cut
Left vs. right-handed view of the blade
Worm drive vs. direct drive
Dust collection ports
And, lastly, a track saw is often a better alternative for any woodworking targeted to fine grade plywood.
Frequently Asked Questions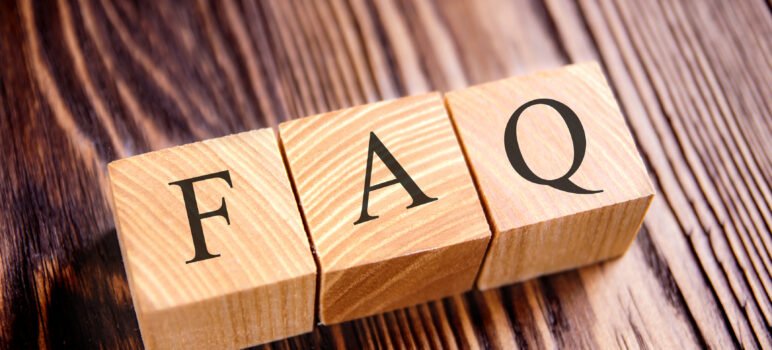 Can you use a circular saw instead of a miter saw?
While a circular saw can perform accurate cuts it is not a replacement for a miter saw. The rare exception is rough cutting dimensions lumber where the accuracy of the cut doesn't require a miter saw. Because a miter saw can cut perfect angles and leaves a smooth finish it is widely used for most woodworking cross-cuts.
Should I get a miter saw or circular saw first?
The answer depends on the types of your projects. For most woodworking a miter saw and table saw can make just about any project. However, if your project will be mostly rough cuts on dimensioned lumber a circular saw is a good choice to buy first.
How much should I spend on a miter saw?
While woodworkers prefer to buy a tool once and use it for 10+ years a professional grade saw of that caliber is often over $600. For entry level use look to spend $300-450 to find a quality miter saw that has a sliding head.
While homeowners can sometimes get by with either a miter saw or circular saw, any serious woodworker will need both.  Which makes a decision on a miter saw vs. circular saw a question of which is best for a situation.
Last update on 2023-01-06 at 22:06 / Images from Amazon
About the Author
Latest Posts
Eric has been a professional woodworker for over thirty years and has worked in small cabinet shops making everything from kitchen cabinets to hand-made furniture. Now working from a home woodworking shop Eric is sharing his passion for woodworking, tool advice and how-to knowledge from his Minnesota-based woodshop.