Deciding on the best woodworking apron for your shop involves understanding types of fabric, your storage needs, comfort design and use. For example, did you know there is waxed cloth to help prevent stains? Or even waist-aprons for compact tool storage? In this article learn what aprons are best for casual to professional carpenter woodworkers.
If I had $5 for every pair of jeans or shirts ruined by wood glue or stain I'd be able to pay for a dozen woodworking aprons.
And, for some reason, aprons for woodworking just aren't a popular item you'll find at big box stores. Which makes finding the best apron a little bit of a search.
In this article we'll review:
Types of woodworking aprons
Best aprons for woodworking
Fabric considerations
Storage needs like keeping your phone safe
Flexibility vs. durability of fabric
Full size aprons vs. waist-aprons
Carpenter aprons
| Apron | Product Desc. | Shop |
| --- | --- | --- |
| | Best Full Length: Eco Zen has premium storage and comfort at a budget friendly price. | CHECK PRICE |
| | Best Leather: FIGHTECH offers lifetime durability for both woodworking and metalworking. | CHECK PRICE |
| | Best Budget: Hudson Durable Goods is a high quality, cross-back strapped unisex apron for anyone over 5'2″. | CHECK PRICE |
| | Reduce Glue Messes: The best way to avoid glue on your new apron is better glue control with a GluBot from FastCap | CHECK PRICE |
Types of Woodworking Aprons
It's surprising how many options there really are for woodworking aprons.
While a simple search will show you a standard, full length apron there are many more options. 
For example, if you dig a bit further you'll find:
Full length aprons that cover your whole body
Waist-only aprons
Various pocket configurations (top only, full, bottom only)
Leather aprons
Cloth aprons
Waxed cloth aprons
Which is best for your woodworking? Well, it depends if you're planning to use the apron all day, on a job site, what movements you'll do and how much you plan to carry on  you.
Apron Features to Look For
While you might think an apron is just an apron, remember it's a tool that will be strapped over your shoulders. And carry your tools.
Which means you'll want to be on the lookout for:
Weight of the apron is important, even an extra 8 ounces can be noticeable
Padded shoulder straps are a must
Heavy duty pockets that won't rip easily
Phone storage with a zipper to prevent slipping out when bending over
Waxed or leather construction to prevent damage from stains
Who Makes Aprons: Manufacturers
Best Full Length Woodworking Apron
With woodworking most damage to your clothes comes from just over the knees up to your chest. And that makes a full length apron a must.
While there are a lot of aprons available, this popular apron features large pockets, double-stitched construction and quick release buckles.
Leather Aprons for Woodworking
While leather is heavier it's durability for an extra 16-or-so ounces is worth it to many. Especially if your woodworking switches to metalworking on occasion.
As you know a leather apron is a long term investment.
Which makes other designs worth considering:
Pocket-less leather aprons will weight less and snag less too.
Lightweight aprons with thinner material are good for all-day use
Lastly a different pocket configuration that fits your tools might make the best woodworking apron for your needs.
Waist-only Woodworking Aprons
If your woodworking takes you out on a jobsite but isn't a trade that requires a full tool pouch, then this portable apron is a great alternative to a full size apron.
From a metal clip to hold your tape measure to four double-stitched pouches this easy-to-wear apron will hold what you need without adding weight. Or restricting mobility.
No-Frills Woodworking Aprons
If 12 pockets, leather or other features aren't your style then a no-frills woodworking apron is  probably best for you.
Which makes this Hudson Durable Goods option a great solution as it has a few pockets, carries its weight low.
And, of course, protect you from stains and spills that make it an investment in protecting your (more expensive) clothes.
When it comes to carpenters the standard tool belt is the only option.
Instead of carrying the weight on a belt, a front-mounted carpenter apron will help shoulder the load.
With, of course, padded suspenders that go up and over your back and cross-over to keep weight off your neck.
Frequently Asked Questions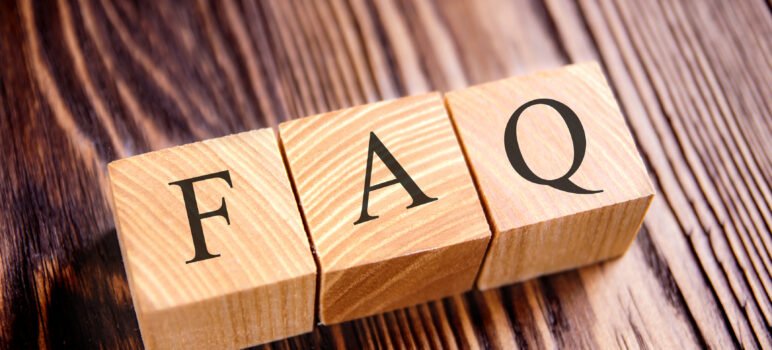 What features should I look for in a woodworking apron?
Since woodworking can put a heavy demand on your clothes with lifting, bending and twisting a durable apron is a must. From double stitched pockets to riveted corners a well made shop apron must be durable and also have the right storage for woodworking tools. Look for a handy place for pencils, tape measures and other tools you frequently use. Finally, leather is best but adds weight (and cost) versus lighter cloth versions.
Is a leather apron better than cloth?
For durability a leather woodworking apron is better than cloth. However, for weight and breathability a cloth apron can be just fine if your main purpose is to protect from glue or wood finishes. In fact, there are times owning both makes sense depending on the job at hand.
Is a woodworking apron worth the price?
Think about this in another way: how much is a good quality pair of pants and shirt? Wood glue will make anything you wear "shop clothes" once it's in contact and dries. So, for about the price of a pair of blue jeans a shop apron is well worth it.
From carpenter aprons to leather woodworking aprons the choices are more than you may first suspect. 
After you've selected the best woodworking apron for your style woodworking be sure to check out another important safety device: woodworking hearing protection (with Bluetooth).
Sale
Bestseller No. 1
Bestseller No. 2
Bestseller No. 3
Bestseller No. 4
Bestseller No. 5
Last update on 2022-05-19 at 16:13 / Images from Amazon