Any serious cabinet or furniture maker has either made or purchased a drawer slide jig. Because drawers require a perfect in six dimensions (up, down, back, forward, left and right) a jig is a must to at least perfect a level (up/down). 
But not all drawer slide jigs are made the same. And, if it's your first time investing in woodworking jigs, there are value-priced bundles that will add hinge jigs, shelf jigs and more to your collection of jigs.
Here's what to look for in a drawer jig:
Most jigs come in pairs to let you install two slides at a time
Look for a large clamping surface
Jigs must be compatible with face frame and frameless cabinets
Speciality jigs for ball bearing (side mount) slides
After building and installing thousands of drawers my preferences are for a simple jig like the Kreg that don't clutter my access to screw holes.
Drawer jig + clamps bundle: 
Best for ball bearing slides:
Unfortunately (or fortunately) there aren't many options in drawer slide jigs. 
And Kreg, the industry leader in woodworking jigs, dominates the market for drawer slide jigs.
So what should you choose? 
Well, for most types of drawers and drawer slide lengths a simple "L" design will work just fine. And, for the best possible alignment, purchasing two jigs and two clamps to allow fine-tuning slide position with both slides loose.
Which makes the Kreg combo kits (including their popular face clamps) a great buy.
Most woodworkers know the popular blue colored Kreg brand from the their pocket hole jig line-up. 
But they also specialize in drawer jigs and have arguably the most popular option on the market. While other jigs add in fancy magnets, the Kreg is a simple, blocky jig that is easy to clamp and works for all types of drawer slides.
This jig includes:
Supports frameless and face frame cabinets
Installation of ball bearing, epoxy, undermount and center mount drawers.
Easy to clamp
Reversible for left and right hand slide installation
Simple design for ease of use
2. Rockler Multi-Function Drawer Slide Jig
The Rockler jig features a unique side mount wedge that holds the slide in place.
Use on sidemount, under mount, epoxy bottom mount and centermount drawer slides.
Automatic setback
Can be clamped
Adjustable rod for referenced setbacks
Drill cutouts for access to drawer slide screws
Supports drawer slides up to 1-3/4″
3. Rockler Magnetic Drawer Slide Jig
With most drawer slides now soft closing the old-style epoxy slides are almost extinct.
But for anyone who's installed a side mount ball bearing drawer slide you'll know that these tall slides do their best to tip over.
Which is why Rockler offers these slides:
Strong magnets to hold tall slides vertical
Easy to clamp
Large access holes to access screws
Index rod for drawer repeatability on face frame cabinets
5 Tips for Choosing a Drawer Slide Jig
Tip #1 - Buy a Combination Set if You Build Cabinets or Furniture
Installing drawers is the first of four common cabinet jig uses:
Drawer slide jigs
Shelf pin jigs
Cabinet hardware jigs
That's a lot of jigs, right?
Well, without them it's tough to build cabinets accurately and quickly.
So, look for a combination kit that will include these four jigs plus the popular face clamps.
Tip #2 - Don't forget the Clamps
I like to clamp and install both slides at the same time. So while most jig kits will come with two jigs you'll want to make sure you grab two face clamps as well.
Tip #3: use Rear Brackets on Face Frame Cabinets
No matter how great your drawer slide jig is, if you try to install any type of drawer slide in a face frame cabinet without rear mounting brackets you are headed for a disaster.
So, don't make suspending the slide easy and then try to custom mount a side block of wood on face frame cabinets.
It just doesn't work.
Tip #4: Avoid Jigs Made Only for Frameless Cabinets
Unless your cabinet and furniture making is 100% using frameless designs try to avoid a frameless-only jig.
With most jigs capable of supporting frameless and face frame cabinets there's little reason to be limiting your installation options.
Tip #5: Maximum Clamping Power is Best
If you're contemplating use of standard "big box store" trigger clamps I recommend you don't.
Instead, use the Kreg face clamps you'll find in their kits or another style of high pressure clamp. I've also had great luck with the Milwaukee style clamps pictured above.
Maybe you're thinking you'd like to tackle just making your own jig? 
Well, after having done that and used the resulting product it's just not something I'd recommend. 
Here's the challenge with a DIY drawer jig:
Making it perfectly 90-degrees is a hard
Customizing the layout to fit face clamps or squeeze clamps is difficult
You'll need to make two of them to match the $25 or so a pair of jigs will cost
What should you build instead? Well, invest that time and energy into learning how to make better drawers. Like with a dovetail jig.
Frequently Asked Questions on Drawer Slide Jigs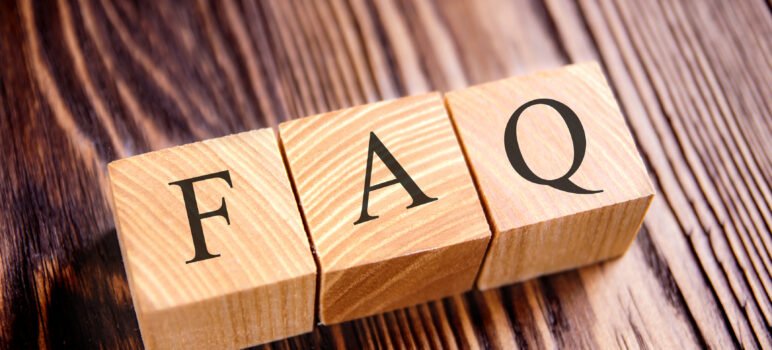 How do you use a drawer slide jig?
To use a drawer slide jig for side mount, bottom mount or undermount drawers first place the jig inside the cabinet and clamp it to the cabinet side. Then place the slide on top, ensure it is parallel to the side of the cabinet and insert screws into the cabinet side or back of the cabinet (using a mounting bracket).
How do you install Kreg Jig drawer slides?
Kreg jigs are first positioned inside the cabinet on either side of the drawer opening. Then, ensure they are flush with the cabinet face frame or set to the proper height on frameless cabinets. Last, rest the drawer slide on the jig and secure the slide to the back or side of the cabinet.
Are there drawer slide jigs for undermount slides?
There are drawer slide jigs built specifically for under mount slides, such as the Blum Tandem drawer slide. This style of jig also can include a template to drill the needed holes for the rear bracket hole and the front trigger release.
How much clearance do you need for drawer slides?​
Most drawer slides require 1/2″ of clearance on both sides. There are exceptions to this clearance requirement, however, especially for heavy duty and under mount drawer slides. Due to extra weight demands a heavy duty slide may take up to and over 3/4″ of an each per slide. While an under mount slide can get by with as little as 3/8″ of an inch. For this reason I recommend deciding on your drawer slides before building the drawer.
While the best drawer slide jig will not be a lasting part of your cabinet, it will leave it's mark. Since installing cabinet drawer slides without a jig is asking for trouble it's a low cost solution to make the job easier.
About the Author
Latest Posts
Eric has been a professional woodworker for over thirty years and has worked in small cabinet shops making everything from kitchen cabinets to hand-made furniture. Now working from a home woodworking shop Eric is sharing his passion for woodworking, tool advice and how-to knowledge from his Minnesota-based woodshop.