From bookcases to cabinets one of the best shelf pin jigs will help you quick and accurately drill a long series of holes. And, versus manual methods, perfectly centered.
Woodworkers know the option of laying out the holes and drilling by hand can be done. But without a jig this manual method will inevitably lead to tippy shelves.
So, looking for a jig with the following features will save time and improve quality on your next project:
At least 10 guide holes for speed
Index holes to enable shifting the jig for long hole runs
Dual rails for drilling front and back at same time
Standard size holes for use with spring loaded drill bits
Lastly, while most of these jigs are a clear plastic a few use a metal bushing that is the size of the pin.
Last updated on 2023-01-26 at 18:53 // Source: Amazon Affiliates
1. Rockler Shelf Pin Jig (Best Overall)
Rockler is a premier woodworking brand and their dual rail shelf pin jig is a precision jig with all the features.
1-1/4 inch spacing
Works with 5mm or 1/4″ drill bits
Two sets of indexing pins
The Rockler shelf pin template is a heavy duty jig built for long lines of cabinet pins in anything from cabinets to tall bookshelves. With a heavy duty Phenolic construction supporting both imperial and metric holes it will make quick work of your pin drilling.
The only downside? You'll need to buy a guided bit like this 1/4-inch Snappy bit.
Dual rails for front/back drilling
Long run of holes
Standard 3/8″ holes
Price
Guide bit not included
2. EZ Align Dual Rail Pin Jig (Best Value)
Dual rails for drilling speed
From assembled to un-assembled cabinets this dual rail jig offers speed and accuracy at a value price.
1-1/4 inch spacing
Works with 5mm or 1/4″ drill bits
Includes indexing pins
Drill bits included
Almost every shelf requires two rows of shelf pins. So why not have a jig that can do both at the same time?
The EZ Align team thought so and invented this dual row jig.  Key features:
Eliminate rocking shelves with single placement drilling
Easy to advance indexing system
Supports both 1/4″ and 5mm holes
Finally, as a bonus, this jig includes two quality self guided bits (one each of 1/4″ and 5mm).
Dual rails
Value price
Includes guide bits
Plastic guides vs. Kreg steel bushings
3.Milescraft 1316 CabinetMate (Budget Pick)
With all of the basic features and a compact design this is the best bet for small projects or limited use.
11 holes at one time
Storage compartment for drill bits and pins
1/4 and 5mm index pins
Includes drill bit
32mm hole spacing (1-1/4)
For DIY'ers and construction professionals this compact, budget friendly jig has all of the features of more expensive jigs. But at a fraction of the cost.
Budget
Storage for bits
Includes one drill bit
Single row drilling
Lacks index pins
4.Kreg KMA3200 Shelf Pin Jig (Compact)
Brand name + metal bushings
Any cabinetmaker would recognize the metal bushings this compact, top branded jig manufacturer uses in their shelf pin jig.
New or add-on for existing cabinets
Dual position fence
Built-in storage
1/4″ drill bit included
32mm spacing
The number one reason to like the jig is its simple drill bit that isn't spring loaded. After drilling thousands of shelf pin jigs with spring-loaded mechanisms the freedom of a bit and collar is welcome.
The only downside to this Kreg jig? You can extend this jig to longer lengths but at double the cost.
Compact for portability
Metal bushings
Doesn't require a spring-loaded bit
Kreg brand and warranty
Single row drilling
Only has six holes and requires constant movement
How to Drill Shelf Pin Holes
With a jig there isn't a lot to consider other than a classic question of: do I drill the holes before I assemble the cabinet?
Personally, I like to drill first and avoid cramping myself (and a drill) into a finished cabinet. 
Drill Pins Before Assembly
In most cabinets you'll be able to drill the shelf pin holes first and then assemble the shelving, furniture or cabinets. While there are exceptions to this rule it allows for more accurate pin holes.
Steps to Drill Shelf Pins
Determine the lowest and highest positions of your shelving
Mark off these locations with blue tape with an arrow indicating up (more later)
Position the jig on the side piece
Double check direction of the jig and side piece
Verify the hole location is set far enough back to clear any shelving "lips"
Drill the first set of holes using the appropriate sized self-centering drill bit
If additional holes are needed, slide the jig up the side and use the supplied indexing pin to lock the jig in place
As every jig is unique you'll want to follow the included instructions.
How Do I Set Shelf Pin Spacing?
The best part of the jigs is it determines spacing of the shelf pin holes for you. 
However, you can customize a few things:
Bottom and Top Holes: I don't always start with the lowest possible hole if I know the shelving won't start at say 8″. So, adjust upwards (and down at the top) based on your shelving.
High Visibility: But for a project with high visibility to the inside of the cabinet you can also skip holes if you have a good feel for where the shelves will go.
Just One Hole: And of course, you can specifically target holes and drill exactly where you want
Frequently Asked Questions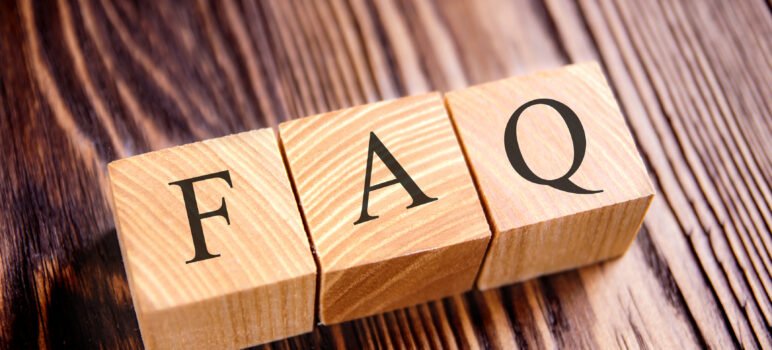 How do you make a shelf pin jig?
While most professionals prefer a factory jig for both the precision and ease of use, its possible to make your own jig by using a strip of aluminum or heavy gauge phenolic. Simply start with a drill press, make your first hole and then slide the jig forward a precise spacing (typically 1 to 1.5 inches).
How deep should shelf pins be?
The best way to determine how deep your shelf pins should be is by drilling a test hole. Most are drilled to a depth of about 3/8-inch, which is deep enough for the pin to be inserted to its shoulder. But not deep enough the hole will go through a 1/2-inch plywood side.
How do you make sure the shelves don't wobble?
First, always make sure you orient the shelf pin jig in a consistent direction. Most woodworkers will use a piece of tape or other large visual cue to ensure the top is always the top. Then, and this is easy to do, make sure the jig isn't sitting on top of any wood chips as this will raise that corner of the shelf.
While you can make your own shelf jig, with many options available for under $75 there is a top quality jig that will reduce manual measurements and errors.
Last update on 2022-12-31 at 13:16 / Images from Amazon
About the Author
Latest Posts
Eric has been a professional woodworker for over thirty years and has worked in small cabinet shops making everything from kitchen cabinets to hand-made furniture. Now working from a home woodworking shop Eric is sharing his passion for woodworking, tool advice and how-to knowledge from his Minnesota-based woodshop.