With dozens of types of sanders finding the best wood sanding tools can be difficult. But, remembering that sanding is about speed of wood removal followed by careful removing of sandpaper scratches will let you focus in on the right sander for your project.
New to woodworking? Then consider:
A random orbit sander is a must-own sander for its versatility
Pad sanders are used for the final sanding
Drum sanders are the best way to quickly and accurately flatten large pieces of wood (including end grain cutting boards)
In this guide learn what the right sanders are for your style of woodworking.
Best for flattening panels:
Last updated on 2022-12-06 at 10:43 // Source: Amazon Affiliates
5-inch Random Orbit Sander
If you own only one sander it has to be a random orbit sander. And this Bosch sander (a top tool brand) has the power, quality and comfort to quickly remove wood or polish surfaces.
Sanding wood comes down to a progression of sandpaper grits and machines to move them.
And with a random orbit sander you can use wood removing 60-grit paper up to 220-grit (or higher) sandpaper to remove the scratches left by other tools and grit.
On a budget, we like this Bosch as it offers:
Pad dampner to help remove swirls
Easy hook and loop paper replacement
1/2-micron dust collection
And of course, a Bosch brand name that's trusted by professionals.
Controlled Thickness Sanding
From perfectly flat cutting boards to making doors up to 20-inches wide this sander will take rough wood to perfectly smooth. 
While drum sanders may not be for every budget (they start at $1000 and go upwards of $4000) they do make for the best wood sanding tool with their precise control.
Key features:
Precision thickness 
Rapid stock removal (planer alternative)
Integrated dust collection
And while this Jet 10-20 can sand upwards of 20″ (by reversing the material) there are larger units to sand up to 50-inch surfaces.
Edging and Curved Finishes
An almost must have for most woodworking shops, a spindle sander likee this WEN will let you quickly sand edges of work pieces.
While some spindle sanders have two separate drums for flat and curved edges, this shop fox model combines both into one interchangeable design. The benefit? Less bench space.
Key features:
Four spindle sizes from 1/2-inch to 2-inches
Oscillating action
1. Belt sander for fast wood removal
Used for:
Quickly removing large amounts of wood
Cabinet doors, wood panels of any size and shape, cabinet installation face frames
If you are looking for wood sanding tools you'll need to consider a machine that will quickly remove large amounts of wood at a time. When will you use a belt sander? Well, most projects involve removing leftover planer marks, smoothing seams where wood panels are glued together, or adjustment of wood edges against walls.
Considerations when purchasing:
A 3×18″ sander is considered entry level, 4×24″ for serious woodworkers
The platen is what contacts the belt where it meets the wood
A 4×24″ will do a better job on larger surfaces due to a larger platen
Look at dust extractors – these machines produce a lot of dust
Best sandpaper: having a 60, 80 and 120 grit on hand is best
2. Random orbit sander - a must own wood sanding tool
Used for:
Removing course scratches from wood
Taking sharp edges off wood pieces
Preparing surface for finish sanding
After you're done sanding with a belt sander you'll be looking at removing the course scratches left behind. And that's where the random orbit sander comes in.
Considerations when purchasing:
Sanding discs are readily available
Variable speed for adjusting to course and fine grits
Quality of dust collection and ease of emptying
Best sandpaper: choose grits from 60 to 180 for this sander, then use a palm sander to finish the job
3. Palm sander finishing sanding tool
Used for:
Finish sanding of wood
Wood preparation just prior to staining
The palm sander is usually my last step in sanding before I stain wood. Because it is designed to remove very little wood and leverage high grit sandpaper it leaves a very smooth finish.
Considerations when purchasing:
Quality of the dust collection
Comfort of top (palm) grip
Easy to use sandpaper grips
Best sandpaper: woodworkers typically use grits of 100 or higher as this sander isn't made to remove wood
4. Mouse sander for tight spots and detail wood sanding
Used for:
Finish sanding in tight corners
Wood preparation just prior to staining
The mouse sander is a cousin of the pad sander in that it is designed for final finish sanding. However, it has the added benefit of a sharp nose (the "mouse") to get into corners of cabinets, doors, or other tight spots.
Considerations when purchasing:
Availability of sandpaper
Smallest possible size of tool for hard-to-reach spots
Used for:
Sanding flat stock eg. panels
Cabinet door and face frame construction
Transitioning to a few serious duty tools, the drum sander is an investment. But, it's an investment in being able to create professional cabinets or other woodwork.
I've owned one for nearly 15 years and wouldn't consider many of the projects I do without one. With an internal "drum" that sandpaper is wrapped around you'll have up to a 25″ wide drum that can grind away wood at a rate close to a planer. Additionally, you'll be able to use grits from 24 grit up to 220+ to gradually reduce sanding scratches.
You may also like my guide to tools for making cabinet doors as this machine is the centerpiece.
Considerations when purchasing:
Width of drum – the wider the better
Integrated feed sensor that slows rate of feed based on motor load
Quick access to safety shut-off switch(es)
Included cabinet or stand
Best sandpaper: as a planer replacement, use a 24 grit to remove wood quickly, then have grits of 60, 80, 120, 180 and 220 to gradually remove scratches
6. Drill drum sander for circle sanding
Used for:
Edge sanding
Sanding round holes or curved features
This is a specialty type of sander in the collection of wood sanding tools. With versatility to be used in either a vertical drill press or your corded/cordless drill it can be used in the shop or field. By fitting around a fixed drum, various grits of sandpaper can be swapped out to do course or finish sanding.
Considerations when purchasing:
Ease of sandpaper interchange
Long metal shank to fit into drill
Carrying case to keep the sandpaper and drums together
7. Sanding block for hand sanding wood
Used for:
Sanding small pieces
Knocking off sharp edges (course grit)
There isn't too much to get excited about with this one. With a simple design to grab sandpaper this wood sanding tool is easy for anyone to use.
Considerations when purchasing:
Ease of sandpaper interchange
Comfort grip on top
Wet and dry use (for more than just wood)
Best sandpaper: a 60 grit is best for removing wood and use a 220-grit or higher when doing finish sanding.
8. Oscillating spindle sander for curved wood sanding
Used for:
Edge sanding
Sanding round holes or curved features
While similar to the drum sander for a drill, the oscillating spindle sander adds a bit more. With a drum that moves up and down it will avoid leaving horizontal scratches in the edge of the wood. And for an added bonus the extra action will remove material just a bit quicker as the grit will be kept cleaner.
Considerations when purchasing:
Ease of sandpaper interchange
Height of sanding drum
Size of table
9. Oscillating edge sander for smooth sanded edges
Used for:
Edge sanding
Sanding large flat surfaces
If you think this looks a lot like a belt sander without the housing – you're right. With a rapid stock removal design the edge sander can quickly and squarely sand edges of just about anything. However, it might be one of the most dangerous sanders so follow the manufacturers directions.
Considerations when purchasing:
Ease of sandpaper interchange
Height of sanding drum
Size of table
Conversion to a spindle sander
10. Band sander for edge sanding wood
Used for:
Sanding small surfaces
Precise sanding of end pieces of wood
Removing end grain scratches
I grew up using one of these for metalwork but the band and disc sander is also two versatile wood sanding tools. The band sander will let you work with small pieces. While the disc sander typically has a fence for moving pieces back and forth for removing end grain scratches.
Considerations when purchasing:
Quality of fence
Size of tables
Installation of new sandpaper
Best sandpaper: this sander was built to remove wood not polish it. An 80 or 120-grit is most common
Frequently Asked Questions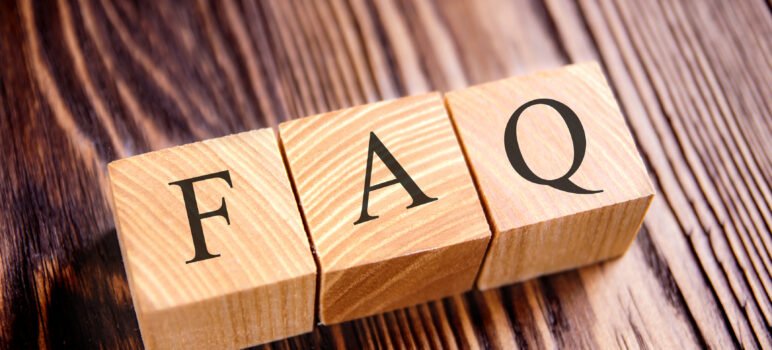 What is the fastest way to sand wood by hand?
The quickest way to remove wood by hand is with a low grit sandpaper in a hand sanding block.
Which sander is best for wood?
While there isn't a single best sander for wood, there are three popular sanders that can combine to do a high quality job in most woods. First, woodworkers will use a tool like the belt sander to quickly flatten and remove wood. This is usually followed by a random orbital sander to remove the belt sander scratches. Lastly, a palm sander with a high grit is used to produce a glass-smooth finish.
How do you know when you've sanded enough?
The best way to tell you've completely sanded a piece of wood is to use light to examine the woods surface. Look for any leftover sanding or planer marks, swirls in the wood or un-even areas. If areas need sanding, repeat this process and use an air compressor to remove dust to see what a finished surface looks like.
Bestseller No. 1
Festool 576070 Random Orbital Sander ETS 125...
Ergonomically formed to fit comfortably in any size hand. Compact and light weight enough for extended vertical and overhead use.
Step-less variable speed allows you to adjust to the needs of the application.
Balanced vibration stop (VS) design delivers better finish results, smooth operation and greater comfort.
Jetstream design delivers highly efficient dust removal, resulting in cleaner air, better finishes, and longer abrasive and pad life.
Comes in New SysGen3 Systainer
Bestseller No. 2
FESTOOL RTS 400 REQ Orbital Sander w/
More powerful motor – now with MMC Electronics and 250 watts – a 25% increase
Improved ergonomics – rubberized grip textured surfaces
Robust power switch – longer lifecycle with greater ease-of-use
Interlocking dust port – works with latest generation of CT Connector for improved retention
Dust Extraction – capture the dust as it is made
Bestseller No. 3
Festool 576340 ETS EC 125/3 EQ-Plus Sys3
Ergonomic and comfortable: Compact design and ergonomic grip for greater flexibility in all sanding tasks with less user fatigue.
Effective and long-lasting: Power through the toughest demands with EC TEC brushless motors delivering a constant powerful stream of performance.
Efficient and productive: Designed with dust extraction efficiency in mind the new ETS EC sanders integrate seamlessly into the Festool sanding solutions system.
Bestseller No. 4
Festool ETS EC 150/3 EQ-Plus 576326 (Sys3)
Stepless speed pre-selection, constant speed even under load
3 mm sanding stroke creates a very high surface quality
EC technology and sanding pad brake with carbide tip results in longer life
Compact design and weighing only 2.5 lbs. (1.2 kg) for optimal ergonomic work conditions
Vibration and extraction detection technology is ideal for work protection
Last update on 2022-11-22 at 21:12 / Images from Amazon
About the Author
Latest Posts
Eric has been a professional woodworker for over thirty years and has worked in small cabinet shops making everything from kitchen cabinets to hand-made furniture. Now working from a home woodworking shop Eric is sharing his passion for woodworking, tool advice and how-to knowledge from his Minnesota-based woodshop.