Ball bearing drawer slides are the most common drawer slide type. And, they are almost one of the least understood. Not sure what self closing vs. soft closing means? Confused on mounting locations? Always wanted to slide a 500 pound load but didn't know if a slide was made for it? In this article learn all about ball bearing slides.
If you make any type of furniture, desk, cabinet or built-in chances are high that you'll be using ball bearing drawer slides.
And, by understanding these slides you can take your projects to the next level. 
For example, did you know you can make cabinets or furniture without hardware by using a push to open drawer slide? 
In this article we'll cover all types of slides, including:
Soft closing drawer slides for new and retrofit projects
Heavy duty slides for workbenches and storage
Top mount drawer slides to make DIY keyboard trays
Self closing drawer slides for economical drawer projects
And even bi-directional slides that can open from two sides of a cabinet
So, keep reading to learn a few new facts, trips and tricks on this surprisingly adaptable drawer slide.
What is a Ball Bearing Drawer Slide?
While there are dozens of types of drawer slides, the most popular drawer slide is the ball bearing drawer slide. In fact, a ball bearing slide represents a wide variety of slides. For example, ball bearing design allows for weight ranges of drawers to range from 50 pounds to over 1,000 pounds with opening lengths up to 96″.
Who Makes Them: Manufacturers
First, drawer slides have been around for thousands of years. Dating back to early furniture where slides were made from wood components powered by wax to reduce the friction. 
But, over the last 100 years, technology has advanced and ball bearing slides have become a go-to slide for a number of large manufacturers:
Soft Close Ball Bearing Drawer Slides
In the last 10 years technology and consumer demand for soft closing has driven a
massive investment in side mount
soft closing ball bearing slides
. And, as a result, most manufacturers and DIY'ers have switched to a soft close drawer slide as it has become economical in price and durable in use.
Damper: to stop the drawer from slamming shut, a hydraulic damper will catch the drawer and prevent it from slamming shut.
Springs: after the damper "catches" the drawer, springs will gently pull the drawer closed.
Disconnect lever: allows the drawer to be removed.
Rail cushions: the best slides have cushions to prevent the rails from "clinking" as they shut.
Full extension: almost all soft closing slides are full extension and open the full length of the drawer.
Capacity: maximum weight load is 100 pounds
New DIY Drawers: While most manufacturers will use an undermount slide (they are more durable), side mount slides are DIY friendly as they sport a standard 1/2″ side clearance and are easy to measure for and install.
Retrofit / Upgrade: Millions of kitchens use roller drawer slides that have a 1/2″ side clearance. And, almost all standard duty ball bearing slides are a 1/2″ clearance as well – which makes soft close ball bearing slides great replacement options.
Self Closing Ball Bearing Drawer Slides
This isn't an obvious distinction, so let's define soft closing vs. self closing as it is confusing.
Soft closing is a drawer slide that will automatically "pull" a drawer shut and hold it there.
Meanwhile, self closing is a drawer slide that will hold a drawer shut.
So what keeps a self closing drawer slide shut? A large rubber block at the back of the drawer slide that acts as a friction stopper.
Will a self closing slide stay locked shut? No, unfortunately, but a locking ball bearing slide we'll cover soon will.
Disconnect lever: allows the drawer to be removed.
Rail cushions: prevent the rails from "clinking" as they shut.
Full extension: depending on weight capacity and brand, most slides are full extension.
Over-travel: some self closing will extend "past" the opening of the cabinet
Capacity: maximum weight load is typically defined up to 100 pounds.
With both a defined market share in business and a popularity with DIY'ers, self closing ball bearing slides are very popular for:
Industrial furniture: from medical carts that need drawers to stay closed to high volume office furniture where soft closing is an "extra".
Furniture: with a simpler design, less strict installation tolerances and a cheaper price self clcosing slides are popular in both manufactured and custom furniture.
VADANIA 18-Inch Drawer Slide, VA1245 Black, Ball…
Ball bearing & Full extension. Sliding smoothly and quietly.
Wear-resistant cushion rubber pad. Prevent impact and accidental sliding…
Side mounting design. Easy installation. Mounting screws included.
Maximum load capacity: 100 lb.
Last update on 2023-01-26 at 19:53 / Images from Amazon
Heavy Duty Ball Bearing Slides
When it comes to moving heavy drawers the heavy duty ball bearing slides are the best (and only) slide.
But first, how do you define weight capacity of a slide? While there isn't an industry standard, you'll generally find slides rated as:
Light duty 

is up to 50 pound capacity

Medium duty

 ranges from 50 to 100 pounds

Heavy duty

 slides range from 100 to 500 pounds
And 

ultra-duty

 slides range from 500 pounds and more.
So what else is unique with heavy duty ball bearing slides? 
Length as these slides come in a variety of sizes.
As in these slides can range up to 96″ in length and are commonly used at 36-72″.
Bearings: heavy duty ball bearings
Disconnect lever: optional, most slides are fixed and do not disconnect
Length: 12″ to 96″
Full extension: almost all come as full extension
Locking: a few brands offer locking capacity to keep the drawer mechanically shut or open
Capacity: 100 to 1000 pounds
Wider Side Clearance Required
While standard drawer slides have a 1/2" side clearance it's common for heavy duty slides to range up to 3/4" to support the extra steel and design for the weight.
So what do you do with a 500 pound ball bearing drawer slide that is 72″ long? Or any drawer slide that is 250 pounds in capacity?
Industrial slide out shelves: from factories to home workshops a heavy duty slide can hold massive weight and slide it back and forth for access.
Truck bed slide-outs: if you've seen drawers mounted in the back of pickups they almost always use heavy duty, 60″ drawer slides with locks
RV drawers: similar to truck bed uses, most RV's will use a heavy duty slide to move sinks, stoves and even refrigerators.
You can learn more in our guide to heavy duty drawer slides.
TCH Hardware 36 Inch Heavy Duty 250 lb Steel…
Pair of 36″ inch drawer slides – 250 lb load rating per pair
PLEASE NOTE: These are not the standard 1/2″ thick drawer slides….
High quality 3 stage, full extension steel draw slides with Zinc coating…
Quick release allows mechanism to be separated for installation and…
Last update on 2023-01-26 at 08:12 / Images from Amazon
Low Profile Ball Bearing Drawer SLides
Want to know one thing that is often overlooked in ball bearing slides? 
Height of the slide.
Since ball bearing slides mount to the side of the drawer they are obviously visible. So, when you want to minimize their visual impact you'll need to reduce the height of the slide.
However, low profile drawer slides have a few downsides:
Reduce weight capacity with a thinner vertical design
Are often restricted to three-quarter extension (eg. don't open all the way)
Disconnect lever: optional, most slides are fixed and do not disconnect
Length: 10″ to 24″
Full extension: most low profile drawer slides are 3/4-extension (meaning, they open 75% of the way)
Capacity: Typically limited to a maximum of 60 pounds
Pencil drawers: As pencil drawers in desks often have a 2-1/2″ side height a standard ball bearing slide with a 1-3/4″ height will dominate the drawer side.
VALISY 2 Pair of 18 Inch Full Extension Side Mount…
2 pair of drawer slides, enough for 2 drawers, 18 inch, Mounting screws…
Made from high-grade cold rolled steel that is electrom zinc plated.
Steel ball-bearing action slides that are ensure smooth and quiet…
Lever disconnect for easy drawer remova.
Last update on 2023-01-26 at 19:53 / Images from Amazon
Top Mount Ball Bearing Drawer Slides
One of the most overlooked types of ball bearing drawer slides is the top mount drawer slide.
Similar in design to a side mount drawer slide, a top mount slide simply changes the mounting location from the side of the cabinet or furniture opening to the top of the opening.
Height Adjustment: to allow for adjustment in the height of the shelf or drawer it supports, a top mount slide will have brackets that allow for installation choice.
Length: 10″ to 24″
Full extension: optional, most slides are 3/4 extension but full extension is available.
Capacity: Typically limited to a maximum of 50 pounds
Keyboard trays: For both new desks and DIY keyboard tray additions, a top mount slide will easily fit on the underside of most desks and install easily.
Last update on 2023-01-26 at 17:33 / Images from Amazon
Push to Open Ball Bearing Drawer Slides
For furniture and cabinets where handles aren't part of the design the best drawer slide for the job is a push to open drawer slide.
This ball bearing slide incorporates a spring mechanism that is the opposite of a soft close: instead of pulling the drawer shut it powers a mechanism to push it open.
As you can guess, these slides require the user to push the drawer front to trigger it to open, so they are best only on frameless cabinets.
Push activated: featuring springs to allow the drawer to be pushed and "pop" open.
Length: 12″ to 24″
Full extension: these slides are typically full extension.
Capacity: 50-100 pounds depending on manufacturer
Modern kitchens: when drawer pulls or knobs aren't desired a push-to-open drawer slide allows frameless cabinets to hide the hardware.
VADANIA 16″ Push to Open Drawer Slide, #VF1245,…
✔【Push to Open】- Release your hand, just press it softly to open the…
✔【Durable & Reliable】- Double rows of solid steel ball makes it…
✔【Full Extention & Detachable】- It's approximately 2 times in length…
✔【100lb Heavy Load】- Made of thicker steel of 1.2mm, this slide has a…
Last update on 2023-01-26 at 19:53 / Images from Amazon
How to Measure Ball Bearing Drawer Slides
If choosing side mount drawer slides wasn't hard enough, you'll also need to learn how to measure drawer slides to ensure your drawer will fit the cabinet.
But fortunately, there are a few simple tricks to measuring ball bearing slides. And, it's all about the construction of the cabinet and depth of the opening.
Measuring Side Mount Drawer Slides on Face Frame Cabinets
On a face frame cabinet you will measure the depth of the cabinet from the face of the frame to the back of the cabinet. Then, subtract 1/2″ and you will have your maximum drawer length.
For example:
Most kitchen cabinets are 24″ from the wall to the front of the face frame.

Which makes the face frame to back of the cabinet interior 23″ (1/4″ back, 3/4″ strip to attach drawer brackets).
So, a 23″ measurement will yield you the popular 22″ side mount drawer slide length.
Rear mount brackets
Face frame cabinets require at least a 3/8" gap for rear mounting brackets - which you MUST use instead of trying to shim wood strips on the side.
Measuring for Frameless Cabinets
While face frame cabinets include a 3/4″ addition to the front, for frameless cabinets you'll have two options based on your cabinet construction:
Frameless inset: For this style of drawer you'll be deducting the thickness of the drawer front instead. So, similar to face frame cabinets measure the depth of the cabinet, deduct for the drawer front and you'll have your longest length.
Frameless overlay: If your drawer fronts will cover a portion of the face of the cabinet side (eg. overlay), then simply measure the available depth of the cabinet to the edge of the cabinet frame side. Then round down to the next available size drawer.
However, with both inset and overlay construction there's no need for rear mounting brackets as frameless cabinet side mount slides will attach directly to the cabinet wall.
Fixing ball bearing drawer slides is a unique challenge as they are a "contained" system that simply does not want to come apart.
But, if you drawer slide fell apart or is missing a bearing you can attempt to fix these slides before deciding to replace.
Steps you can take to fix ball bearing drawer slides:
Remove the rear locking bumper
Straighten the metal piece found at the back
Remove the slide mechanism, adjust the ball bearings (replacing if they fell out)
Carefully re-assemble
Is this guaranteed to work? Unfortunately no as this style of drawer slide is not designed to be repaired.
Tools to Install Ball Bearing Drawer Slides
First up: ball bearing drawer slides require a precise installation.
And, cabinets and drawers aren't always perfect so you'll need all the help you can get. Which is why having the following tools on hand will help your installation go as smooth as possible:
Drawer slide jigs and a face clamp are a must have to install slides
Cordless drill and driver
Rear mount drawer brackets (on face frame cabinets)
Frequently Asked Questions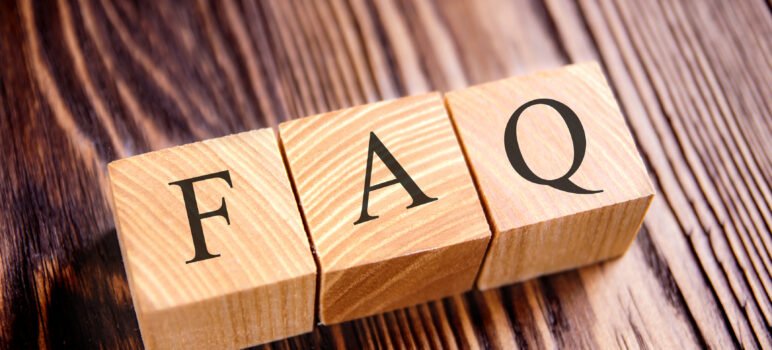 What are ball bearing drawer slides?
Ball bearing drawer slides are a type of drawer slide built on interlocked rails that move on ball bearings to reduce friction. Most ball bearing drawer slides have three rails that operate together in opening and closing the drawer. Key advantages to ball bearing drawer slides are their ability to open fully, have the most weight capacity of any type of slide, and can be the most inexpensive drawer slide.
How much weight can a ball bearing drawer slide hold?
While most drawer slides have a maximum weight of 100 pounds, a ball bearing slide will reach maximum weight capacity of 1,000 pounds or more. Due to their all steel construction and ball bearings to offset friction these slides are designed for weight.
What alternatives are their to ball bearing drawer slides?
The most common alternative to a ball bearing drawer slide is an undermount drawer slide. While undermount drawer slides operate on a similar steel design, they offer a key advantage of being hidden once installed and are generally considered a higher quality soft close drawer slide due to their roller bearing design.
When choosing ball bearing drawer slides it's important to understand there are many (many) variations of this style of slide. While slides are made for every budget, remember that a generic drawer slide is not always the best buy if you'll be using the slide for decades.
About the Author
Latest Posts
Eric has been a professional woodworker for over thirty years and has worked in small cabinet shops making everything from kitchen cabinets to hand-made furniture. Now working from a home woodworking shop Eric is sharing his passion for woodworking, tool advice and how-to knowledge from his Minnesota-based woodshop.