Haven't heard of Fastcap? Did you know they make tools for "everything in between" the tools most other suppliers make? Need a glue bottle that actually works? How about a third hand for lifting cabinets? Or the ultimate foam for organizing your tools? 
I've been buying tools for decades and just ran across Fastcap last year. And found they are a must for woodworkers to bookmark and add to their shopping list. While I started my collection with a cabinet jack there are over a hundred tools built to solve problems other tool manufacturers haven't.
It's no wonder Fastcap has grown rapidly since 1997 by taking a unique approach to designing and selling tools for woodworking that others just haven't thought of. Seems simple right? Well, they use a Lean approach and customer input that larger companies just don't.
And the result? A collection of tools that no other manufacturer can match for ingenuity.
Last update on 2023-01-26 at 08:53 / Images from Amazon
What Makes Kaizen Foam Unique
Industrial quality foam for tool, home and office storage available to a homeowner
Layered foam that can be cut and peeled to store a variety of tool sizes and thicknesses
Ultimate in organization capability for tool boxes
Tips to using Kaizen Foam
Of course, Fastcap makes a long nose marker to outline your tools before cutting
And a thin blade Fastcap Kaizen Foam Knife for making intricate cuts
Layered foam that can be cut and remove in layers
Customize your tool storage
Mark outlines of tools, cut and remove foam
Protect sensitive tools from damage
Flat or vertical storage
Keeps tools or other items exactly where you want them
Available in various thicknesses and layered colors 
Layout is permanent and takes time to cut 
2. Fastcap 10 Million Dollar Stick
FastCap 10 Million Dollar Stick
Keeps hands away from blade while cutting small parts
Injection molded
Wishbone shape with gripping, rubber feet
Safely hold small pieces while cutting
Last update on 2023-01-26 at 05:43 / Images from Amazon
What Makes the 10 Million Dollar Stick Unique
One of a kind design for holding material close to the saw blade
Curved three prong design allows for repeated, comfortable use
Tips to using the 10 Million Dollar Stick
Mount it where it's always accessible to encourage use
Every saw is dangerous – follow Fastcap and your saws safety recommendations
Every saw is dangerous (worth saying again)
Keeps your hand away from the saw blade
Three prong design allows for maximal pressure close to the cutting zone
Rubberized feet
Long, ergonomic handle (~16″)
Single use tool – but hey it's for safety and worth it's name
3. FastCap Glu-Bot Glue Bottle
Wood Glue Dispenser, 16 Oz Btl, Drip Less
Will not drip or spill
2 chamber system pushes glue from the bottom through 2nd side chamber
Glue-bot sucks glue back inside when you stop squeezing
Leaves a clean, clog free tip
Last update on 2023-01-26 at 11:23 / Images from Amazon
What Makes the Glu-Bot Glue Bottle Unique
Bottom feed for glue ensures fresh glue
"Babe-bot" fits where other larger bottles won't
Tips to using Glu-Bot Glue Bottle
Use the provided glue cap after every use (eg. anytime you set the bottle down for more than 5 minutes).
Clean the tip carefully
Order spare tips … eventually any woodworker will wear them out
Bottom-up design provides fresh glue
Storage cap stored on the bottle to encourage  post-glue use
Easy to squeeze bottle
Available in three sizes
Alignment nozzle to perfectly center glue on plywood edges
Bottle bottom can drag in glue if not tilted (due to classic way glue bottles are held.
Last update on 2023-01-26 at 10:52 / Images from Amazon
What Makes this Cabinet Jack Unique
Affordable jack to allow DIY'ers to install cabinets easier – or by themselves
Quick adjust over full working range
Perfect for 54″ bottom of most upper cabinets
Tips to using the Upper Hand Cabinet Jack
Buy one (or more) of the three products in lineup – Upper Hand for 28-60″, Little Hand for 16.5-23.5″, 3rd Hand HD for 60-144″ based on your cabinet installation style
Use the Upper Hand if you install upper cabinets first
Or, use the Little Hand for installing upper cabinets after base cabinets
And for taller upper cabinets use a base cabinet with a sheet of plywood cover as a base for the Upper Hand (for DIY'ers).
Enables a 1 person cabinet installation
150 pound weight capacity
28-60″ range
Freestanding on large base and bottom pads
Pump handle with micro-adjustment for leveling cabinets
Without blocking, won't reach microwave or fridge cabinets
5. FastCap Reversible Tape Measure
Last update on 2023-01-26 at 11:14 / Images from Amazon
What Makes the Fastcap Tape Measure Unique
The pencil sharpener alone makes this worthy of adding to your toolbox. How many times have you had to stop a measurement to fix a broken lead?
And of course the erasable surface to jot your measurements is what makes this an upgrade over the standard tape measure
Tips to Using
Be sure to have a wood pencil ready
Reversible tape measure for left-handed users
Easy write/erase notepad for jotting down cut lengths
Easy to read fractions to 1/16″
Built-in pencil sharpener
16′ length is a limitation for construction jobs
6. FastCap Accuscribe Scribing Tool
FastCap Accuscribe Scribing Tool , Black
Scribing tool with adjustable grip for standard pencils
Easily maintain consistent scribe offset, keeping parallel to surface every…
Durable polymer construction
Includes 1 scribe and 1 pencil
Last update on 2023-01-26 at 09:53 / Images from Amazon
What Makes the Accuscribe Unique
Articulating head
Removable compass for non-traditional scribing
Tips to Using
Not much other than the obvious – keep the pencil sharp!
Traditional circle scribe
Tilting head for scribing trim
Flat back allows for scribing parallel surfaces
Removable compass point
Cannot scribe uneven surfaces – see our guide to the best wood scribes for one that does.
7. FastCap Miter Saw Hood
FastCap SAWHOOD WHITE Chop Shop Saw Hood, White
Eliminates the mess caused by sawdust and other debris
Can also serve as a protective cover for your equipment when working…
Works with miter saws, chop saws, lathes and wet saws
Also contains water spray when used with tile saws
Last update on 2023-01-26 at 08:53 / Images from Amazon
Controls dust from miter and chopsaws
Protects tools outside
Can be used with wetsaw
Fits 5-gallon bucket for collection of waste
Lacks dust collection port found on similar designs
Not waterproof
Fastcap was founded in 1997 and uses a Lean manufacturing process that is focused on improving quality and reducing waste. Learn more in their founders history of Fastcap:
Frequently Asked Questions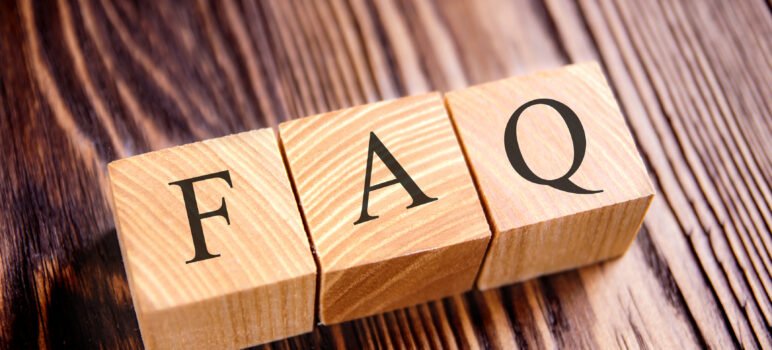 Does Fastcap make just woodworking tools?
Fastcap makes everything from woodworking tools to dust barriers and even surfboard ding patches.
What is Kaizen foam?
Kaizen foam is a layered foam from Fastcap that can be custom cut to store tools and other items horizontally or vertically.
About the Author
Latest Posts
Eric has been a professional woodworker for over thirty years and has worked in small cabinet shops making everything from kitchen cabinets to hand-made furniture. Now working from a home woodworking shop Eric is sharing his passion for woodworking, tool advice and how-to knowledge from his Minnesota-based woodshop.