Over the years, I've glued thousands of wood panels and, a day later, came back and scraped the excess glue. And while the best wood glue scraper is usually a heavy-duty carbide unit, a compact scraper is sometimes best for the job.
When looking at glue scrapers, woodworkers will look for the following features:
Long handle for leverage
Ergonomic grips
Removable blades for replacement
And carbide for maximum sharpness and durability
I've found it best to have a sizeable panel-grade scraper AND a compact scraper in my woodworking apron that will peel glue out of corners (wet or dry). 
Wood Glue Scrapers Basics
A glue scraper is a hand tool used to remove glue after it has dried. Typically, a wood glue scraper has a reversible steel or carbide blade designed to remove the glue without damaging the wood. Woodworkers use it to remove adhesive from wood panels before planing to avoid damage to planer blades.
While woodworking glue scrapers are all hand-held, there are a variety of sizes and blade materials.
In general, you'll find these types of wood scrapers:
Panel scrapers
Corner scrapers
Card scrapers
Since most glue scraping is done with a panel scraper, we'll focus on this type of scraper.
1. Large Panel Scraper With Carbide Bit
When quickly removing glue from wood panels, a large, comfortable handle, and knob for down pressure is the go-to.
Key features:
2″ or 2-3/8″ blade
Two-handed operation
Ergonomic soft grip handle
Tungsten carbide blades that are 10x stronger than steel
Editor: Warner has been making woodworking tools for almost a century. I dropped wood off in their kilns when they used wood handles on most devices.
2. Professional Grade heavy Duty Glue Scraper
The Kunz glue scraper is all business with a 12″ long handle and a German design fit for attacking glue left on wood panels.

This is a must-have scraper for a professional who tackles glued panels daily.
Key features:
Dual-edged steel blades
Aggressive design for pulling glue up and off panels
Heavy-duty cast iron handle
While standard scrapers are for large jobs, the smaller compact scrapers fit into tight spaces.
When is this useful? Well, during assembly, they help "scrape" glue leftovers before they dry.

Their compact size makes them a great fit to throw in your woodworking apron, and they are ready for small cleanup jobs.
Key features:
Triangular carbide scraper blade
1″ blade
Compact design
Plastic holder for attaching to belt
A contour scraper is always helpful, from touching up crown molding glue spots to removing paint before finishing your project.
While a traditional glue scraper has a flat edge, these kits usually contain:
Handle
Steel blades
4-6 blades with varying edge patterns
5. Molding Scraper For Wood
This scraper style will work well for tight corners and light-duty scraping in tight spaces.

Due to its design, this scraper will allow you to reach into tight areas and corners to scrape glue.
Key features:
Designed for flat surfaces or reaching into cracks on wood projects or molding
Three scraping surfaces
6. Economy Steel Glue Scraper
An all-steel scraper will scrape glue. While the edge won't last as long as carbide, a budget-friendly four-edge scraper will work just fine for smaller shops and jobs.
Key features:
2-1/2″  or 3″ blade
Rubberized no-slip handle
High carbon blades
Reversible 4-blade designs
Even professional woodworkers might have yet to see this type of wood scraper. 
So, what is a card scraper? A card scraper is a thin metal sheet with a sharpened edge that is pushed across the surface of the wood to remove glue and gently shave off thin layers of wood. 
Purchasing Considerations for Glue Scrapers
Panel scraping vs. small area glue removal
As you can see from the eight glue scrapers in this article, there are sizes and shapes for all jobs.
If your primary task is scraping glue off wood panels you've assembled for cabinet doors or drawers, go with a large 2″+. However, a mini-scraper is best for small areas where you may need to scrape fresh or hardened glue.
Or, grab both, as these are cheap tools.
I've used both.
The answer to which to buy comes down to preference. But with the price difference, only a few dollars more go for carbide.
The only reason to choose steel? You want to sharpen the edges yourself.
Handle design for grip and comfort
If you plan to scrape dozens of boards, a two-handed soft grip scraper will help absorb the scraping action.
I like the front knob design as it gives maximum down and backward "pull" force.
Weight of the glue scraper
Sometimes heavy is good. And since wood glue scraping on large panels involves force an extra few ounces on the scraper will help. Note the clear winner here is the Kunz cast iron model.
Over the months (or years), you'll lose the original edge on the blades. And while steel is easy to sharpen with a file, the carbide is trickier if you have the right diamond grinders.
I recommend grabbing an extra half dozen blades for the carbide models. Steel can be sharpened quickly enough to keep honing it.
Frequently Asked Questions for Glue Scrapers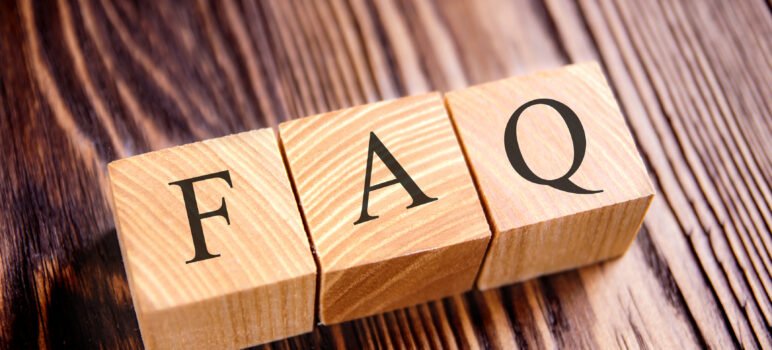 Is there a power glue scraper?​
There is no power glue scraper. While some woodworkers use their woodworking planer for this task, it dulls the blades and can damage wood pieces with uneven glue distribution.
What happens if I don't scrape the glue before I plane the wood?​
While any planer will gladly remove the glue, it will damage the planer blades. As most glues dry rock hard, the impact of the glue on the blade will more quickly dull the edges (even carbide). An uneven bond creates a variable thickness. Due to that variation, you can inadvertently be faced with planing your boards too thin.
How do you remove hard glue from wood?​
Hard glue is removed with a wood glue scraper designed to rip the excess adhesive from the wood surface. As the glue binding the boards is dried and bonded, the excess glue, with the proper scraper, comes off easily when scraped.
What is a glue scraper?​
A glue scraper is a specialty tool with a steel or carbide blade that removes glue forced out of wood joints. Since glue joints must be wet on all wood surfaces, this forces some excess adhesive to be pushed out during clamping. And the glue scraper quickly removes this excess glue.
Is there an alternative to scraping glue?​
Scraping glue from wood panels is required. Due to boards needing a thoroughly "wet" joint, you'll want some excess adhesive on the surface to know you've wholly bonded wood edges. However, I like to have just enough so there's not a puddle of glue. As such, when I'm scraping, a reasonable amount of glue should be removed.
Can I use a heat gun to remove wood glue?​
No. Unless it's on an old piece where the glue has dried for months, due to the bonding and curing time, you'll risk weakening a wood joint by heating the glue. If the surface is cut to scrape, the interior joint will be too. Save the heat gun for removing paint or other refinishing. And not for fresh glue joints.
About the Author
Latest Posts
Eric has been a professional woodworker for over thirty years and has worked in small cabinet shops making everything from kitchen cabinets to hand-made furniture. Now working from a home woodworking shop Eric is sharing his passion for woodworking, tool advice and how-to knowledge from his Minnesota-based woodshop.