We all know sitting all day is bad for your health. And with work shifting from offices to homes a lot of us need a sit stand desk – but can't afford it. The solution? A DIY adjustable height desk anyone can build.
While there are ready-built desks, like this VIVO Electric Sit Stand Desk, or surface mounted add-on like the VIVO Desk Converter not everyone has the budget for a factory option.
So what are your options? 
Can I make one myself? 
Fortunately, building a sit stand desk is a great DIY project.
In this article you'll learn how to make a DIY sit stand desk in one of four configurations:
Extending your current desk
use a factory frame and DIY wood top
DIY everything
Install a suspended shelf (a great move-around option!)
In this guide we'll include enough instructions and tools to get your started, and include links to supplies that will help your project along.
Build a desk? Be sure to attach a photo and comment with your finished product!
Option #1: Extending Your Current Desk for Sit Stand comfort
Skill Level: Beginner
Tools: None
Time: Order & Assemble
So this isn't a "build it yourself option", but if you decide the other options require too much time then it's a viable option.
Or, these can be integrated into the design of a standard DIY desk as the sit stand component.
A few things to look for in this style of sit stand desk extender:
Laptop placement
Adjustable keyboard tray
Support for multiple monitors
Recommendations:
Option #2: Buy a Factory Frame and DIY Your Desktop
Skill Level: Intermediate
Tools: Table saw, sanders, router, wood clamps, glue
Time: 3-5 days total, with drying time for glue and finishes
The great thing about building your own desktop is the freedom of design, woods and colors. 
And if you're new to woodworking, don't worry as there are a couple of options for beginning woodworkers.
Step #1 - Decide on the size of the desk and order a frame
The first step will be important: deciding what size the desk will be. 
While not the most difficult, be sure to consider:
Calculating enough room for all your monitors, phones, tablets and keyboard
Then, decide on an electric vs. manual crank adjustable sit stand frame (budget in mind – expect ~$100 more for electric)
Lastly, and for taller users, make sure the final desk height will work
Check out Work While Walking for their base frame recommendations if you need more assistance.
Step #2 - Design and Build the (Adjustable) Desk Top
If you have any motivation for woodworking then this will be the most exciting part of the project. 
However, if your woodworking aspirations aren't so high, there is still a relatively simple option for a DIY adjustable height desk.
There are three options in this step:
Build a desktop from hardwood (I prefer a 1-1/4″ final thickness).
Or, use plywood and edge banding
And if you can't build your own, custom order a laminate (or other surface) top
While #3 isn't necessarily DIY, it does open up your design options from the standard black / white desk tops found with all-in-one kits.
Step #3 - Attach Your DIY Desktop to the Purchased Frame
After all the work is done on your custom top, the last step is to firmly attach it to the desktop.
While nothing too complicated here, the #1 rule is don't install a screw that goes through the top of the desk. Perhaps obvious, but I've seen it happen on kitchen (laminate) installations.
And, rule #2 is to drill a pilot hole to avoid twisting and breaking the screw off.
Option #3: Custom Built DIY Sit Stand Desk
Skill Level: Advanced
Tools: Table saw, sanders, router, wood clamps, glue
Time: 4-7 days total, with drying time for glue and finishes
For a completely custom sit stand adjustable desk you're probably thinking one thing.
How will I power my custom desk?
A few options are out there:
Purchase just the legs with dual motors for a custom width and shape, like this Direction Electric Legs Only kit
Custom build a crank kit 
Wrap a factory leg kit with wood and/or (at your OWN RISK) replace pieces of a factory kit with wood components.
The steps here are the same as with Option #2, you'll just need to source the motorized legs differently and plan to customize / conceal the factory legs.
Lastly, I haven't found stand-alone kits for the motors and legs. But drop a comment if you've found something!
Option #4: Suspended Shelf for Occasional Use
Skill Level: Beginner – Intermediate
Tools: Cordless drill, table saw, sanders
Time: 1-3 days total, with more time for custom wood shelving
I'll admit this wasn't my first thought. 
Or, until an extended work from home arrangement presented options to  move around the house and not be tethered to my basement home office.
While not an option, perhaps, for full time use a fixed position shelf is a great option for laptop use to encourage standing but not alter your existing workstation.
Mounting this style of shelf doesn't mean creating an unsightly shelf with metal dangling below it to support.
As shown above, a Sheppard Bracket is an innovative way to support a hanging shelf. By attaching to the wall using the (huge) variety of screw mounts you can support a massive amount of weight (and heavy shelf).
Not sure how to build a shelf? A few options include:
Make a inner plywood frame that allows the Sheppard brackets to enter the slots
Then, sandwich the frame with hardwood or plywood and apply trim or Edge Banding to hide.
Other Tips and Tricks to Building and Finishing Wood Desks and Shelving
I get it. 
If you're not a woodworker there are some hidden steps. But, we have other guides to help you with that:
Frequently Asked Questions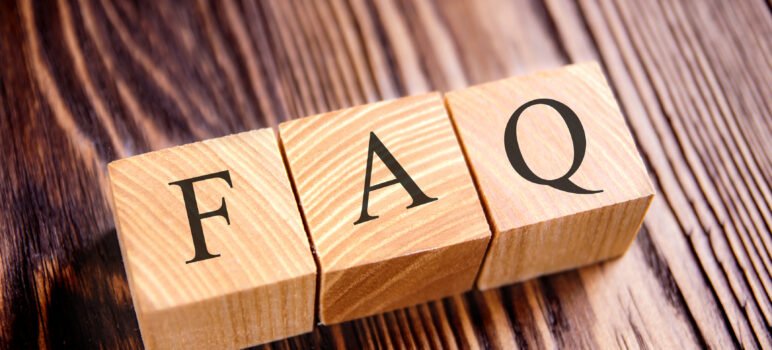 How do you turn a regular desk into a standing desk?
The easiest way to make a regular desk work as a standing desk is by adding an extender that sits on top of the current desk. As these are available in sizes up to 48″ you'll be able to lift most, if not all, of your current desk contents into a position you can access while standing.
What is the best sit/stand desk convertor?
There is no single answer to this question as the height, width and user all come into play. However, the best sit/stand desk convertors are typically electric, have a keyboard tray, are available in a variety of widths to support 2 or even 3 monitors and are easy to lift and adjust.
Can you sit at a standing desk?
Every standing desk should have the option for the user to sit. If the user doesn't have this option, there is an increased chance of abandoning the desk. And, with the motorized desks available today, these desks can easily move up or down to a desired sit and stand height.
Hopefully this was useful to start your planning and build for a DIY adjustable height desk. Be sure to save a link or pin for future reference.
About the Author
Latest Posts
Eric has been a professional woodworker for over thirty years and has worked in small cabinet shops making everything from kitchen cabinets to hand-made furniture. Now working from a home woodworking shop Eric is sharing his passion for woodworking, tool advice and how-to knowledge from his Minnesota-based woodshop.