The best dust collector for shop vac use requires simply adding on a vortex pre-filter to separate the large wood chips from the finer dust particles.
But to make your entire dust collection system function the best there are a few other parts, hoses and accessories to add:
Vortex filters
Tool attachments
Flexible piping
Upgraded shop vac with higher air flow (CFM)
Collection buckets
Vortex Cones: #1 Dust Collector for Shop Vac Attachments
You probably know this, but directly attaching your shop vac to your woodworking tools will quickly result in one thing: a full shop vac in a couple of hours.
And worse, reduced filtration of finer dust particles as the level of wood chips rises in the shop vacuum collection bucket.
The solution? Pre-filtering the larger particles so only finer dust reaches the shop vacuum.
Key benefits of this dust collector for shop vac system:
Improved air flow
Less time changing your shop vacuum bucket
Enhanced fine dust collection
Dust Collector Power Only When You Need It
First, shop vacuums are loud. Really loud.
Which makes having a shop vacuum on the whole day not only hard on your ears but hard on the motor that (for most) weren't built for continuous duty.
So, when making a dust collector from your shop vacuum an absolute must-have is a power switch that will turn the vacuum on and off when your power tools need it.
How these work:
Plug your vacuum into the "power tool" outlet.
Attach your tools connected to the dust collector shop vac
Power on your shop vacuum (notice it didn't start)
Turn on your power tool and hear the shop vacuum turn on.
Adaptable Tool Fittings To Feed All the Dust To Your Tools
You can't collect dust that escapes your machines at the source.
And trying to connect a 2-1/2″ hose to your variety of tools requires a few adapters for a firm hold.
The solution? A variety pack of tool fittings that grab onto your machine with a tight seal and connect your tools to the dust collector.
And yes, that means setting aside the dust bin on your orbital sanders and using suction to improve the performance of your dust collection.
Dust Collector Hose For Shop Vac Connections
While a dust collector for shop vacuums can always be attached to the tool, the best solution is having your system piped with cut-off gates.
And of course, you'll need a lot high quality piping with a corrugated and flexible design to make all of the proper connections. 
Hose Reducer Fittings for Larger Dust Collectors
While some woodworking shops may rely solely on a shop vacuum for dust collection, others may have a mix of smaller dust collectors that require connecting to smaller diameter fittings.
So, if your shop uses a combination  you'll find a hose reducer will let you more economically connect many tools using 2-1/2″ pipe versus the larger 4″.
And same money and space in doing so.
Dust Collection Kit for Shop Vacuums
Whether you move your shop vac dust collector from machine to machine or have it centrally piped, one thing you'll always need is fittings.
And with the variety of tools to connect, needing to turn on and off the various pipe runs (more suction) and ease of use the best dust collectors for shop vacs will always have dozens of fittings, bands and elbows.
All Day Use Dust Masks for Small Particle Dust
First, no matter how good your dust collector shop vac is, it will NOT catch all of the dust.
And since small dust particles can hang in the air for over 30 minutes after your tools are turned off you'll want to have a dust mask on, well, at all times. Which makes having the right dust mask to protect your health a must.
Protect Your Hearing From Multiple Machines
After upgrading your workshop to have better dust control you'll face a new problem: noise. 
While in the past you may have had a sander running at 75dB, including your shop vacuum can easily push the decibels above a safe level.
The solution? Make sure to add a pair of Bluetooth hearing protectors.
Deciding on a Dust collector or SHop Vac
First, a woodworking shop that is busy most weekends (and weeknights) absolutely needs a dedicated dust collection system.
But if you're new to the hobby and just starting there are plenty of reasons to consider a hop vacuum dust collector over a more pricy system.
Consider:
A shop vacuum is likely something you already own, so adding a vortex system is a purchase you can justify for $50-100.
Full scale dust collectors are loud, take more power and use precious floor space.
And, of course, a dust collector investment takes away cash from other purchases like mobile bases, miter saws and other tools.
Dust Collector vs. Dust Extractor
While a dust collector is great for high volume jobs, a dust extractor is best for grabbing dust from hand tools.
In general, a dust collector will:
Have a 4″ hose
Support separation of large wood chips from planers or jointers
Meanwhile a dust extractor will:
Fit small hand tools
Is designed for small particle dust (not chips)
Pair with your tool to turn on and off with the tool
While a budget consideration for most, it is actually best to own one of each. And especially if your projects include a steady diet of orbital sanding, which is a serious dust maker.
Dust Collector For Shop Vac Manufacturers
While there are major brand names in all tools, when it comes to dust collectors for shop vacuums there are a just a few that specialize.
Be sure to check out:
Frequently Asked Questions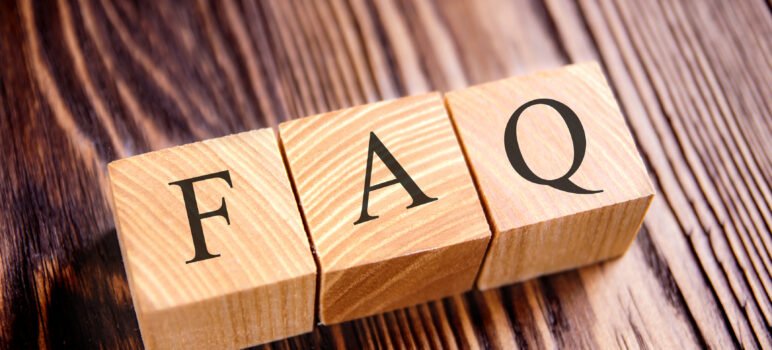 Can a shop vac be used for dust collection?
Yes. There are many accessories custom-built for turning your shop vacuum into a dust collector. From vortex air systems to custom piping and adapters a shop vacuum is a great budget way to start improving dust collection.
How do you get rid of dust in a shop vac?
The first step to removing dust in a shop vac is putting on a dust mask to avoid inhaling the fine particles. Next, over a large garbage can gently shake all of the dust into the can and then gently pat the filters to remove fine dust. Lastly, and optional, you can take the filter outside and blow it clean with an air compressor for maximum removal. However, if your filter is old it is best to replace it.
How big should my dust collector shop vac be?
Generally, the bigger the better. And with shop vacuums they are rated by horsepower but, more importantly, cubic feet per minute or CFM. More CFM equals enhanced ability to grab dust at the source and pull it through the filter.
While the vortex cone pre-filters make for the best dust collector for shop vacs there are dozens of attachments, hoses and clamps that make for the most usable system.
And without easy of use you'll find yourself, well, in the dust.
Bestseller No. 1
Bestseller No. 2
Bestseller No. 3
Bestseller No. 4
Sale
Bestseller No. 5
Last update on 2023-01-17 at 14:16 / Images from Amazon
About the Author
Latest Posts
Eric has been a professional woodworker for over thirty years and has worked in small cabinet shops making everything from kitchen cabinets to hand-made furniture. Now working from a home woodworking shop Eric is sharing his passion for woodworking, tool advice and how-to knowledge from his Minnesota-based woodshop.