In an age of heightened concern with respiratory illnesses it's important to keep our airways clean. And a woodworker owes themselves and their family a new look at woodshop dust control to reduce the amount of sawdust exposure to their lungs.

And I have to admit I've inhaled too much dust in my woodworking career. Way too much.
When I first started work at a two-man cabinet shop back in the mid-90's I was young and ignorant to the impacts the dust I was breathing would have. And I spent days and years in front of sanders, table saws and planers with no dust mask or air filtration system.
But twenty-five years later I've grown cautious of the dust coming off the sanders and saws and regularly use the right dust masks and collection systems. And while it's not inexpensive to control dust the consequences are much graver. So consider an investment in your health before skipping to purchasing the newest saw or sander.
Here's a few quick facts about wood dust to consider:
Fine particles hang in the air for over 30 minutes
Dust particles are smaller in diameter than a human air and can do serious damage to your lungs
Stopping inhalation of dust is a must, but it may not reverse damage done.
In this article we'll take a look at 7 ways to keep sawdust in control and out of your lungs.
First things first, what tools generate dust?
Well that's simple right? True, but before we look at dust mitigation in your workshop let's refresh our memory on tools that are key sources of wood sawdust:
Saws: Table, circular, jig, band
Sanders: orbital, palm, mouse, belt, disc, drum
Other: Jointer, planer, router, shaper and so on…
And when the job is all done you'll likely pick-up a broom and start pushing fine dust particles back into the air.
Just how small are the particles and how long are they in the air?
While the larger chips and saw dust are visible they aren't the primary issue. It's the smaller dust particles that are most concerning. And they unfortunately are less than 1 micron in size with an ability to hang in the air for 30 minutes or longer.
For comparison an average human hair is roughly 10 microns.
7 Tips to Control Wood Dust
So now that we are thinking about what tools generate dust (all of them, unfortunately) and how long the dust hangs in the air let's go thru woodshop dust control options.
Tip #1 - Use a high quality dust mask to reduce dust inhalation
AstroAI Dust Mask Reusable Face Mask with…
COMPREHENSIVE PROTECTION: 4-layer activated carbon filter can remove…
EASIER BREATHING: One-way discharge valves allow breathe out; The increased…
SUPERIOR CONSTRUCTION: This dust mask is made of premium Nylon, allowing…
COMFORTABLE DESIGN: Soft nose pad on filters and adjustable snap-on nose…
Last update on 2023-01-26 at 11:03 / Images from Amazon
Fine, fine this one is obvious.
But in all seriousness for maximum protection you need to wear the mask the ENTIRE TIME you are using tools and for an hour after the last dust generating activity is completed (just to be safe).
What to look for in a mask:
Filtration down to 1 micron
Comfortable fit to allow all-day use
Replaceable cartridges to keep the filters clean and clean air moving
Optional, but great to have, washable models for full mask cleanliness
If you sport a beard, a beard friendly mask. But it might be worth shaving that if you do woodworking all day, every day…
Tip #2 - Invest in a properly sized air filtration system
WEN 3415T 3-Speed Remote-Controlled…
Includes a 1-micron filter and a 5-micron pre-filter, both of which can be…
Dimensions – 30.3" L x 24" W x 12.2" H | Electrical Requirements…
Programmable timer automatically shuts unit off after set number of minutes
Remote control allows users to set timer, change speed and power the unit…
Last update on 2023-01-26 at 11:03 / Images from Amazon
An air filtration system isn't a machine-connected dust collector.
Instead, this device hangs from the ceiling of your workshop and passively cycles dust-laden air through it's filters to remove fine particulates.
Purchasing considerations:
Cubic feet per minute (CFM) is the #1 buying consideration. When it comes to dust safety the old saying of  "more power" applies so match your workshop size to the units rating.
1-micron filters are required
Infrared remote with direct pointing to allow multiple units to be cycled on/off independently
Lastly, keep this running while you use any dust collecting tools, for a long period of time AFTER, and then during any dust cleanup activity (sweeping, etc.).
Tip #3 - Invest in the largest dust collector you can afford
JET JCDC-1.5 Cyclone Dust Collector, 2-Micron…
Constant Suction: Heavy debris is pulled down to the collection drum before…
Increased System Efficiency: Direct-mounted filter allows unrestricted…
Efficient Filtering: Pleated filter captures 99% of two-micron particles…
Quick Emptying: Heavy debris is captured in a 20-gallon steel drum…
Last update on 2023-01-18 at 22:02 / Images from Amazon
The best solution for wood dust mitigation is to collect it before it can contaminate the air you're breathing. And the more tools you have the bigger the requirements become.
What to look for in a dust collector:
Low micron filters (1 to 5 micron best)
Similar to air filtration systems, the higher the volume of air a collector moves the less dust escapes the system.
Support for multiple tools at one time
Easy-to-replace filter bags
Tip #4 - Use a downdraft table for sanding projects
Last update on 2023-01-26 at 15:23 / Images from Amazon
These handy tables are a little known secret to a lot of woodworkers.
With a downdraft table connected to a dust collector you'll be able to catch (some) dust before it has a chance to hang in the air. Not only will this reduce dust and health issues, it will keep your work area cleaner.
Key considerations:
These units can be purchases as grate systems and integrated into your bench top.
Other units, like the Shop Fox, are ready to connect to a collector and have rubber pads to help keep wood in place during sanding.
Tip #5 - Use a miter saw dust hood
Rousseau 5000-L Lighted Dust Solution For Miter…
Eliminates dust generated by miter saws and illuminates work surface
Interior baffles prevent escape of fine dust
Use with shop vac, dust collectors or installed vacuum systems
Hood folds into heavy duty carry bag for compact storage and transport
Last update on 2023-01-26 at 15:13 / Images from Amazon
A dust collector can only collect the dust that's within the reach of it's suction. And a few saws, like table saws and miter saws, are notorious "leakers" of dust that a dust collector just cannot.
How a miter saw dust hood works:
First, it wraps around the back of a miter saw
Then connects to a shop vacuum (or shop system with adapters) to draw smaller dust particles into the dust collector
Lastly, these fold for easy transportation
Tip #6 - Change your dust bags and collectors often
This simple tip is free and easy to do – but one of the biggest oversights most woodworkers won't do.
Make a habit of cleaning out all your dust bags once a month on all machines and not just the saw or sander in hand. Because a full or partially full dust bag will not operate at optimal performance.
Tip #7 - Use a cyclone dust collector with your shop vacuum
Dust Deputy DIY Anti-Static Retrofit Cyclone…
INCREASED SUCTION POWER – The original and still the best! Now 20% more…
LONGER LIFESPAN – Prevents fine dust and large debris from reaching your…
WET OR DRY – This simple and efficient design can be adapted for use with…
MADE IN AMERICA – Our Dust Deputy DIY (Do-It-Yourself) cyclone lets you…
Last update on 2023-01-26 at 15:13 / Images from Amazon
A dust collector might be out of your financial reach. But fortunately a cyclone dust collector is budget friendly and works with most shop vacuums to collect dust and shavings efficiently.
A few considerations for dust cyclones:
Fit with any wet and dry vacuum
Look for standard port sizes (2″)
Lastly, in a compact technology, an industry leader like the Dust Deputy is a must.
While these units will not pull all the fine particles out that a traditional dust collector would, they will certainly help.
Frequently Asked Questions on Woodshop Dust Control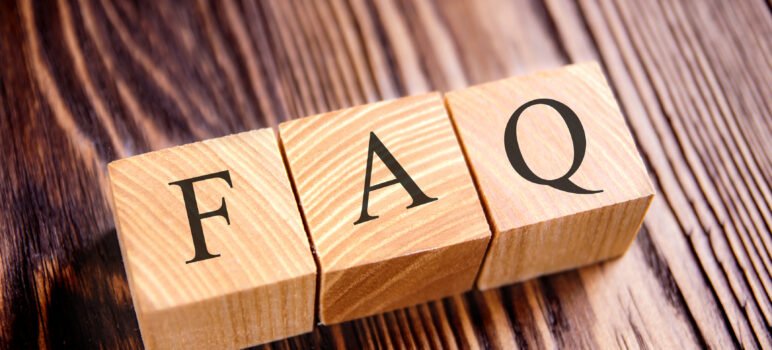 How do you control wood dust?
The first and best way to control wood dust is to keep it out of your lungs with a high quality dust mask. Then dust mitigation focuses on use of air filtration systems, shop vacuums and dust collectors at the source of the machines generating dust.
What is the best dust collector for a small shop?
A combination of three dust collection mechanisms is best for any size shop. First, an air filtration system to collect fine particles a dust collector will not gather. Second, a high volume dust collector with small micron filters is best (regardless of the shop size). And lastly, dust hoods and shrouds on each machine are needed to improve dust collection.
What is the best wood dust mask?
A dust mask with replaceable filters and 1 micron (or smaller) to catch fine particles is a must.
How to make a dust collector?
Yes, with the right parts and know-how to build one. But the parts can be as expensive as purchasing a new one as high quality dust filters are required. However, a dust collector can be assembled to work with a shop vacuum.
How does a dust collector work?
A dust collector works much like a household vacuum in that it generates a powerful suction force that pulls dust into a fan and then deposits the dust in a collection bin. To ensure dust is not released back into the air, the best filters use small micron filters with a large surface area that allow the forced air to be released back into the shop free of dust particles.
What brands of dust collectors are there?
Popular brands include Grizzly, Jet, and versions from Harbor Freight.
The following references are useful in considering the need, and approaches, to keeping dust out of your lungs:
About the Author
Latest Posts
Eric has been a professional woodworker for over thirty years and has worked in small cabinet shops making everything from kitchen cabinets to hand-made furniture. Now working from a home woodworking shop Eric is sharing his passion for woodworking, tool advice and how-to knowledge from his Minnesota-based woodshop.