1500# CAPACITY, FOUR SWIVEL CASTERS, TOP BRAND
The old saying "buy once, cry once" isn't just for your power tools. 
When moving your expensive tools around, the best mobile tool bases are always a bit more costly but offer the heaviest load rating and can move your tools in any direction (not just forward and back).
Here are a few key things to look for in the best mobile tool base:
Rigid cross beams as heavier or wider base tools will flex thin material
Four wheel casters are a must on any rectangular tool for storage
High-quality levers for lowering and raising
Adjustable feet with large padded feet
Largest available casters
Editor's note: the SawStop mobile base above is for my 36″ SawStop cabinet saw on a Swisstrax floor. After talking to several woodworkers, the entire base was best for more extended extension tables versus the bolt-on SawStop base.
Buying Guide: Best Mobile Base
When it comes to tools, most woodworkers know the flaws are only evident once you turn it on or run the first board through it.
And with mobile bases, it is no different. Mobile bases have a few surprises, from the right-size casters, base extensions, and flimsy foot levers to having four swivel casters instead of two.
Extension kit fits your machine size
Large, 3″ or more casters
Minimal machine height increase (1″ or less is best)
Easy-flip lever locks
Four-corner swivel casters for storing tools in any direction
And, of course, the weight capacity appropriate for your tools
When it comes to a mobile base, you'll have two general options: either choose a build-your-own dimension or a tool-specific kit. And the video above by Bora is a great rundown of the basic steps you'll need to build an adjustable base.
So which is suitable for your tools? First, let's better understand how these work and what types of mobile bases are available.
As the name implies, this type of base can be used to move most tools up to 32″ x 32″ and support 500 pounds.
Which, in almost all home workshops, is large enough.
Key things to look for in an adjustable base:
Standard duty adjustable bases are typically built from a slightly C-shaped flat bar bolted to corner blocks. I've found these work excellent, but they can flex on more extended tools (my wide belt sander is one of them).
Heavy-duty bases expand the weight capacity and feature tubular steel that doesn't "flex" over longer distances.
Caster sizes should be large enough to roll over sawdust and small blocks that find their way to your floor.
Caster lifts should be easy to operate and not get in the way of using your tool. 
Omni-directional movement is offered on some bases and will allow you to move your tool in any direction. This is a worthwhile upgrade if you have tight space in your shop.
Mobile Base For Table Saws With Extension
While there are mobile bases for table saws customized to specific brands, they are only available for some saws.
So what's the option? Fortunately, you can go with a T-Extension to an adjustable base that will let you extend the reach and support your outfeed table.
Tool Specific Mobile Bases
Now the great thing about owning a popular woodworking tool is you can use a custom-size mobile base. Since these bases are custom fit to your machine, they work better and look better. 
Popular brands supported are:
Powermatic
Jet
Delta
Dewalt
SawStop
And, if you're looking for a way to mobilize your benchtop planer, you can even buy stands with an integrated mobile base like this (wildly) popular
Dewalt Planer Stand With Mobile Base
Alternatives to a Mobile Base
So what happens if you have a wood base that is already sturdy enough to support casters? Well, instead of installing a mobile base, you can instead attach a mobile base caster that will "stand up" to take the weight of the load and then release itself and set the bench on its legs.
The biggest consideration? Ensure you are staying within your work area and creating a trip hazard. One of my tricks when assembling any mobile base is to install the caster flippers facing each other, so they stay out of my way.
Best Adjustable Mobile Bases
Undoubtedly, the classic adjustable mobile base is one of the most popular types. Since it allows you to customize your base size to your tools, you can mobilize about anything within the rated size and weight capacity.
And, when I buy bases, I tend towards value and price as this is just a tool to move my saw, sander, planer, and router table from point A to B. I like to save upgrades for other tools.
So, here are a few options to consider for adjustable mobile bases.  
1. HTC2000 Mobile Base (Budget Pick)
After recently adding a mobile base to my Rockler router table, I checked my other bases to see what I'd purchased over the years.
And, with three other purchases over 20 years, I had accumulated four HTC bases. So sticking with my general principle that mobile bases should be economical and do their job, I can see why I've levitated to this base.
Here's what I like about the HTC bases:
Inexpensive
Brand name
Large rear casters (lower-priced units have small casters)
Easy to assemble (see my unboxing below)
Durable with enough capacity to move my cast iron table saw
500-pound weight capacity
Sizes from 12×12 to 34×34 to 18×50 using the supplied iron strips
Only adds 1″ of height to your tools
3-inch casters for rolling over your shop dust and sticks
Editor: My biggest complaint during assembly was unnecessarily needing a variety of metric and standard wrenches for bolts all the same size (10mm, 11mm, 7/16).
If you take cost seriously, the WEN MB500 is about the lowest price mobile base you'll find on the market. And with good overall reviews, this base checks the box for almost all home woodworkers.
500-pound weight capacity
Sizes from 11.8 x 11.8 to 35.4 x 35.4 to 19.7 x 51.2 using the supplied iron strips
Two-year warranty
Slightly smaller than 3-inch casters
3. Shop Fox D2057A (Heavy Duty Pick)
Moving up a few hundred pounds in machine capacity, you'll find a class of heavy-duty mobile bases that support heavy machines.
And with these bases, the design will be slightly altered to include two fixed casters and two swivel casters. The difference, though, is instead of a foot-activated lift, you'll find leveling pads that lock the machine in place with a few turns.
700-pound weight capacity
Sizes across three distinct units that range from 10-1/2 x 14-1/2 minimum to 28-1/2 x 33-1/2 maximum
Tubular steel design
3″ poly casters
Best Options for a Table Saw Mobile Base
When mobilizing a cabinet table saw with a 36″+ fence, you'll run into one problem: the fence base.
But, with many workshops needing the portability to move the table saw around, there are a few good options for a mobile base for your table saw. 
Own or buy a SawStop table saw? The choice is simple: go with the premium table saw base with four-wheel casters.
Adjustable Mobile Bases for a Table Saw
Since table saw-specific mobile bases can be expensive, one of the most economical options is to insert an adjustable base with the fence extension. And this Bora PM-3750 unit is a heavy-duty option that supports up to 1500 pounds.
Shop Fox Mobile Base Table Saw Extension
If you are adding to your saw, the Shop Fox table saw extension comes from a famous brand in tools – and mobile bases. If you have a Shop Fox base, you can add on with this table saw extension arm. 
Remember that these bases will add an extra 3/4″ of an inch to the overall table saw height. And please follow the manufacturer's installation instructions to ensure the saw locks are in place while in use.
Table Saw Retractable Leg Casters
If the idea of a mobile base isn't sitting well with you, and you own a table saw with a 12.5-degree angled leg (standard), there's another option. 
The DCT retractable contractor saw casters bolt onto your existing saw and use the machine as the base. Best of all? When you retract the caster, the saw sits on its standard foundation. 
No, wiggling back and forth, no tinkering with the bases.
When mobilizing a drill press, one feature is an ABSOLUTE must. 
Stability.
While your planer or table saw can rock a little, a full floor-mounted drill press has a high center of gravity and must have a sturdy base that can lock tightly in place.
Build Your Own Base With Casters
Odds are you will only be moving your drill press a little. And, rather than assemble an oversized drill press mobile base, a great option is making a wood base with a lip and using workbench casters.
Why would a caster solution work better? Well, consider you can:
Minimize the footprint of the drill press base
Flip the casters up and set your press on a firm base (no rocking)
A caster set will be less expensive than a full-sized mobile base
One hack worth considering is adding leveling feet below the wood base to minimize your connection points to the ground and improve stability.
Drill Press Mobile Base Using a Planer Stand
While your drill press primarily likely isn't a Dewalt, if you have a quality benchtop drill press that you'd like to move around, there is another option. Using a planer base like this one from Dewalt, you can mobilize your bench press and add an area for storing your drill bits, clamps, and other tools.
Lastly, with a larger table area, portability, 30″ height, and low center of gravity, this base might also be something you pick up for your planer or jointer.
How to Setup an Adjustable Mobile Base
While I have a lot of tools, that doesn't mean I'm not constantly investing in a better setup.
Which recently included adding a long overdue mobile base to my router table.
So let's look at unboxing an HTC-2000 mobile base, what's included, and a few tricks to setting it up.
You'll receive excellent instructions, casters, adjustable arms, and a small pile of bolts and nuts out of the box.
And worth noting, the fit and finish, quality of materials, and packaging were top-notch. As you'd expect from an established manufacturer, the materials were separated with no paint rub, and the box arrived without damage.
First, let's hit on the quality of what's in the box.
While laying all the pieces out, I noticed the metal was high gauge, the red foot lever was high quality, and the swivel casters were a solid 3″.
Note: the backdrop is my custom miter saw stand, equipped with the Kreg fence kit—a purchase I haven't regretted.
As you've probably experienced, a pile of nuts and bolts can be a dread-inducing experience.
First, I'm a woodworker and like assembling wood, not metal. And if I had one issue with this base, I needed a few more wrenches than the instructions. 
So, if you have a couple of 10mm, 11mm, and 7/16″ wrenches on hand, you'll start this project off the best.
Keys to installation;
Oversize the base by 1″ in all directions
Plywood base is optional, and remember will add 1/2 to 3/4″ to your tool weight
Double check your measurements
Assemble the metal base first, then attach the casters (counter to the instructions, which want casters on first)
Caster lift pedals are a preference, but I like to point them in TOWARDS each other so they don't protrude on either side of the base. And yes, that's to reduce a trip hazard.
Choose your swivel caster location carefully and consider how you will push and store your base. While not an issue for square tools, if the ground is under a longer tool, envision the movement to keep it and install the caster accordingly.
Assembling the Mobile Base
Fortunately, the pile of bolts and screws will rapidly disappear when assembling the base. By simply bolting to the corner brackets, the adjustable length braces will allow you to make your shape quickly.
And, for longer edges, connect your longer pieces to the corners and fill the gap with an evenly spaced bar.
TIP: Don't use the fixed caster holes (the center hole) for connecting the bars. You'll be able to find out later when you have to move them for the casters. And while you can install the fixed caster first, you won't have room for screws. 
Adjustable Foot Pad Setup
If there's one certainty with a mobile base, it's this: if you install the foot pad too low, you'll curse the base. Since the adjustable foot pad is close to the floor, don't assume a 1/8″ clearance is good enough, as it will ALWAYS catch something or hit the ground.
How do I know? I've done this, and it's your fault, not the base. 
So rather than rush this step, set the pad up about a 1/2″. And then firmly lock the screws in so it won't move over the years of tool use and vibration that will be sent its way.
Editor: Be sure to follow the manufacturers instructions and use help when lifting your tool onto the mobile base. It's not worth injury or tool damage by trying to lift it yourself.
Frequently Asked Questions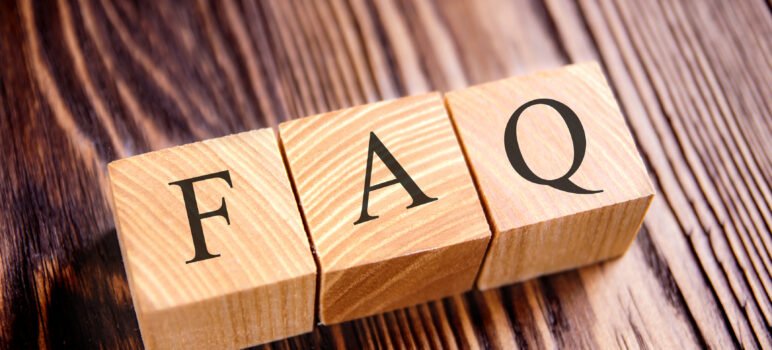 Do I need to install a plywood bottom on my mobile base?
A plywood mobile base for your base is optional and depends on the tool. A table saw, for example, usually has legs that can extend directly into the mobile base's oversized corners. A drill press, on the other hand, may require a plywood base due to its irregular shape.
Can I use a mobile base under a cabinet table saw with a 50" fence?
Mobile bases for table saws include a T-style extension arm that will support both the cabinet saw and the fence.
How much will a mobile base raise the height of my tools?
A mobile base will typically add 3/4″ to most tool heights. And, if you choose to install a plywood base, you'll also add the plywood thickness to the base.
The odds are that once you mobilize one tool, you'll put wheels on everything in your shop. You can take time during the setup and look for help lifting tools onto your base.
About the Author
Latest Posts
Eric has been a professional woodworker for over thirty years and has worked in small cabinet shops making everything from kitchen cabinets to hand-made furniture. Now working from a home woodworking shop Eric is sharing his passion for woodworking, tool advice and how-to knowledge from his Minnesota-based woodshop.