For less than the price of a dozen 2×4's you can buy a lumber storage rack to keep your wood straight and dry. While a rack isn't cheap, there's no point letting good wood go to waste because it was stored improperly. In this article learn how to preserve your wood and what the best lumber racks are.
Wood was always expensive and is going to continue to be as demand increases.
And purchasing hundreds of dollars of wood only to let it warp while being stored doesn't make sense. 
Which is why woodworkers use a lumber rack to keep their wood flat while stored. 
Not sure why wood warps in the first place? Or how to store it? To simplify your lumber storage search we'll cover:
Why wood warps and how to prevent it
Pre-made lumber racks
DIY lumber racks
How to install a lumber rack
Plywood storage racks
How to store small wood scraps 
| Fence | Product Desc. | Shop |
| --- | --- | --- |
| | BEST SMALL SHOP: BORA six level lumber storage rack | CHECK PRICE |
| | BEST FOR PLYWOOD: Plywood storage cart on wheels | CHECK PRICE |
| | MOST CAPACITY: Floor free-standing lumber storage | CHECK PRICE |
| | BEST BUDGET: KF1004 three level storage system | CHECK PRICE |
Why a Lumber Rack is Important
If you've spent any amount of time around Facebook woodworking groups you've heard the rants about warped lumber.
But hey, to be fair the REASON the wood is warped is twofold:
Humidity changes: Big box stores take non-kiln dried wood and bring it into a low humidity environment. So, the wood starts to lose moisture content. And they do this so YOU don't have to go outside and pick your lumber.
Uncovered wood: Wood that isn't kiln dried needs a cover on the top row. Or it will (literally) warp overnight. 
Unfortunately, the same will happen to any non-kiln dried lumber you'll bring home. Or, given time, your higher grade kiln dried lumber will warp if exposed to continual large swings in ambient air temperature changes.
The science behind this is best left to scholarly articles, but the simple fact is lumber needs to be stored flat and covered to prevent warping due to change in moisture content of the wood.
Preventing Wood from Warping
The process of preventing wood from warping is pretty simple if you follow these three steps:
Flat with support. Well let's get the obvious out of the way first. Because if you store wood without support it will bow or warp.
Even air exposure. If moist wood is stored one side down, the other side up then the top will dry out first. And, when that happens it will shrink – and cause the board to bow.
Humidity control. Wood is like a straw and sucks up moisture from the air. So, to prevent this the best way to store lumber is in a humidity controlled environment.
And, this is where a lumber rack comes in to give you a flat storage surface. But covering it and humidity are up to you.
Best Lumber Rack: Guide to Storing Wood
For almost all home workshops the best option for storing wood is perhaps surprising: on the wall. 
And for most garages this is a feasible solution as it has a number of advantages:
No floor space is required
Most shops can make room for 100″ of horizontal storage
Usually around 250-300 pounds (or more) can be supported per rak
And, best of all, a wall mounted lumber rack can purchased for around $50 for a multi-level pair.
Tempted to build instead? Well, consider the alternatives of 2×4 construction and black pipe and the build cost doesn't save much. 
There are a dozen variations on the market, but look for the highest weight capacity, most # of supports and mounting hardware included.
Unloading and storing plywood just isn't fun.
Not only is it bulky, but it's hard to access once stored if you tend to have a collection on hand. 
So what are the options? Since I like to lift wood as few times as possible, consider:
A rolling cart, much like you'd find at Home Depot, to slide the plywood in
A swiveling DIY sleeve (more later) to slide your sheets in
Flat storage with multiple layers (again, think flat storage bins like at the big box stores)
If you have the floor space a steel floating wood rack is ideal for larger garages. And, due to it's constructions provides easier access to lumber if strategically placed by your miter or table saw.
Key considerations:
Look for galvanized steel to avoid rusting of the feet. Because concrete continually "sweats" this type of lumber rack will be constantly in contact with the cement.
Huge weight capacity (upwards of 2000) is more common vs. the wall mounted versions typically limited to a few hundred pounds
Lastly, check the storage rungs and ensure decent horizontal width to support wider boards (10-12″ preferred)
Both 3/4″ MDF and drywall have something in common: they are incredibly HEAVY.
And with drywall carts common in large construction projects they are readily available for storing plywood at home. And making your plywood easy access.
Key considerations:
Large, locking wheels
Weight capacity, while a consideration, shouldn't be a concern in a cart built for heavier loads
You'll need to slide your sheets in and out (carefully) with only one way to access.
Not seeing what you need from a purchased rack?
Or, want to increase the number of connection points for longer (or shorter) lumber storage?
Then there are a multitude of DIY lumber racks and ideas to build one. But, one of the most common solutions is to:
Use 2×4 or 4×4's
Carefully, angling matching holes and inserting black pipe or other heavy guage conduit into the 2×4 or 4×4's
Attaching to the wall
While not all lumber racks are portable, and not all have heavy duty capacity there is one rack that combines both:  a heavy duty, portable cantilever lumber rack.
In my years building cabinets I've found that lumber storage isn't JUST about storing lumber between jobs.
It's about storing lumber during ripping, milling, sanding and finishing.
So what's to like about a (premium) cantilever lumber rack? Consider:
Locking wheels allow for safe storage when not in use
Heavy duty arms will support (in some models, check the manufacturer) thousands of pounds
Portability let's you park this rack next to a saw, then move to the shaper or router table, and then shift over to a sander
Recommended: Little Giant Welded Cantilever Rack
Frequently Asked Questions for a Lumber Rack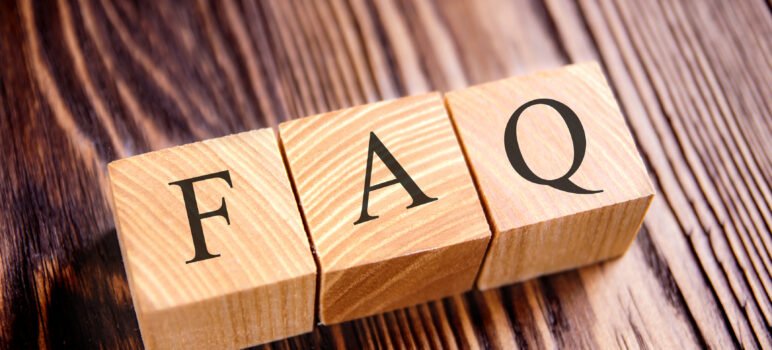 How do I store wood in my garage?
The best way to store wood in a garage is in a lumber rack. By using a lumber rack that is properly installed and leveled you will be able to provide the proper leveling, air circulation and access to keep wood from warping. And, ensure it's accessible for your projects.
What is the best way to store lumber?
The best way to store lumber is in lumber racks or using bunks and stickers in a temperature controlled environment. While a lumber rack provides easy access to surfaced wood, for rough wood or high quantities a series of (flat) bunks and properly aligned stickers will allow proper air circulation and support to prevent warping and twisting.
Is it ok to store wood in a garage?
It is OK to stored wood in a temperature and humidity controlled garage. While some wood that is not kiln dried is easier to store in a covered garage, wood that has been kiln dried must be more tightly stored to prevent the wood from acquiring excess moisture.
How do you store lumber so it doesn't warp?
All lumber must be stored on a flat surface, away from the sun, and in a temperature controlled environment to prevent warping. And for wet wood, care must be taken to ensure even air exposure to the top, bottom and sides of lumber to prevent one surface from drying out faster than the other side. Both lumber racks and bunks with stickers are a preferred way to store lumber and protect it from warping.
How can you tell if wood is dry?
Wood is considered dry based on type (hardwood or softwood) and the intended environment it will be used in. For indoor projects this ideally around 6% for most woods, and exterior of 10-12%. To tell if your wood is dry a moisture meter is most commonly used.
Hopefully this was useful in understanding the variety of lumber racks available on the market, what might be best for your storage needs and perhaps even how to ultimately keep your projects going smoothly and with STRAIGHT lumber.
Recommended Reading
Sale
Bestseller No. 1
Sale
Bestseller No. 2
Sale
Bestseller No. 3
Bestseller No. 4
Bestseller No. 5
Last update on 2022-08-16 at 03:03 / Images from Amazon