The best wood for a desk top is decided by your budget, tools, and the desired look of the finished project. Learn what woods are most popular and where to buy hardwood.
From traditional hardwoods like maple to the trending live edge slabs there are dozens of woods to choose from.
And, while not surprising to many, desk tops can be built from just about about anything. From urban sourced wood that was salvaged from street-side trees to premium hardwoods there are many options. 
While woodworkers will have all the tools to turn a pile of wood into a masterpiece, there are woods that are easier for new-to-woodworking makers to use:
Use a thinner material or plywood if you don't have a slab jig to flatten a 2-inch thick top
Never used a table saw? Sticking with simple 2×6 construction might be easiest.
Sanding not your thing? You'll still need a quality sander, but plywood or rough finished wood are a great option.
Maple or Birch Plywood is the EASIEST Wood for a Desktop
If you are debating how to tackle gluing up boards, sanding them flat and then staining then there's an easy way out: plywood.
And it's not an unprofessional approach. In fact, about 10 years ago I made an office desk and surround cabinets from plywood and it has held up well.  I choose plywood for the top so the stain would match.
With a ready made top from plywood you can get by with a lot fewer tools than a solid top:
Circular saw with track guide or table saw
Random orbit or pad sander
Iron (seriously) if you want to install edge banding. This simply heats up and adheres with a household iron.
Durable Maple Wood for a Desk Top
I've made desks from many types of hardwoods and my favorite wood for a desk is hard maple. Due to it's beautiful yet simple grain, hardness and machining ease it's a great wood for beginners to professionals.
But beauty comes at a bit more cost, as a solid wood top brings a need for a few more tools:
Table saw to rip boards to width
Jointer to make a straight glue line
Pipe clamps to glue the top
Drum sander or router sled to smooth the top
Various hand sanders to produce a final fit
Router to edge the desk
Circular saw with a track saw or table saw
Random orbit or pad sander
When compared to a plywood top, for a solid top you'll have a few extra challenges in assembly and need for supplies:
Wood glue
Sandpaper
Clear wood finish
TIP: I've had more luck with dyes on hard maple than stains. Before you decide, check out a local Rockler store for advice if you are staining maple.
Live Edge Wood Desktop With Epoxy Finish
If you've done any amount of searching or are interested in woodworking you'll know that both live edge wood and epoxy finishes are a craze.
From table tops, coffee tables, dining room tables and desks there is a surprising variety of epoxied live edge tables.
Surprisingly, the tools for a live edge desk top can be less than for a traditional top. Since you'll be skipping the step of gluing the boards together directly, and instead connecting them with epoxy fill you can make do with:
Router sled to smooth the top
Circular saw with track guide or table saw to trim the front and/or rear edges
Various hand sanders to produce a final fit
Similar to other wood tops you'll need the following:
Perhaps not your first thought, but for a truly unique desk that continues the theme of using weathered barn wood you can easily make a desk top.
Since barn wood will vary in thickness, isn't always flat, and is a surface you cannot write on you'll need to consider investing in either a glass top or use an epoxy finish to seal the wood.
Looking to balance tools vs. cost of the project? 

If a barn wood desktop is a preference, you'll be able to skip a large tool investment and instead invest in the wood:
Miter or circular saw to cut the wood to length
Basic sanders to remove rough edges (palm sander best)
Pocket hole joinery for keeping screws hidden
With a barn wood desk top the supplies will be as basic as the tools needed:
Wood glue
Sandpaper
Pocket hole screws
A desktop built from a softwood like pine will have beautiful character – especially if you leave the knots. 
But, like all choices, there are trade-offs in terms of visual appeal versus function. 
The tools for a softwood desk top are much the same as for a hardwood desktop. Because you'll want a durable desktop that doesn't split or warp care will be needed to ensure a proper panel is built.
Tip: Always rip boards to less than 3-1/2″ to reduce chances of wood movement forming a crack. And be sure to finishes both sides of the top for even drying and wood movement.
For this style desk be sure to consider:
Wood glue
Sandpaper
Epoxy to produce a tougher final finish
Even as a cabinetmaker I've found it's not always possible to make a top.
And, when it's come to some of my children's desk I've went easy and bought an IKEA wood desk top.
And, they've surprisingly held up quite well.
If you purchase a leg kit from IKEA this type of desktop can be installed with just a screwdriver.
Dimensional Lumber from Big Box Stores
There are thousands of desk plans that use dimensional 2×4's or 2×6's from a big box store.
And while this is an acceptable wood, it has it's limitations in being soft, typically comes wet and needs to be dried and does not accept dark stain well.
All the same tools as for a hardwood desk, plus:
If you are making a high volume of wood projects from dimensional lumber, a moisture meter is a must to know if the wood is dry
Planer or jointer to edge
Deciding On A Wood Desk Top Material
If you are looking for the right desk top wood and aren't building the top, skip ahead to the next section.
But if you're building a wooden desk top you'll want to decide on three key decisions first:
Your tool inventory
Hardwood vs. plywood desk tops
Desk design
While finding hardwoods isn't an issue, transporting, cutting, sanding and finishing desktops can be a challenge.
The most common wood choices are:
Red oak due to its ready availability
Maple as it is smooth, closed grain and doesn't require staining
Cherry for its rich red color
Pine for in-expensive tops
Plywood for simple, glue-less desk tops
There are other woods including reclaimed wood, white oak, walnut and others that make great wood desks as well.
Tools Needed to Make a Desk Top
While the wood chosen for your desk top will decide most things, the minimum tools for any DIY desk top are:
Since plywood desks come ready to cut, these three basic tools and edge banding are all you'll need.
However, for a solid desk top you'll also need:
A table saw to cut the wood to proper width
Jointer to straighten the wood edges
Woodworking clamps to glue the panel
Belt sander to flatten the panel
Benchtop planer
Where to Buy Wood For a Desk Top
Since the best choice for a wood desk is to pick a hardwood lumber, use our guide to buying hardwood for local suppliers near you.
But before you buy wood, be sure to:
Determine the desired thickness of your desk top. For example a 3/4″ thick top will require buying "4/4 wood" that was 1-inch thick before planing
Remember that a 1-1/2 inch top is from "6/4 wood" and will cost 50% more than a thinner top
Select grades of wood have fewer voids and knots
Tip: always buy "S3S wood" that is planed and straight-line ripped on one edge. It will prevent a lot of headaches later, including worrying about accidently ripping a chip out of an expensive board with your compact benchtop planer.
Wood Desktop Finishing Considerations
Like most woodworking projects you'll find that a desk top will require a high quality finish. 
But the finish can be tricky even for a simple clear wood finish.
So, to help your project with the best possible finish, here's a few pointers:
Never stain maple or pine. Period. I've done it before and it is a tricky process that can lead to hours of frustration.
Sander pressure: when sanding be sure to let the weight of the machine do the work. Why? Because there are thousands of folks just like you who found later that a high pressure sanding will leave swirls in the finish from pressing the sanding disk into the wood.
Water resistance: consider investing in  the proper protective gear and use a urethane finish or epoxy. The long-term advantages of a water resistant clear finish is well worth it.
Wood Desk Top Assembly Tips & Tricks
The #1 issue with making a wood desktop is moisture.
If you haven't worked with wood before, or glued wood panels, you might not know how important a dry piece of wood is:
Wood acts like a straw and will suck water from the air (or any surface it touches)
High quality wood is kiln dried to a moisture content of 6-8% – which is considered stable in most homes
Wood that has NOT been kiln dried will shrink and expand based on the environment it is placed in
So what does that mean for my desk project?
If you use wet wood it will shrink. And then later expand. Both of which can cause splits in the wood.
So, here's a few tips for selecting your wood:
Regardless of hardwood, softwood, barn wood or even live edge wood you NEED to use a wood that has been kiln dried.
Use a moisture meter to check for the woods relative moisture content
Look for hardwood suppliers that 
Gluing a Perfect Joint for a Wood Desktop
Almost all wood projects will survive the initial sanding and finishing before they FAIL.
While that's a tough reality, the agony of spending days or weeks on a high quality desktop only to have it fail when the wood splits or cracks is a real threat.
So, other than ensure the right moisture content, how do you glue a wood panel correctly? I'd advise considering:
Use straight lumber to start
DO NOT force twisted and warped wood into shape with clamps. It WILL fail later
Never use boards wider than 3-1/2″ (I've only broken that rule with Cherry, which has fantastic dimensional stability)
Use a jointer or table saw sled to straighten the wood edges so they are perfectly parallel
Frequently Asked Questions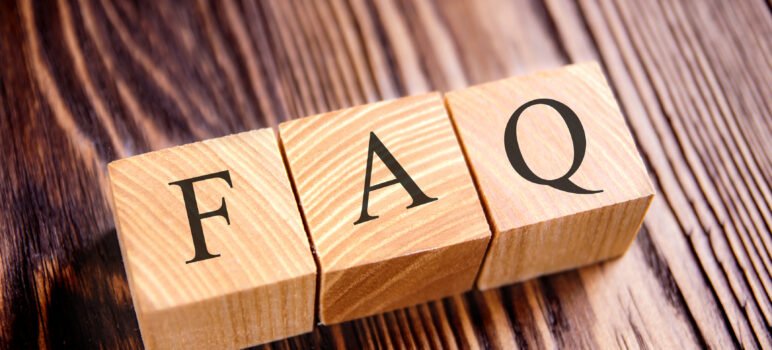 What is the best wood for a desktop?
The best wood for a desktop is a combination of aesthetics, durability, water resistance, budget and the skills you have to make the top. While some desktop woods, like maple, produce a high quality top they can be challenging for DIY'ers that lack the right tools. On the other hand, a plywood top is easy to make but will not provide the durability or visual appeal of other wood types
Is MDF good for a desktop?
Unless MDF will be sealed with a waterproof finish it is generally not a high quality choice for a desktop. Though inexpensive, a better option than MDF is to use a melamine finished with an edge band to achieve a similar effect.
How thick should a desktop be?
A desktop should be at minimum 3/4″ thick to ensure rigidity of the top and to span open areas below. However, for visual appeal, it is common that higher quality desks will use a 1-1/2″ thick top to achieve a sturdier look.