ROK ADAPTER FOR SOFT CLOSE
UPGRADE EXISTING DRAWERS TO SOFT CLOSE
Drawer slides are hard to replace. Not only are they in a hard-to-reach spot, but installing them perfectly is difficult. This makes a soft close drawer adapter an alternative for anyone looking to upgrade their drawers from slamming "self-close" slides.
Fortunately, for the millions of kitchens and cabinets with epoxy "bottom mount" drawer slides, there are solutions. 
In this guide, learn what adapters are available and how to install them.
How to Install a Soft Close Drawer Adapter
Step 1: Verify Slide Compatibility
Most soft close drawer adapters will only work with bottom mount (white, in the picture above) or side mount drawer slides. In this step, look at your drawer slides and see if they match this style.
If your slides are top-mounted or undermount, there are other options. Check here for our guide to the best soft close drawer slides.
Step 2: Order Soft Close Drawer Adapters
Once you've determined compatibility, ordering the adapter is easy: count the number of drawers you want to add soft closing to and order.
Step 3: Prepare a Spot to Attach the Adapter
This step is optional if you have "frameless" cabinets. Because frameless cabinets have drawer slides attached directly to the cabinet side, you'll have a place to mount the adapter. You can skip to the next step if this is your kitchen style.
However, you'll need a place to mount the adapter if you have face frame cabinets.
While your first instinct might be to cut a custom-width board and attach it to the side of the cabinet, I have a trick. Rather than fight the table saw, make a 1/2″ piece of plywood cut to 3″ x 18″ (for a standard kitchen). Then, using a few extra 1/2″ screws, attach this plywood directly to the epoxy guide slide using the existing screw holes.
For two tricks in one step, if you aren't a woodworker with spare lumber, don't despair. Just order pre-finished drawer side stock and cut it to length.
Step 4: Attach the Adapter to the Cabinet (or Slide)
If you need to get more familiar with epoxy slides, there is one thing you'll need to know. And that is the right-hand slide is typically the "guide slide."
What's a guide slide? The slide has a lip that keeps the epoxy slide wheel in a tight line. And this is what makes epoxy slides easy to install, as the other (left) side allows the slide wheel room to roam.
Why am I explaining this? Because you need to attach the soft close drawer adapter to the guide slide side. Or risk a headache later with the mechanism failing (it's happened to me).
Step 5: Attach the Catch to the Drawer
I said 3 minutes per drawer, and this is already step 5. So, let's finish the installation with a few more screws.
First, make sure the adapter's "catch" is all the way forward. Then install the drawer, rest the catch on the soft close adapter, and find the back "trigger." Now lightly hold the catch in place, keeping it level, and draw a skinny pencil line on the top edge.
Lastly, pull the drawer out and screw the catch onto the drawer about 1/16″ of an inch above your reference line. Doing this will ensure your catch doesn't rub on the adapter (you'll hear it if it does). Start with two screws in the vertical slots to allow for adjustment. Finally, when you're happy everything is working, install the third lock screw, as shown in the picture above.
That's it! Just close the drawer and watch itself close.
Tip: Go ahead and give the wheels of the epoxy slides a shot of silicone spray to quieten them and make the drawers run smoother.
Frequently Asked Questions for a Soft Close Drawer Adapter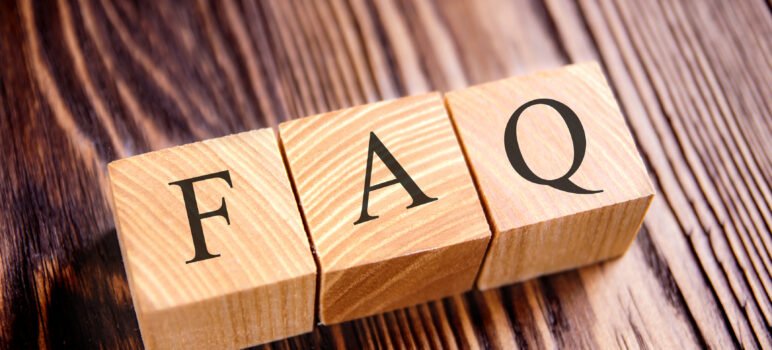 What is a soft close drawer adapter?​
What is a soft close drawer adapter? An adapter for a soft close feature works with the original slide and uses the exact mechanism as a traditional smooth close drawer slide. When the drawer is almost closed, the adapter grabs it and slowly pulls it shut. And this eliminates slamming found with conventional drawers.
What are the drawbacks to a soft close adapter?​
After installing these on a few of my cabinets, the biggest drawback is that it initially takes a little extra force to open the drawer. And, while I've built and used drawers with drawer slides like Blum, the soft close mechanism works well in comparison. However, the adapter *has* to be installed on the guide slide of an epoxy slide drawer. Otherwise, the catch can fail.
Can I add soft close to existing drawers?​
You can add a soft close to existing drawers using an adapter specially made for this purpose. Using a standard 1/2″ clearance, an adapter will work with the existing slide to catch and close a drawer. While these adapters can work with ball-bearing slides, they work best with the epoxy drawer slides used on millions of cabinets and furniture.
What is the best soft close drawer slide?​
After twenty years of woodworking, my recommendation for the best soft close drawer slide is the Blum BLUMOTION. Due to their heavy-duty pistons and mechanism for soft close, they open quickly and shut exceptionally smoothly. However, they only work for new drawers due to special side clearance requirements. But several side mounts will work for existing 1/2″ side clearances. You can learn more in our guide to the best soft close drawer slides.
How does soft close drawers work?​
Soft close drawers work through compression mechanisms and springs that will catch a drawer in its last 1-2″ of travel. By closing the drawer with a reasonable force, the slide will catch the moving drawer and slowly pull it shut – thus preventing the slam familiar with slides.
Is a soft close drawer adapter the same as a soft close drawer damper?
Yes – both are designed to catch cabinet drawers and slow the close during the final 1-2″ drawer slide travel.
Installing a soft close drawer adapter in just a few minutes is possible. But if you don't have bottom mount slides or want to upgrade to other drawer slides, you'll want to invest in replacement drawer slides.
Last update on 2023-09-19 at 04:10 / Images from Amazon
About the Author
Latest Posts
Eric has been a professional woodworker for over thirty years and has worked in small cabinet shops making everything from kitchen cabinets to hand-made furniture. Now working from a home woodworking shop Eric is sharing his passion for woodworking, tool advice and how-to knowledge from his Minnesota-based woodshop.