The best woodworking clamps depend on the size of your projects, the type of clamping you need and your budget. But not all clamps were made the same, and the best way to choose a clamp is by its application.
Experienced woodworkers know you can never have enough pipe clamps for gluing panels. But they also know when to use parallel clamps, cabinet claws and right-angle clamps and that no one clamp can do everything.
In this guide learn what the best clamps are for:
Gluing wood panels
Assembling boxes like cabinets or drawers
Making face frames
Assembling cabinet doors
Positioning clamps during assembly
Cabinet claws to install cabinets
Toggle clamps for holding material
| Product | Product Desc. | Shop |
| --- | --- | --- |
| | BEST TO GLUE PANELS: Pipe Clamps (Bessey) | CHECK PRICE |
| | PRECISION GLUING: Parallel Clamps (Bora) | CHECK PRICE |
| | GENERAL CLAMPING: Hand Clamps (Milwaukee) | CHECK PRICE |
| | CLAMP OR SPREAD: Trigger Clamps (Pony) | CHECK PRICE |
Types of Woodworking Clamps
With over a dozen different styles of woodworking clamps it can be confusing on what you really need. And, as most woodworkers know, along the way you've probably used the wrong clamp to build your projects.
Which is why seasoned woodworkers know the following clamp types:
Pipe clamps
Parallel clamps
Face clamps 
Bar clamps (aka F-clamps)
C-clamps
Sash clamps
Clamp heads
Hand clamps
Quick action (trigger) clamps
Spring clamps
Frameless cabinet clamps
Corner clamps
Cabinet claws
Edge clamps
Toggle clamps
Woodworking Clamps to Glue Panels
When gluing wood panels most woodworkers will opt for inexpensive clamps that offer up a high clamping force and allow for stable gluing. 
While other types of clamps can work, its usually best to stick with one of the following panel gluing clamps.
First, you'll need to purchase black pipe to screw these clamps to. 
Purchase a variety of pipe from 36-72″. I prefer mostly 60″.
Use pads or a sacrificial scrap wood to avoid denting your project
Lastly make sure to use even pressure when clamping
Wide clamp base to prevent clamps from tipping during assembly of your project.
Tall stance so you can turn the clamp handle over the bench surface.
Non-mar pads for finished edges like a face frame.
Black pipe size is either 1/2″ or 3/4″ and unless you have a need for lightweight pipe choose 3/4″ for strength.
Of all the woodworking clamps, a parallel clamp is perhaps the least understood.
First, it is called a parallel clamp for the simple reason the jaws stay perfectly parallel as pressure is applied.
While a bar clamp will "flex" as pressure is applied this won't happen as the screw on the parallel clamp is tightened. 
It's for that reason this precision clamps is best for:
Gluing cabinet doors as it won't mar the door edges
Furniture making tasks such as clamping desks, coffee tables or end tables
Assembling drawer boxes (if you aren't dovetailing them)
Purchasing Considerations
Length of the bar is fixed and typically cannot be swapped out
Throat height for handling thicker material (3″+ is ideal)
Padded jaws that won't damage the cabinet components
When applying heavy force on softwoods use a wood block to avoid dents
For finished cabinet surfaces (eg. hardware jigs) put blue tape on the jaw to prevent marring the surface
Drilling cabinet hardware with a cabinet hardware jig
Holding drawer slide jig in place
Throat depth for reach "into" a cabinet or working space. A standard depth is around 4″, but depths of up to 12″ are available.
Throat height for handling thicker material
After spending quite a bit of time on woodworking forums I'm surprised at how many woodworkers buy an F-clamp for gluing up wood panels.
Please, stop using it for this. While they generate a high amount of pressure they are just plain clumsy for guiling panels. Instead, use a bar clamp (my preferred budget cabinet clamp), sash clamp or parallel clamp.
These are great clamps, but best used in tricky spots where you need the deep throat depth of the F-clamp to reach deeper into the cabinet or furniture edge. 
I prefer these clamps in shorter lengths for smaller glue-up jobs
While not as powerful as a pipe or parallel clamp, this clamp should still be used with caution on softwoods.
Start with 3″ c-clamps … and buy a DOZEN. 
Use a padded version or blocks to avoid marring any type of wood
Throat height for handling thicker material
Throat depth for clamping depth on larger projects
Chances are pretty good this clamp will end up in your estate sale. 
With a massive I-beam design, a sash clamp has the most pressure per square inch of any clamp in this article. And because of that, it's favored for gluing up thicker counter and tabletops.
This clamp is best used in a permanent glue station or for only very heavy applications.
Like other clamps, use padded blocks on finished edges
Due to their weight and cost these are a clamp you typically upgrade to. One of the most common uses is for gluing large tables.
This clamp is best used in a permanent glue station or for only very heavy applications.
Like other clamps, use padded blocks on finished edges
This is a specialty clamp you'll want to try first and then decide if you'll need more.
On a SMALL budget they can replace pipe clamps. But will not perform as well.
Not all steps in woodworking will require a heavy-duty, massive PSI clamp. 
And that's especially true as your projects progress into installing cabinet hardware, holding drawer slide jigs and grabbing face frames with cabinet claws during installation.
So, let's take a look at some lighter duty clamps that are still just as necessary.
The Milwaukee hand clamp is one purchase I've never regretted. This general duty clamp is lightweight, has a massive clamping force and is inexpensive enough to always add a pair to your toolbox. 
And, if you're just starting out, these are a viable alternative to the Kreg face clamp as they can generate enough force to hold a drawer slide jig, cabinet hardware jig or whatever other jig you have in mind.
Look for a trigger clamp that is reversible to a "spreader clamp" that can be used to reverse clamp or be used as a base cabinet jack
Skip the 10-packs and buy a pair of high quality clamps.
Large, high-grip pads are a must
Consider a few lengths for variety of clamping jobs
A "Bandy clamp" like the Rockler version shown provides a useful 2-in-1 for a good value. And provides a 3rd dimension of clamping force for edge gluing.
But I like to have a dozen or so of these for holding wood screw strips on cabinet boxes.
Consider a variety of clamp sizes from 1″ up to 6″
Look for padded clamp surfaces with soft handles for ease of grip
Use a shorter clamp for connecting frameless cabinets. And for most upper cabinets use 2-3 to ensure a tight fit along the full length of the cabinet face.
A 2-in-1 frameless clamp and jack will provide the best installation flexibility
Use 6-12″ for cabinet sides (narrow cabinets)
Specialty Woodworking Clamps
In our last category let's explore some of the more popular "specialty" woodworking clamps that can be used for cabinet making.
First, these aren't clamps you'll use every day.
Or, for even all cabinet jobs.
Instead these are clamps that are good at one specific task and when you need them, well, you need them.
Mount to bench to avoid slipping during drilling or screwing
For maximum clamping pressure look for a sliding t-handle versus a single round grip.
Support for two pieces of different thickness
Look for felt pads to avoid marring finished cabinet surfaces
A swing-away pilot hole bushing with a LONG 1/8″ drill bit is a must
Use with a fixed jig or sled to hold wood pieces for routing and shaping
Or, strategically mount on bench to hold work pieces during sanding or assembly
Large, firm padded clamp surface
Easy to adjust
Avoid nail holes in cabinet face frames with an edge clamp – great in combination with pipe clamps for "center of cabinet" spots a pipe clamp can't reach.
These clamps can be hard to find so due to that I recommend looking at pairing an edge clamp, like the Bessey, with a high quality bar clamp where the bar clamp provides one direction of clamping.
Frequently Asked Questions for Cabinet Clamps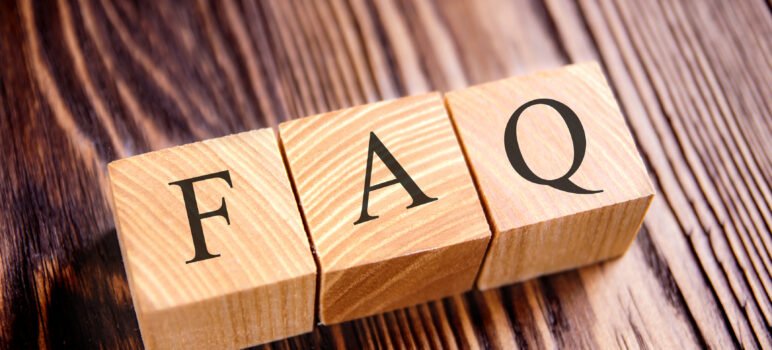 What is the best clamp to glue wood panels?
Pipe clamps are the most economical and easiest way to clamp to glue wood panels.
How do I choose bar clamps?
Bar clamps should be purchased for the amount of pressure they can apply. Then second, the length of the bar is important as having a clamp too short will prevent it from being useful.
What clamps should I have for woodworking?
Woodworkers should have bar clamps for gluing panels, parallel clamps for assembling furniture and a variety of hand clamps to assist with jigs and assembly tasks.
Summary - Best Cabinet Clamps
Hopefully this article helped you explore cabinet clamps you may not have used before.  For more information be sure to check out our other articles on building and installing cabinets below.
About the Author
Latest Posts
Eric has been a professional woodworker for over thirty years and has worked in small cabinet shops making everything from kitchen cabinets to hand-made furniture. Now working from a home woodworking shop Eric is sharing his passion for woodworking, tool advice and how-to knowledge from his Minnesota-based woodshop.