From wood strip butcher blocks to standard edge-glued tops there just isn't any substitute for a solid wood top. 
Making one, however, isn't as simple as opting for plywood. But, with a commitment to time, tools and patience in achieving just the right look you'll have a high quality wooden surface that will last.
Wood Top COnstruction Overview
From determining the size of the finished top to sourcing lumber and beginning the build there is a recipe to building a quality finished product.
In this guide we'll start from the beginning and cover these steps:
Wood top types 
How and where to buy hardwood
Tools and supplies
Wood joinery methods
Gluing and clamping
Cutting to size
Sanding
Choosing a finish
Proper methods of attaching
Ongoing care of hardwood tops
Step 1: Deciding on a Wood
There are dozens of mainstream woods to buy when building a solid hardwood top for your project.
So how do you choose? 
Well, there are three main criteria that woodworkers will use when deciding on a type of wood:
Budget. Hardwoods generally cost $5-20 per board foot. This means a 12-inch by 12-inch by 1-inch piece of Cherry at $9 per board foot is $9. A 30-inch by 72-inch top that is a finished 1-1/8 inches thick is (30x96x1.5/144) * 110% for waste = 33 board feet or about $300. That factors boards are 96″ in length, and a 1-1/8 finished wood was made from a "6/4" or 1-1/2 rough cut board.
Looks. From standard domestics like oak or maple to exotics like teak the options are endless. While many builders look to match cabinets, floors or trim there are other reasons to contrast what's existing. 
Workability. A large top made from a 2-inch thick stock of hard maple is a gorgeous pick. But it can weigh over a hundred pounds, is extremely finicky to sand, and staining requires careful removal of all blemishes.
If your project is already from a certain species then you'll need to match the existing wood. However, if you haven't started down the build path yet then the following woods are a great place to start:
Cherry is a highly figured, gorgeous wood that is easy to work with, resists splinters and sands well. This sought-after wood accepts stains with ease, darkens slightly with age and has a timeless look. But the downside of Cherry is it dings and dents easily when compared to Maple or Oak.
Maple is an extremely dense, blondish wood that is known for durability and abrasion resistance. Maple can be made in a "butcher block" style where the wood is face glued and gives an appearance of strips. Lastly, Maple finishes nicely with clear finishes or mineral oils, but is known to be challenging to stain.
Pine that has been kiln dried (not 2×8's from Home Depot) is a great choice as it is lightweight, sands easily and with proper technique can be stained just about any color. As a bonus, this wood is usually the least expensive.
Tip: The Janka scale ranks wood hardness and is a great guide if a durable top is a top goal. As you read this scale, the higher the Janka value the denser (and harder to work with) the wood is.
Wood Tops That Require More Skill or Tools
While a solid hardwood top made from Purple Heart seems like a good idea in the hardwood store, this wood is harder than Hickory and requires serious woodworking tools to properly cut and sand. 
Which means a DIY'er should avoid woods like the following unless you are investing in tools, help or both:
Exotic woods are generally denser and harder to work with. And, some can have noxious or toxic dust that needs to be carefully managed during construction.
Live edge slabs are fantastic options for a wood top. However, they are extremely heavy and require a router sled to properly flatten. And, if not finished properly, can warp as the wood is subjected to changes in relative humidity.
Butcher block or end-grain style tops from any wood are harder to make as they require additional clamps, planing and wood selection to ensure long-term integrity of the to.
Professional woodworkers know wood is purchased by the "board foot". And, while the formula isn't tough, the art of buying what you need is a bit more challenging.
To keep it simple, however, the formula for finding board feet is simply taking the dimensions of the rough lumber as follows: (length * width * thickness) / 144.  
So what does rough lumber mean? Well, it is simply the dimensions before its planed (usually to 13/16-inch). A 13/16″ board was 1″ thick, a 1-1/4″ board was 1-1/2″ and so on.
A few examples:
A planed board 13/16″ thick that's 5-1/2″ wide and 100″ long is calculated as (100 * 5.5) / 144 = 3.82 board feet. 
A planed board 1-3/4″ thick that is 6″ wide and 96″ long is (96 * 6 * 2) = 8 board feet. 
After decades of doing these calculations most woodworkers can look at a board and approximate their cost. Lastly, never hesitate to ask and see the math when buying wood to fully understand what you're paying for. 
Tip: Be realistic on budget. Measure the length and width of your project and multiply by $10 for a dimensional wood (2×4) project and $20 for a hardwood top that is 1-1/2 inches thick. A 3′ x 6′ cherry top is 18*$20 = $360 for wood alone.
Local hardwood mills. Lumber mills are the best place for the widest variety and we have over 300 supplies in our hardwood guide.
Online. Both Amazon and Woodcraft have a great selection of hardwoods and can ship boards up to 72-inch in length through standard shipping.
Box Stores. While stock will be limited to usually Maple, Oak and possibly Cherry, box stores like Lowe's or Home Depot usually have a limited supply of high quality wood.
Step 2: Have The Right Tools and Supplies
As you'd expect, the basic tools to make a top include workshop staples like the following:
Table saw to rip boards to width
Miter saw to cut boards to length
Belt sander to flatten and remove planer marks
Random orbital sander to create a finish-ready surface
Pipe clamps to glue the panel
Wood glue (preferably Titebond II for interior tops)
Glue scraper to clean-up excess glue
Bench top planer for leveling the wood top
But for a high quality top, woodworkers will use the following tools to make the project faster and improve quality:
Drum sander to professionally flatten the wood top
Track saw to cut the sides and end to length
High-end sanders like from Festool that have reduced vibration or enhanced stock removal settings
High-grade sandpaper that uses advance abrasives and design to avoid swirls and blemishes
Step 3: Pick a Wood Joinery Method
Professional woodworkers know that glue forms a bond that is harder to break than the surrounding wood. Which is why the best and most common way of gluing a wood top is with wood glue, clamps and a bit of preparation. 
However, at times, there are other options for wood joinery that may make sense:
Bread-board ends are used when opposing grain is used at the end of the wood top. This is an advanced joinery method that requires careful construction to avoid humidity-related cracking later in the tops life
Pocket hole joints are best used for raw dimensional lumber tops that will not be sanded and where glue squeeze out is an issue
While loose tenon, mortise-and-tenon and other joints are options, the strength of just glue is a bonus given its low cost.  Of course, you'll need to supply the pipe clamps.
Step 4: Assembling the Boards
When working with wood both the beauty and frustration can be that no stick of wood is the same. 
And, when assembling your project into its final form that means looking at each and every stick on all four sides:
Cut to Length. If you will have excess length, cut the wood to length first and leave 2-inches on either end for waste, splits and snipe from your planers or sanders.
Defects. Pick a top and bottom and put defects on the bottom. Most woodworkers will simply draw a line on the top-side of a project to denote "good".
Warps. While you'll never find a perfectly straight pile of even high-grade lumber, if boards warp more than 1/2-inch over eight feet most woodworkers will reject them and cut them into smaller projects.
 Split ends. These are tricky to spot, but look for splits or cracks and remove them from the finished top area.
The last thing any professional woodworker wants in a project is dry joints. Not only will these weaken the top, they can create an expensive redo.
The solution? Use enough glue when applying that there is a uniform squeeze out of glue when clamping. Then, after the clamps are removed, simply use a wood glue scraper to take away the excess. 
One of the hardest parts of making a wood top is dealing with the sheer size of the finished project.
Which for experienced woodworkers with even industrial tools means glue-ups in steps:
With most bench top planers 13″ wide, gluing up in 12″ strips allows for a few trips through the planer to reduce the number of joints
Once your individual pieces are planed and, if available, run through a wood drum sander, then simply straighten the edges and glue into the finished top.
However, if you need to glue into a single top then consider a woodworking slab flattening mill that uses a router instead of a planer or sander for a final finish. 
Step 5: Cutting the Wood Top To Size
First, if you don't own a woodworking track saw then go buy one before proceeding. Seriously, these saws are so easy to use, cut with extreme precision and leave such a clean finish that a miter saw, circular saw or other methods are just archaic. 
So how do you cut a large, expensive wood top? Woodworkers generally follow these three steps:
Make sure the edges of the top are parallel and straight. If not, use a jointer, track saw with a long guide or your table saw to straighten the edge.
Next, use a large square and (preferably) a track saw to cut the first end to square. While there are two ends to pick from, the best method is picking the "cleanest" end that has the least splits, cracks or other deformities.
Lastly, cut the second end to finished length. One trick to check for squareness in this step is to draw a line, then measure from corner to corner. If you have the same measurements AND your square is reading on then your top should be within a close tolerance to square. 
Step 6: Sanding and Preparing for Finish
Creating a perfectly sanded top is the most time consuming and error prone task of the entire process. After hours of selecting wood, gluing and trimming to size the make-or-break step of sanding can be nerve wracking. 
However, by following these tips you can greatly improve the finished product:
Utilize daylight or a bright light to see all the imperfections in the wood
Then, use a grit progression like 60, 100, 150, 220 with an orbital sander (adjust to your sandpaper collection). Do not skip grits as this can leave swirl marks
Always use just enough pressure to control the sander but never push down
Avoid repeated sanding in one area. Instead, feather in and around in broad areas if one spot requires extra sanding.
Lastly, inspect the entire wood top with a bright light and from many angles to detect any scratches left by lower grits. 
Most woodworkers won't own a planer, drum sander, belt sander, random orbital and sheet sander. 
But that doesn't stop you from making a high quality finish. So what are the must have sanders? Well, consider these when deciding how to approach heavy sanding:
The best sander for a large wood surface is a drum sander or wide-belt sander. These sanders will create a perfectly flat top and minimize hand sanding. However, expect to pay over $1000 for even basic models and as much as $2000 for an 18-inch wide drum sander.
However, for budget minded DIY'ers, a good bench top planer for around $500 will quickly remove un-even edges created by glue-ups (in 2, 3 or more pieces).
Alternatively, a hand held belt sander (preferably a 4×24) is the "old school" method of flattening wood tops. While slower and more prone to error, this sander when used with care will remove glue ridges and create a quality top.
No matter what sander you choose for removing ridges, a quality random orbit sander and sheet sander are a must. 
Step 7: Choosing a Wood FInish
For some woodworkers applying the finish is the most enjoyable part of the job. But what's the best wood finish for your top? 
While most makers choose based on color, toxicity or ease of application the simple answer is there are many options:
Food safety. Any wood surface that will be in contact with food must use a food-safe finish like mineral or tung oil. 
Durability. If a wood top will be subjected to constant moisture or rough use then a two-part epoxy finish is usually best.
Color. Penetrating wood sealers will seep into the grain and provide a rich color for the life of the wood. However, a water-based finish with UV resistance like a polycrylic will avoid yellowing and protect the surface.
Exterior use. For outdoor surfaces, a specialty marine epoxy or spar varnish are popular choices. While these finishes may yellow, they provide superior UV resistance to increase their working life.
Finish Both Sides the Same
For both durability and preservation of the wood, it is always best to stain and finish both sides of your top the same. This means applying any penetrating finish evenly, and then the same with any wood sealers or finish coats.
Step 8: Properly Attaching Your Top
One of the lessons new woodworkers quickly understand is that wood absorbs moisture. And not always evenly. 
So what does that mean to a wood top? Well, besides following the tip on finishing the wood top the same top and bottom, be sure to:
First, securely attach the top so it cannot shift and can support the weight of the structure below when used as a lifting point.
Second, wood tops need room to move. By using slotted clips that allow for movement.
Always pre-drill screws in hardwood. 
And, of course, make sure your screws are long enough to provide a firm connection but short enough to not go through the top.
Frequently Asked Questions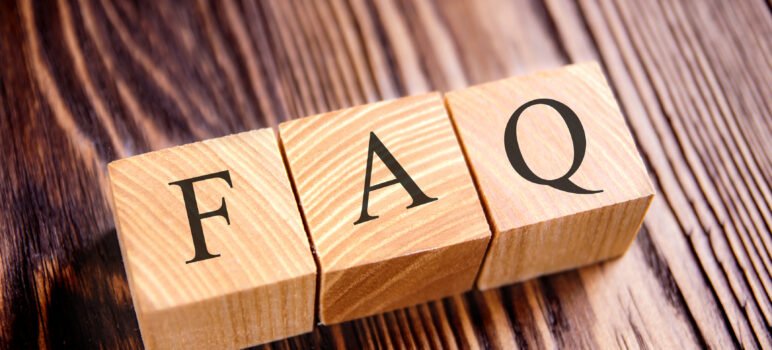 How do you seal a wood top?
Due to their size and tendency to warp, sealing a wood top requires applying the same finish equally on all six sides. The choice of sealer will depend on the wood and intended use, however a penetrating sealer is usually best to both draw out the color of the wood but also protect the top surface. For tops that won't be in direct contact with food, a final top coat that has UV and water resistance, such as urethane, will protect the surface. And for food contact tops like butcher blocks a mineral or tung oil that is labeled food safe is best.
How do you join wood to form a table top?
The single best method to join wood top pieces is by first jointing the wood to ensure a perfectly flat match, applying woodworkers glue and then using clamps. While some DIY'ers opt for pocket hole screws they are inadequate to properly assemble a top and take longer to use.
How thick should a wood top be?
Thickness of a top should first and foremost match the overall project. For example, a large dining table can support a thickness up to 2-inches. Meanwhile, a small coffee table might be best at a standard 3/4-inches. In general, structural integrity calls for a thickness of at least 3/4-inch and many woodworkers will opt for a top between 1-1/4 and 1-1/2. The downside of thickness is also weight, which must be planned for.
While a custom wood top requires planning, a bit of woodworking knowledge and tools the end result is something most DIY'ers will enjoy for years to come. And, based on your finish of choice, be sure to care for your top over time by re-applying mineral oils for a non-sealed finish or saving the brand and product used for finished tops. 
About the Author
Latest Posts
Eric has been a professional woodworker for over thirty years and has worked in small cabinet shops making everything from kitchen cabinets to hand-made furniture. Now working from a home woodworking shop Eric is sharing his passion for woodworking, tool advice and how-to knowledge from his Minnesota-based woodshop.