Parallel clamps are often overlooked by even experienced woodworkers.  While they are the most expensive woodworking clamp, a parallel jaw clamp is also the most precise clamp you can buy. Not sure what brand to buy? Or, looking for the best parallel clamp on a budget? Learn why you need to add this woodworking clamp to your collection.
As a cabinetmaker I own dozens of pipe clamps and admit I was late to the game in buying parallel clamps.
And I regret not having a half dozen parallel clamps hanging from the wall sooner.
While these clamps may seem like high priced gadgets, when it comes to precision glue-ups of drawers, doors and furniture there just isn't a better option. 
In this article we'll help you with:
Why its called a parallel clamp
Best parallel clamps on the market 
Alternatives to this style of clamp
Who makes them 
How to use a parallel wood clamp
And lastly, accessories you should consider
Lastly, after years of experience I tend towards buying the TOP BRANDS. And in woodworking clamps that means comparing Bessey and Pony Jorgensen and deciding which best fits your budget and availability.
Let's start off with understanding what makes a parallel clamp unique. First, and as you might have guessed, the jaws are not only parallel but offer a HUGE clamping surface that extends around 4″ from the I-beam design found on most of these clamps. 
Key features of these clamps:
Hand screw handle: most clamps use a screw handle to tighten the parallel jaws.
Wrench tightening: For extra clamping pressure some designs offer a hex nut that can be tightened with a wrench.
Spreader: with the I-beam design and movable jaws most parallel jaw clamps are a both a clamp and a spreader
Lengths: generally 12-50″ in total length
90-degrees: high quality clamps will have jaws that stay at a, well, parallel 90-degrees during clamping.
Non-mar jaws: Lastly, and most importantly, versus their close cousin the pipe clamp, a parallel clamp is designed to NOT damage the wood it is clamping.
Who Makes Them: Manufacturers
Fortunately, all of the top clamp manufacturers are suppliers of these clamps:
Alternatives to a Parallel Clamp
While every clamp type is unique, there is usually a clamp or two that can be substituted. And the pipe clamp is arguably the closest in design and function you'll find as an alternative.
Parallel Clamp vs. Pipe Clamp
If you're not sure you need the precision features of a parallel jaw clamp one of the best alternatives to a parallel clamp is a pipe clamp.
Advantages: Pipe clamps are cheaper, length can be customized with black pipe they use, and they can apply a massive clamping force
Disadvantages: But, pipe clamps can damage wood if the work piece isn't padded, they have shorter jaws and the jaws aren't designed to be parallel.
Screw Clamp vs. Parallel Jaw Clamp
The deep throat screw clamps are a great utility clamp. But, their design is inherently clumsy for the one job a parallel clamp is best at: precision clamping.  
Sash Clamp vs. Parallel Jaw Clamp
Meanwhile, the powerful sash clamp is the king of wood clamping power. And while most commonly used to glue up heavy duty tabletops a sash clamp can be used for many of the same jobs as parallel jaw clamps.
First, best is not always measured by most features. In fact, for a lot of woodworkers you can define best as meeting your budget OR a specific type of woodworking you do.
With that in mind, and after lengthy research, here are the best parallel clamps on the market:
1. Best Parallel Clamp: Bessey K-Body Revolution
Bessey KREK2450 REVOlution Clamp Kit
6 piece set includes; 2 KRE3524 24″ clamps, 2 KRE3550 50″ and 1 four piece…
KP Block set consists of; 4 molded fixtures designed for perfect clamping…
Perfect 90 degree alignment of clamped components is easy with Bessel KP…
KP blocks include molded mounting holes for easy attachment to a work…
Last update on 2021-05-27 at 09:19 / Affiliate links / Images from Amazon Product Advertising API
When Bessey makes a clamp they go all out. 
And, with their REVOlution-series they offer a collection of parallel clamps that feature:
1700 pounds of clamping force
Ergonomic handle with 6mm steel hex key socket
Converts to spreading quickly
Available in clamping capacity from 12-98″
3-3/4″ throat depth
Heavy duty at just under 5 pounds up to over 13 pounds for a 98″ clamp
While these clamps are expensive, they offer a few unique accessories vs. the competitors that make them more useful and worth the extra upfront cost:
K-Body tilting adapter for wider horizontal pressure
Framing set to hold clamps perpendicular (a MUST for four corner glue-ups)
K-Body extenders for increasing clamping range (without upgrading clamps)
Space clamping jaws for using multiple jaws on one rail
And to round out the list: table clamps, spare jaw pads, rail protection pieces, and end clips.
2. Pony Jorgensen (Best Parallel Clamp Value)
Jorgensen Cabinet Master 24-inch 90° Parallel Jaw…
Tips: The jaws are not parallel when opened, they are preset by an…
Perfect Parallel jaw design for, 90-Degree clamping of materials, glue-ups…
Deep 3-3/4 inch jaw depth for optimized pressure distribution. Secure…
Rapid action jaw opening and closing, simple raise handle away from steel…
Last update on 2021-05-27 at 15:36 / Affiliate links / Images from Amazon Product Advertising API
Like various other woodworking clamps, Pony is right there with Bessey on clamps:
1500 pounds of clamping force
Rapid action jaws
Can stand vertically without holding
Available in clamping capacity from 12-72″
3-3/4″ throat depth
The major drawback versus Bessey?  The Pony parallel jaw clamp doesn't have the range of accessories.
3. POWERTEC Clamp (Budget Pick)
POWERTEC 71368 Woodworking Parallel Clamps 24-Inch…
Includes: (two) piece 24-inch parallel jaw Clamp set
Application: using a deep 3-3/4" throat depth for optimized pressure…
Premium design: Each clamp features an ergonomic soft grip handle, cold…
90 Degree angle: Clamp provides high precision clamping at 90 Degree…
Last update on 2021-06-20 at 20:04 / Affiliate links / Images from Amazon Product Advertising API
As you know, sometimes it's best to dabble before you commit.
And, at up to half the cost of a similar length pair of parallel clamps, the POWERTEC clamps are well enough reviewed and from a manufacturer with enough credibility to make them worthy of keeping long term.
4. BORA Portamate Parallel Clamps
Bora 40″ Parallel Clamp Set, 2 Pack of Woodworking…
Strong and steady – the 3. 5-Inch wide padded jaw provides constant, even…
Perfect pressure – not too loose, not too tight, just right with 1, 100lbs…
Multiple sizes – The Bora parallel jaw Clamp is right for any project,…
Trusted Bora Quality – Bora knows how important rock-solid clamping is to…
Last update on 2021-06-20 at 20:03 / Affiliate links / Images from Amazon Product Advertising API
You might be wondering just who BORA Tool is.
Well, they date back to 2006 and are part of Affinity Tool Works. 
And, as a good benchmark for tool manufacturers, they are offered through top merchants like Lowes. 
The bottom line: if you're price comparing these are a solid clamp with all the core features you'll find in a Jet or Bessey. But for a lower price.
Bessey KRJR18 K Body REVO JR, 18-Inch Parallel…
This parallel clamp has 900 lbs
Of clamping force to provide the strength you need and can rely on
Large surface jaws are accurate at 90 degree angles and have removable…
18-Inch capacity, 3-1/4-Inch throat depth parallel jaw bar clamp
Last update on 2021-05-28 at 00:32 / Affiliate links / Images from Amazon Product Advertising API
Want a budget entry point to parallel clamps but the top brand? 
Well, be sure to check out the (slightly) smaller Junior lineup as a name-brand way to start using parallel jaw clampls
How to Use a Parallel Jaw Clamp
Once your parallel clamps arrive you'll want to do a little playing around with them to make sure you find the best uses for a parallel clamp.
Tips to Using a Parallel Clamp
Like most clamps there are always a few ways to use them right. And, a few ways to use them wrong. 
Here's a few pointers on parallel clamps you'll want to keep in mind:
Glue: be careful with the glue to keep it off the clamp body – and especially off the non-mar pads.
Framing body: the reason Bessey is #1 is they offer up the framing body that will allow you to stack two clamps perpendicular. 
Clean bars: be sure to cleanup the bars after every use. While pipe clamps are easy to "slide and scrape", as a more precision tool you'll want to keep your expensive parallel jaw clamps clean.
Key Maintenance and Storage Considerations
First off, I'm guilty of just storing my pipe clamps anywhere. And while they have a rugged design that's impossible to break, a parallel jaw clamp should be treated with care. So either invest in a manufactured storage rack or custom build one for keeping these clamps safe from accidental damage.
Frequently Asked Questions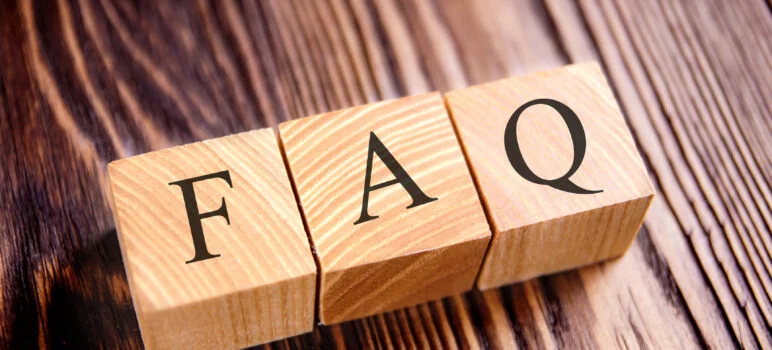 Do I need parallel clamps?
If your woodworking projects include cabinetry or making high quality small furniture you'll want to consider adding a non-marring parallel jaw clamp to your toolbox. Due to a precision 90-degree jaw, non-mar pads and a huge clamping force they will handle delicate jobs with ease.
How many clamps do you need?
For this type of clamp I recommend starting with just two. And, if after use, you find you want to buy more you'll know the lengths and quality you'll want in your next purchase.
How long of a parallel clamp should I buy?
With the primary use of these being for cabinet door assembly and similar sized boxes or furniture a 24″ or 40″ pair is a great starting point. Due to weight and space, a longer clamp may be too much. And a 12″ clamp too short for most panel-sized glue jobs.
Hopefully this article was useful in helping you understand more about what the best parallel clamps feature and what might be best for your projects.
If you haven't used one before you'll quickly find they are a premium woodworking clamp and one to add to your shopping list.
Bestseller No. 1
Bestseller No. 2
Bestseller No. 3
Bestseller No. 4
Sale
Bestseller No. 5
Last update on 2021-06-20 at 20:04 / Affiliate links / Images from Amazon Product Advertising API