Ever tried installing door hardware and center the screw holes? Unless you used a vix bit set you probably ended up with misaligned hardware. Not sure what the best vix bits are – or the features that matter? In this article we'll review this unique self centering drill bit, how to use it, and the top brands.
If you've installed any hinge you know that drilling the screw hole in the center of the hinge holes is a challenge.
Unless you have a self-centering drill bit hinge installation can be slow and have poor quality as a standard drill bit will wander in the wood grain and put the screw heads off-center.
And after 25 years of installing thousands of hinges in everything from solid oak passageway doors to soft close hinges it's just a bit no DIY'er or cabinetmaker can do without. 
In this article learn:
What the best vix bits are
Why quality of the drill bit is vital
Key manufacturers
Key features too look for
A vix bit is a self-centering drill bit that uses a spring and shield around the drill bit to accurately drill holes. It is commonly used in woodworking projects to drill hinge, handle and drawer slide holes to maintain alignment. By use of a tapered head spring loaded guard the drill can be placed in the center prior to and during drilling.
Of note, drill bits can be replaced and some sets allow for depth adjustment of the drill bit.
As I've used this type of bit over the years I've found a few features both with the bits themselves and also with the cases that come with them.
Here are key features to look for in the best vix bits:
Drill bits are replaceable
Quality of the drill bit
Spring quality (usually found in reviews!)
When purchasing a set, variety of sizes
Size is clearly marked on the drill casing
Depth adjustment
Quality carrying case that fits in a toolbox 
After decades of use and reading hundreds of comments the #1 feature to watch for is the quality of the spring. Since the spring will drive the vix bit closed when the drilling is done a poor spring will lead to poor performance. 
Problems with the Vix Bit Closing?
Have a vix bit set that won't work? Check that the drill bit isn't bent (most can be replaced) and that sap or glue aren't binding the drill bit to the case.
Best Vix Bits (And Vix Bit Sets)
First, like most tools, there are differences in features, quality of the materials and reputation when it comes to drill bits. And, with the spring mechanisms and chip clearing needs a vix bit set requires the same research as other tools when buying.
So, skip the half-price generics and invest in a quality set. Because for most of us, a quality set will last a lifetime.
With that in mind, and following years of use and hours of research, here is my list of the best vix bits:
1. Snappy Tools 5 Piece Vix Bit Self Centering Drill Bits
Snappy Tools 5pc Self Centering Hinge Drill Bit…
Set includes; 1 each of 5/64″, 7/64″, 9/64″, 11/64″, 13/64″ Hinge Bits.
Accurate drilling of holes for hinges, handles, draw slides and more….
Standard hex shank – fits all power bit quick change chucks.
High speed steel drill bit.
Last update on 2021-04-17 at 02:30 / Affiliate links / Images from Amazon Product Advertising API
If you have years of woodworking projects in front of you, then this five piece name-brand set will be a high quality bit set with sizes to fit all hinges, drawer slides or other hardware.
Most woodworkers can purchase a self centering drill bit set once and be set for decades.
And, while you can purchase these individually, there is economy in buying a set.
So why choose Snappy? Here's what I like about them:
Brand name and Made in USA
5 sizes in the set to handle all hardware screw sizes
Larger 11/64″ and 13/64″ bit for drilling exterior door hinges
Wide openings for chip clearance
Drill bits made from high speed steel
Replacement drill bits available (something generic tools won't always have)
Accessories and Where to Buy
Last update on 2021-04-17 at 12:13 / Affiliate links / Images from Amazon Product Advertising API
2. Bosch Self-Centering Bit With One Handed Quick Change
Bosch Clic-Change 3-Piece Self-Centering Drill Bit…
PRECISION: The bit features a self-centering design to reduce bit walking…
DURABILITY: Engineered for long life and for use in professional…
PRECISION: The bit design features self centering to reduce bit walking and…
CONVENIENCE: Includes No.6, No.8 and No.10 diameters for drilling pilot…
Last update on 2021-04-16 at 23:23 / Affiliate links / Images from Amazon Product Advertising API
Professionals or serious DIY'ers needing quick change bits will like the fast removal of this bit set. Simple click the tip of the drill bit out, and insert a new drill without removing the driver in your chuck.
Available in #8 and #10
Power hex head size
Bosch Clic-Change system for fast changing
Large housing with wide chip clearing slots
Large tapered head
3. S.E. Vick Tool Co. 3 Piece Vix Bits
Set of 3 Vix Bits
Set of 5/64″, 7/64″ and 9/64″ Vix bits.
For drilling precise holes for hardware
Self-centering
Can be used with small and large hardware
Last update on 2021-04-16 at 21:13 / Affiliate links / Images from Amazon Product Advertising API
All DIY and professional woodworkers will enjoy these bits. Note, with this set, the shafts are round and not tapered so you'll want to make sure your cordless drill has a quality chuck.
These bits are similar in design and quality to the Snappy tools, but just come as a 3 set of the main bits. 
Here's what I like about this set:
Brand name
Comes with the 3 popular sizes for most hardware screws
Double sided chip clearance
High quality drill bits
Pouches are again optional. 
4. Festool Self Centering Drill Bit
Festool 492525 Centrotec Self-Centering Bit 5mm
Self-centering 5mm drill bit for fastening cabinet hardware
Centering mechanism rotates freely, eliminating burning or marring of your…
Features brad-point tip for ease of use and control
Long, precision milled hex shank eliminates wobble, or run out during use
Last update on 2021-04-17 at 10:14 / Affiliate links / Images from Amazon Product Advertising API
If you're a Festool owner then you'll appreciate the ingenuity they bring to tools when they decide to make them. And this vix bit offers a unique spin-free, mar-free design the competitors don't offer.
5mm size
Brad point drill bit
Drill sleeve spins separate from drill bit
5. Werkzeug Self Centering Core Drill Bits
Werkzeug Self Centering Hinge Tapper Core Drill…
Center Drill Bit: Werkzueg center drill is made of high speed steel drill…
Satisfy all you demand: Hinge drills come in 8 different sizes: 5/64′,…
Excellent Design: Automatic positioning center enhance accuracy and…
Multipurpose: Perfect for hinges, handles, drawer slides, woodworking and…
Last update on 2021-04-16 at 23:23 / Affiliate links / Images from Amazon Product Advertising API
While more isn't always better, if you have unique sized hinges and holes then this set is an inexpensive addition to your toolbox.
This set goes for quantity with 16 pieces and spare drill bits. 
And, with standard sizes plus a 5MM and 1/4″ (16/64″) you'll have options for larger hardware.
Here's what I like about this set:
Economy for occasional DIY projects
Large variety of sizes
Replacement drill bits for extended use
Two of the more popular 9/64″ bits.
Every tool has a job, and the vix bit fits a very specific job: drilling small holes in the center of metal hardware. 
While the design is simple, these bits are used by:
First, choose a vix bit with a drill diameter the same as the shaft of the screw it will drill a pilot hole for
Next, set the hardware in place and clamp as necessary
Then, place the bit over the hardware and find the center with gentle force
Slowly start to drill until the hole is set
Drill to desired depth
Lastly, not all vix bits have a depth stop. Though some woodworkers will choose to customize the drill bits (or use a drill press) it's generally easy to manage depth.
Self Centering Bit Manufacturers
Interested to learn more about the manufacturers of vix bits?
Well, I've found in my years of tool buying there are often tools niche vendors produce that never hit the mainstream.
And of course the main-stays like Bosch.
Frequently Asked Questions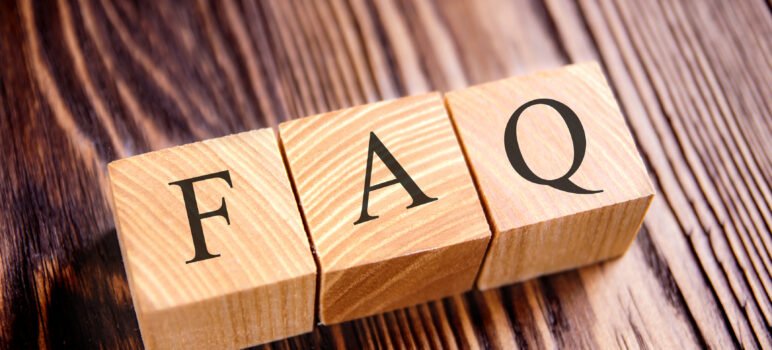 What is a self centering drill bit?
This type of drill bit is a custom bit fit within an outer sleeve. This sleeve is tapered at the tip and fits the counter of the hinge (doors, cabinets) or drawer slide and with slight pressure locks the bit in the center of the hole. Then, the drill bit is slowly and steadly used to allow for removal of the chips through special vents in the vix bit.
What is a vix bit?
A vix bit is a self centering drill bit that allows for cabinet hinges, door hinges, hardware and drawer slide holes to be pre-drilled easily.
Hopefully this article was useful in showing you what self centering vix bits are on the market and how to choose a set for your woodworking projects.
Bestseller No. 1
Sale
Bestseller No. 2
Bestseller No. 3
Bestseller No. 4
Bestseller No. 5
Last update on 2021-04-16 at 21:13 / Affiliate links / Images from Amazon Product Advertising API